Perth architecture is undergoing a steady and exciting shift towards "authentic" design outcomes, says local design studio State of Kin.
Speaking to ADR recently, directors Alessandra French and Ara Salomone say the city is full of inspirational creatives, but suffers from a "big education gap" when it comes to design choices.
"We'll call you back," Salomone jokingly responds to my question about Perth architecture.
"Look, we have got some amazing designers and architects in Perth. My God, we are inspired by what we see," she adds.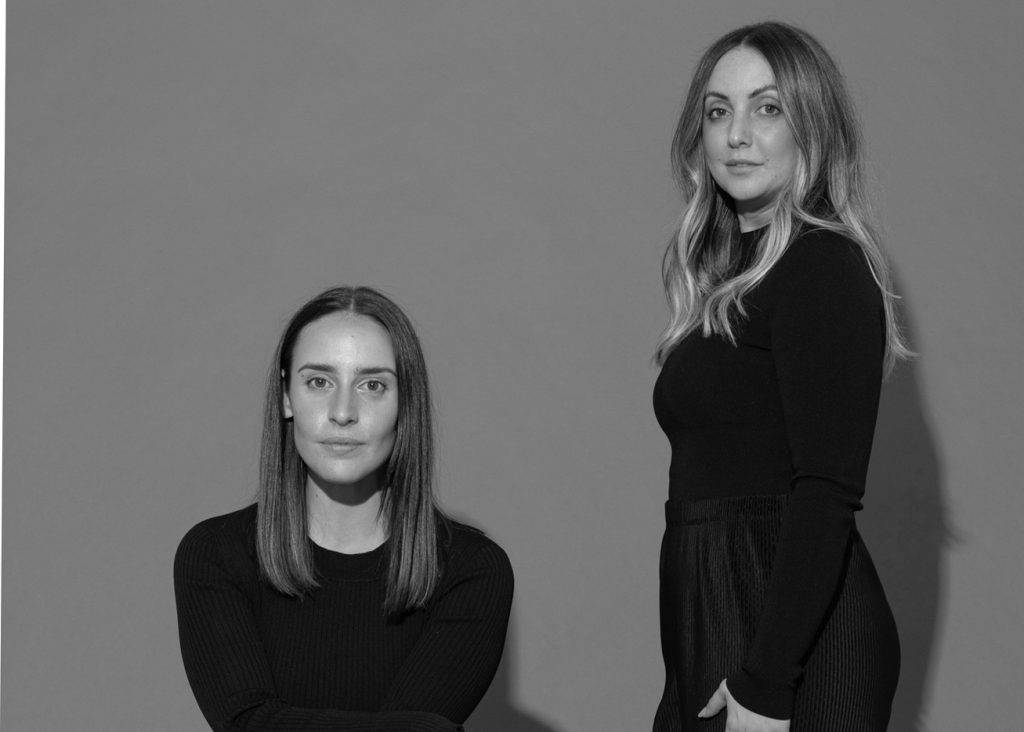 "But the problem in Perth is the project home market, and unfortunately for designers, that has a negative impact on our value and what value actually is.
"It comes from a very developer background where it's all dollar and cents versus good design and education."
The project home market has a "negative impact" on Perth
State of Kin made a name for itself in Perth with both commercial and residential projects, with Shutter House providing an impactful but smart design in the suburbs.
Located in Wembley, the 628-square-metre home was built on a "drastically sloping site" that called for the strategic use of floor levels and the creation of connectivity between spaces "across a variety of planes".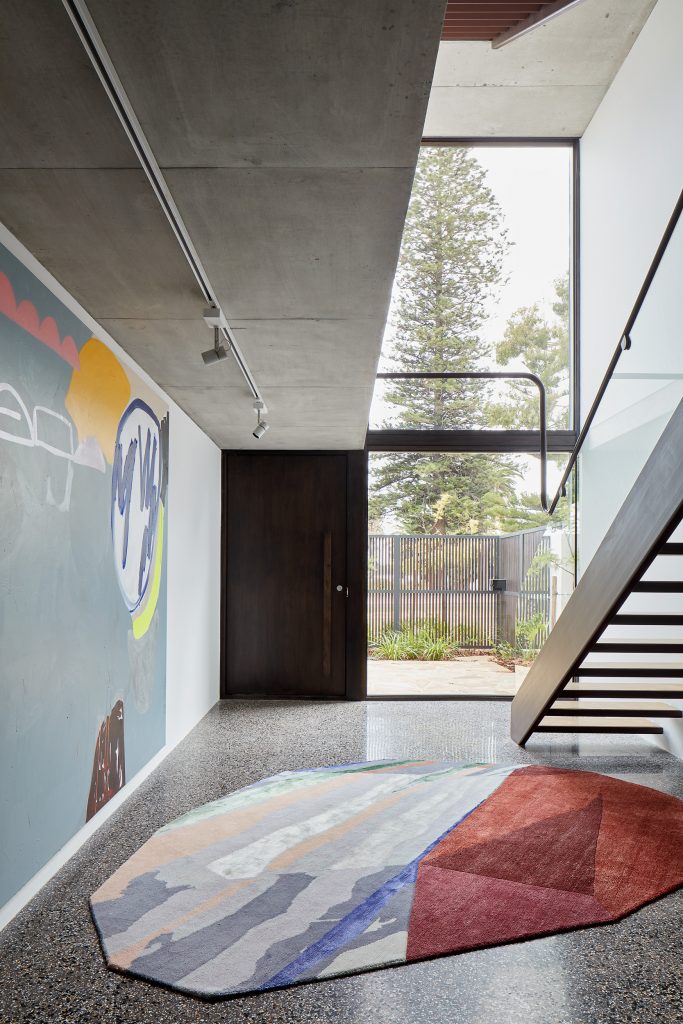 The studio directors believe that many Perth homeowners would be wary of embarking a project like Shutter House, afraid of the time and investment required.
"This is a big call on my part, but I have an issue with the word 'overcapitalizing' as I don't think there's such a thing," says Salomone.
"The only way you overcapitalize is if you're doing the same thing that everyone else is doing on the same street with no heart and soul.
"If a home is curated to a site and person and a feeling, then it's art. It's not just a house, it's a house that has a soul."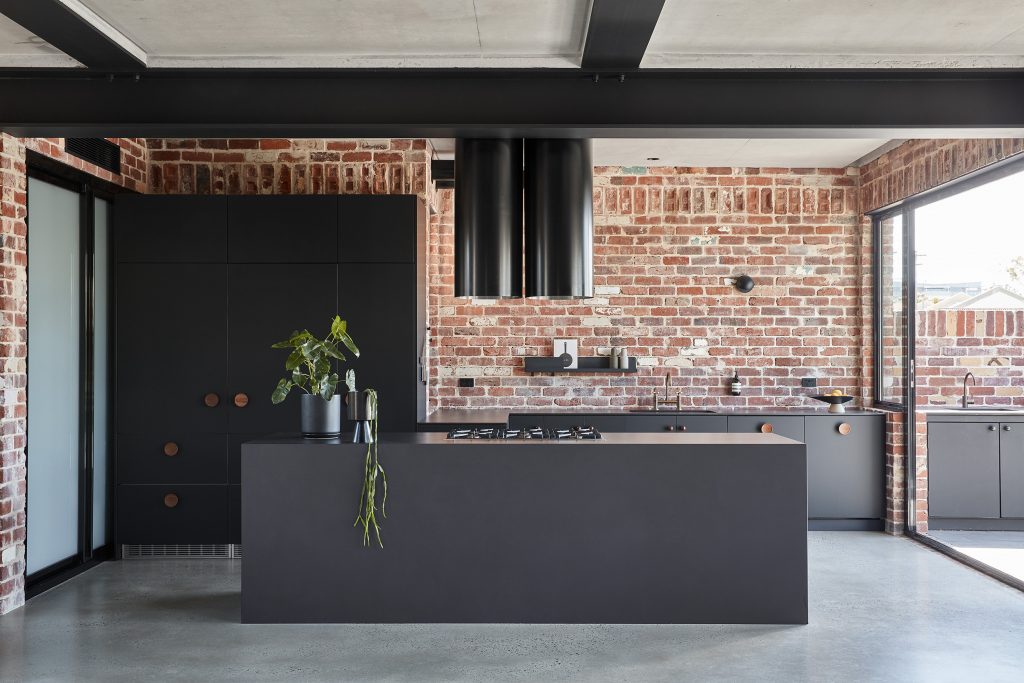 Construction and design is in "our blood"
Salomone and French were cousin-in-laws and already long-time friends before they decided to form their family-run design studio.
Both women have design roots and describe their childhood "sitting around the dinner table eating Italian food and talking about construction" as all they've ever known.
"It's in our blood. We disagree on some things but everything's always resolved beautifully," says Salomone.
"We're really lucky. It's easier to communicate with your family. You don't have to be precious about people's feelings," French adds.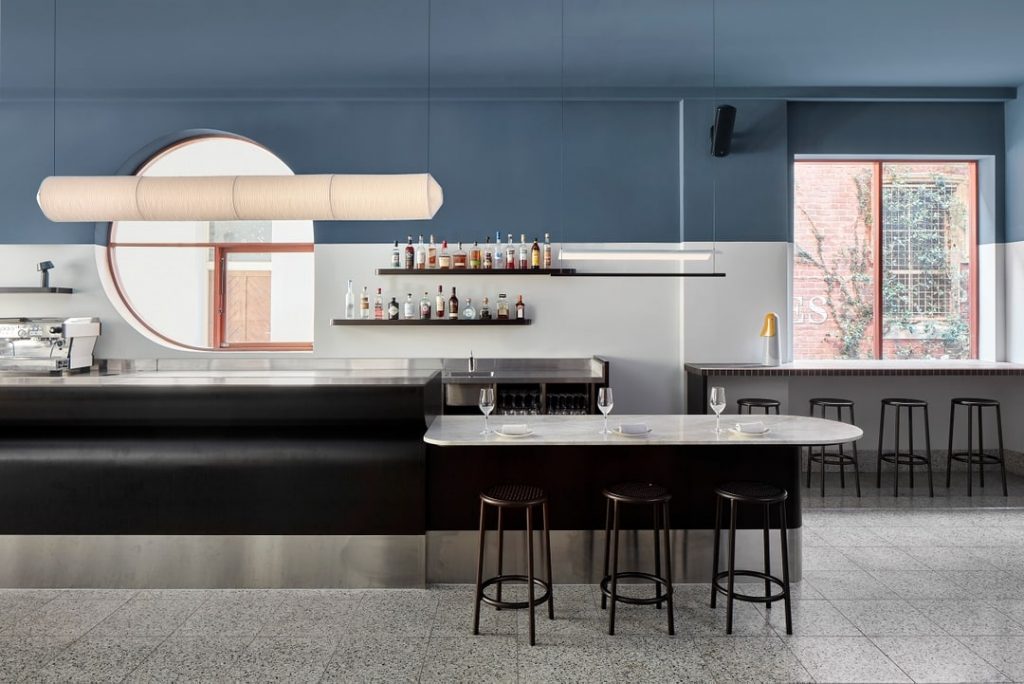 "We were primed to deal with bad attitudes"
Being surrounded by supportive male role models in their youth, Salomone and French say they were "primed to deal with bad attitudes" when working on-site as young designers.
"We really push to advocate for women in design and construction because we know from growing up in this realm that it's not an easy thing," explains French.
"It's important to know what you are talking about and also be willing to listen to get the best out of people."
Salomone relates: "I've been doing this since I was 16 years old, and I've learnt it's more effective to communicate what you are trying to achieve, not what you want."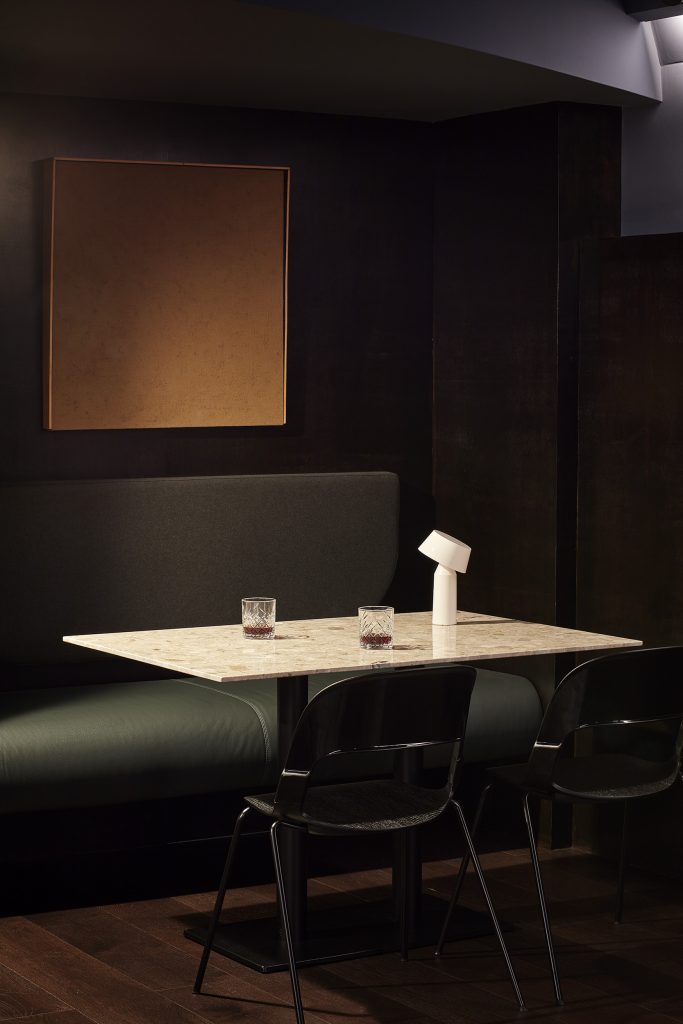 Facilitating change can be "exhausting"
Speaking of achieving outcomes, State of Kin is passionate about pushing Perth architecture to become more innovative and reflective of the city's cultural potential.
But both Salomone and French are quick to admit this shift is often frustrating and still a "long way off.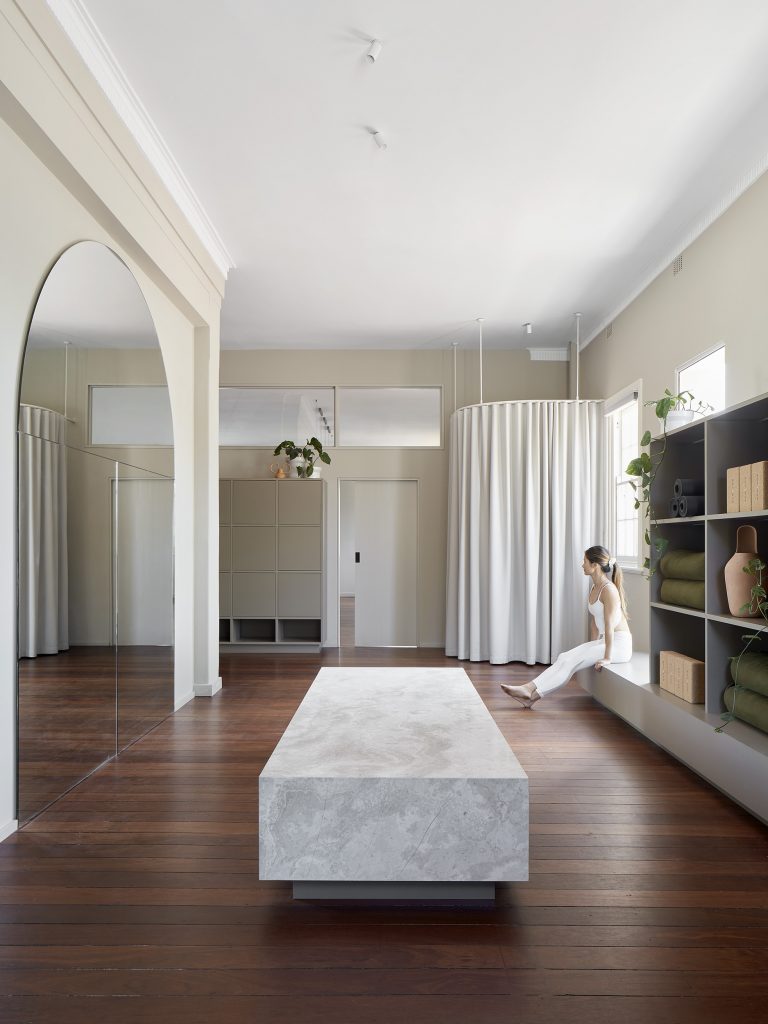 "It's exhausting being that person just trying to get something that has a good design principle behind it approved," says French.
"I think it's time that a lot of the policies started to catch up. There's just so many conflicts and it is getting better, but it's jarring and scares clients off.
"Because I guarantee you that if you tell a client it might take a year to get approved, the majority are going to go the other way."
"So you're stuck in a bit of a hard place sometimes," adds Salomone.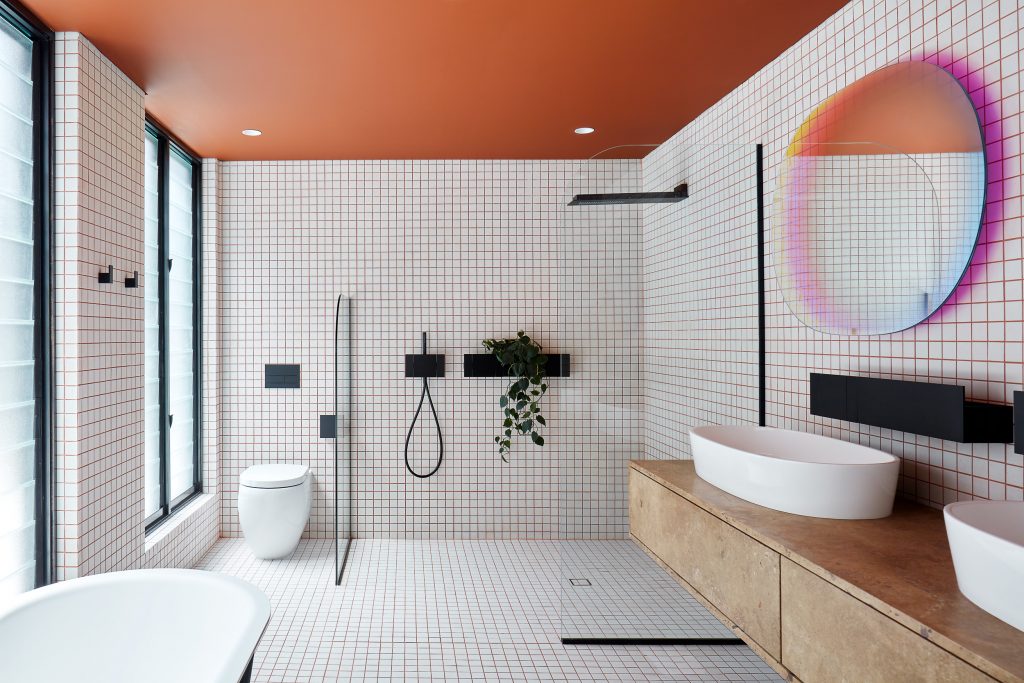 "We're so passionate about bringing the soul back to the city"
State of Kin was an opportunity to showcase their passion to "facilitate change in Perth" and "bring the soul back to the city" says Salomone and French.
"We're the generation that go out and love just being out and about. And in Perth, there's a handful of amazing operators here, don't get me wrong, but there should be more," French explains.
"And there should be more importance placed on food culture and the arts to make it more accessible. Because the more the general public is exposed to culture, the more appreciation they'll have for architecture and design."
"We want to see that for our city massively," Salomone adds.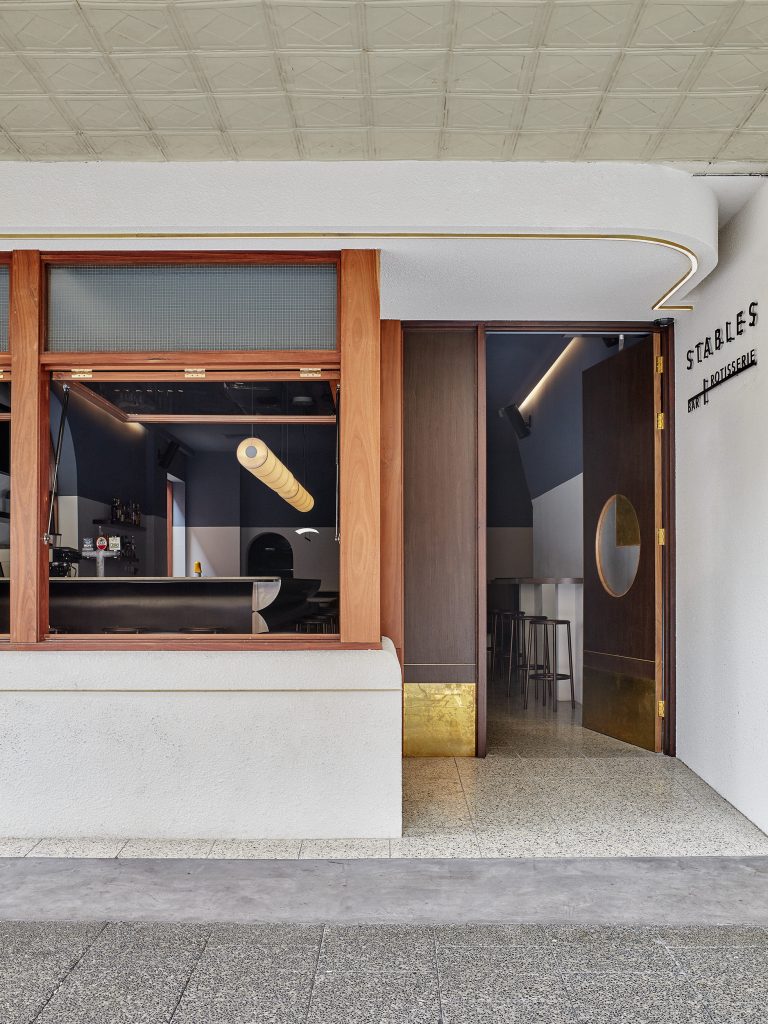 "You don't need to outsource to Sydney and Melbourne"
Salomone and French are also advocates of local talent, highlighting the capability of established and emerging Perth designers to create "amazing things" in the architecture landscape.
"There's a lot of really talented people here. We're here, we're all ready to go," says Salomone.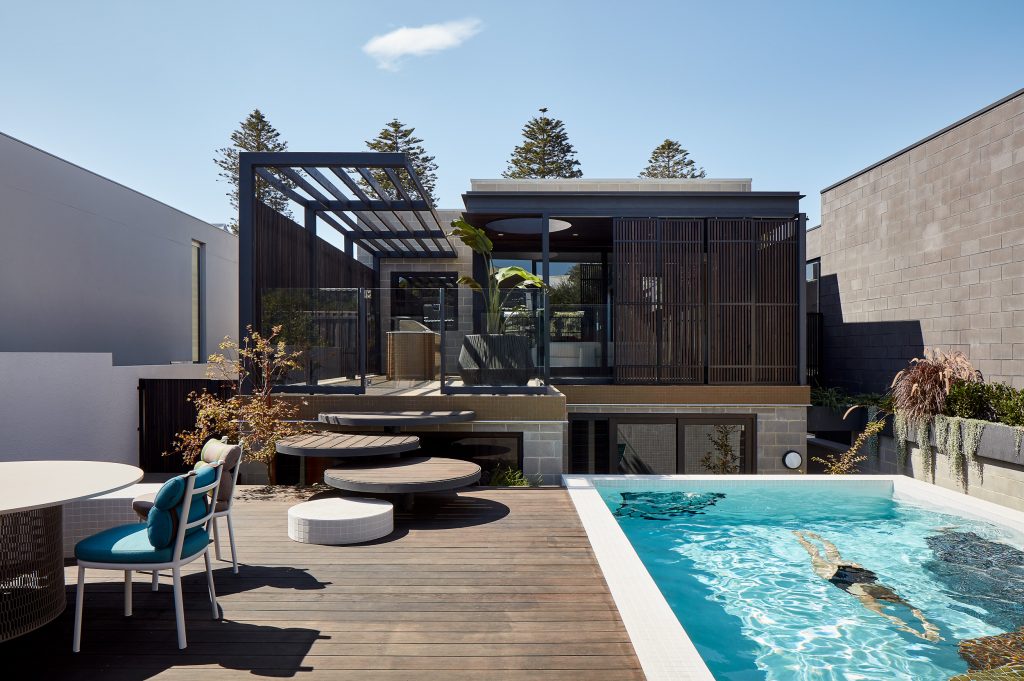 "And it's disappointing for us when developers and clients outsource east because it doesn't allow us to showcase what we've been fighting for the past 20 years.
"It's not like we just woke up one day and said, 'Oh let's just do State of Kin'. This were blood, sweat, tears 10 times over to create this.
"We need more passionate young forward-thinking designers in Perth creating beautiful things. And it's important to be bold, be smart and let people educate you."
Lead image: State of Kin directors Alessandra French (seated) and Ara Salamone (left) with Jessie Nguyen and Amy Clark.
Photography: Jack Lovel and Sophie Pearce.
Earlier this year, ADR spoke to State of Kin about its residential project Shutter House, and how it created "sensations of secluded privacy" near Lake Monger.
In 2019, we discussed Perth's emerging architecture scene with Woods Bagot studio chair Kukame McPierzie.