Just because we can't be touring the 2021 Venice Architecture Biennale gelato in hand doesn't mean we can't still get our fix from the world's largest architecture festival… at least virtually.
The theme for this year's exhibition is How will we live together? A touch ironic perhaps, but pertinent all the same according to Biennale president Roberto Cicutto.
"[It is] all the more relevant, even if somehow ironic, given the isolation that the pandemic has imposed on us," he said recently.
"The same reasons that led us to ask this question [in 2020] – the climate crisis, massive population displacements, political polarisation and growing racial, social and ethnic and economic inequalities – have led us to this pandemic."
The 17th Venice Architecture Biennale was originally scheduled for May 2020, but was postponed due to the coronavirus pandemic initially to August 2020.
It finally kicked off on 22 May 2021 and will run until 21 November 2021 with an array of in-person and virtual events designed to encourage international participation.
As with every edition of the international exhibition, 46 countries will be featured in national pavilions, including first-time entrants Iraq, Grenada, Uzbekistan and Azerbaijan.
So in the spirit of togetherness, we put together a sneak peek of some of our favourite national pavilions from 2021 Venice Architecture Biennale.
Australia Pavilion
Curated by SJB's Tristan Wong and Greenaway Architects's Jefa Greenaway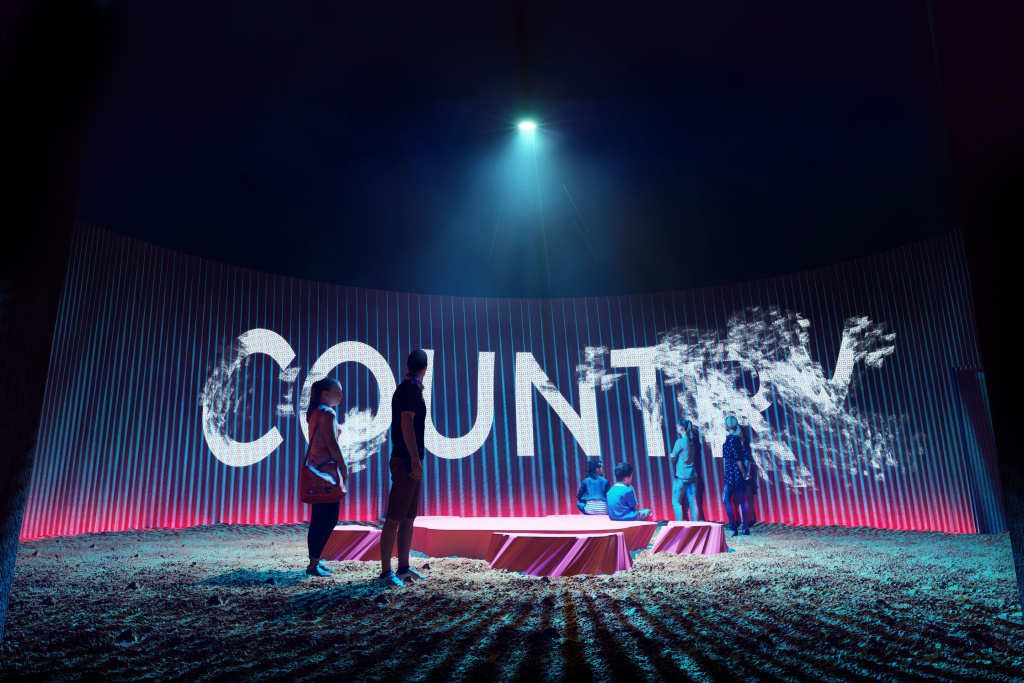 After pulling out of the revised August 2020 date, the Australian Pavilion team got back on board for the May 2021 date with In|between – a celebration of contemporary Indigenous culture and our Pacific neighbours.
An immersive experience of country, language and diversity, the pavilion features a curated selection of realised and non-realised projects that represent Indigenous and non-Indigenous identity simultaneously across Australia, Melanesia, Micronesia and Polynesia.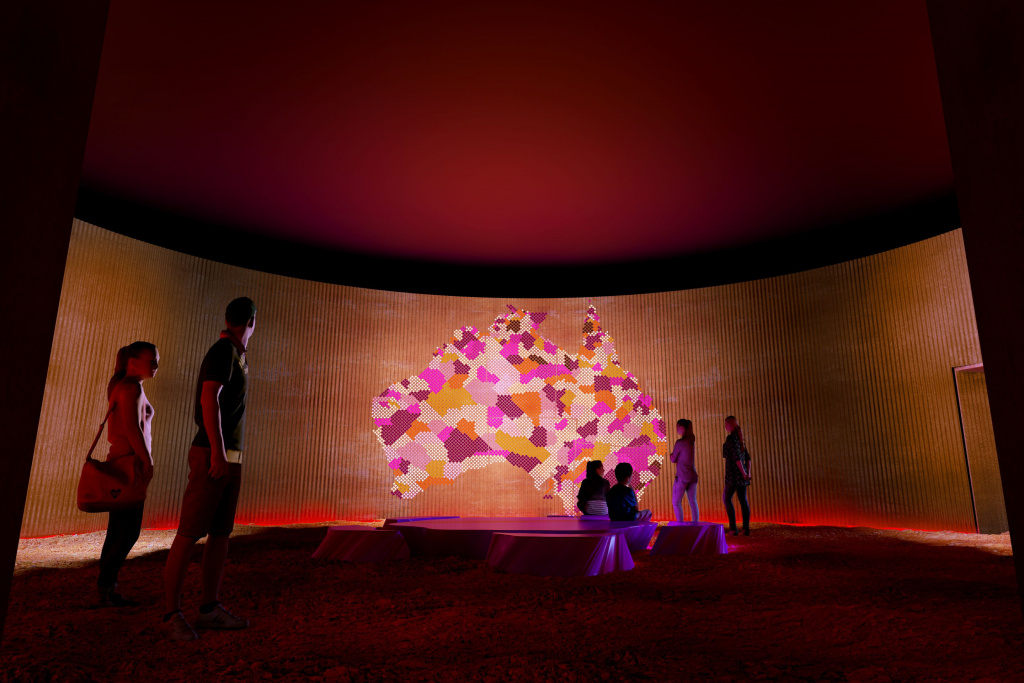 It includes Edition Office and Yhonnie Scarce's 2019 NGV Architecture Commission winning project In Absence, along with projects from COX, the NSW Government Architect's Office, Neeson Murcutt + Neille, Sibling Architecture, Taylor + Hinds Architects, Woods Bagot and the National University of Samoa.
Danish Pavilion
Curated by Marianne Krogh
Streams, footbridges, leaks and water pipes lead visitors through the Danish Pavilion from Lundgaard & Tranberg Architects and curator Marianne Krogh.
Con-nect-ed-ness is encased in a cyclic system with the rainwater collected from the roof of the pavilion and channelled into a closed-loop journey around the exhibition.
As the Danes write in their description: "The cyclical flow and immanent boundlessness of water tie past, present, and future together and preclude any possibility of isolating ourselves from each other, acknowledging that we are connected."
US Pavilion
Curated by Paul Andersen and Paul Preissner
American architects Paul Andersen and Paul Preissner adorned the US Pavilion with all the traditional features of an American house, complete with dormers, gables and a porch.
Dubbed American Framing, the 12-metre-tall four-storey wooden skeleton made from Austrian pine explores the history of softwood as a building material in America.
The exhibition tells a story of an architectural project that is eager to choose economy over technical knowledge, and accepting of relaxed ideas towards craft.
Uzbekistan Pavilion
Curated by Emanuel Christ and Christoph Gantenbein
A full-scale replica of a house in an Uzbek mahalla draws attention to a dying tradition in the Republic of Uzbekistan's first contribution to the Biennale.
Historically built around family ties and the daily life of the community, mahallas represent an ancient form of 'living together', many variations on which can be found in large parts of Asia.
Called Mahalla: Rural Urban Living, the abstract full-scale model of a mahalla house is made from yellow steel tubes with a soundscape recorded by Spanish filmmaker Carlos Casas and images by Dutch photographer Bas Princen.
Japanese Pavilion
Curated by Kozo Kadowaki
A wooden Japanese house slated for demolition has been imported to Japan's Pavilion for this year's exhibition.
But rather than display it in its original form, Japanese architect Kozo Kadowaki leads a team of architects and artisans to create new configurations from the dismantled home, adding new or local materials and elements in the process.
Described as a "chimeralike installation", it combines old and new materials in a composite of creative efforts by multiple architects and artisans, defining architecture as the product of a chain of diverse yet collaborative actions.
Lead image: A render of the Australian Pavilion for the 2021 Venice Biennale. Courtesy of SJB.