Render of the proposed B1 Veloway, image courtesy melbourneb1veloway.com.au.
The Andrews Government's chief infrastructure adviser is considering a $100 million plan for an elevated bicycle track in Melbourne's CBD, following a plan floated by Infrastructure Victoria, The Age reports.
"As cycling is one of the most reliable (and affordable) transport options for users, it could improve access to destinations within the central city, while also producing health benefits for cyclists and freeing up space on motorised transport modes for those users for whom cycling may not be practical," the Infrastructure Victoria report said.
The movement follows a 2014 plan put forward by consortium of architecture, urban design, and engineering professionals for an elevated cycling track travelling along a perimeter of Melbourne's CBD.
The elevated veloway is proposed to begin at Southern Cross Station and run approximately 1.7km in length, along the Yarra River to Flinders Street Station. This section of track would provide a link for cyclists between the Richmond region to Docklands, and the western Spencer Street region to Maribyrnong and Footscray. Built from steel, the path would "clip" to the existing railway track, the proposal said.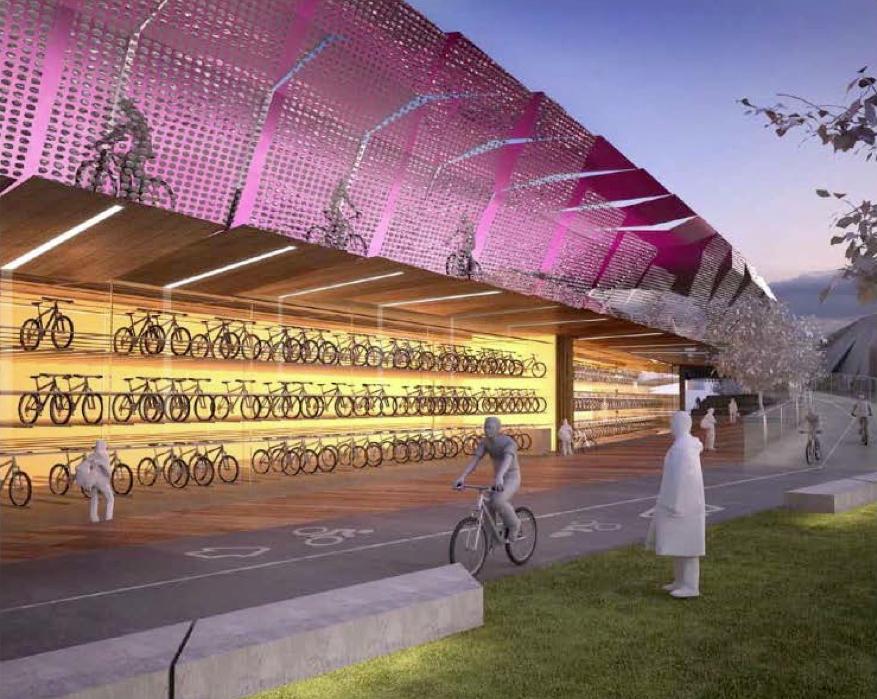 The plan includes solar panelling along the veloway, which will power lighting and emergency needs.
An elevated track would mean that cyclists are distinctly separated from cars and foot traffic in one of the busiest areas of the city, reducing accidents and improving safety.
The B1 Veloway has been in planning for a couple of years, alongside increasing pressure from cyclist groups for further support of bike-dedicated infrastructure within Victoria. Worldwide, elevated bicycle tracks are being successfully integrated into existing city landscapes – including the Cykelslangen, or "Bicycle Snake" path in Copenhagen, which will create a 235m link between two bridges at a first-floor level.