Situated on an irregular dogleg site, Park Life overlooks a park and flanks a popular cycling corridor on its boundary. The Edwardian dwelling, which was built in the mid to late 1800's has undergone a significant remodelling to return it to its former glory.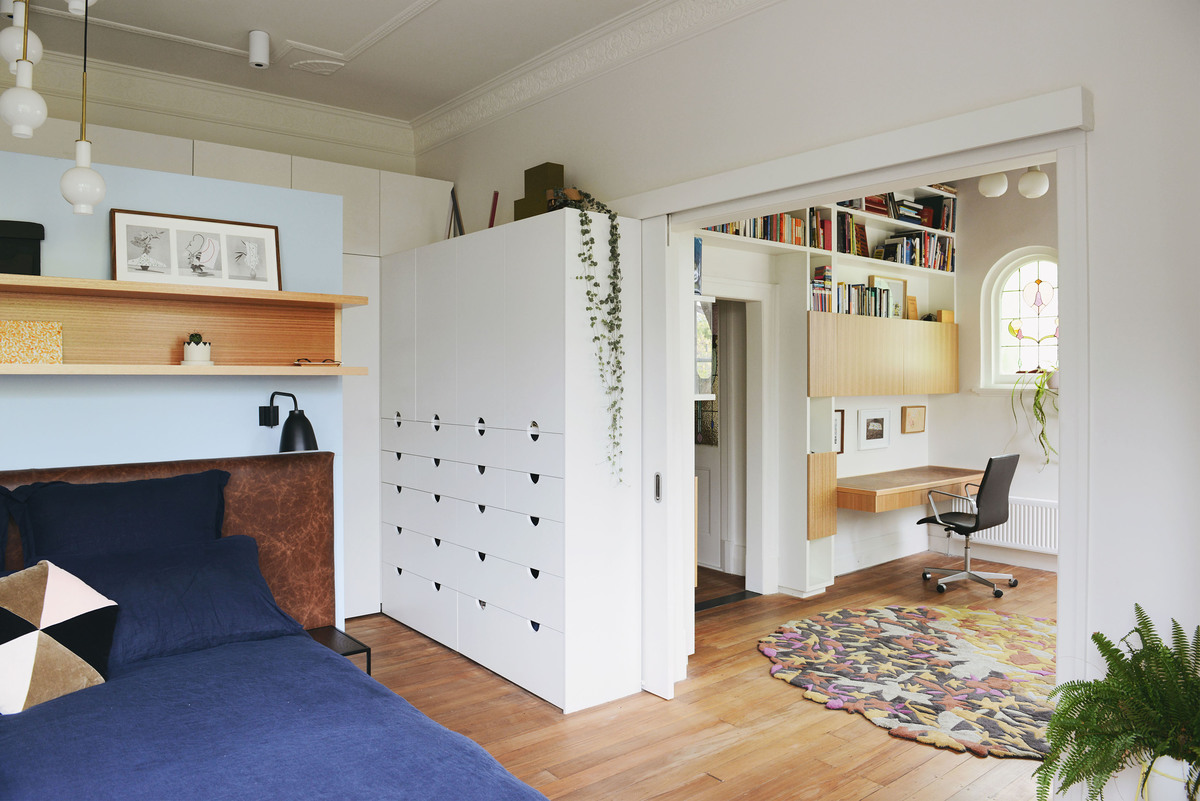 Nest Architects drew on inspiration from the ornamentation of the existing residence while blurring boundaries by "crafting an expressive yet seemingly effortless dialogue with the addition," explains architect Emilio Fuscaldo.
"The house was in OK shape but needed a lot of work to try and get it back to its former glory. The result of this work was to create a house where the distinction between new and old is blurred. The clients have remarked how the entire house feels as though it was always there, as opposed to feeling like an old house with a new extension. The materiality used throughout the project is an attempt to make a bridge between 'slick/minimal' and 'craft / handmade' styles, which in turn is a direct attempt to reflect the personalities of our clients."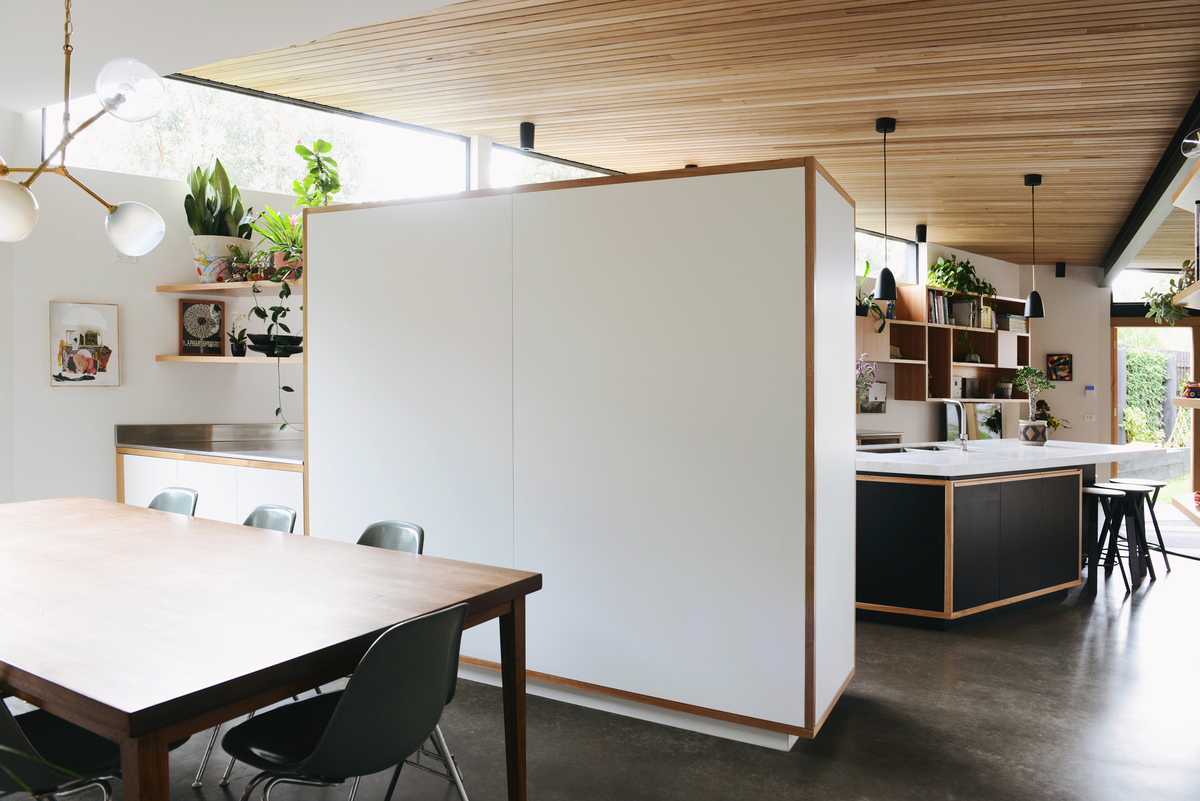 An insertion of materials and details including screens, partitions, cabinetry and seating, provide a platform for the clients (a growing family) and their eclectic contemporary art collection. In the corner of the rear yard and private garden, a new freestanding pavilion fills in the site of a former pool with an extensive wine cellar and artist studio.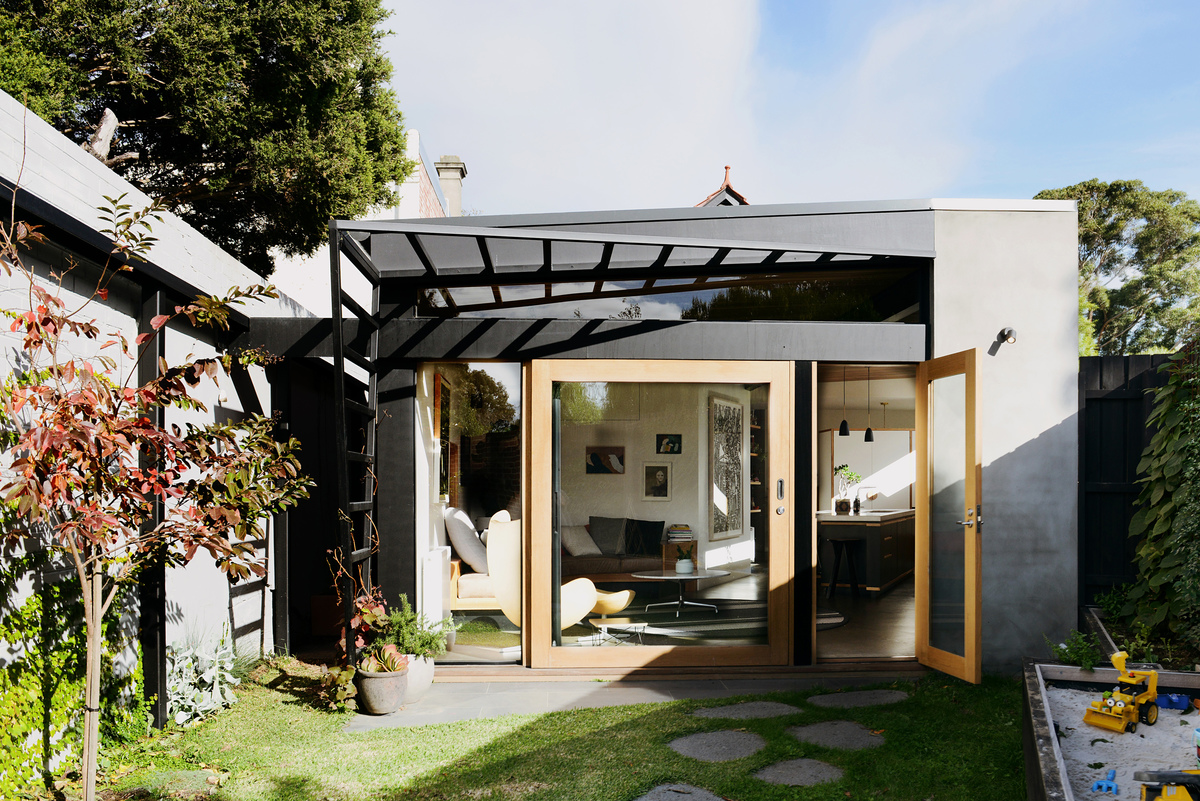 Photography by Lauren Bamford