In exploring the millennia of First Nations design, Design: Building on Country "issues a challenge" for a new Australian design ethos that embraces Country and its people.
Written by Walbanga and Wadi Wadi woman, Design Institute of Australia Hall of Fame inductee and award-winning designer Alison Page and architect and anthropologist Paul Memmott, the new book is the second in a series that offers an introduction to Indigenous knowledge and its application to the present day.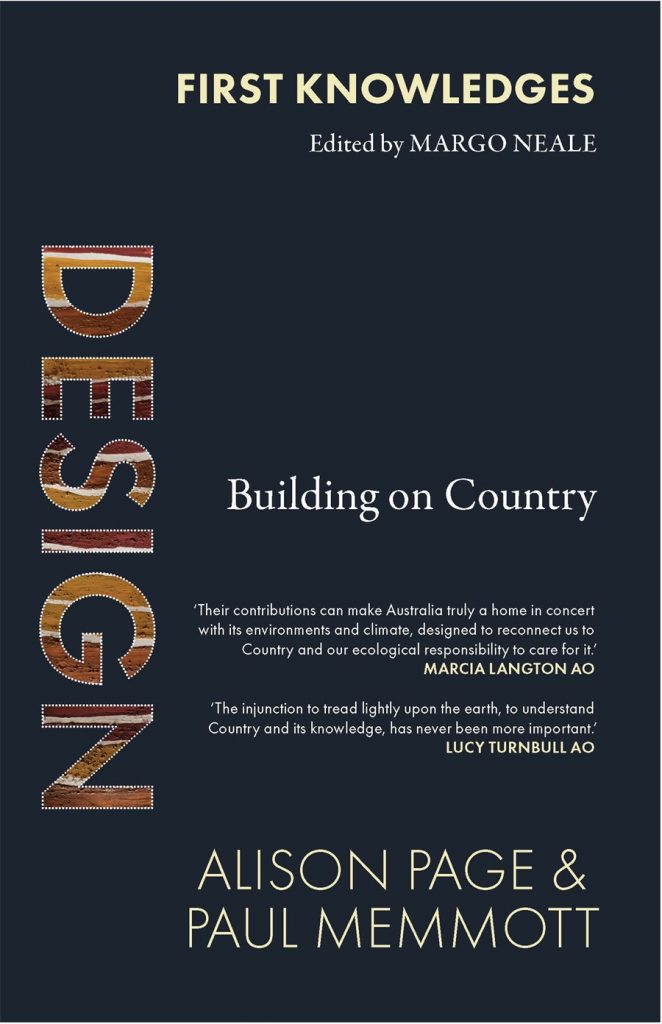 Chapters explore the layout of community settlements, camps and shelter, as well engineered structures and materials used, while also challenging the notion that Indigenous Australians "did not build houses and had no technology".
But Design: Building on Country isn't just an exploration of First Nations design. Many of the book's chapters emphasise the importance of Country within the built environment.
As senior Indigenous curator at the National Museum of Australia and editor Margo Neale writes: "Indigenous people think of Country as they would a family member.
"Country includes the built environment and objects… Traditionally structures were made from 'Country' and as temporary structures, were absorbed back into Country after use.
"Country is the wellspring from which all knowledge originates."
In shedding light on the traditional knowledge of First Australians, Design: Building on Country encourages contemporary designers to engage with the "ebb and flow" of Country and the very old ideas behind it.
"The idea that meaningful stories would drive design decisions was dismissed," writes Page of her years as a design student in Australia in the 1990s.
"Everything was form and aesthetic, and it was all rather depressing."
For Page, it was hearing of how practitioners like Indigenous Canadian architect Douglas Cardinal were bringing Indigenous storytelling and values to the built environment that changed her path as an interior designer in an "increasingly wasteful and materialistic" world.
"When I heard those two words, 'Aboriginal' and 'architecture', put together for the first time, the universe expanded in an instant."
Design: Building on Country draws attention to First Nations design old and new, from the fish traps in Brewarrina to Kevin O'Brien's 2012 Venice Biennale exhibition Finding Country and Jefa Greenaway's 2016 urban and landscape design for Ngarara Place at Melbourne's RMIT University.
Through these projects, it explores how Country, traditional knowledge and storytelling are expressed and integrated, while also conceding more Indigenous voices are needed.
"One of the biggest changes I have seen in over 20 years of practice is an increase in demand for Indigenous architects, landscape architects and urban planners to lead the interpretation of Indigenous notions of land ownership, custodianship, truth-telling and traditional knowledge," writes Page.
"A practice must be driven by Indigenous people at all levels."
Quoting Cardinal, Page concludes: "It is time that colonial nations acknowledge that it is no longer acceptable for design to be done without us or for us, but by us."
Design: Building on Country is being published by Thames&Hudson in conjunction with the National Museum of Australia and supported by the Australia Council for the Arts.
It will be available in all good book stores and online from May 2021.
RRP: $22.
Lead photo: Greenaway Architects' Ngarara Place at Melbourne's RMIT University. In collaboration with Indigenous landscape designer Charles Solomon. Decal artwork by Aroha Groves. Photo: Moorina Bonini.