David Rockwell and his New York-based Rockwell Group have redesigned the former Helen Hayes Theater, now Hayes Theater, which is the smallest theatre on Broadway with just 597 seats.

Rockwell Group collaborated with new owners Second Stage to completely renovate the historic 100-year-old-theatre and bring about a more modern and approachable design that references the theatre's heritage but reflects the operator's contemporary productions.
The redesign involved updates to existing exterior and interior design elements and creating a more modern environment overall.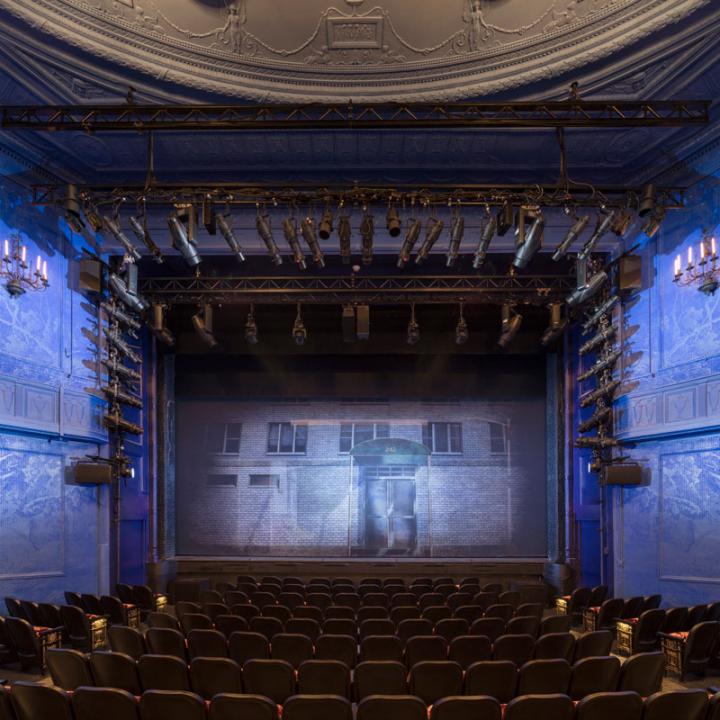 With its unusual Neo-Georgian design, the Hayes Theater is a well-known presence in New York's Theater District. However, the building was showing its age and was in need of significant upgrades to the infrastructure in order to meet the expectations of artists and audience members.
The auditorium has been transformed visually with a pixilated mural over walls that transition in ombré from light to dark blue. Iridescent copper fabric seating and glossy black light fixtures give the theatre a fresh look that blends its history with Second Stage's contemporary works by living American playwrights, with an emphasis on women and minority writers.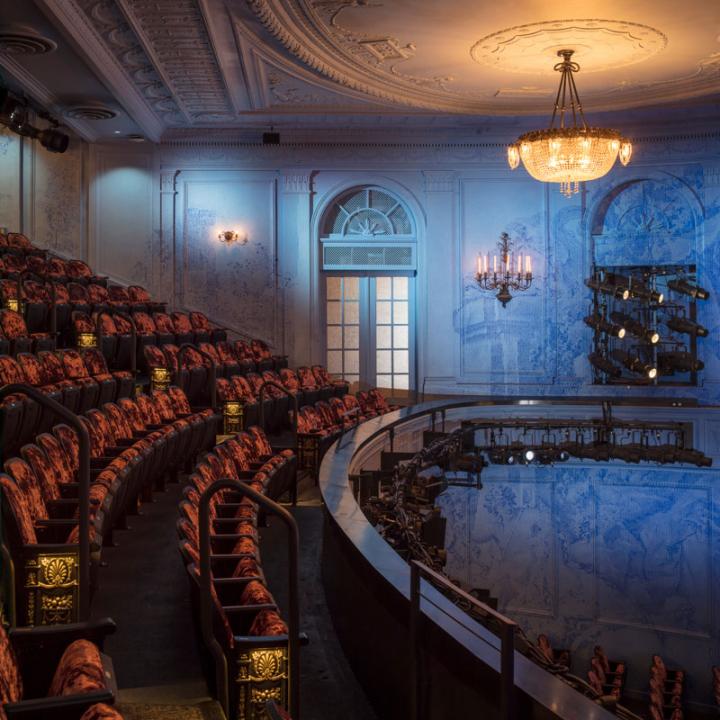 When the Hayes Theater first opened (as the Little Theater) the walls were adorned with reproductions of large tapestries originally designed by the Late Baroque artist François Boucher. Rockwell Group's new mural is inspired by those tapestries but is a modern, digitised interpretation. A scene from one of Boucher's tapestries depicting Dionysus/Bacchus—the Greek/Roman god of theatre—was enlarged and applied to the side walls of the theatre in a blue ombré pattern, shifting from lightest at the rear of the auditorium to darkest at the front.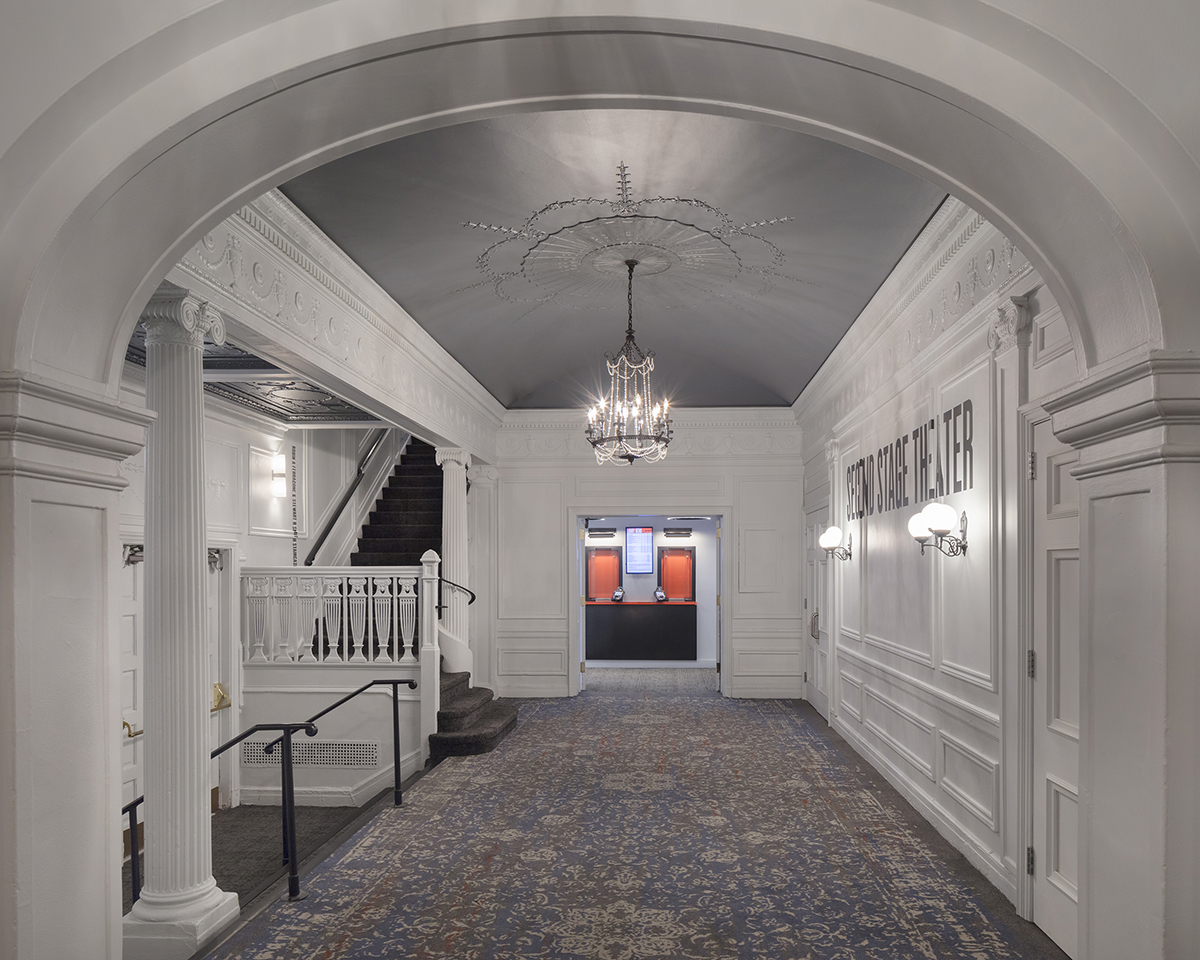 The lower lobby of the theatre has been restored to its original use as a gathering space and concessions area for theatre-goers before the show and during intermission. Private offices on the third floor are now used as dressing rooms and a green room. A new public space was added by the Rockwell Group design team: a multipurpose room for play readings/workshops during the day and for use as a donors' lounge during performances.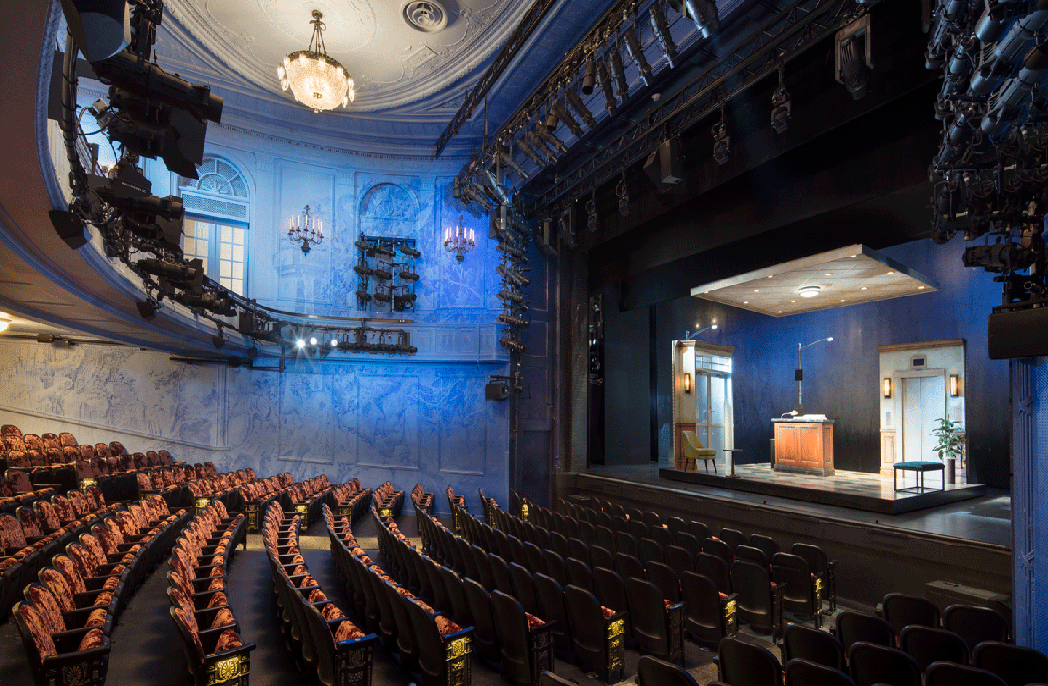 A major part of the refurbishment saw the demolishment of the remnant of an old townhouse that was used as an areaway for emergency exiting. A portion of this was used to create an extension to the adjacent stage house of Jujamcyn's St. James Theater. The remaining area of this footprint provides an accessible lift and exit stairs as well as an accessible bathroom at the Balcony level and 3rd floor, along with the Donor Lounge on the 3rd floor.