The Australian Design Centre has opened their Design/Isolate exhibition: a collection of pandemic journals from over 60 designers and creatives.
The arts and creative industries have been hit hard by the pandemic, with closures and social distancing restrictions leaving limited opportunities to exhibit and sell work.
Yet, designers and creative thinkers are also uniquely equipped to imagine the post-pandemic landscape, new ways of living, working, engaging with others in families, societies and within our built and natural environments.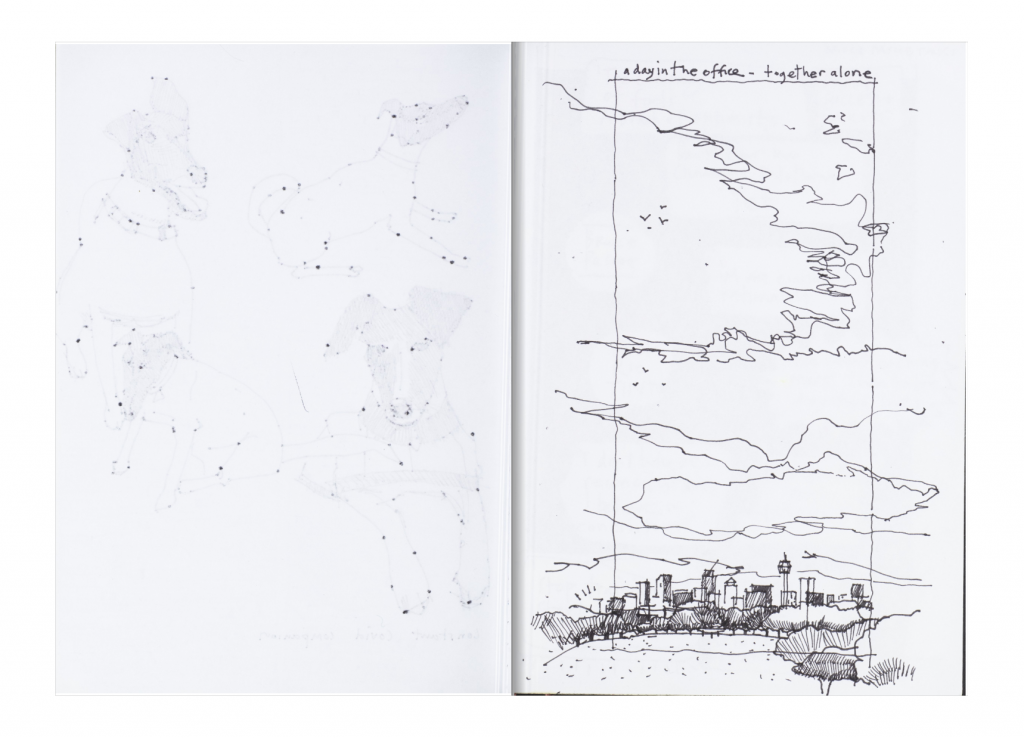 The Australian Design Centre's Design/Isolate project began in the middle of Sydney's lockdown during Easter. The Centre sent 100 journals to 100 creative people, asking them to document their period in isolation.
Over 60 designers/creative thinkers captured their thoughts on COVID-19 in sketches, diagrams, drawings, text or collage. They envisioned what 'a new normal' in Australia might look like and how design might contribute to recovery post-pandemic.
"To read someone's journal is a privilege," said the Australian Design Centre of the exhibition.
"Sometimes done in secret, without permission, or long after a person has gone, this is a rare insight into the very recent thoughts of designers, makers, artists, architects as they have lived alongside all of us through this tumultuous year."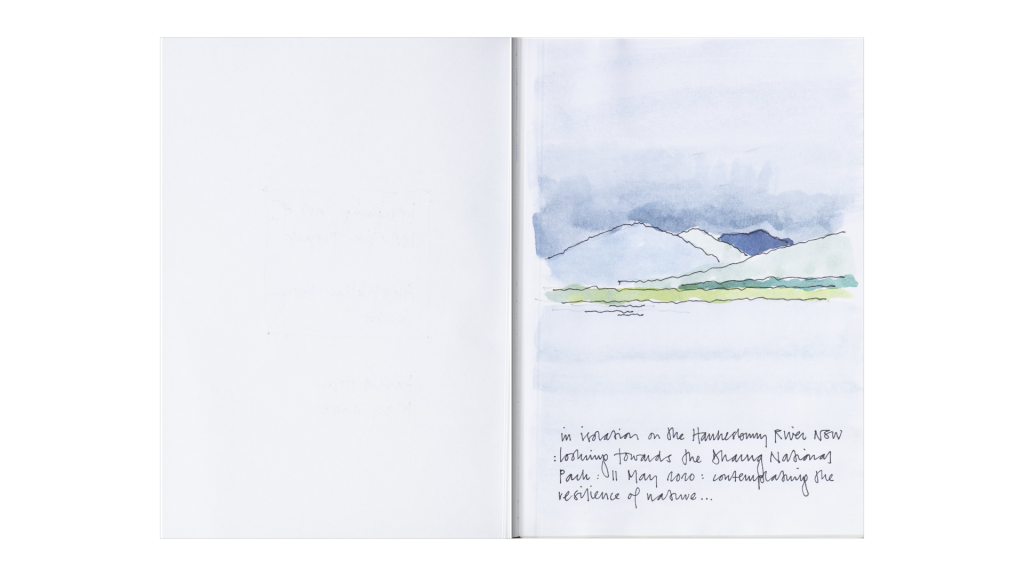 Through these journals, the Design/Isolate exhibition probes of the central ironies of the pandemic, in which we are deeply isolated within a rare, collective experience. Practitioners across the creative spectrum, from ceramicists to architects, chronicle their own experiences of working from home, home-schooling children, missing loved ones, zoom calls and obsessive news watching.
Among the 60+ journals are reflections and sketches from a number of Sydney-based architects. Dr Mark Ian Jones, deputy head of school at UNSW Art & Design and principal of Jones Architecture, used collage to walk through a home-renovation project he worked on during the lockdown.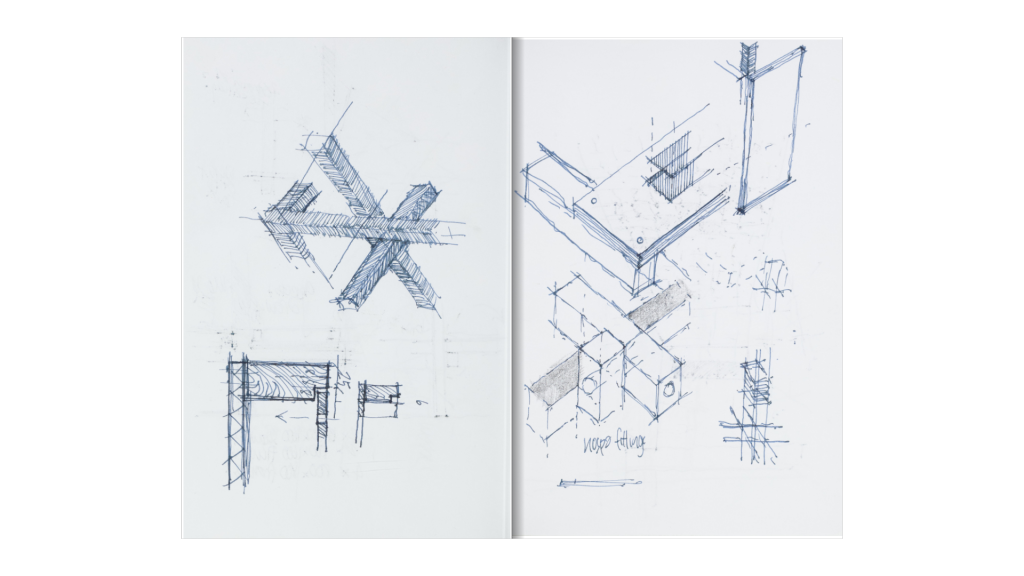 David Hol, transport and infrastructure director at COX Architecture, spent his time in lockdown on the Hawkesbury River in NSW. His journal is a series of watercolor landscape sketches of this environment.
Architect Claire McCaughan focused on the small things she was grateful for during the lockdown. McCaughan's journal consists of sketches of twelve small and joyful events in quarantine life.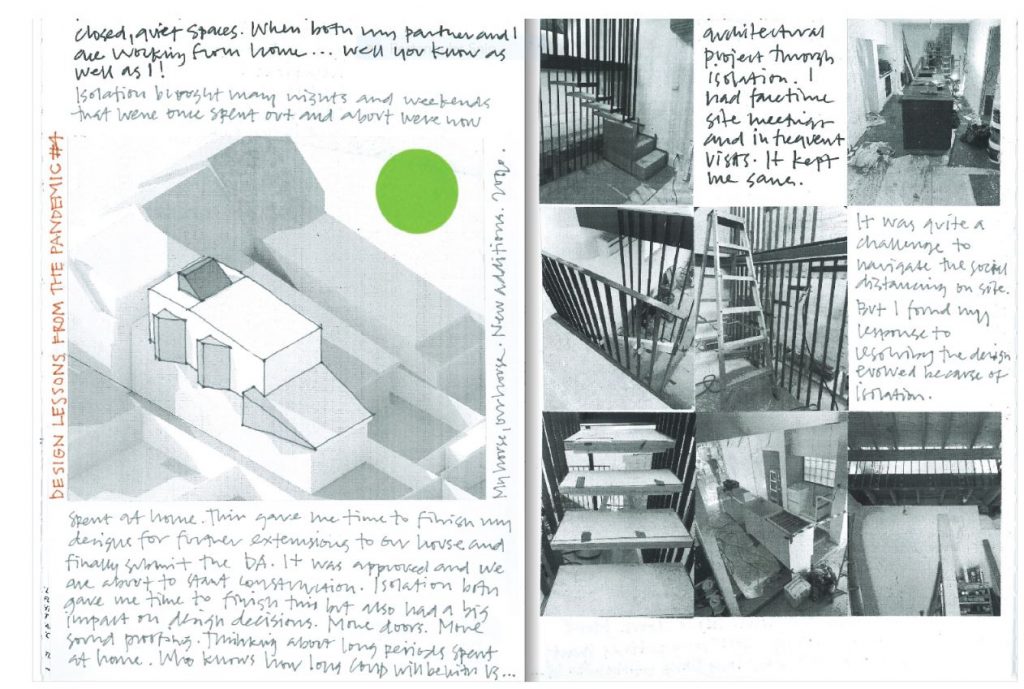 Design/Isolate will be on show at the Australian Design Centre from the 26 November 2020 – 27 January 2021.
A creative journaling workshop and a panel discussion on creativity during COVID-19 will be held at the Australian Design Centre during the Sydney Festival 2021. Tickets for both events are available here.