Architects and designers around the world are responding to global mask shortages caused by the coronavirus outbreak by sharing the designs for DIY, 3D-printed and CNC-cut masks.
The Federal Government has predicted lockdown measures will remain in place for another three weeks, but even after restrictions are eased, social distancing and masks are likely to stay for sometime to come.
While our current government advice does not recommend wearing face masks if you are well, other countries have made them mandatory for anyone who goes out in public.
In the US, the Centers for Disease Control and Prevention recommended people wear cloth face coverings, sharing a video demonstrating how to make your own face mask in 45 seconds. In Europe and Asia, masks have also been adopted by the public.
With increased use, many countries are facing shortages, inspiring companies, designers and architects from around the world to propose creative solutions.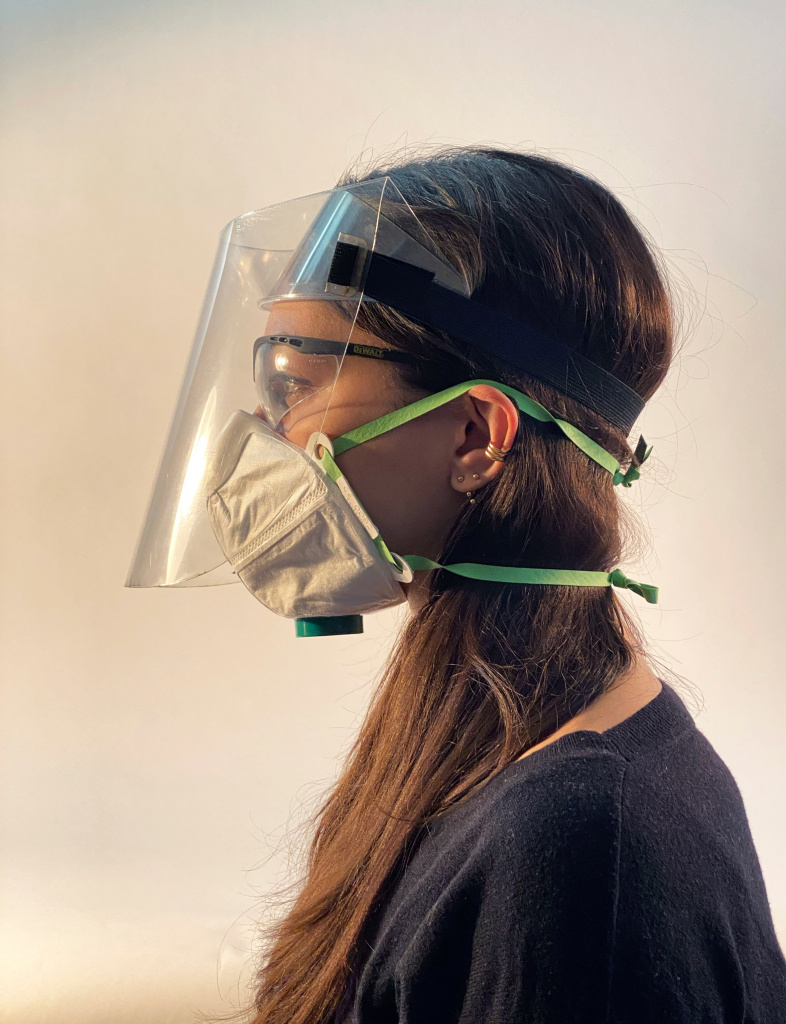 The origami mask
Researchers at the University of Cambridge's Centre for Natural Material Innovation and University of Queensland's Folded Structures Lab have designed the HappyShield, a face shield made using curved-crease origami.
The shield is assembled by folding along the curved lines to form a three dimensional form that has a face shield portion, a visor and a forehead rest.
As it is only folded, it can also be easily disassembled to be cleaned and disinfected for reuse.
The mask for the glasses wearer
Japanese designer Tokujin Yoshioka has created a face shield mask that attaches to the wearer's glasses.
Printed on an A3 piece of paper, the template can be placed over the top of a clear sheet of plastic and used as a guideline for cutting around the edge of the shape.
The user can then make cuts into the plastic sheet over the two small lines indicated. The two temple arms of the wearer's glasses can then be slotted into these incisions, leaving the glasses protected by the shield.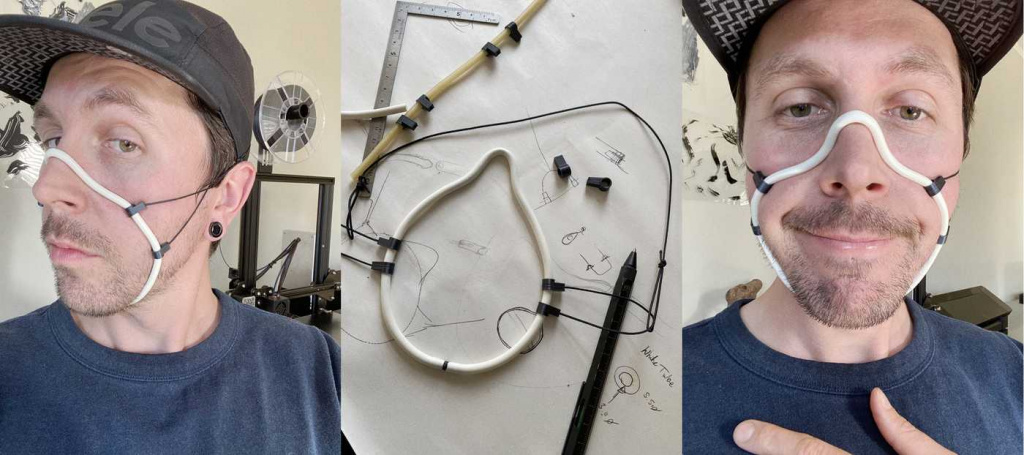 The everymask
Designer, developer and maker Roo Williams has created everymask as a completely stitch-less, easy and cheap mask that's DIY friendly.
It has a custom harness to tightly fit a sheet of filter material to a person's face, reducing ear fatigue and sores on the bridge of the nose.
The designer provides a guide for a laster-printed nose piece and a formed wire one, making it adaptable to the tools you have at home.
The A4 printer mask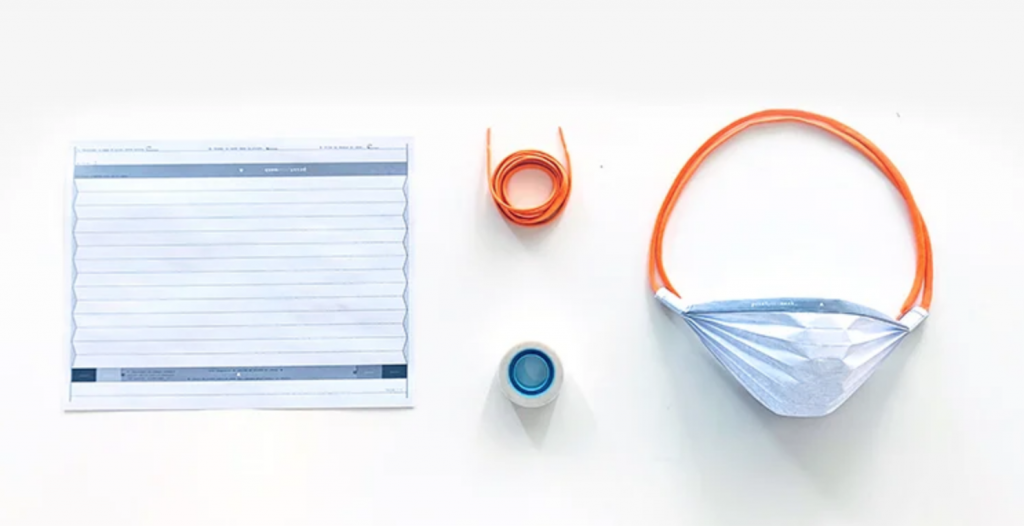 All you need to make this mask by French industrial designer Germain Verbrackel is an A4 printer, paper, tape and some string.
The paper version intends to work as a physical barrier like surgical masks, which do not filter the air and are not sealed. But by using a disposable mask, the paper design also aims to reduce the risk of contamination that exists with reusable masks.
The facial recognition mask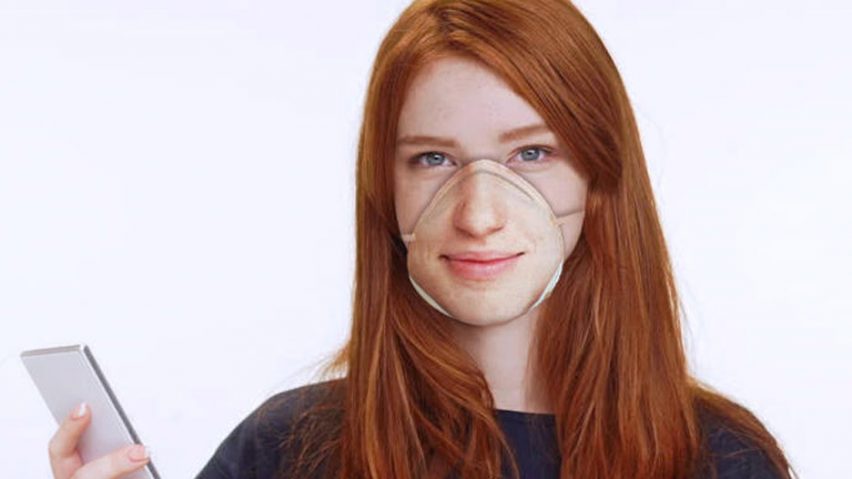 US artist Danielle Baskin has turned a 2D photo of someone's face into a 3D image to be printed on a mask.
The Resting Risk Face allows people to use facial recognition technology while wearing the N95 masks tight over their mouth and nose to protect them from liquids and airborne particles.
The CNC-cut mask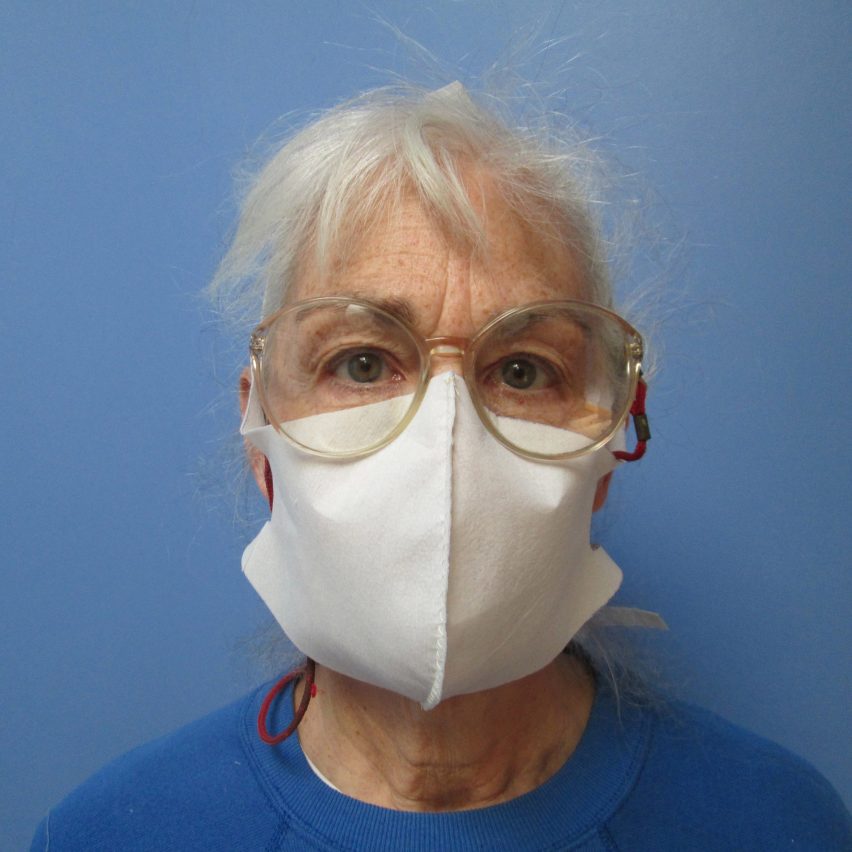 Brooklyn design agency Standard Issue has created an open-source design for a face mask that can be CNC-cut.
The One Mask is designed so it can be produced by companies with automated cutting and seaming technologies, like furniture brands.
The design features two, symmetrical shapes that can be cut-out from a single piece of material. The two pieces are then connected to one another at their widest point with ultrasonic welding.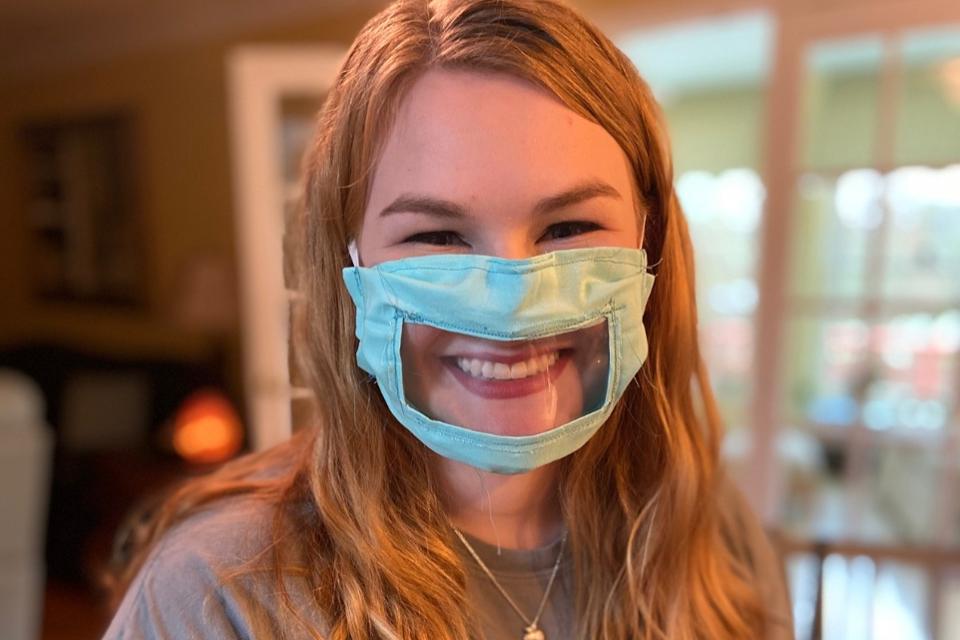 The transparent mask
A Eastern Kentucky University student studying education for the deaf and hard of hearing has designed a face mask with a clear window that allows others to see and read lips and facial expressions.
Ashley Lawrence modified the traditional fabric mask design to be suitable for those who lip read or who rely on the facial expressions used when communicating in ASL to understand meaning and intention.
Lawrence is distributing the masks free of charge to anyone in the US who needs one, whether they are sick or not.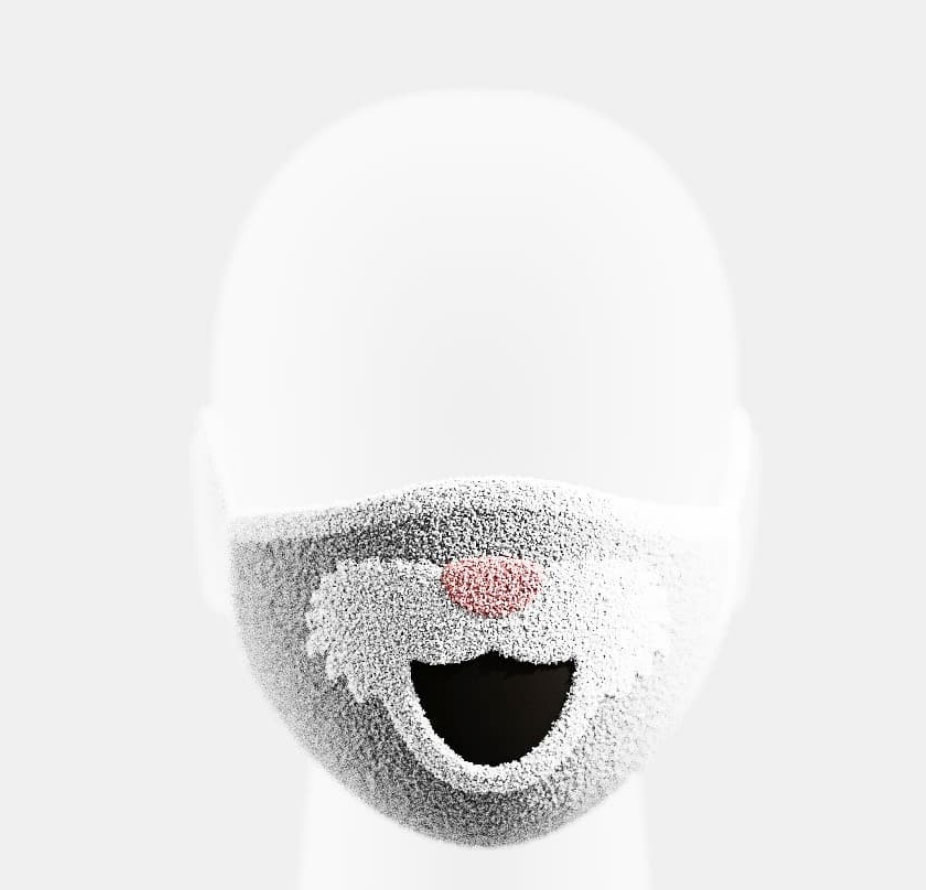 The kid-friendly mask
Product designer Oliver Perretta has designed a protective mask especially for kids.
Conceptualised using a textured fabric, the 3D render features the mouth and nose of a bunny rabbit, envisioning kids dressing up as their favourite animals while staying safe.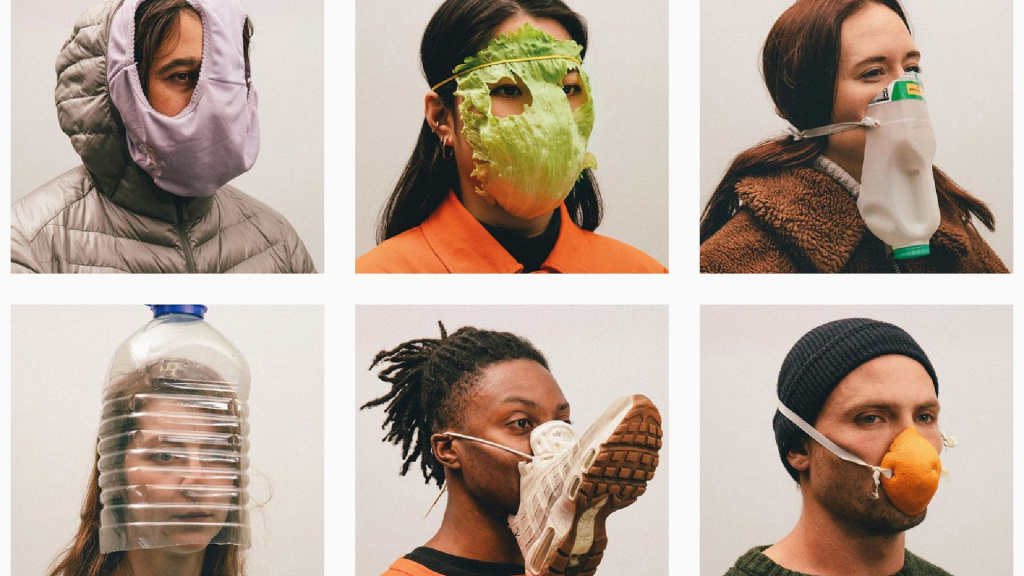 The less-than-helpful mask
German-Namibian designer Max Siedentopf got himself in a bit of trouble in February when he released a series of provocative images showing everyday items being used as protective face masks.
Siedentopf's project How-To Survive A Deadly Global Virus featured pants and a bra, a sneaker, a plastic water bottle and an orange.
The artist later apologised for causing offence.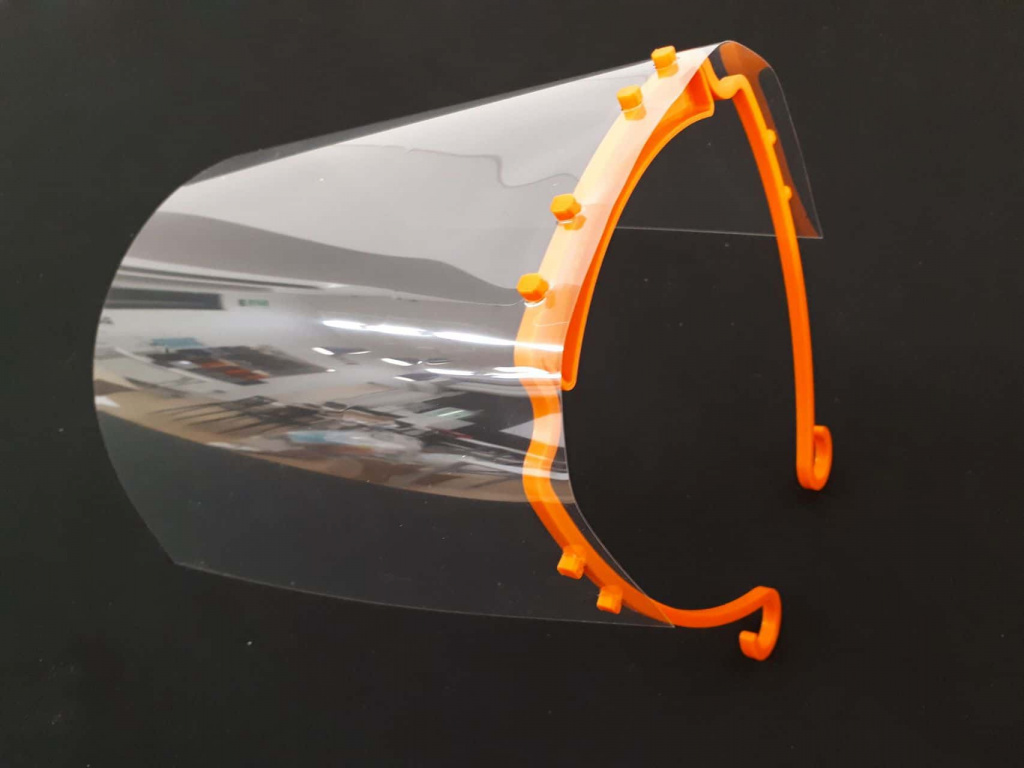 The face shields
While face masks DIYs are keeping a lot of the world busy, some architects and designers have instead focused on helping medical staff on the front lines.
The first company to release open source plans was the Swedish 3D-printing company 3DVerkstan.
The simple design consists of a laser-cut clear plastic shield that covers the face and a 3D-printed PLA [polylactic acid] visor band that fits across the user's forehead.
The design was immediately picked up by architects including Handel Architects, Bjarke Ingels Group (BIG), Grimshaw, Terreform One, Kohn Pedersen Fox (KPF), Weiss Manfredi and Brooks + Scarpa, with BIG in New York City dedicating its model shop to producing the visors.
The visors are now being delivered to US hospitals for distribution to front-line medical staff amid shortages of the safety devices.
Chinese 3D-printer manufacturer Creality also developed a device to help health care workers. Its 3D-printed buckle is designed to make wearing face masks for long periods more comfortable.
British architecture studio Foster + Partners has created a reusable open-source face shield for the UK. With a single cutting machine, it cut and assemble components for 1,000 visor masks in a day, representing a reduction of days in the time taken to produce 3D-printed alternatives.
Spanish brand Nagami Design also switched the use of its robotic arm from making furniture to 3D-printing face shields for medical staff treating coronavirus patients in Europe.
While Boston architect Eric Höweler and a team from Harvard's Graduate School of Design have helped local doctors develop patient isolation hoods – a new type of device.
Made from a single sheet of folded plastic, the patient isolation hood has been developed from a standing start in just nine days and will be trialled at Massachusetts General Hospital this week.
Stay up-to-date with developments in the A&D community with our coronavirus coverage.
Lead image courtesy of Danielle Baskin.