Discover the latest collection from Belgian design house Tribù, available exclusively at Cosh Living. 
Luxurious, exclusive outdoor furniture is the field of distinction for Tribù. In the early '90s, the designer was a pioneer of the philosophy that the garden and alfresco area should be viewed as an extension of the home.
This family-run design house has grown to become an internationally acclaimed brand, and is one of the world's oldest manufacturers of high-end outdoor furniture. Tribù's luxurious outdoor furniture collections are being distributed in more than 60 countries and belongs to only the best distributors in the industry.
As innovators, it's their passion to develop timeless and beautiful garden furniture that meets demanding standards and create places for people to relax in absolute comfort, leaving the daily stress behind. Tribù values time spent with family, and the magical atmosphere that great furniture design, with every detail in harmony, helps to create.
Every product is a blend of quality, simplicity and contemporary elegance. The delicate detailing and high-quality materials resemble that of the finest interior furniture, which is a credit to the international designers behind a large part of the Tribù range, including Monica Armani and Studio Segers.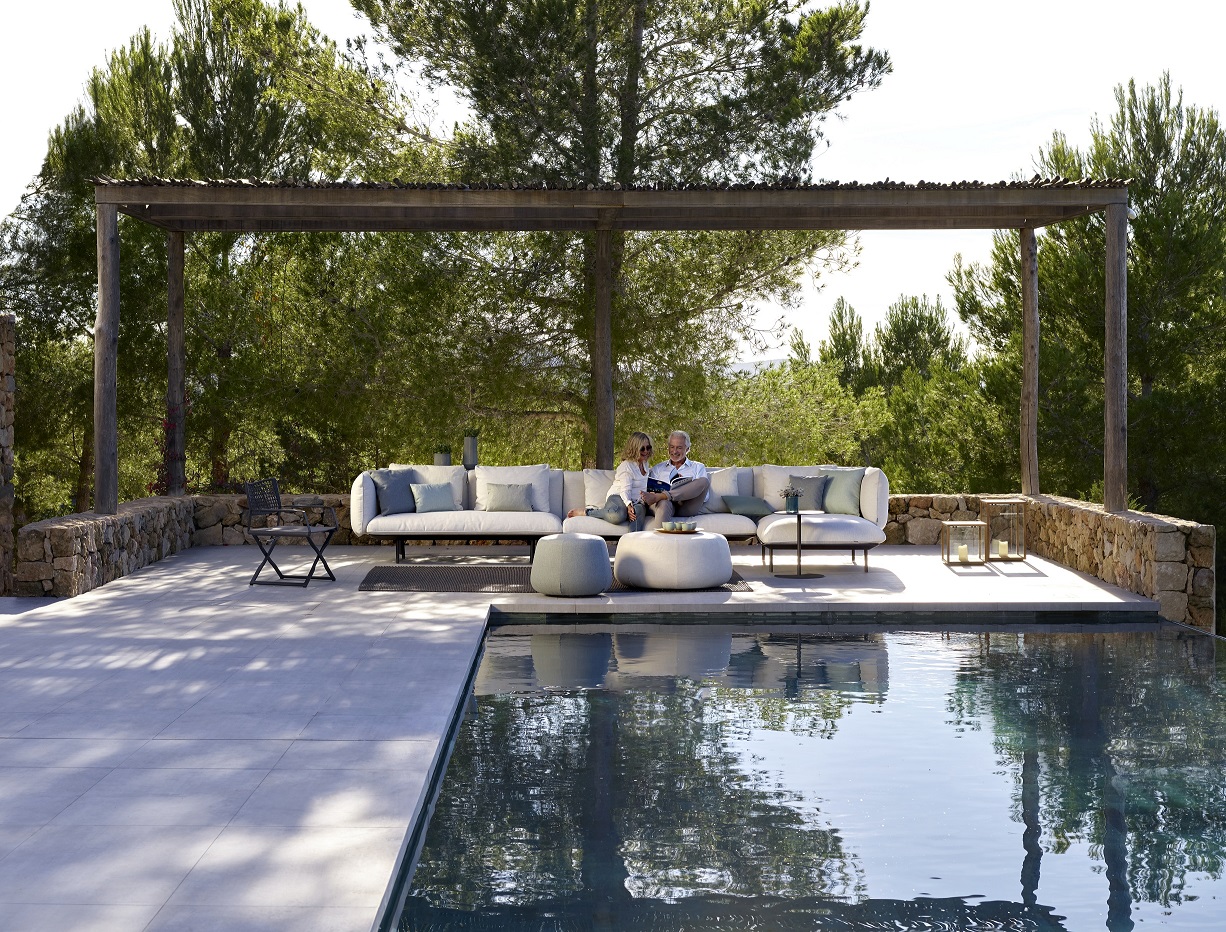 The latest Tribu design to arrive on Australian shores is the Senja Sofa by Studio Segers, which invites you to curl up and relax the day away.
The highly flexible design invites you to combine a one, two or three seater module with either high or low arms. Integrated teak or glazed lava stone tables can be inserted anywhere, keeping everything you need at an arm's length.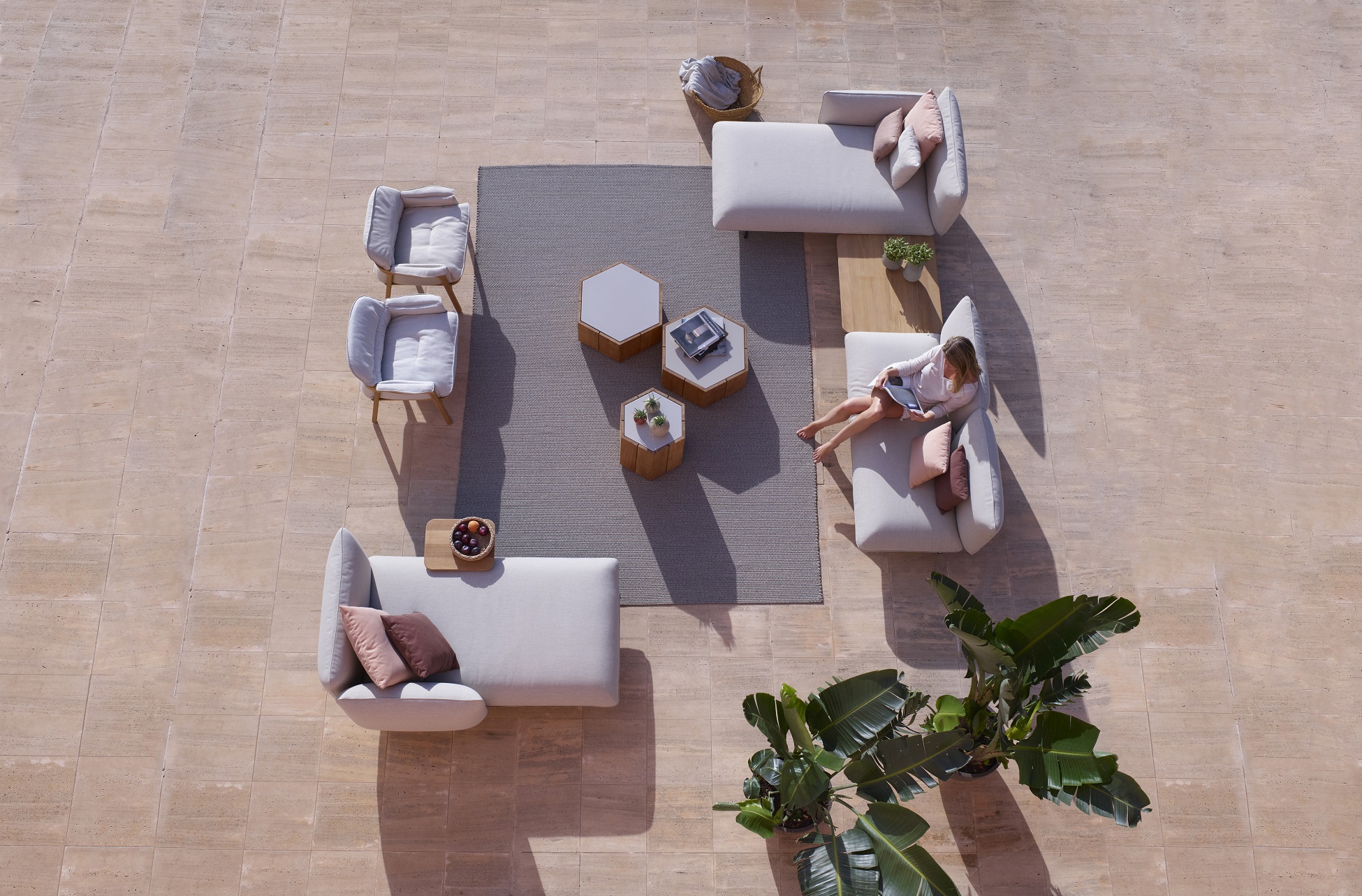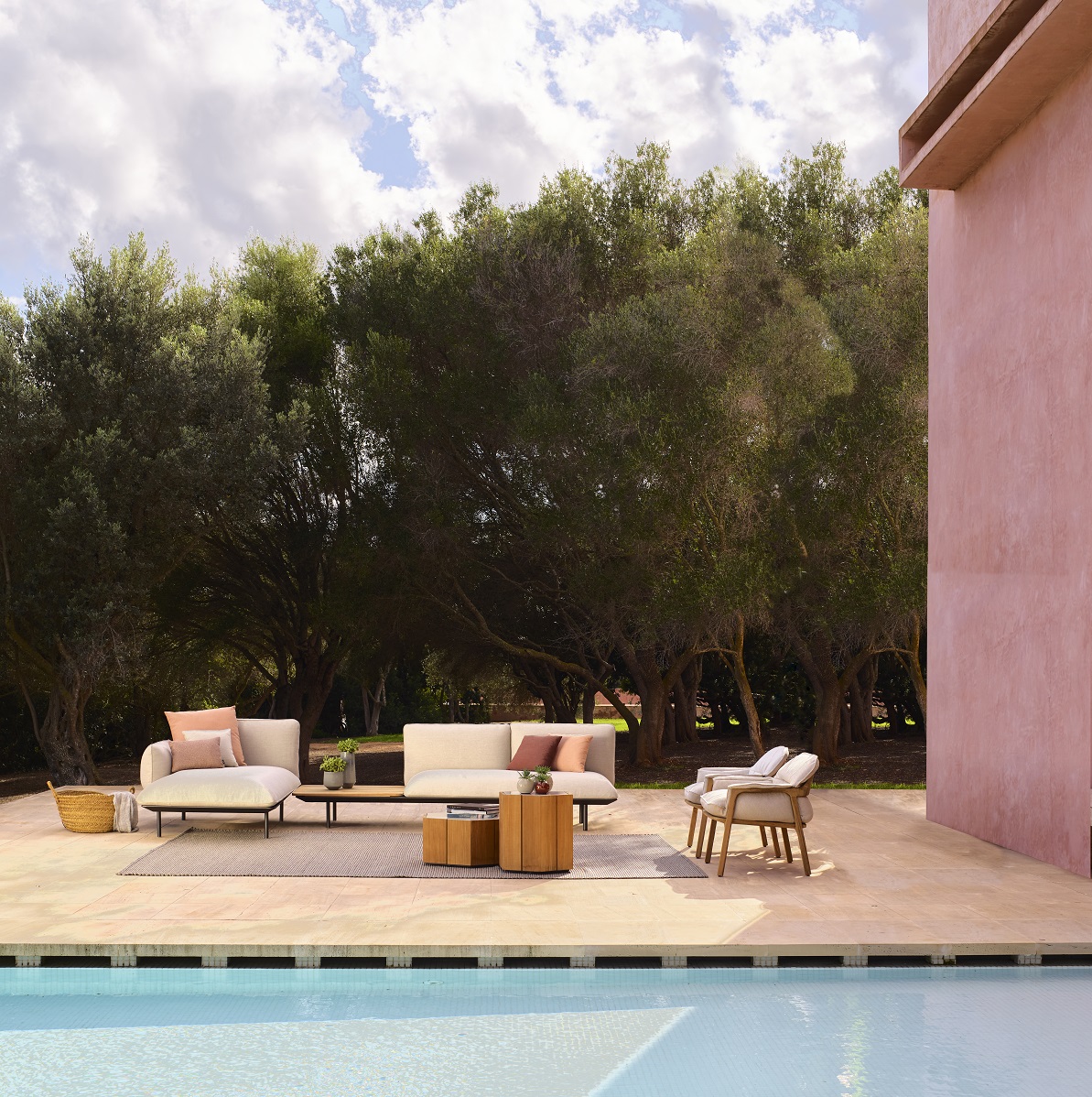 Slim console tables can be attached behind the sofa and neat little side tables further personalise the look.
Senja comes in two seating options – regular 92cm deep or 116cm for extra-deep lounging. The generous plush filling gives them a soft organic shape, finished with a piped seam detail. The powder-coated aluminium frame in Linen or Wengé is available with teak or matching aluminium legs.
Tribu furniture is sold exclusively in Australia by Cosh Living, with beautiful large showrooms located in Melbourne, Sydney, Brisbane and Perth.
Visit a Cosh showroom today and bring your outdoor dreams to reality.