Shaw Contract's Australian In Stock program is designed to help you meet fast turnarounds without compromising on design concepts or creativity.
Choose from more than 200,000 square metres of carpet tile, plank and LVT products – all of which are available for immediate despatch from Australian stock.
From base build products to high design collections, the In Stock selection continues to meet design requirements for colour and texture at a range of price levels.
And while delivery times will vary depending on location, you can rest assured that your order is always dispatched immediately.
Here are some of our favourite collections featured in Shaw Contract's Australian In Stock Program:
Community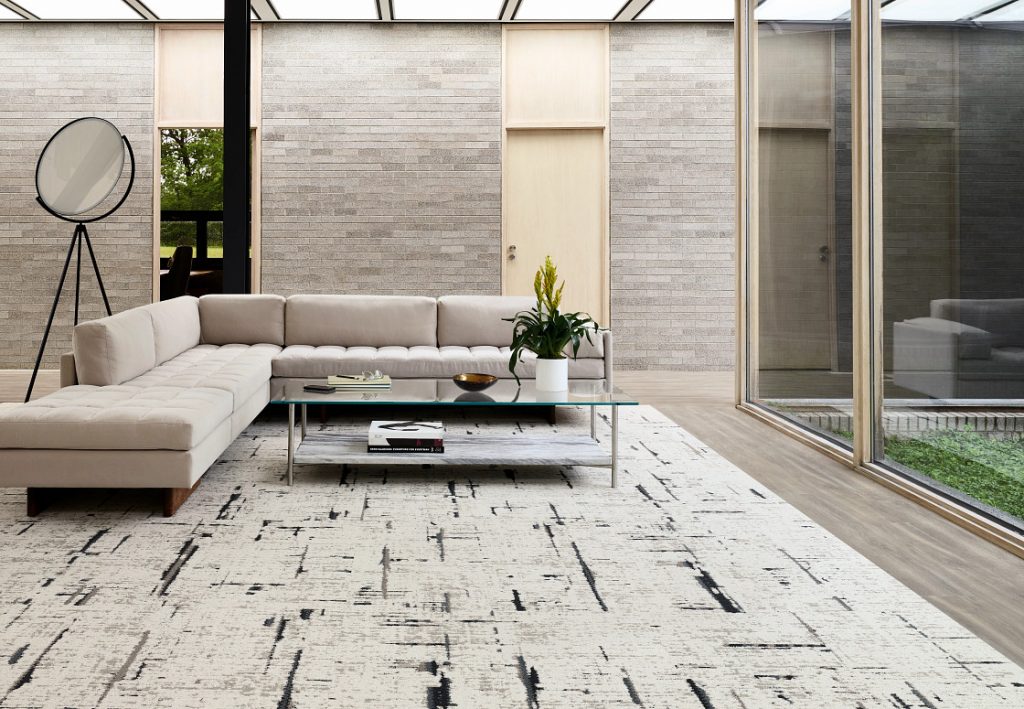 Design has the power to build community by creating communal spaces that draw people together. As the needs of communities change, both locally and globally, these spaces are becoming more fluid and flexible, more layered and diverse.
The Community collection was created in response to this ever-changing world.
It's a collection of four complementary products – elevated plush carpet tile, textured loop carpet tile, rugs and COREtec hard surface in wood and abstract finishes – all of which are designed to layer and integrate, lending themselves seamlessly to a variety of flooring solutions.
Community is available in a range of vivid tones or subdued neutrals inspired by the Atlas Mountains in Africa.
Haven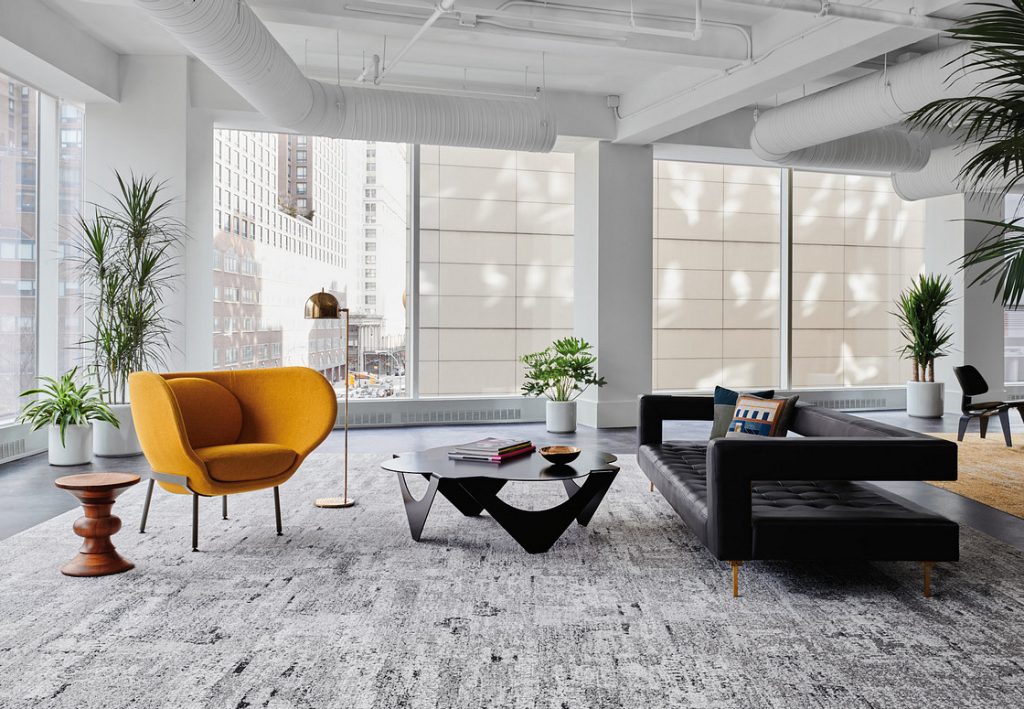 Traditional wisdom tells us there's no place like home. It's a universal truth. But what if the home was not simply a place, but also a state of mind?
The Haven collection reimagines home as a mood, an idea and a quality of comfort and familiarity that feeds our instinctual desire to feel grounded.
In design and construction, Haven evokes the supple textures of a favourite sweater or a graceful woven fabric.
The collection's inviting colour palette blends sophisticated neutrals with colourways in apricot, mint and rosewood to create an impression of both subtlety and substance.
Dye Lab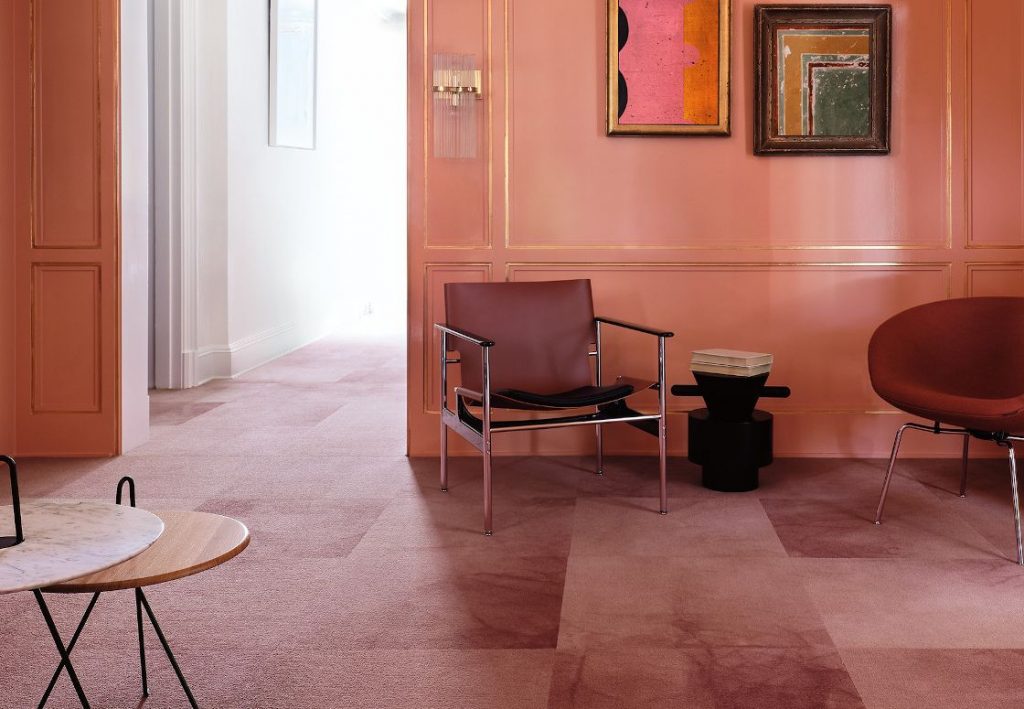 Dye Lab tile draws inspiration from natural dyes, including madder root, osage orange, sandalwood and Saxon, mimicking their colour shifts to create an elegant and unpredictable visual.
Keeping the most beloved colours from the original Dye Lab collection and adding a variety of new shades, the updated 2021 palette unfolds with intense, saturated hues, softer washes and a wider range of neutral tones, bringing lush intimacy or expansive boldness to the spaces where we work, rest and come together.
Floor Architecture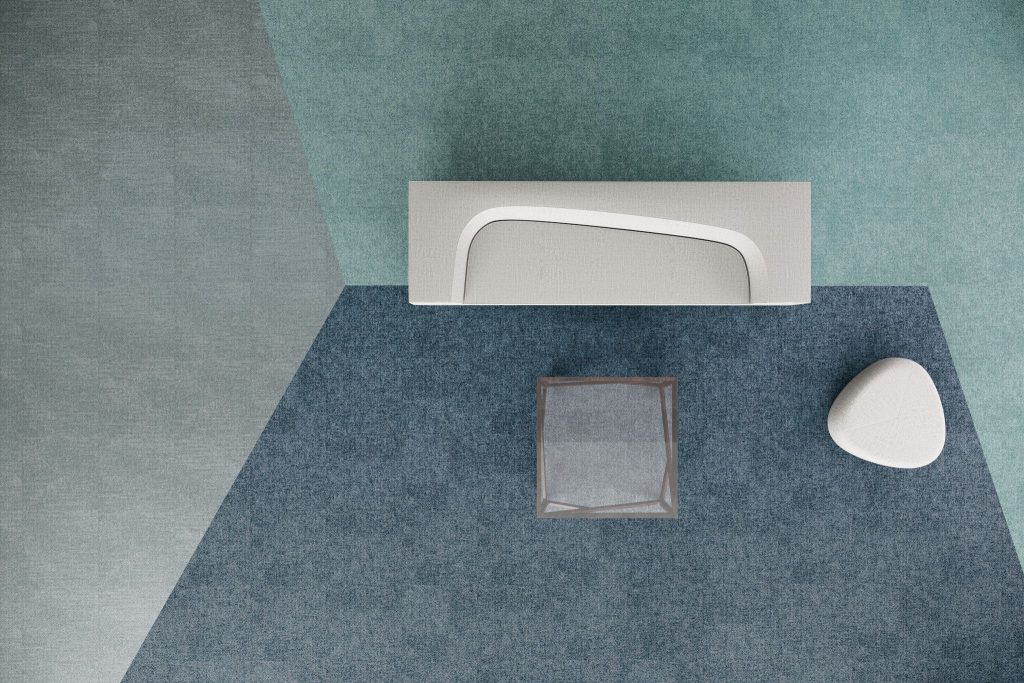 From ceiling to wall to ground floor, we are surrounded by architectural planes of influence.
These surrounding spatial elements play together in Floor Architecture as the collection is constructed with nuanced colour and realistic imprints, making a strong design statement on demand.
Floor Architecture is available in Poured tile in a range of impactful and adaptable shades.
Concrete + Composed COREtec XRC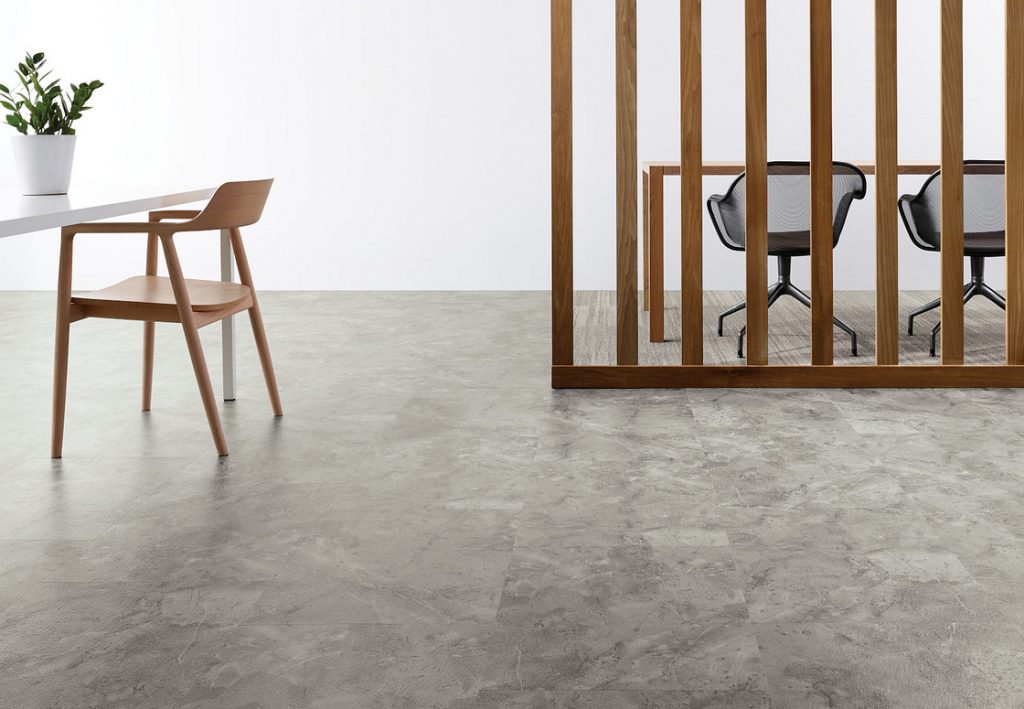 Defined by strength and tempered by texture, Concrete + Composed is constructed with innovative COREtec XRC technology.
With a patented layered construction, COREtec XRC is dimensionally stable, waterproof, scratch-resistant and reduces sound transmission, making it ideal for high traffic commercial environments.
Aesthetically, rich wood grain visuals and textured concrete provide a foundation of beauty and performance.
Abide LVT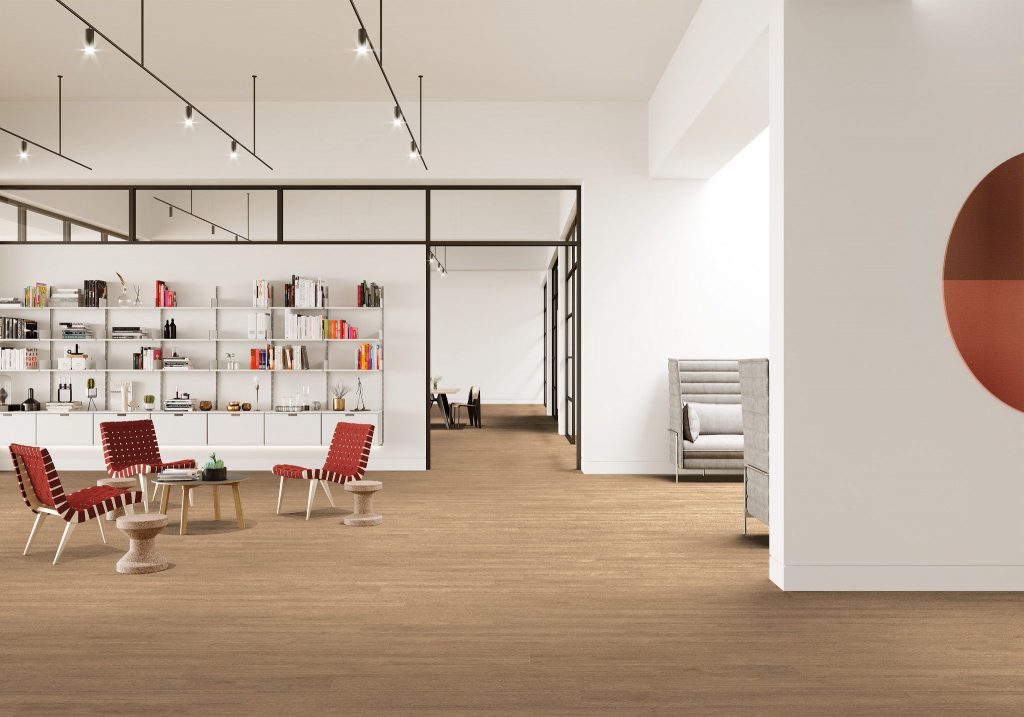 Influenced by soothing Scandinavian design principles, Abide's variety of wood visuals are drawn from oak, walnut and wenge – woods associated with wisdom and with the quest for knowledge and healing.
Abide LVT also perfectly coordinates with Inhabit Sheet for calming transitions
A polish-optional ExoGuard+™ finish with subtle texture embossing provides durability and ease of maintenance in demanding environments.
To learn more about the In Stock collection, speak to your Shaw Contract representative, call 1800 556 302 or visit the Shaw Contract website.
Photography courtesy of Shaw Contract.