Neolith is a sintered stone surface made from natural minerals in 100 percent carbon neutral conditions, resulting in heat and weather resistance. It's perfect for indoor/outdoor spaces all year round.
Have you seen the blossom on the trees? There may still be a chill in the air, but now that the days have clicked over into September, it's clear that spring is on the way. And as the weather becomes more clement and the temperatures start to rise, those who love to entertain are getting ready to do more of that outdoors.
But what if we were to tell you that, with the right environment and equipment, you could be living an indoor/outdoor life throughout the year?
Indoor/outdoor spaces are some of the most desirable elements homeowners are looking for in new and refurbished spaces. This ever-rising trend has only become more popular after a couple of years in which we all were reminded of the healthy properties of access to fresh air and good ventilation.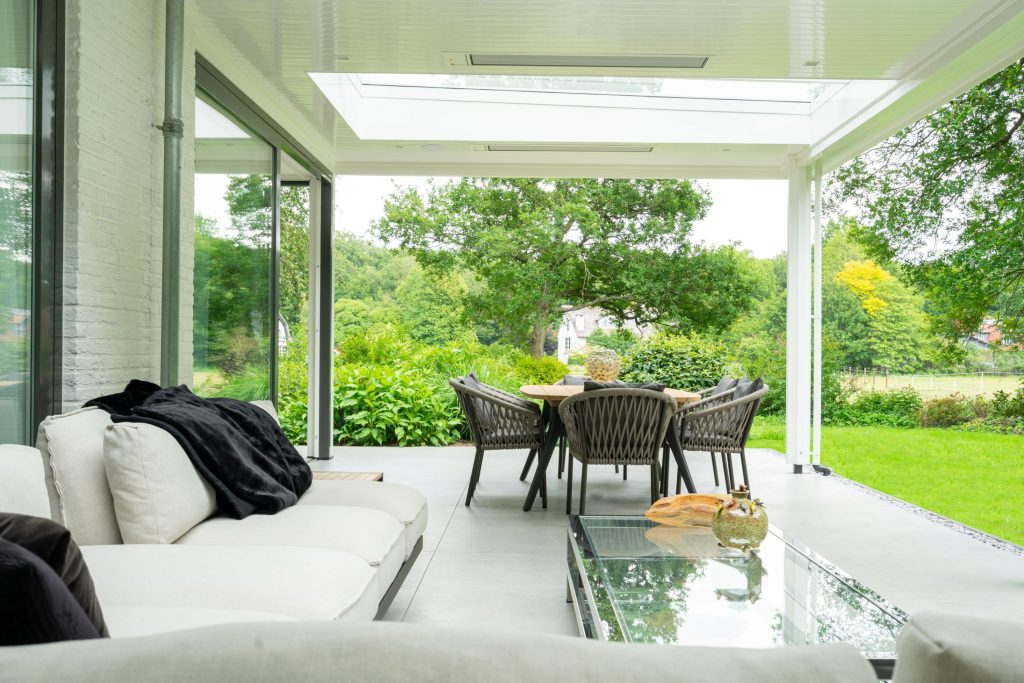 Taking the living room to the garden and vice versa, or creating other hybrid spaces, requires design excellence to get right – design excellence and specified products that fit the purpose.
Neolith is a sintered stone, and its unique composition is designed to make spaces that are open, protected, combining superb design with comfort, easy cleaning and minimal maintenance.
Augmenting their appeal, Neolith also provides the potential for integrating the exterior space with both interiors and façades.
The possibilities are manifold – backyard barbecues, pergolas, terraces, pools, outdoor kitchen, porches, penthouses, garden furniture. All of these spaces and more can be transformed and reinvented to make them part of a home's everyday living environment.
Imagine a cosy outdoor bar area, where the surface design can encompass the walls, floor and furniture to create a welcoming, beautifully designed and holistic entertaining space.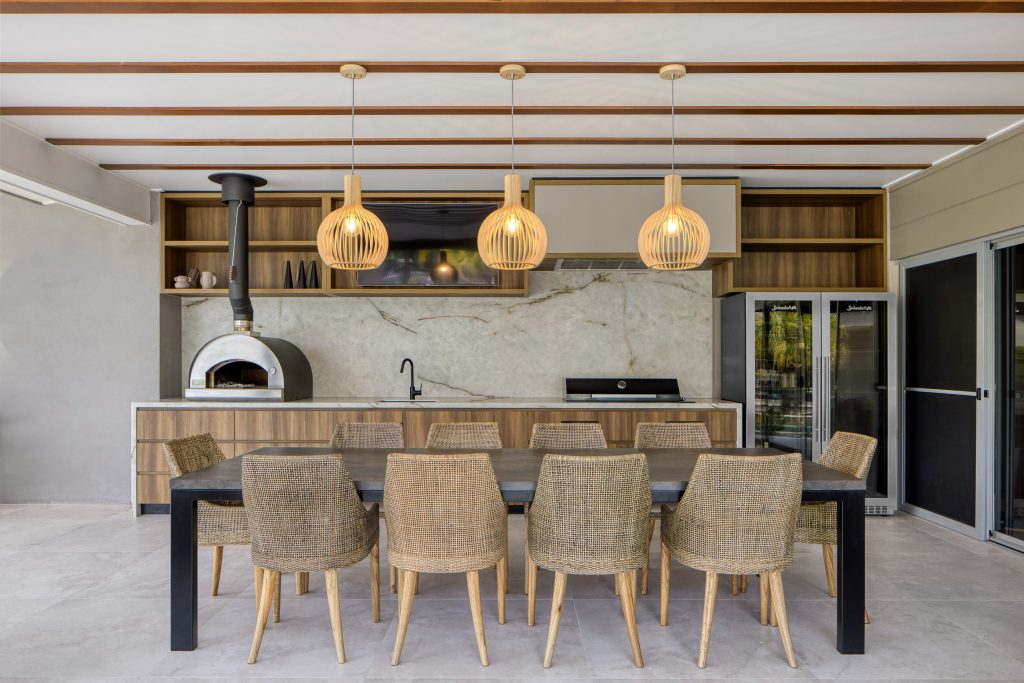 Keeping its looks
Neolith offers a range of appealing characteristics, but none are more attractive than the way in which it does not age over time. Even the most extreme weather conditions will fail to have an impact on this material, so a trip from inside the home right into the welcoming waters of an inground pool will be a seamless and unitary experience, distinguished by a timeless aesthetic and innovative design.
But Neolith doesn't only retain its outstanding appearance, it also boasts other advantages over traditional materials such as Italian marble, sandstone or limestone. The reduction in maintenance is certainly one of them. Another is risk reduction, with the optional application of non-slip treatments ensuring users' safety in wet zones such as pool surrounds or outdoor showers.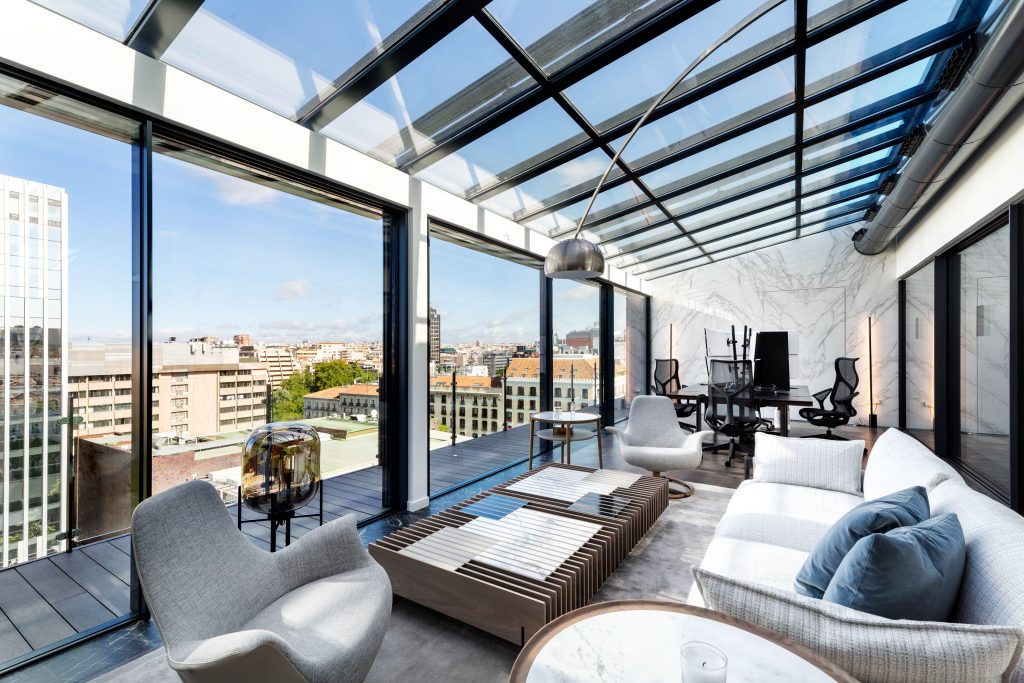 Another great thing about Neolith stone is its completely natural design, which is inarguably innovative, but it also features an all-new 90R formula, which makes it simple to identify the models that comprise up to 90 percent recycled raw materials. This is compared to the standard, which at 48 percent is less than half. And its sustainable credentials don't end there. Retaining all its noted and high-quality technical properties, Neolith's sintered stone is produced in a highly efficient manufacturing process that takes place in a 100 percent carbon neutral environment.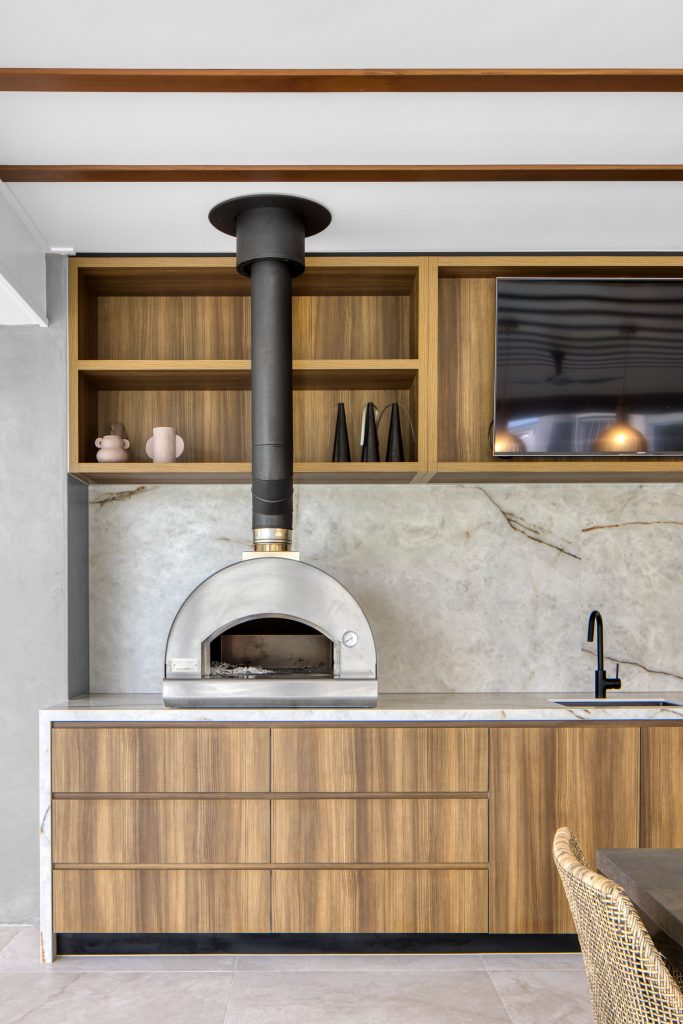 You may also like:
Discover safe and sustainable surfacing solutions with Neolith's Six-S Collection
Neolith is announced as a sponsor of IDEA 2022