Didier design studio's Tiller collection includes a range of timber upholstered furniture items such as chairs, loungers and bar stools.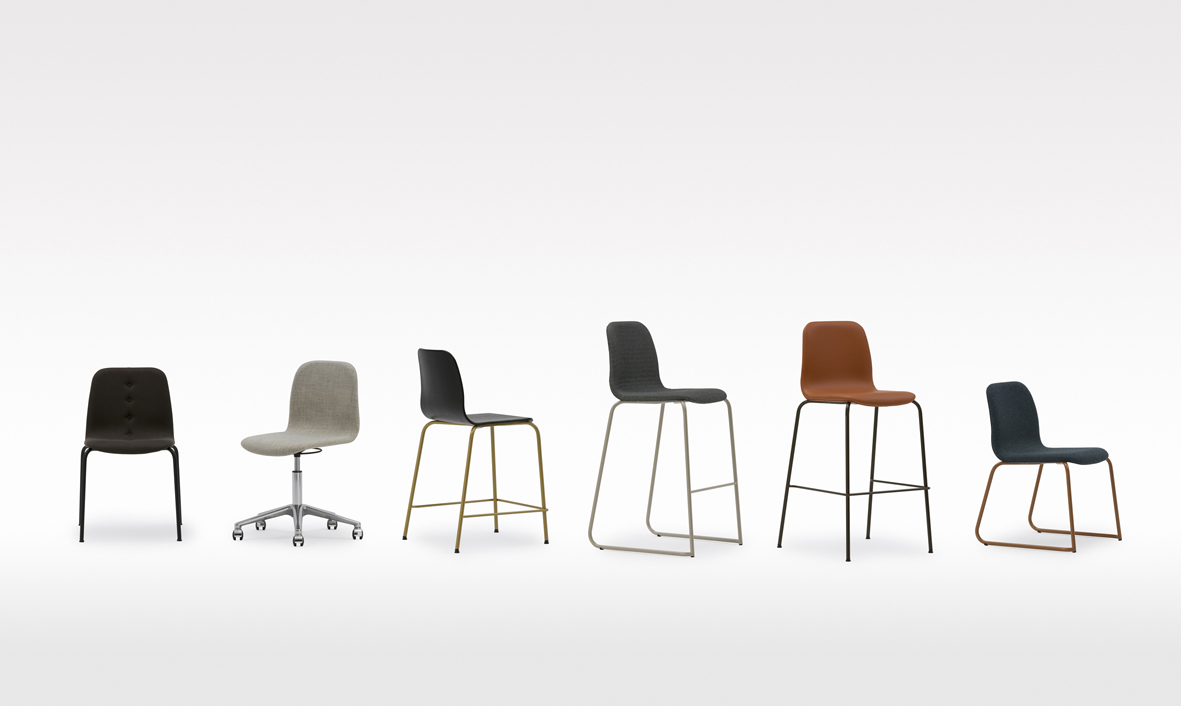 Tiller seating evokes the shapes and forms of pre-industrial farming ploughs and very much connected to the earth – a seating collection crafted using select American Oak and beautifully tailored upholstery.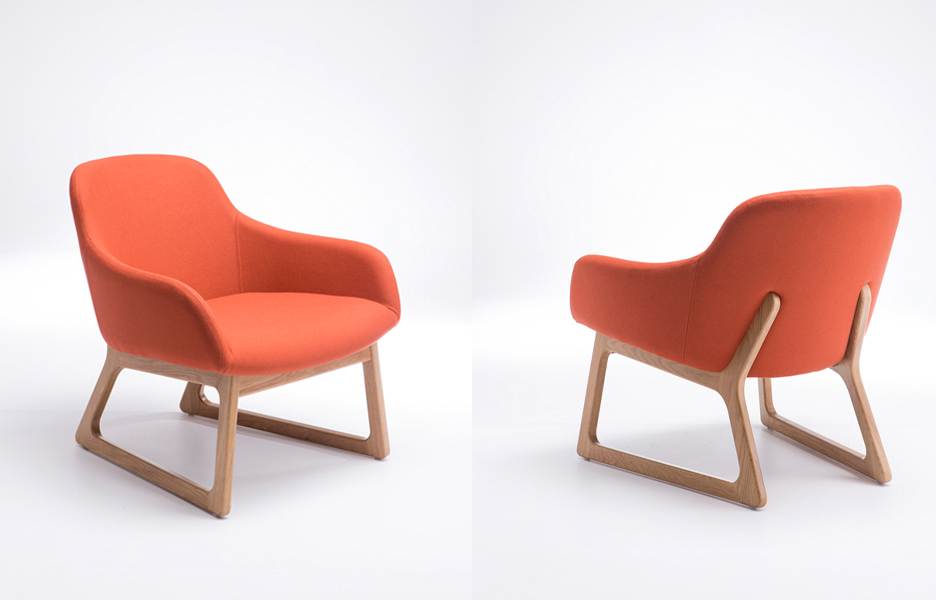 Tiller seats are upholstered with a wide selection of quality fabrics or leathers and the timber frames are offered in natural solid oak or stained to a deep, rich walnut to retain the bold personality of grain.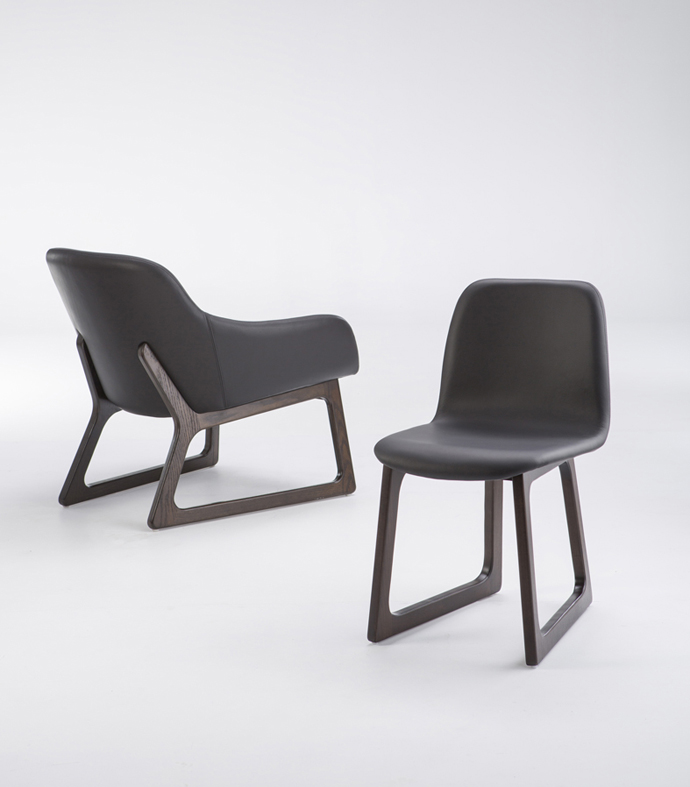 Tiller Slim is the matching and multifunctional seating of the range with steel, fabricated stacking frames for more contract specified projects.