Workplaces can be busy, messy and loud. Sometimes we need quiet places, sometimes loud collaborators. It's this requirement for flexibility of workspace that saw design studio Luxxbox create a range of acoustic lighting under its ThinkLab brand.
Featuring eponymous industrial yet decorative design aesthetic, the range includes Vapor Echo, Vapor Rectilinear, Birdcage, Matrix and Shingle.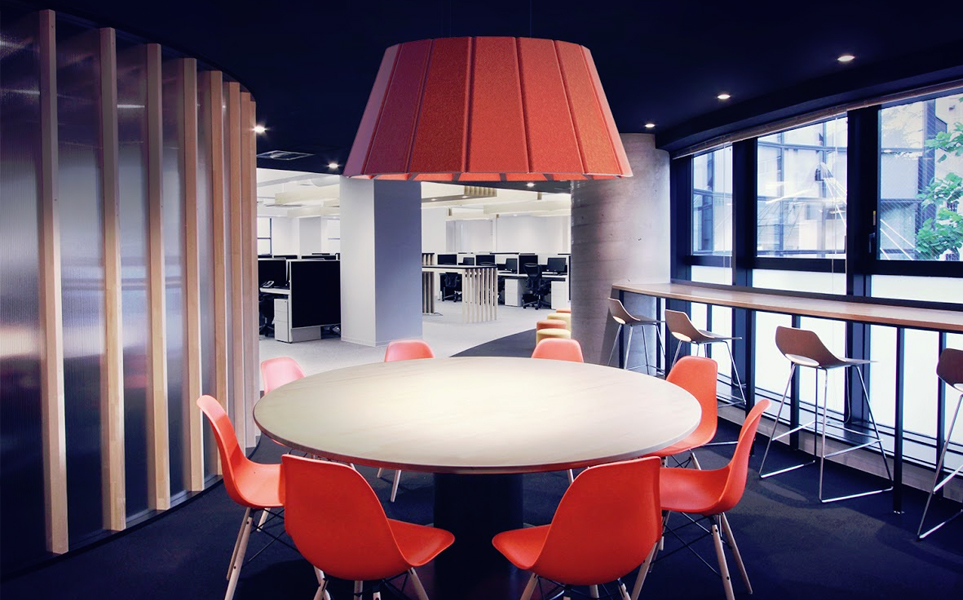 "The ThinkLab acoustic lighting range utilises the void between the desk and the ceiling plane. This is a previously untapped space in workplaces," says managing/creative director, Jason Bird.
"With commercial real estate costs rising we need to make every square millimetre count. Add to that the overwhelming feedback through studies that workers feel inhibited and unproductive in their workspaces and immediately the versatility of acoustic lighting becomes essential," he adds.
"Flexible work spaces are great way of enhancing creativity and allowing for 'design-thinking' to become entrenched in everyday working. But, by their very nature, they are loud. We've all seen the familiar sight of the worker head down wearing earphones. Immediately this builds a social barrier in a workplace."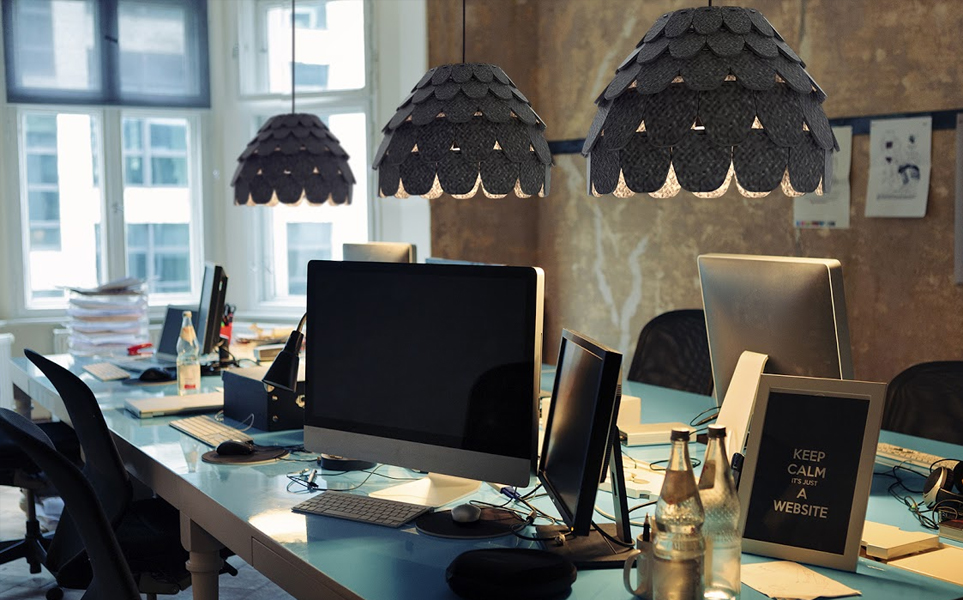 By addressing acoustic concerns with overhead lighting where required, you can unlock so much potential.
"Enhanced sound privacy will increase employee productivity. It means less disturbances and fewer interruptions resulting in higher concentration and quality of communication. Not to mention a general reduction in employee sound fatigue and stress, which can only be a good thing," says Bird.
The acoustic fixtures are highly durable providing long-term stability and all hold a Group 1 fire Rating. The acoustic material provides between Class D sound absorption NRC 0.45 and Class C NRC 0.70, is minimum 65 percent recycled, and photometric files are available for fixtures providing calculated lighting emissions.
ThinkLab by Luxxbox acoustic lighting will help people think and collaborate, enabling your team to reach their creative potential.