Article by MM Creative
Photography by
All render images courtesy MM Creative.
A modular bus shelter with design features such as shade panels, self-watering gardens, adjustable seats and recycling bins has won a public design competition seeking "smart" shelters that better cope with urban heat from climate change.
The Climate Adapted People Shelter (CAPS) competition, run by the University of Technology Sydney (UTS) in collaboration with local and state governments, sought designs to maximize thermal performance and user comfort, as well as building in technology to aid commuters.
"There is the potential to make these shelters a reality that has far-reaching benefits for people across our region, the state and beyond," the head of the judging panel, Penrith Mayor Karen McKeown, said of the winning design.
Bus shelters in eight locations across Western Sydney in high-traffic, high-heat areas were proposed for redesign.
The winning team, MM Creative – the design arm of Micron Manufacturing, a four-year-old business among an emerging generation of non-traditional manufacturers – addressed challenges at a bus stop in Penrith. The stop is located across the road from Nepean Hospital and is frequented by frail, elderly and disabled people.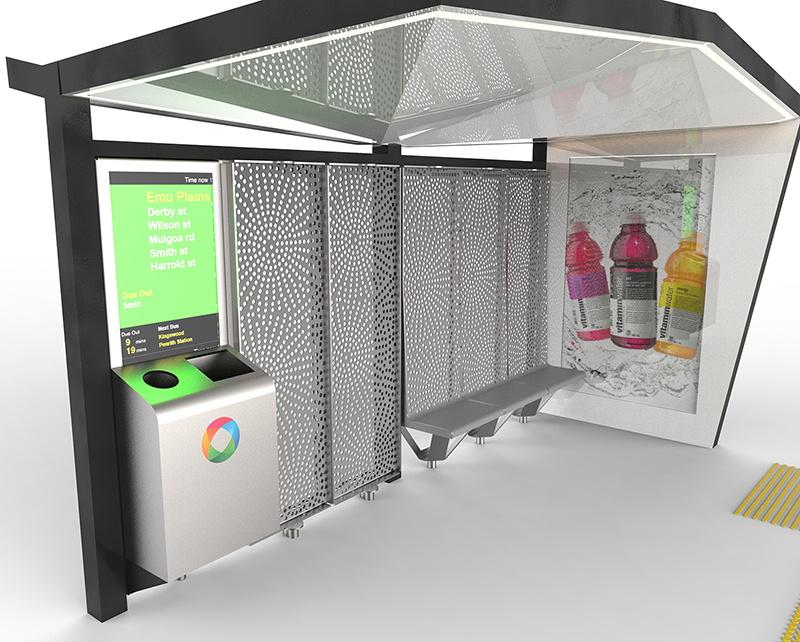 "Commuters told us that that direct sun light and lack of shade led people to wait inside the medical center behind the bus shelter, which had air-conditioning," MM Project Manager Liam O'Brien said. "This often resulted in them missing the bus. The elderly in particular struggle to make the bus when it arrives."
In addition to panels and planting, MM Creative's plan included a self-ventilating structure, technology providing real-time bus arrival updates, automatically adjusting LED lights and adjustable seating that improves visibility as well as ventilation.
"The central concept is that the bus stop is modular, with different options that can be mixed and matched and adjusted for varying conditions," Mr O'Brien said.
The MM Creative team will now work with Penrith City Council to refine, build and install the design, possibly providing a blueprint for wider application across Sydney.
"We were highly impressed with the entries," Ms McKeown said. "The designs were of a first-class standard offering smart, innovative solutions that can turn bus stops into places of true shelter for our communities."
The project ties in with the council's comprehensive Cooling the City Strategy, which recognizes the area's vulnerability to higher temperatures. Dr Brent Jacobs of the Institute for Sustainable Futures at UTS says Western Sydney is projected to experience up to seven additional days above 35 degrees a year by 2030, placing exposed communities, including Sydney's 600,000 daily bus users, at heightened risk. On a hot day a bus shelter can heat up to more than 60 degrees Celsius.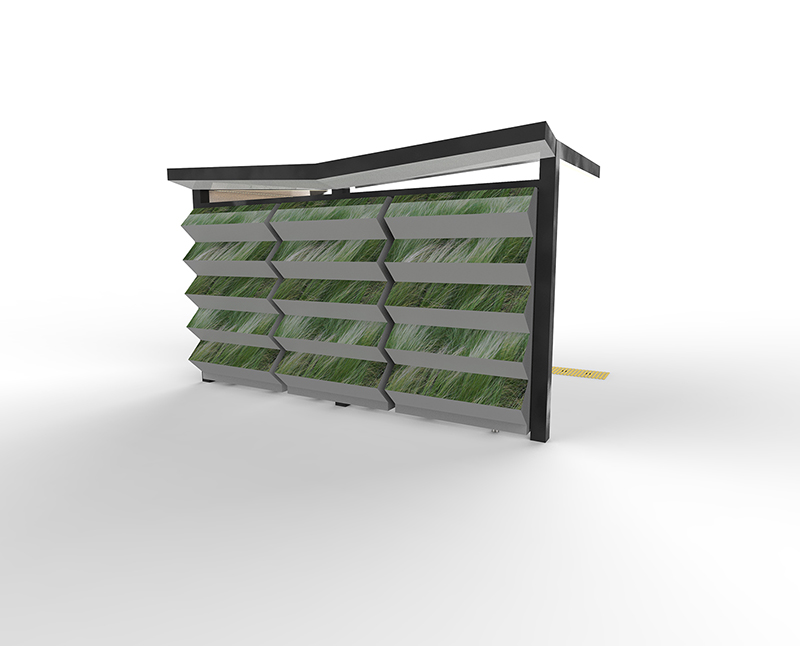 A prototype of the CAPS winner will be built with the help of up to $25,000 in funding from the Office of Environment and Heritage and NSW Environmental Trust, and with support from Local Government NSW and the NSW Building Resilience to Climate Change program. A UTS research team will monitor and evaluate the climate performance of the structure and potential environmental and community outcomes.
The project was also a research project in "open" and human-centred innovation, with teams sharing knowledge and ideas and drawing on the experience of bus shelter users.
"Everyone who uses a bus shelter is an 'expert'," said competition organiser Dr Jochen Schweitzer of UTS Business School. "But we don't always tap into the 'open source' information that's out there."
Mr O'Brien welcomed the collaborative, consultative process, saying: "The more you dig the more is revealed and the better it makes your final design."
MM specialises in design thinking and design for manufacture and focuses on high-value, fast manufacturing driven by technology, software and processes.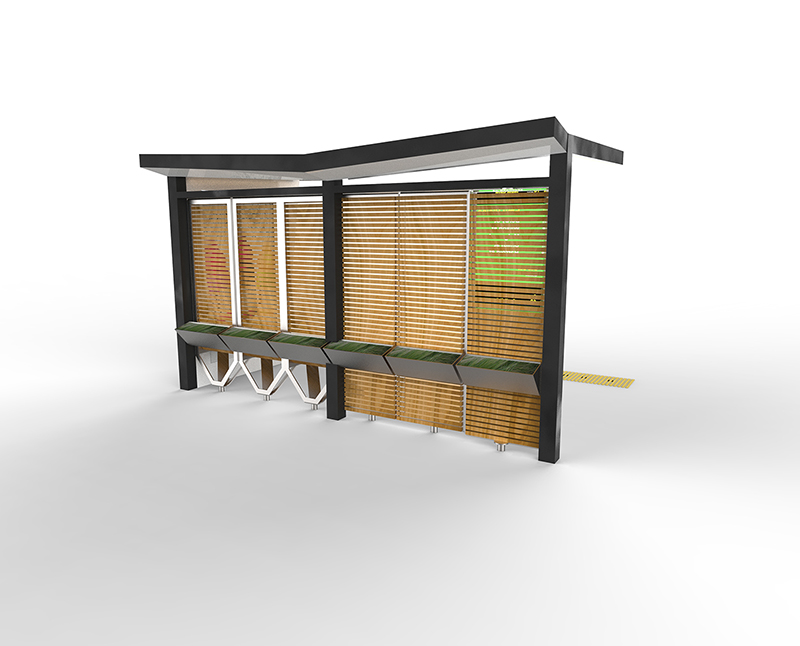 The CAPS competition attracted 27 teams, with 90 participants, including two high school teams, one of which made it onto the the short list for final judging. The judging panel was led by Ms McKeown and included representatives from the councils, the Greater Sydney Commission, Samsung, Stockland and Macquarie University.
The competition is part of a wider collaboration on transport infrastructure involving design innovation experts from UTS Business School, U.lab and ISF at UTS, the state government's Adapt NSW and the four local councils.
The project is supported through the NSW Building Resilience to Climate Change program, funded by the Office of Environment and Heritage and NSW Environmental Trust, and supported through Local Government NSW.