MAISON&OBJET January 2017 again showcased some amazing and beautiful products. Two halls were given over to products for designers and architects, while the remaining six showcased accessories for the home and homeware retailers.
Let's not talk about trends, but there were certain colours, shapes and textures that could be found as a loose continuum throughout, for example, the colour blue (a theme of this year's exposition), heavily textured rugs, quilted velvets, fringing and detailing on sofas, large, and I mean large, modular sofas, chandeliers with a multiplicity of arms, whether contemporary or traditional design and the elements of metal, brass, silver, gold and rose gold, which are still very strong.
There were many fine products that caught the eye and would have been a worthy inclusion in this feature; however, those selected were chosen because they are different, interesting, made a splash at the fair or are just plain fabulous.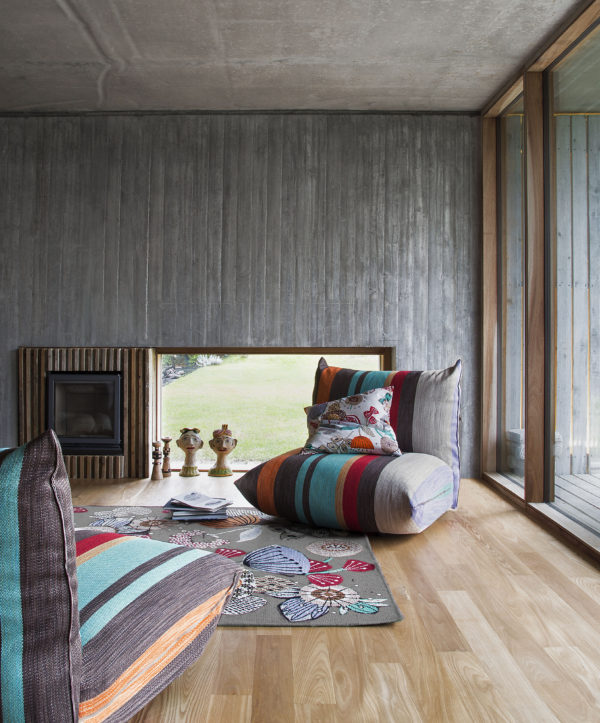 01 MISSONI HOME
Missoni Home again presented colour at its best with a plethora of new ranges. Among the new offerings were fabrics that included smudged blues and pinks and lots of metallic thread; however, one favourite was the Nordic Fantasy range and in particular Tallahassee – large stripes of blue, brown and cranberry that sat perfectly on comfortable, oversized, modular armchairs (Top4). www.missoni.com/au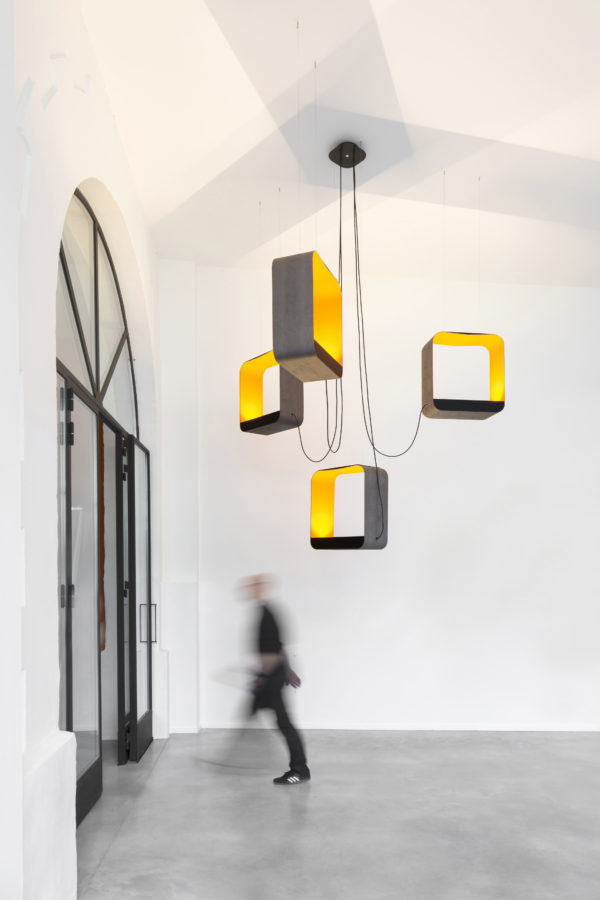 02 DESIGNHEURE
The standout light from Designheure, Chandelier 4 Large Square Eau de lumière pendant, was heroic in its proportions. Looming high above the stand, the four geometric shapes from the Eau de lumière collection designed by Davide Oppizzi certainly made a statement in grey and orange finished in tinted grey oak (and also available in Carrara marble). www.designheure.com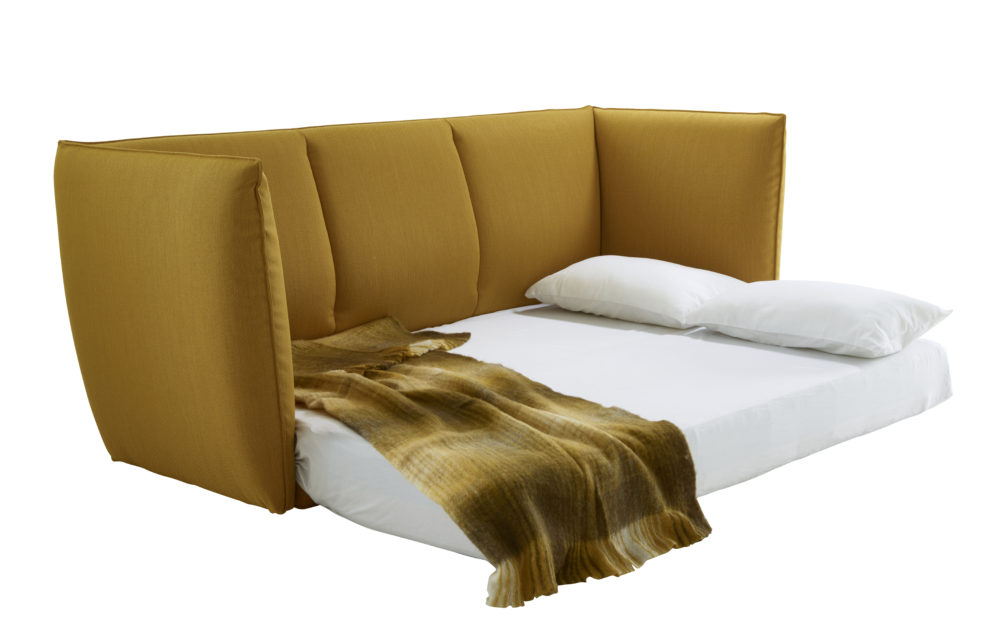 03 LIGNE ROSET
Ligne Roset always presents a large and comprehensive display at M&O and this January was no exception. Last year Nick Rennie's Softly sofa was launched and this year the sofa bed version was on display. Not your average pullout bed with a mechanism, but rather a futon-like mattress that folded out double width. Those who rest in this extremely comfortable bed will also sleep head
to arm, not head to back, so the unit is space sensitive. And the sofa looks magnificent in yellow. www.ligne-roset.com
04 GLAS ITALIA
Glas Italia featured the Lady Hio table collection designed by Philippe Starck with S. Schito. A glass table made with Extralight glass 15 millimetres or laminated eight by eight millimetres in three transparent colours: yellow cedar, warm grey or rose-coloured orange. The legs are the detail here and are blown and moulded from borosilicate glass and the feet are finished in brushed, anodised aluminium in metallic colours to suit. One of the best and most practical things about this table is that the legs can be dismantled as they screw into the top. In the flesh it's divine. www.glasitalia.com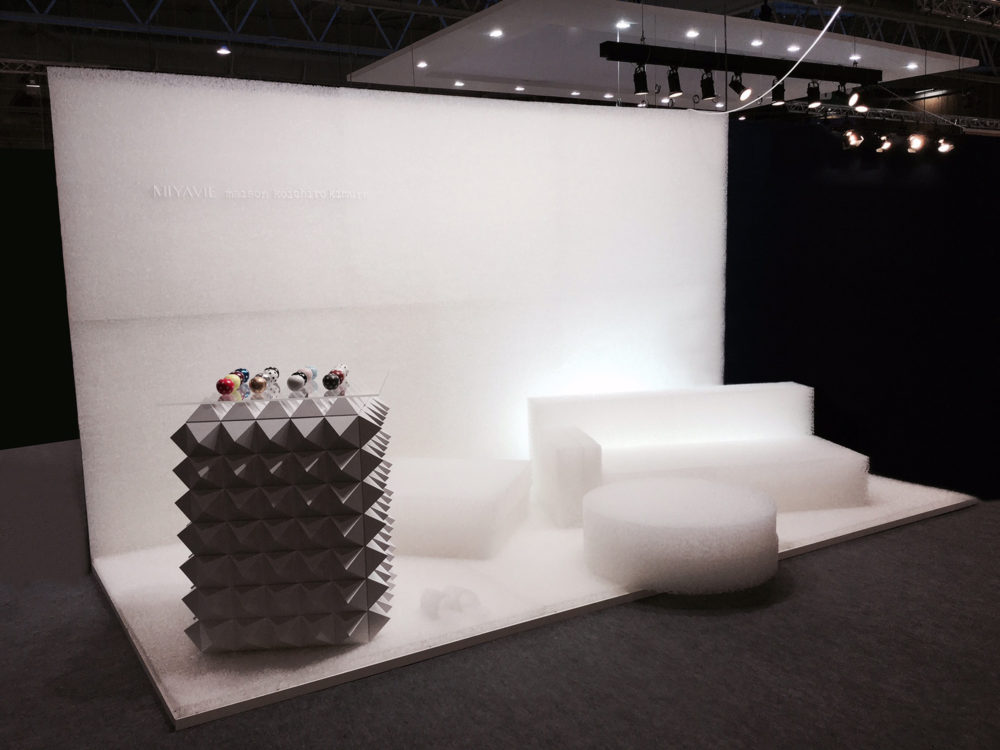 05 MAISON KOICHIRO KIMURA
Koichiro Kimura comes from a family with a 400-year history of producing traditional Japanese housewares and this year he presented his exhibition Miyavie (Nature x Polyethylene) at M&O. Pushing the boundaries, he presented all manner of furniture and accessories made from thin filaments of polyethylene resin, intricately woven and melt-processed together with airspace separating the fibres.
White was the colour of the day and the crowds just loved it. Perhaps it's not for every interior project, but the ethereal nature of the products certainly made an impact.
www.koichiro-kimura.com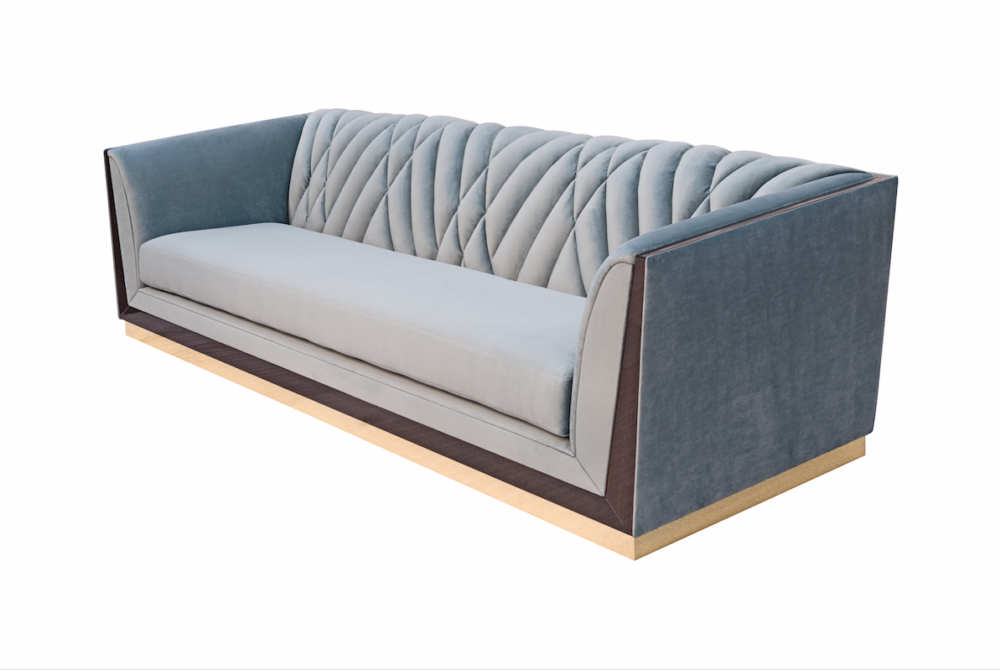 06 FRATO
Frato's display featured many of its luxurious furniture products from tallboys to consoles, tables and armchairs, but it was the Cambridge sofa in blue velvet that raised the bar in the opulence stakes. The sofa is classic yet contemporary with straight fully upholstered arms, polished brass and wood veneer strip detail, and the quilted back adds a touch of sophistication.
www.frato-interiors.com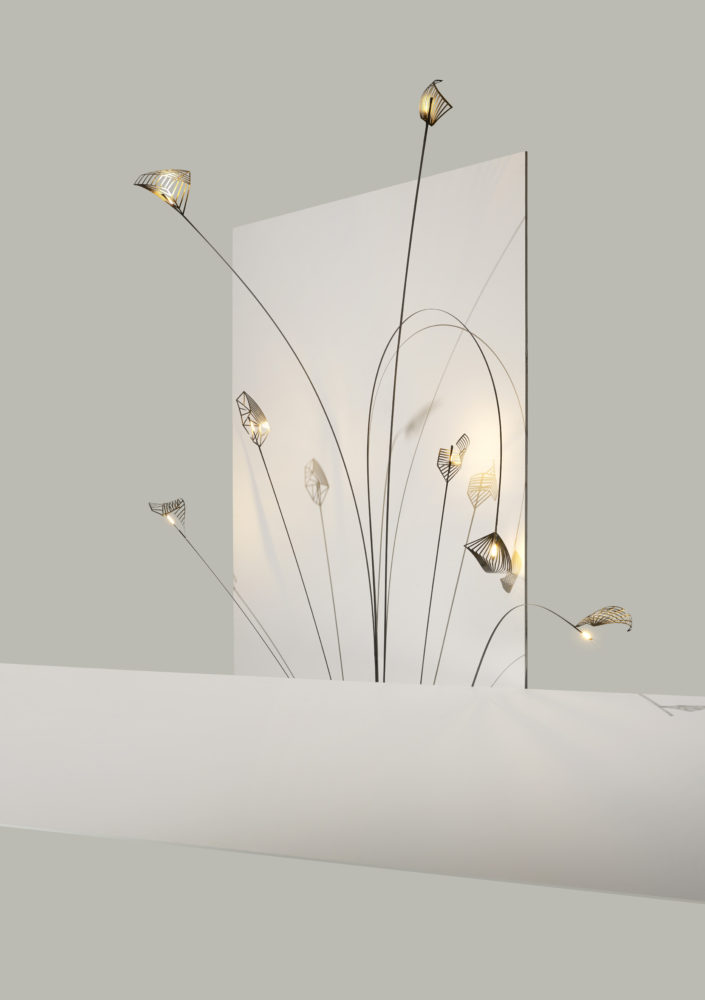 07 THOMAS EYCK
Netherlands-based Thomas Eyck showcased another Dutch studio, Label/ Breed, and the 2.32 Fibre Placement lamp designed by Marleen Kaptein and NLR. The 2.32 is fine and delicate, even whimsical. As a singular piece, it is barely detectable, but presented as a group, the lights are stunning, almost like a bunch of very tall flowers. The light comes in a range of different shaped heads and is a thing of beauty. www.thomaseyck.com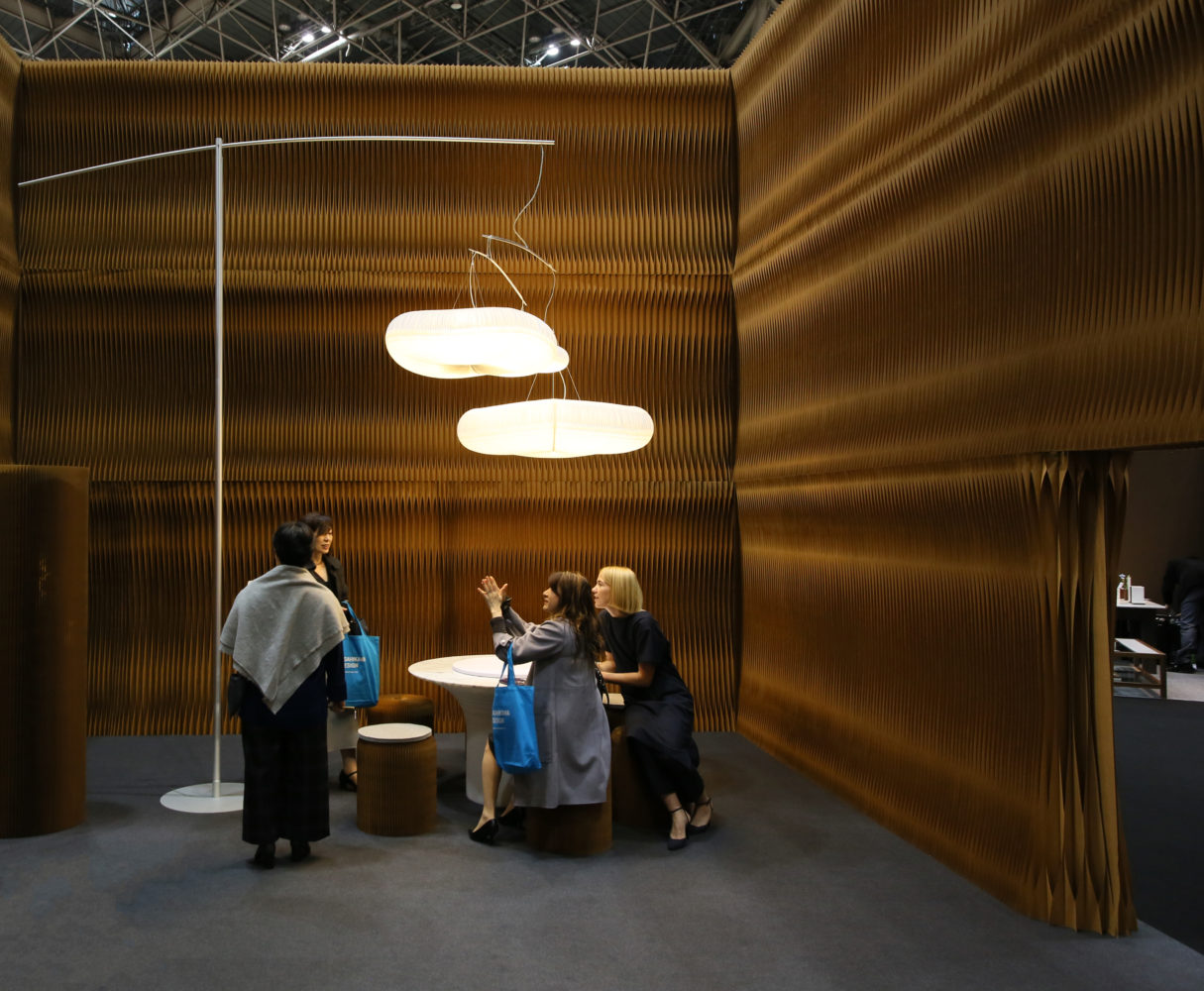 08 molo
molo, a Canada-based product design company, does much to promote the beauty of humble brown paper and sustainability concurrently. The variety of products on offer is comprehensive – all made from the ubiquitous material – and includes wall coverings, acoustic dividers, chairs, tables, stools and the new cloud mast pendant lighting, which is supported from the floor and counterbalanced with hanging weights. The products are innovative, unusual, versatile and available in white, black, indigo and, of course, brown. Custom colours are also available. www.molodesign.com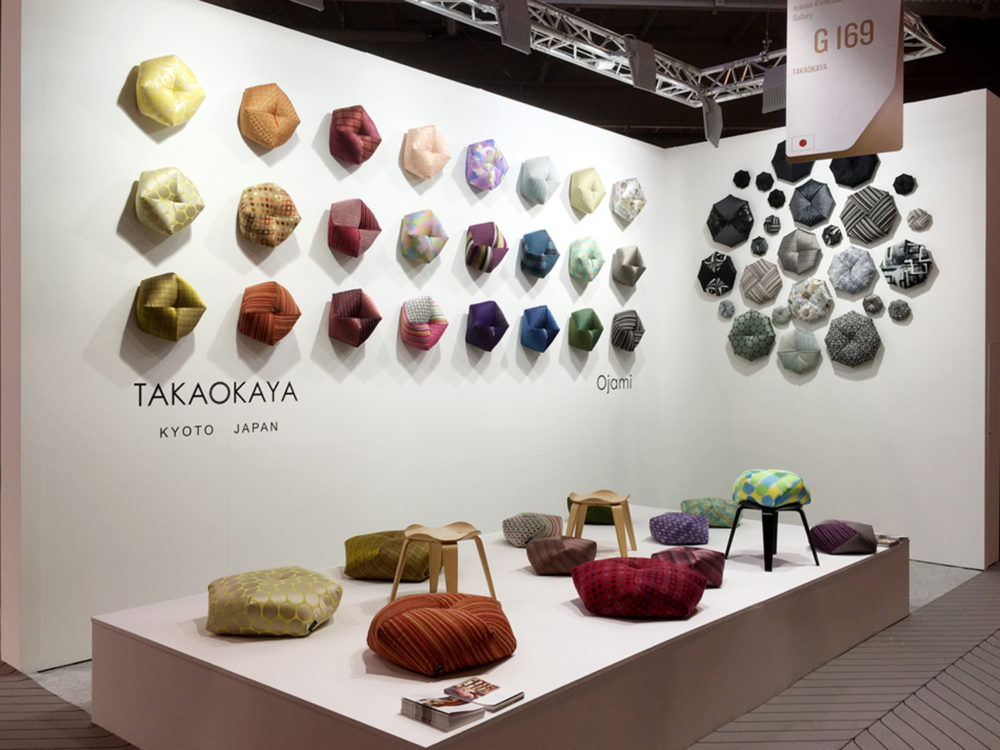 09 TAKAOKAYA
Takaokaya is a Kyoto-based company that specialises in handmade zabuton cushions and futons, and now the third generation of this family-owned business is extending their offering. The beautiful pentagon-shaped cushions or Ojami caught everyone's eye. Covered in contemporary fabrics of muted blues, pinks and lemon with touches of metallic thread, they still retain a Japanese sensibility. Six sizes are available and the detailing is precise and perfect.
www.takaoka-kyoto.jp/en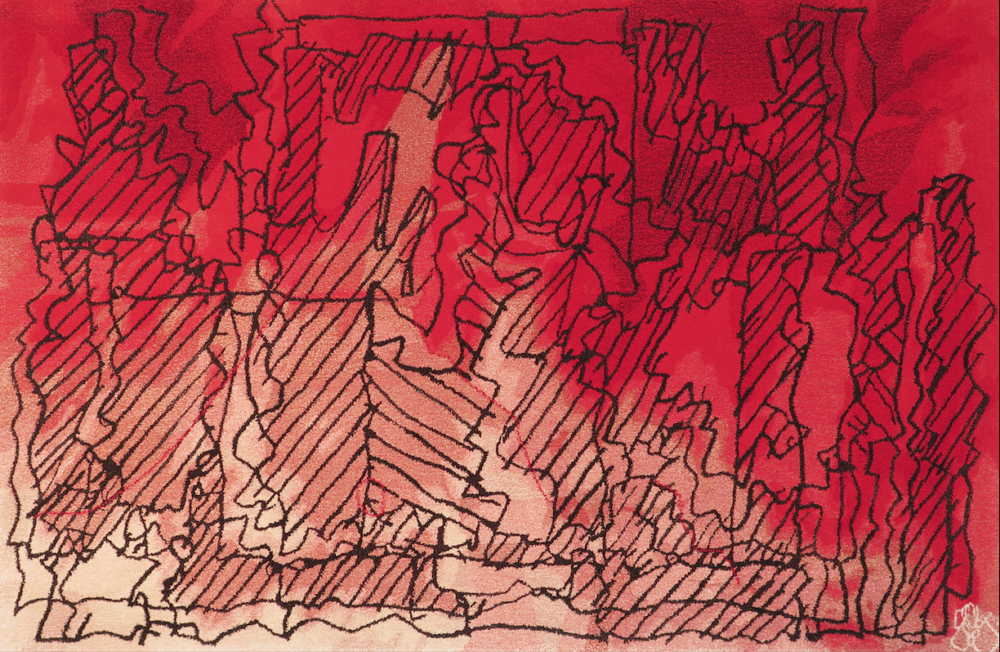 10 FERREIRA DE SÁ RUGS
Based in Portugal, Ferreira de Sá is one of Europe's oldest producers of hand-made rugs. It offers a range that showcases three different processes: hand-tufting, hand-knotting (Beiriz stitch) or hand-weaving. On show was a range of rugs designed by Frank Gehry that fired the imagination and drew the crowds. www.ferreiradesa.pt
11 KONSTANTIN SLAWINSKI
Based in Germany, Konstantin Slawinski is a 100-year-old family company that has made the move from utilitarian products such as boilers to furniture and accessories for the home. On display were a variety of barbecues, which have a Teppanyaki application.
One unusual model was Barrow, a wheelbarrow that doubled as a barbecue. This may sound kitsch, but think about it… practical, movable and so very much a paring of Australian icons… www.konstantinslawinski.com
12 MOSER
To celebrate the 160th anniversary of Czechoslovakian glass manufacturer Moser, a large chandelier was commissioned in amber glass. The size of this chandelier was beyond imagination and dominated the large Moser stand. The illustrious glass company had much to celebrate with a range of new products that covered every genre to complement an already vast array of ranges available worldwide. www.moser-glass.com/en
This article originally appeared in inside 95 – available digitally through Zinio.