Artedomus has launched Artesserae, a new range of mosaic tiles made in Elba stone, designed and curated by leading Melbourne-based product designer, Thomas Coward.
The new range is a first for Artedomus, being exclusively design and developed by the Australian importer. Artesserae is available in eight different shapes crafted from extraordinary Elba stone, one of the most sought after stones in the Artedomus range. Coveted by leading architects and designers for its cool grey tones with soft brown markings, Elba is a fine, hard Dolomite found in south-east Europe and was introduced into Australia by Artedomus more than ten years ago and is still available only through Artedomus.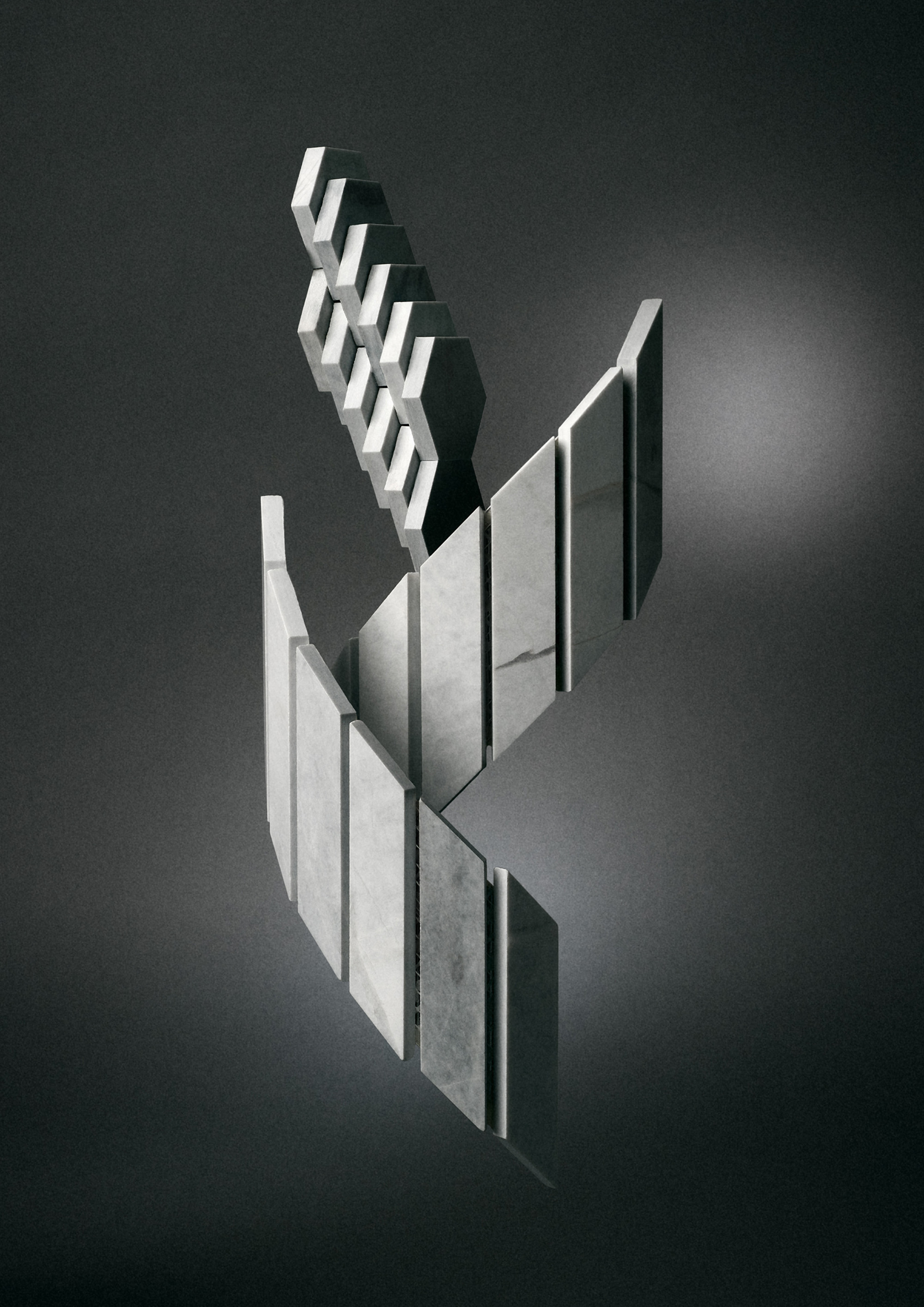 This unique stone offers a subtle, sophisticated colour palette with low porosity, making it a beautiful natural product that is hardwearing, long lasting, naturally resilient and distinctly easy to live with. Elba is ideal for kitchen and bathroom splashbacks, walls and floors.
As an addition to the unique Artedomus stone and tile collection, the Artesserae Elba range offers the opportunity to apply this remarkable stone to interiors requiring a creative point of interest or detail, or where the use of slabs isn't practical. Stone mosaics also offer a cost effective architectural surface solution with the luxurious finish of natural stone.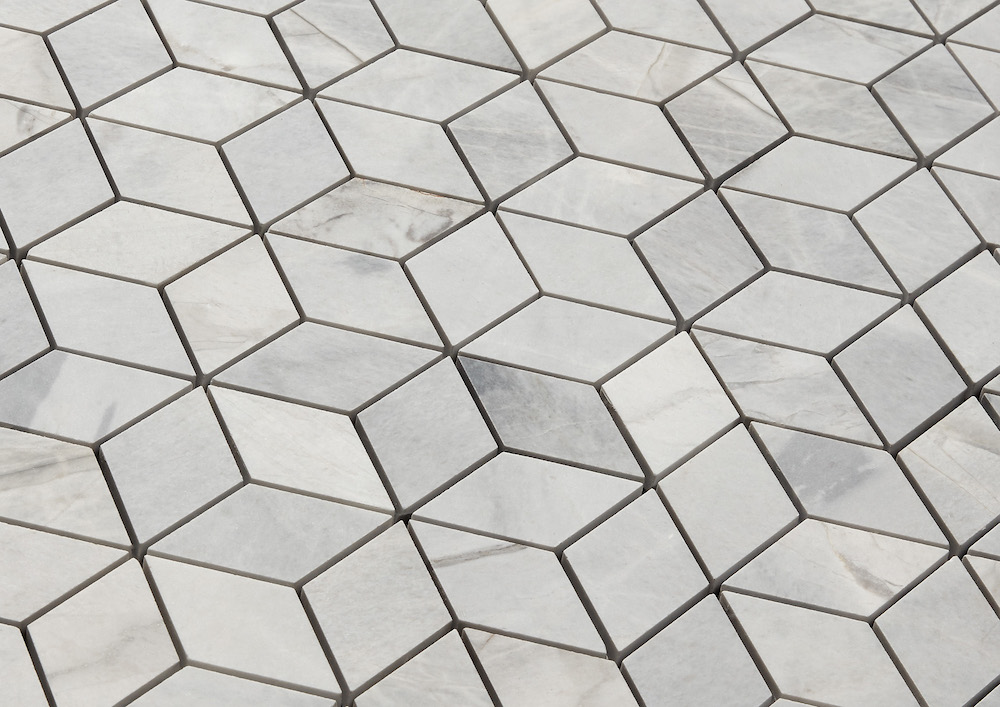 "We explored a mixture of classic typographies while introducing several contemporary geometric shapes," says designer Thomas Coward. "This collection spans several aesthetics and is another versatile way to use Artedomus Elba."
The Artesserae range is available in the following patterns – brick, chevron, diamond, herringbone, honeycomb, cube, square and waves.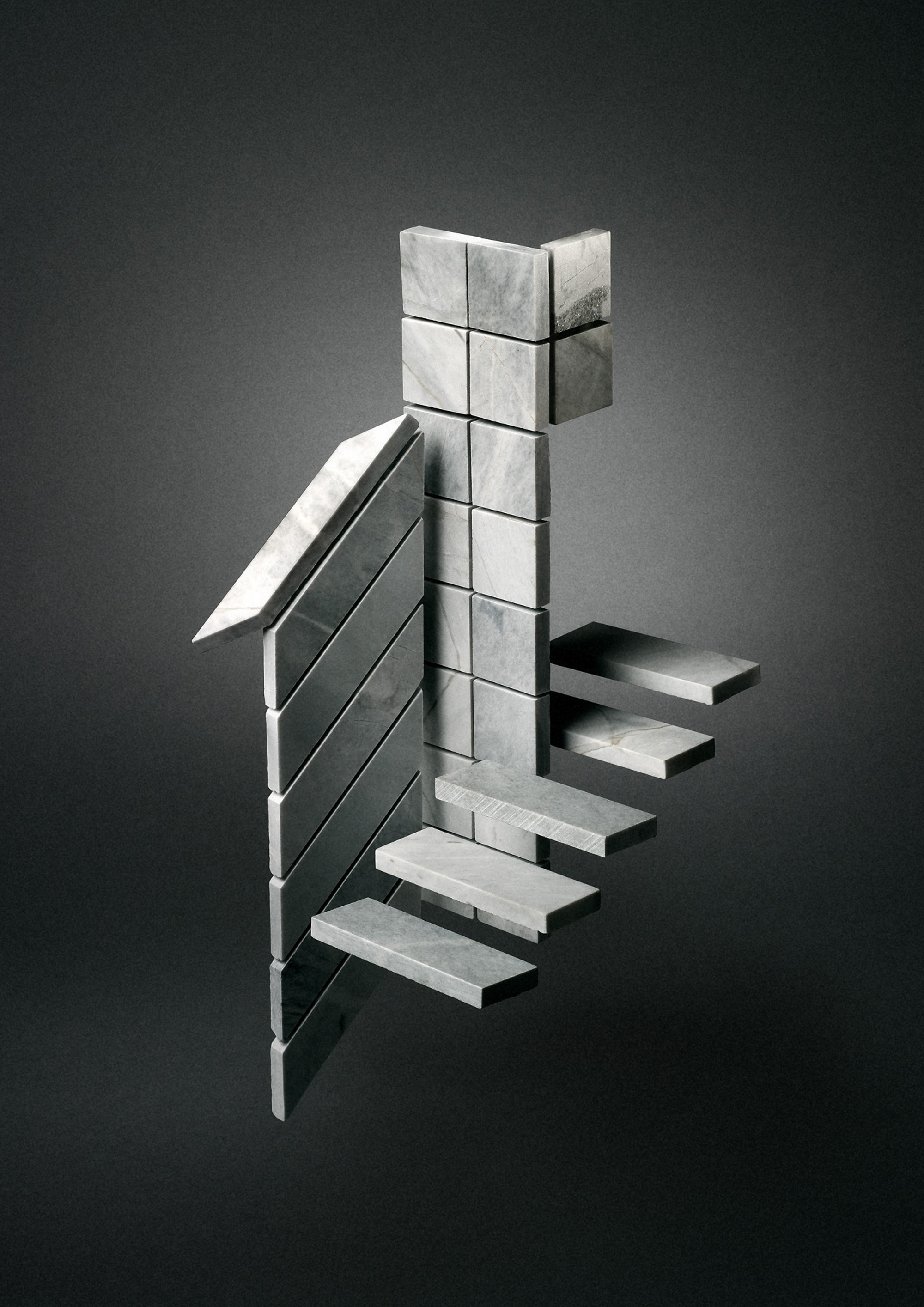 To capture the versatility of the new Artedomus range, Coward worked with art director and set designer Marsha Golemac and photographer Haydn Cattach. Inspired by Escher's pencil works and their joint appreciation for brutalist architecture, Golemac and Cattach created these sculptural-like portraits, outlining each shape's potential for unlimited creativity.
The Artesserae range is exclusive to Artedomus. Herringbone, Diamond and Square shapes are currently in stock, with all other shapes available by order. All shapes are currently available in a honed finish with other finishes, including mixed finish, to follow. A custom design option is also on offer.