A bold and award-winning product innovation is one of the standout elements of the newly redeveloped Pacific Fair Shopping Centre on the Gold Coast.
The striking feature runs the entire length of the shopping centre's 6500-space car park and is believed to be the biggest kinetic mesh façade in the southern hemisphere.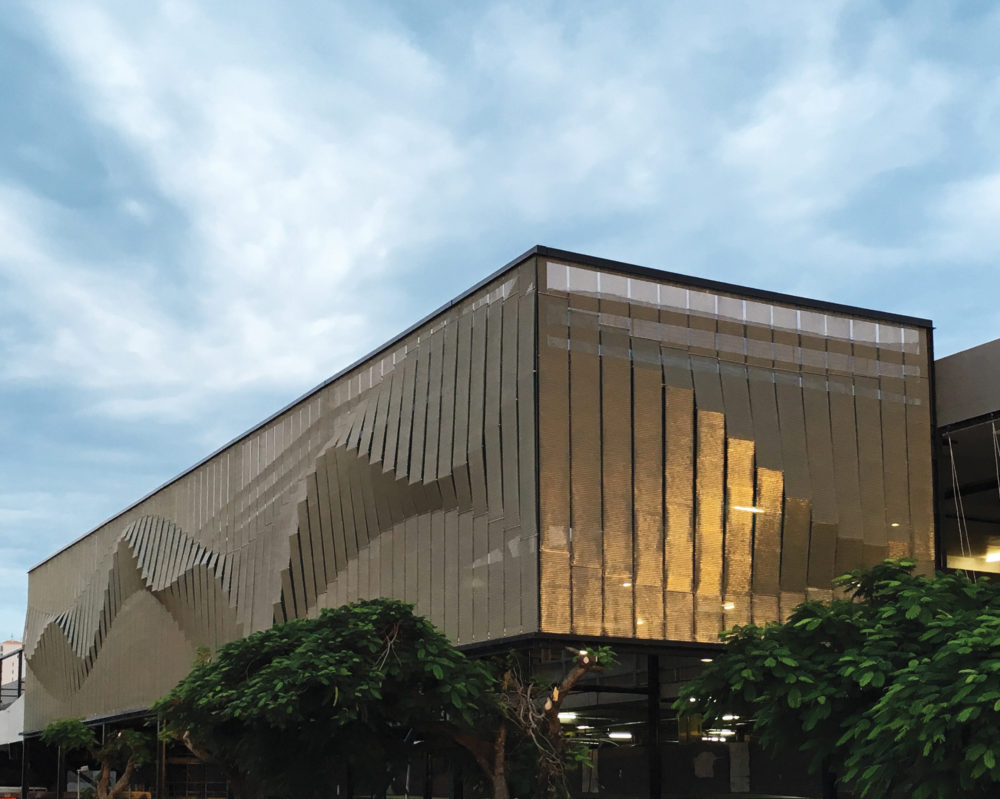 It's made from Kaynemaile architectural mesh and comprises 10 million 28-millimetre polycarbonate rings, each strong enough to hold a person's weight. There are actually two products making up the façade – the kinetic custom-engineered three-dimensional mesh and the Kaynemaile-Armour architectural mesh panels.
But it's the mesh's genesis that really captures the imagination. Kayne Horsham, the founder of the company, was previously an artistic director for the world-famous Weta Workshop, based in Wellington, New Zealand. Creating ground-breaking special effects from the late 1980s onward, Weta is perhaps best known for its long-standing collaboration with filmmaker Peter Jackson, most notably on The Lord of the Rings trilogy.
While working for Weta, Horsham produced chain mail for Aragorn (played by Viggo Mortensen) and other LOTR characters, and using that experience has now managed to address a chain mail weakness – the join where the rings connect – that has plagued the product for thousands of years.
The key is a seamless injection-moulded polycarbonate mesh that has no join and is light, durable and strong. "Two thousand years ago, chainmail saved knights from injury. Now we've turned it into a high-tech armour for buildings," says Horsham.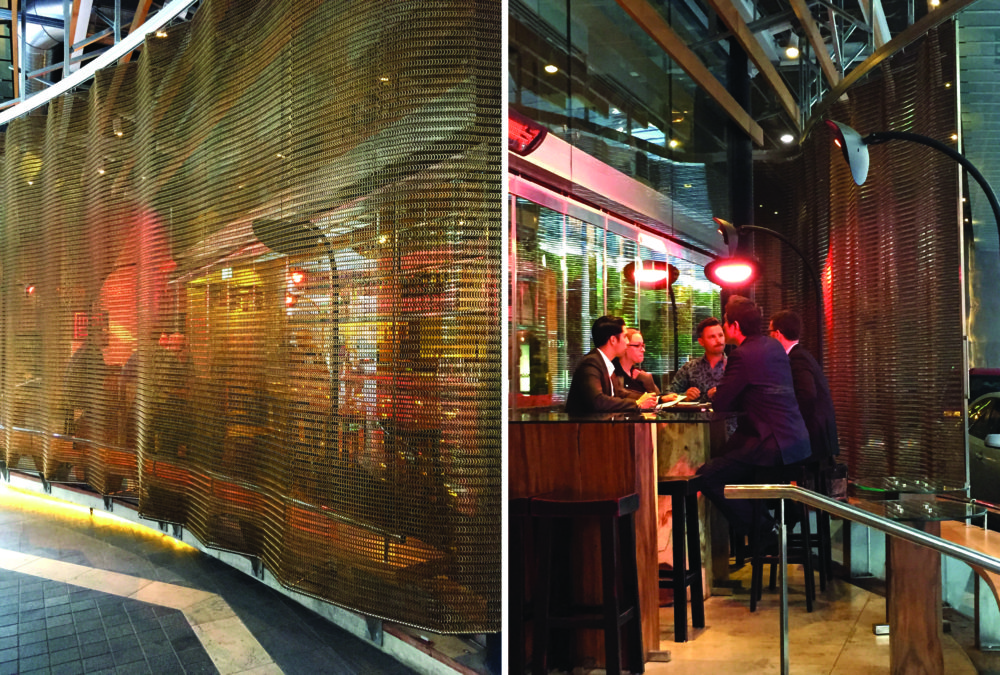 Inside and out
While Kaynemaile-Armour is protecting the outside of buildings, its creator hasn't neglected the interiors.
Spacemaile is the name given to a range of flexible interior screens, designed to create privacy and breakout zones, retractable room dividers and fall protection screens, that don't block all the light from a space.
Available are hanging screens, tension screens, folding or movable screens and fixed-frame infill screens.
Qualities of Kaynemaile-Armour
– Non-corrosive unlimited sheet size lightweight,
– low wind loading,
– UV tolerant,
– diverse colour palette simple to install, and
– economic.
Qualities of Spacemaile screens
– Responsive to lighting effects,
– work in difficult locations (80 percent air flow permeability),
– lightweight,
– quick and simple to install,
– difficult and curved shapes are achievable, and
– economical.
Lead image: Pacific Fair carpark. Photo by Above Photography.
This article originally appeared in AR147 – available now through newsstands and digitally through Zinio.