Above image: Porcelain Bear founder Gregory Bonasera chats with Anne-Maree Sargeant
One of the great launches of designEx was undoubtedly the three beautiful new porcelain pendant lights from Porcelain Bear.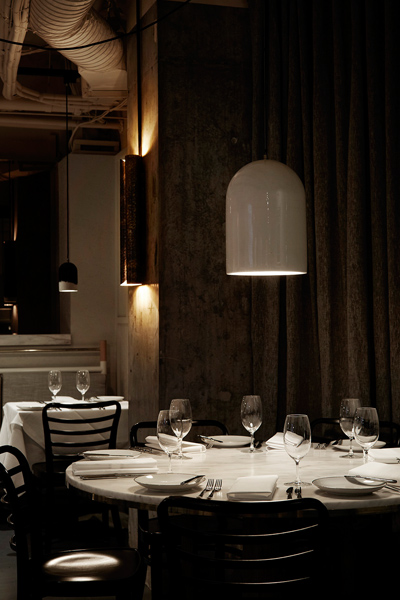 The Cloche pendant light, for example, was designed for intimate dining, where the soft glow encapsulates the diners in a gentle pool of light. Initially designed for a restaurant project, each lamp is unique in both colour and translucency through a dip glazing process. This is then made unique by differences achieved in the firing process where aspects such as where the lamp sits in the kiln will determine the finish of the glaze.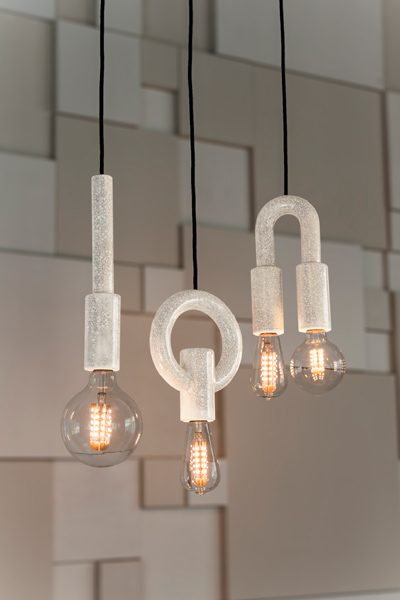 For something a little pop inspired, the I-O-N pendant lights offer a beautifully designed aesthetic that allows energy efficient LEDs to be used in retro glass bulbs. Moreover, this playful, geometric form has provision for two light bulbs.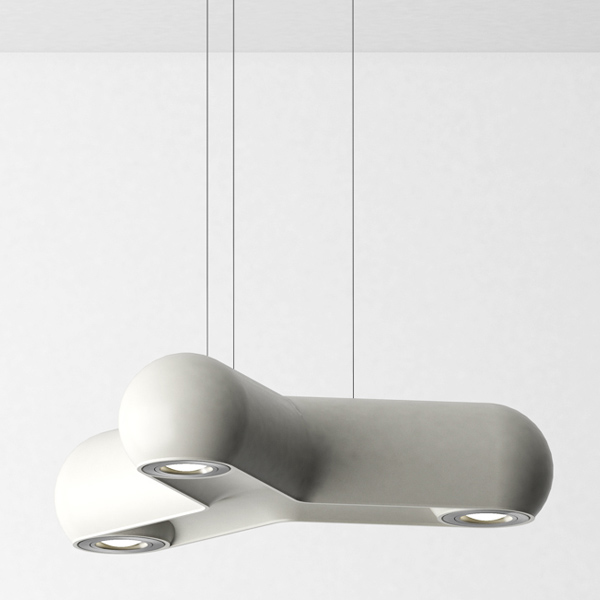 Third of the newly launched lights is Pablito, a substantial and beautifully considered pendant of triple-downlight that brings the light source to where you need it. Ideally suited to a work space or kitchen bench, the Pablito offers plentiful, energy efficient light. Suspended from its own ceiling rose (a porcelain miniature itself), by three fine stainless steel cables, the Pablito should be hung to bring the light down, close past your peripheral vision, so there is no glare in the eye when light floods the work surface.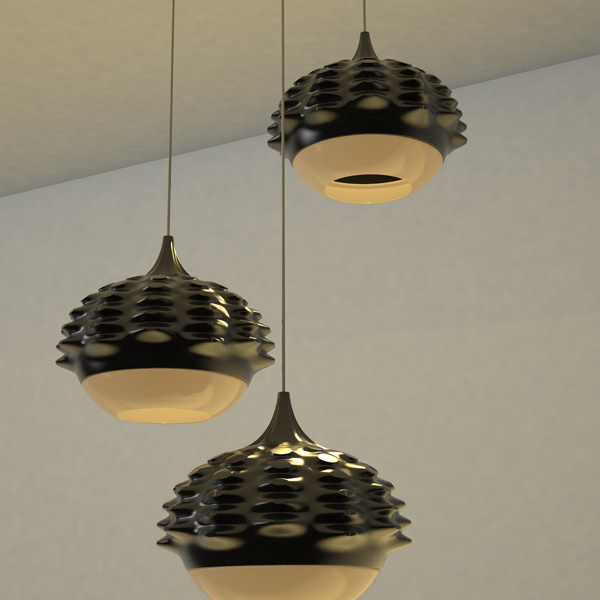 Events like designEX are also an excellent reminder of favourites. In particular, it was lovely to see the glorious Armadillo. This wonderful porcelain lamp of convex dimples casts a soft varied glow that works particularly well in intimate lighting zones.  Conversely,a single lamp in an otherwise darkened room is both sculpturally pleasing and a little more decadent than a typical night-light. On a more practical level, three over a dining table would be superb!