Images courtesy of A21 Studio.
The internationally renowned World Architecture Festival returns to Singapore this year from 4 to 6 November, announcing this week that it is accepting entries for its 2015 awards program.
Dubbed the 'Oscars of architecture', the awards, formally opened in London as the WAF, also announced its partnership with the London Festival of Architecture. As part of this month-long festival, the WAF will run an ancillary program from 24 to 27 June in London as a prelude to the awards in Singapore.
"We are exceptionally excited to announce that we are bringing WAF to London for the first time," says WAF program director Paul Finch. "This is a new chapter for WAF and it is the first in a series of exciting global initiatives that are currently in development to significantly raise the profile of the global architectural communities it serves."
The 2014 event featured the World Building of the Year award, given to A21 studio for its design of The Chapel community space in the outskirts of Ho Chi Minh City, Vietnam.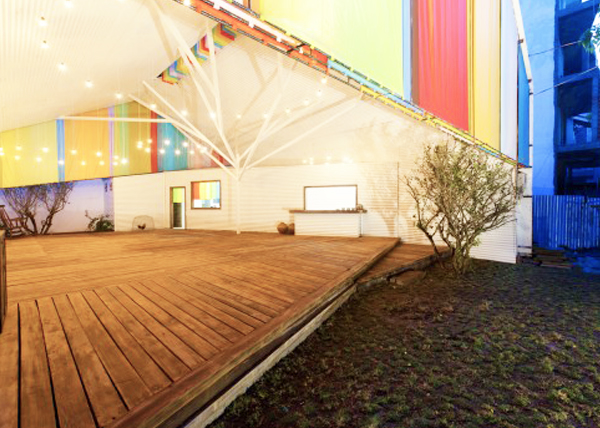 A response to an estate crisis in the area, The Chapel acts as a malleable blank canvas for community activities such as weddings or conferences. Its design prioritises simplistic building materials, with a singular tree of steel acting as a structural support system inside the building, while bridging the outside landscape with the building's interior.
"The judges felt this was a project that embraced history and modernity, and created a dialogue in the process," Paul Finch explains. "It has created maximum effect with minimum materials and has produced an unexpected change of pace in its urban context".
This year's WAF program in Singapore will feature three thematic conference streams, a gallery of WAF Awards entries and an exhibition of products and services, all to be held in the newly redesigned Suntec Convention & Exhibition Centre. You can enter the awards via the WAF Awards website here.