All images by Shannon McGrath.
Designed by Geyer, the Westpac Melbourne office is an agile human-centred space that provides employees with the freedom of choice to engage in a variety of different settings. Geyer has provided a space where movement is encouraged across and between floors and within ergonomic seating ranges provided by Zenith. A diversity of design languages based on tactility and warmth is woven throughout the environment.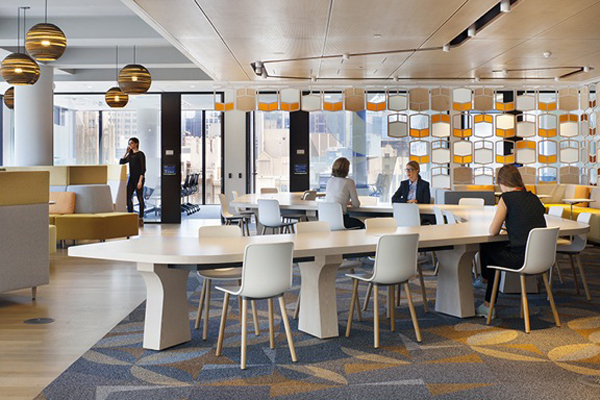 Its design reflects the company's ethos of helping people prosper and grow by encouraging effective and diverse communication between colleagues. Westpac's activity-based workplace strategy WorkSMART is translated into the office. The client wished to provide a space where the needs of employees were placed at the forefront and Geyer has endeavoured to achieve a people-centric workplace by integrating some of the client's strategies into its design. Geyer met with internal and external stakeholders to assess the requirements that accompany this particular style of working.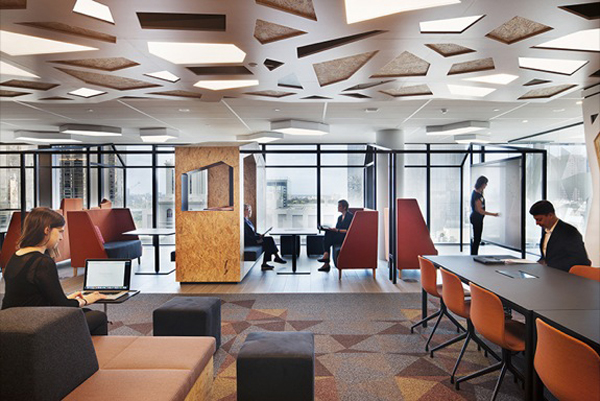 Employee wellbeing is of concern, with the design conducive to improving the quality of life of the employee. The space is broken up almost as a 'home', where its separate areas enable collaborative work and discussion, while others provide spaces for quiet contemplation and focus. The flexibility that the WorkSMART strategy provides is designed to encourage a seamless work/life balance, and Geyer's design takes this into account, blurring the lines between home and work by providing a home-like working environment. Interactions with fellow employees are seen to be as though interacting with neighbours. The use of Zenith's custom high back seating by Schamburg + Alvisse brings a contemporary modular functionality while defining different zones within the flexible open plan space.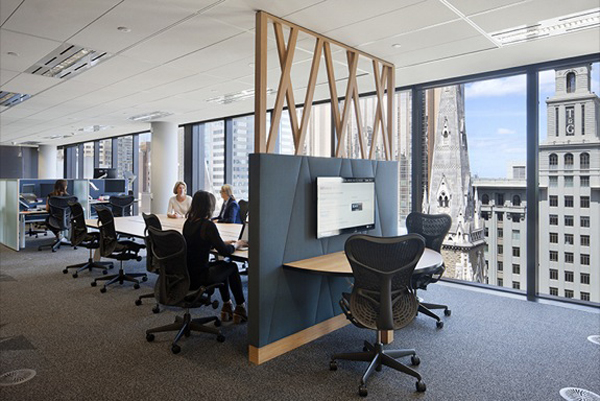 There is no formal designated seating for employees, rather team members have the flexibility to sit where they desire, encouraging collaboration and social interaction between different teams. Break-out meeting rooms and spaces for entertainment serve as community hubs within the workplace.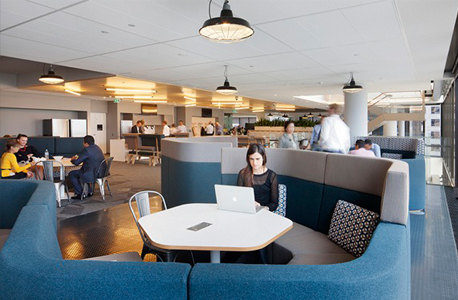 Geyer's design of Westpac Melbourne enables its users to feel less as though they are at work and more part of a welcoming and comfortable community, meeting the brief and taking a considered approach to encouraging the client's strategy.
Westpac Melbourne by Geyer has been shortlisted in IDEA 2015 within the Workplace Over 1000sqm category. For more information visit idea-awards.com.au.