Russian design firm GretaProject was tasked with creating a unique carwash space that resembled an object of art.
The carwash needed to have a 'wow' factor, but at the same time, GretaProject had to save the functionality of space and provide the proper work setting for the entire facility.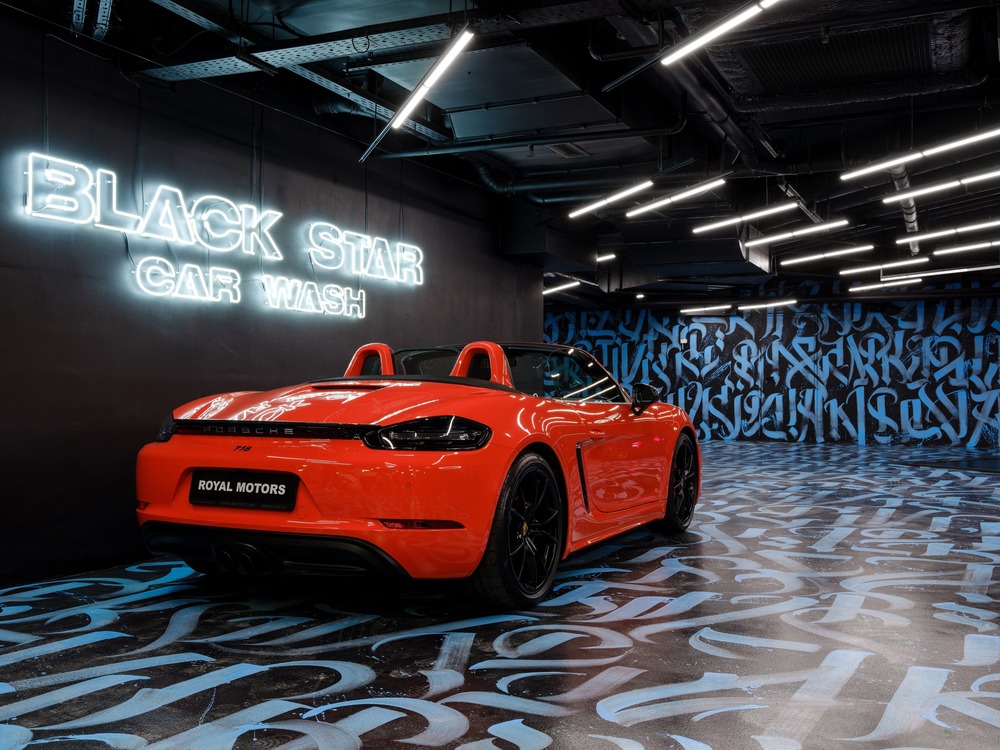 "The difficult thing about this project was in the facility location – it is an underground part of the building in the city center, that means facing the problem of low ceilings, plenty of communication and the absence of natural light," explains Margarita Denisova, architect at GretaProject. "Thus the intention was to expand the space visually and change its geometry."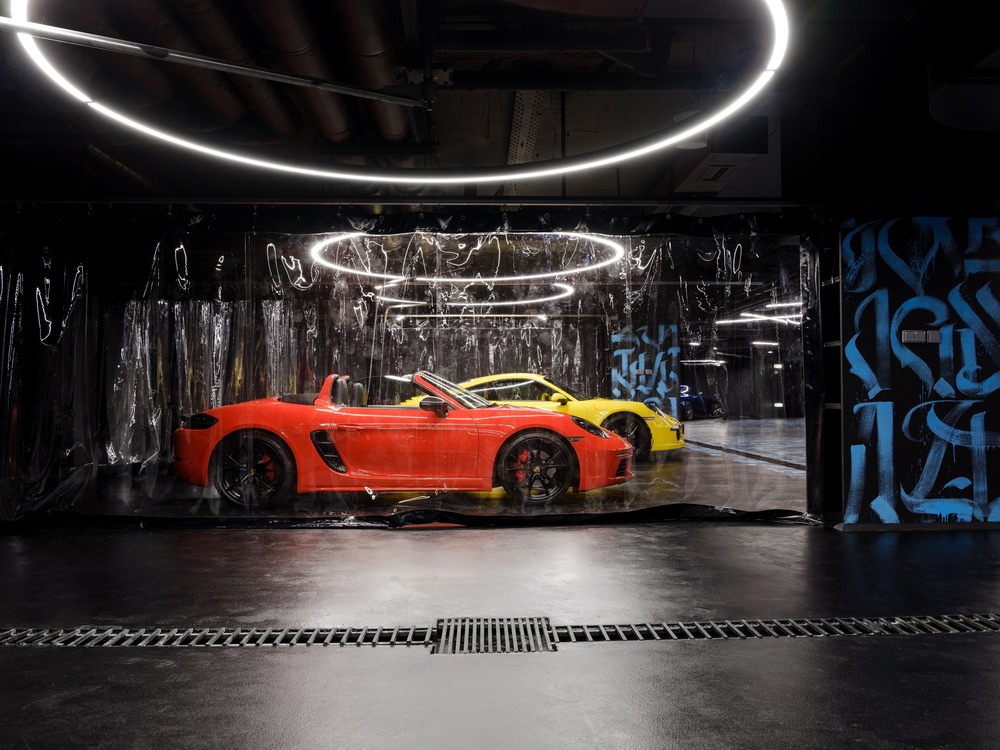 To do this, the design combines a dark graphite colour, bright calligraphy composition, and light installations.
Inspired by the Wynwood arts district in Miami, GretaProject created a special calligraphy pattern that consists of the client's name, Black Star, regularly repeated.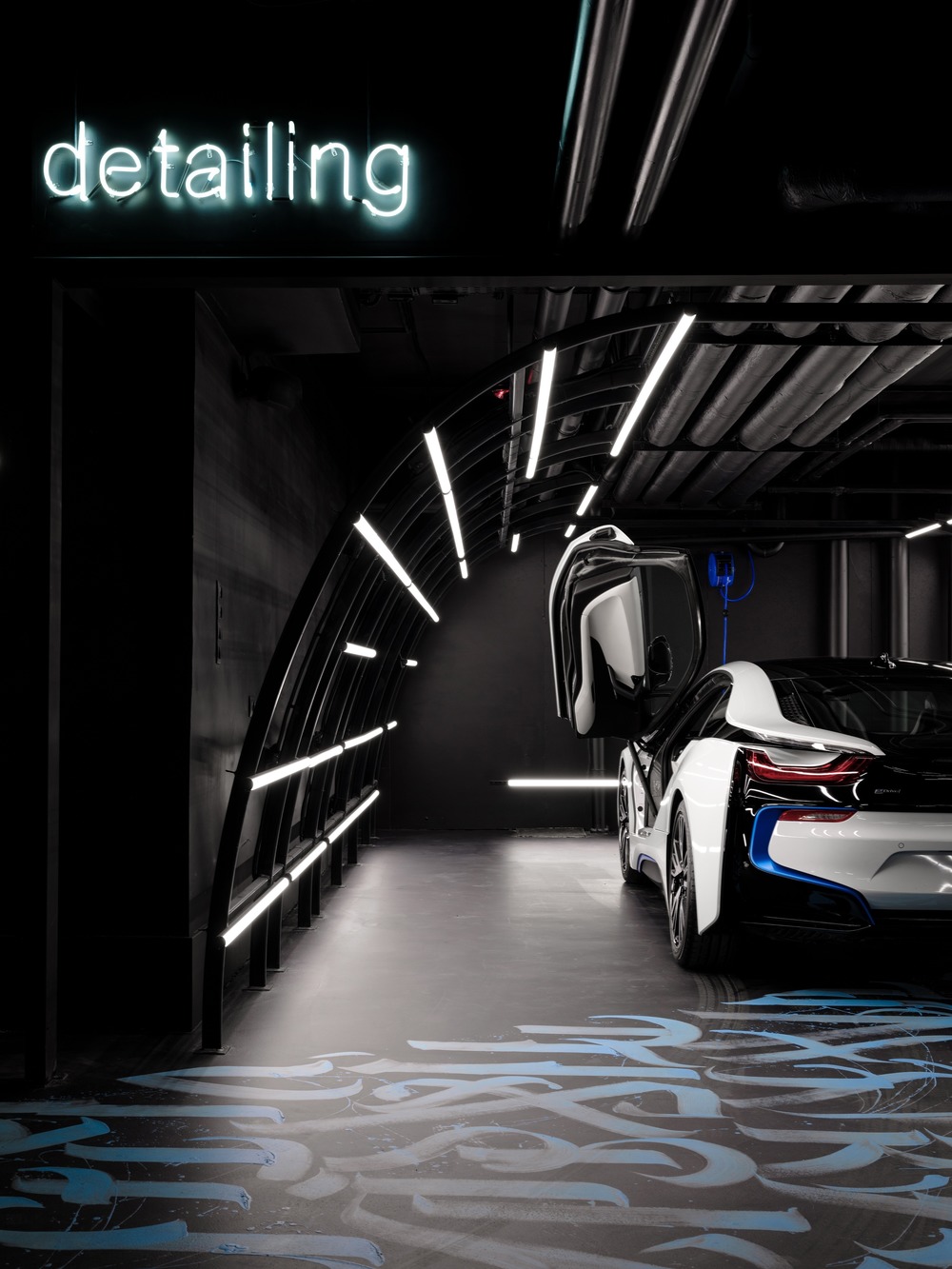 The company's logo is a black sun, which was used to create the lighting structure in the form of a ring in the washing boxes.
To make the interior "more energetic",  linear lamps are located at a 45-degree angle on both sides of the entrance and exit.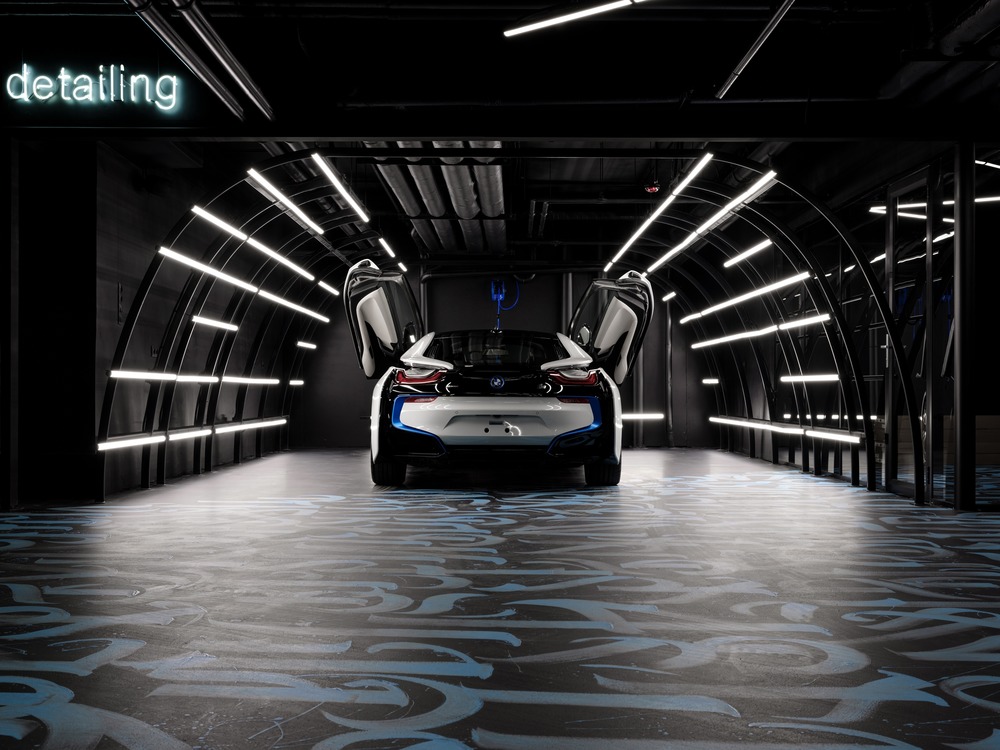 "It creates the visual movement of the visitor's sight and leads the visitor to the main part of the facility," says Denisova.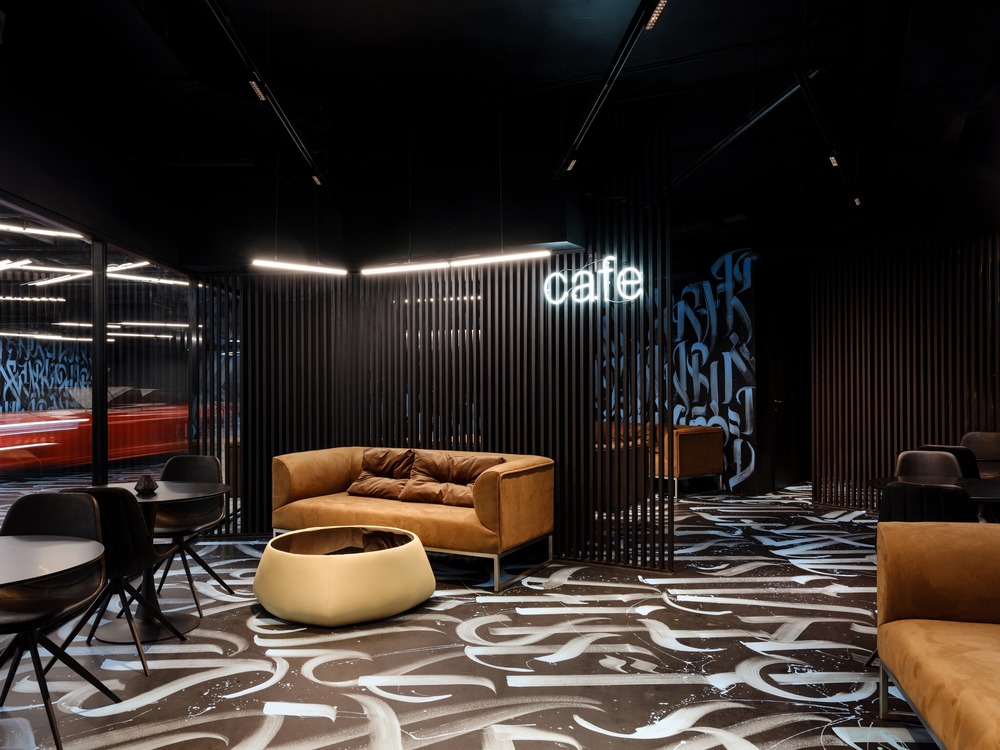 "The cafe interior's concept is a prolongation of simple space refraction by sophisticated geometry of the pattern applied to it," she adds.
"Thus, regular rectangular forms are perceived as complex geometry creating the visual effect and drawing visitors' attention."
Photography by Mikhail Loskutov