Vacation Cafe designed by Therefore embodies the relaxed, playful energy of the owners. 
Located in the Ernst and Young tower in Melbourne's CBD, the abstracted form, colour and pattern of Vacation is nostalgic and exudes vibrancy in an otherwise sedate CBD context. The eponymous flagship outlet for a new coffee roasting label, Vacation's young operators share a more relaxed approach to specialty coffee, and their brief called for the interior to clearly express this distinction.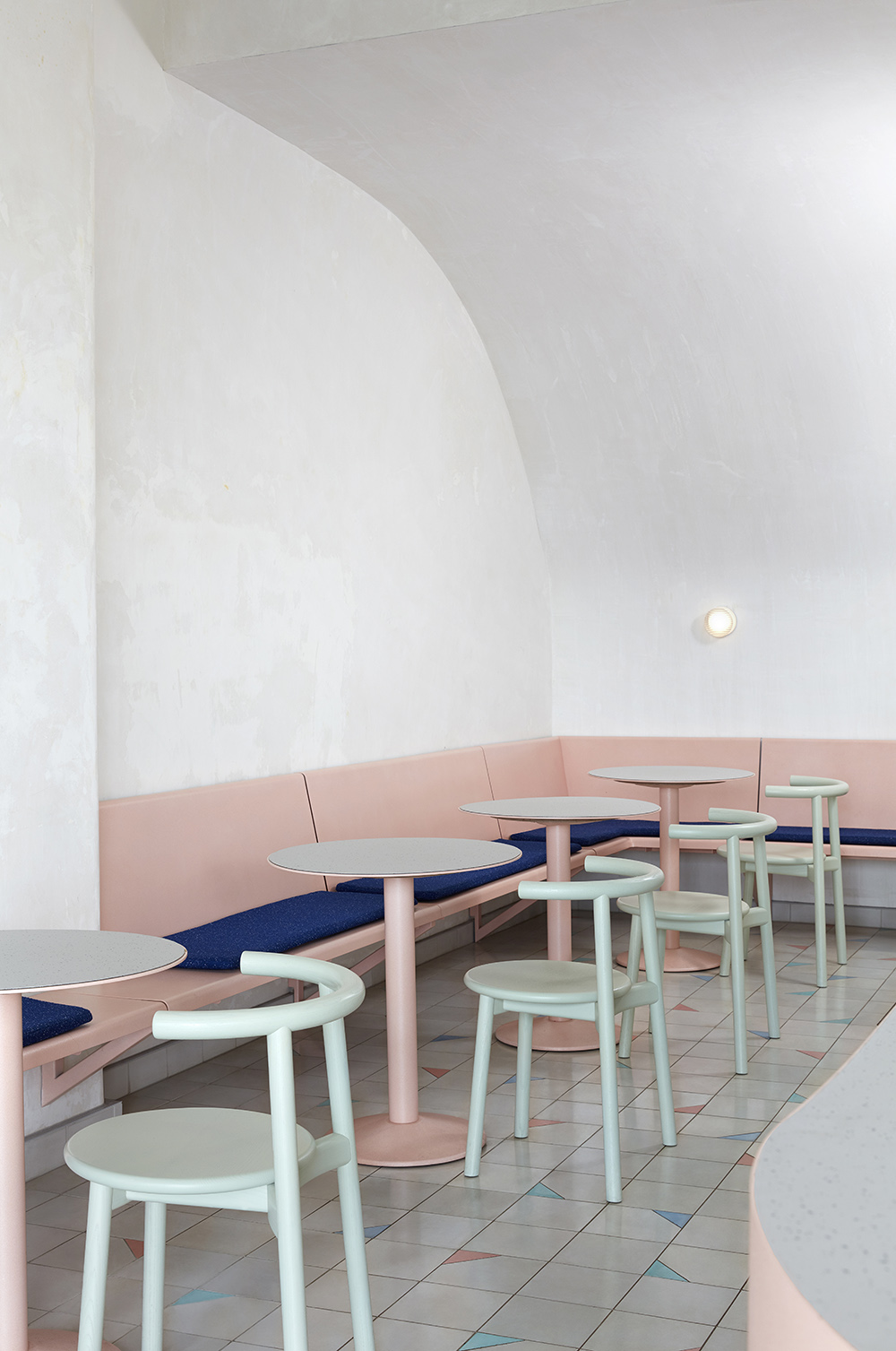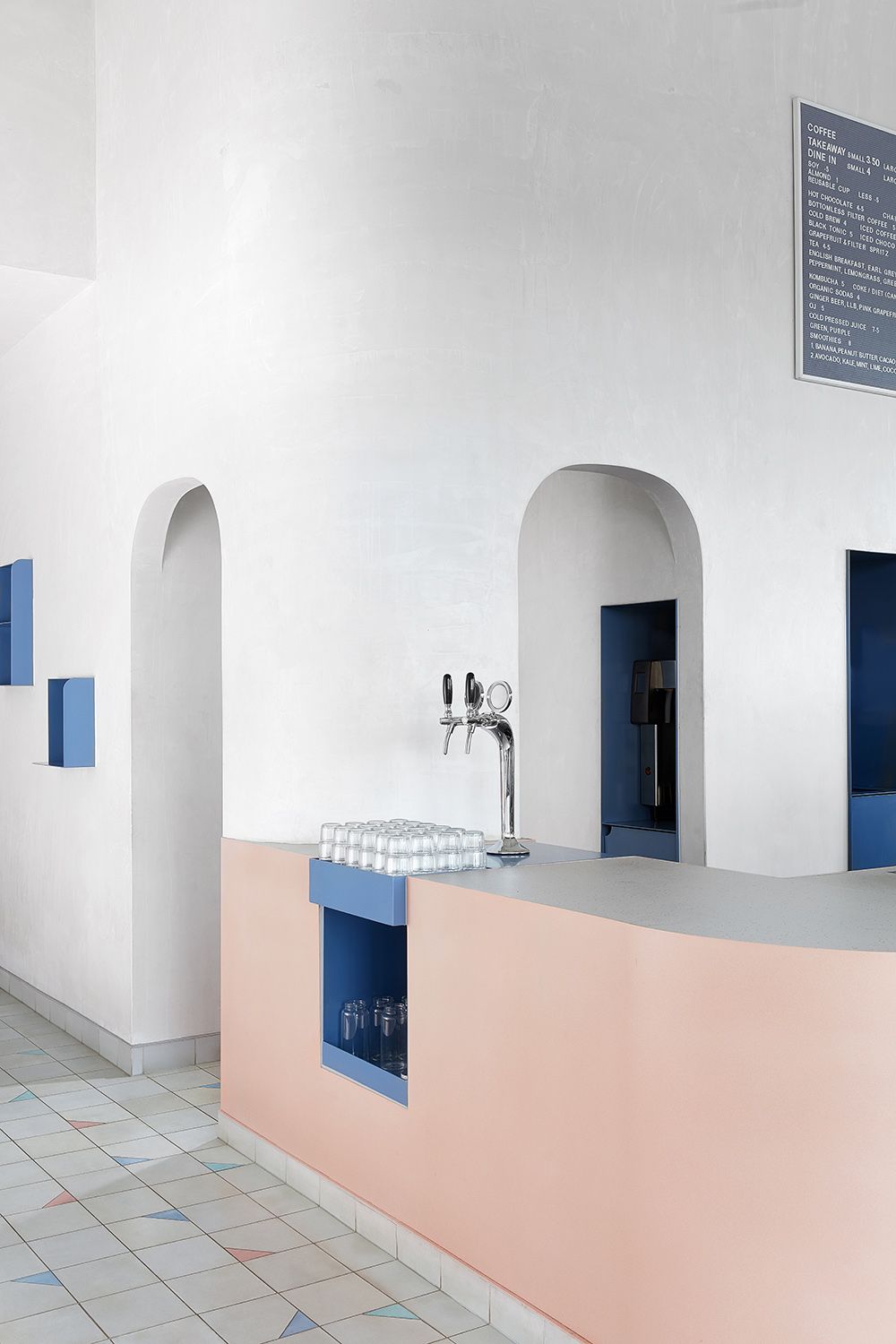 "Conceptually, Vacation was to be considered more like a lifestyle brand than a coffee company," explains Therefore founder Alex Lake. "Our response was to design a store which actively avoided obvious café tropes, and instead attempts to explore a more abstract, otherworldly design. The clients see their approach as novel, and the interior aims to reflect this notion of originality."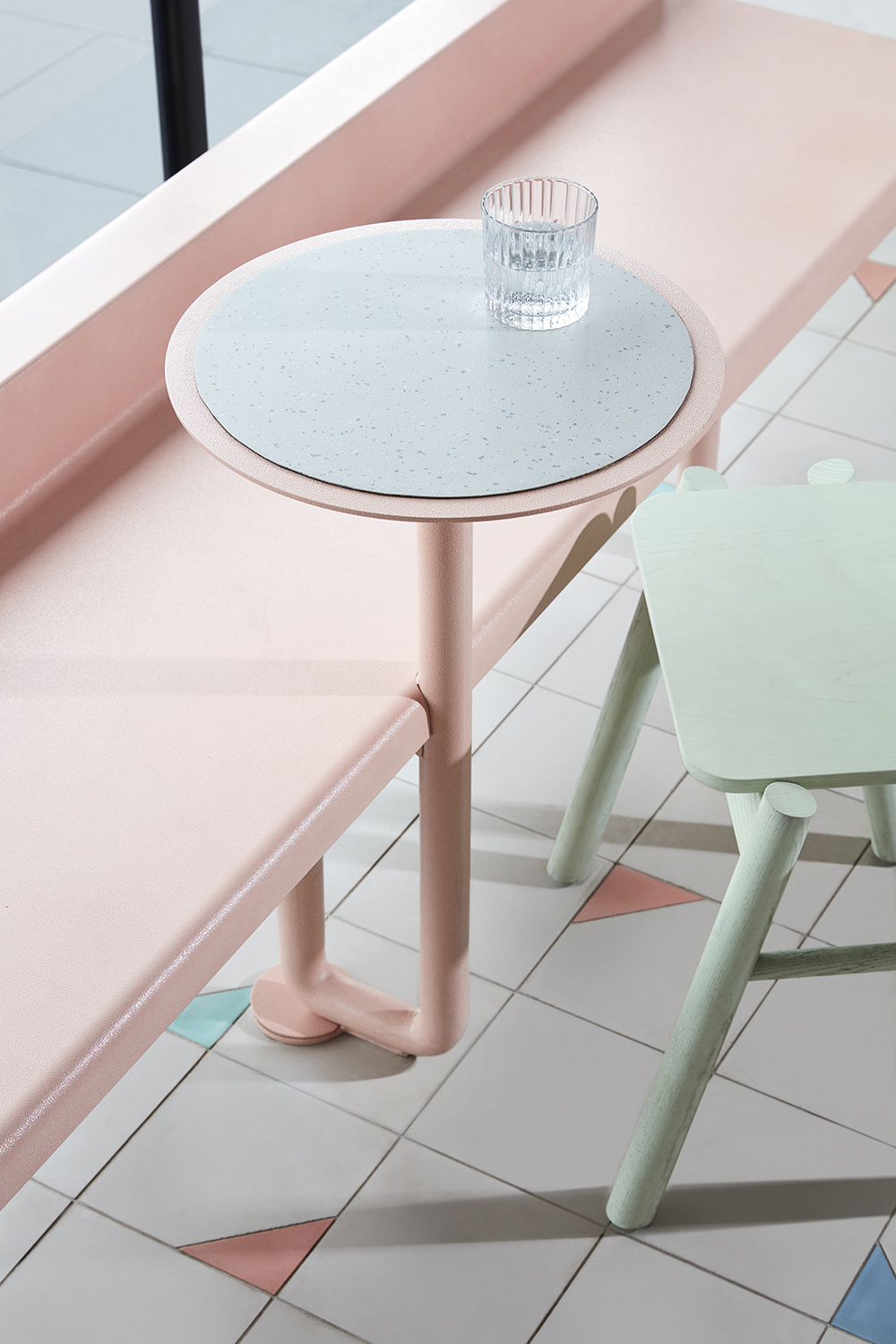 The tight corner site required a compact and functional plan with consideration for high demand periods. A linear, flowing, arrangement of service and circulation was enabled through the considered placement of opposing doors.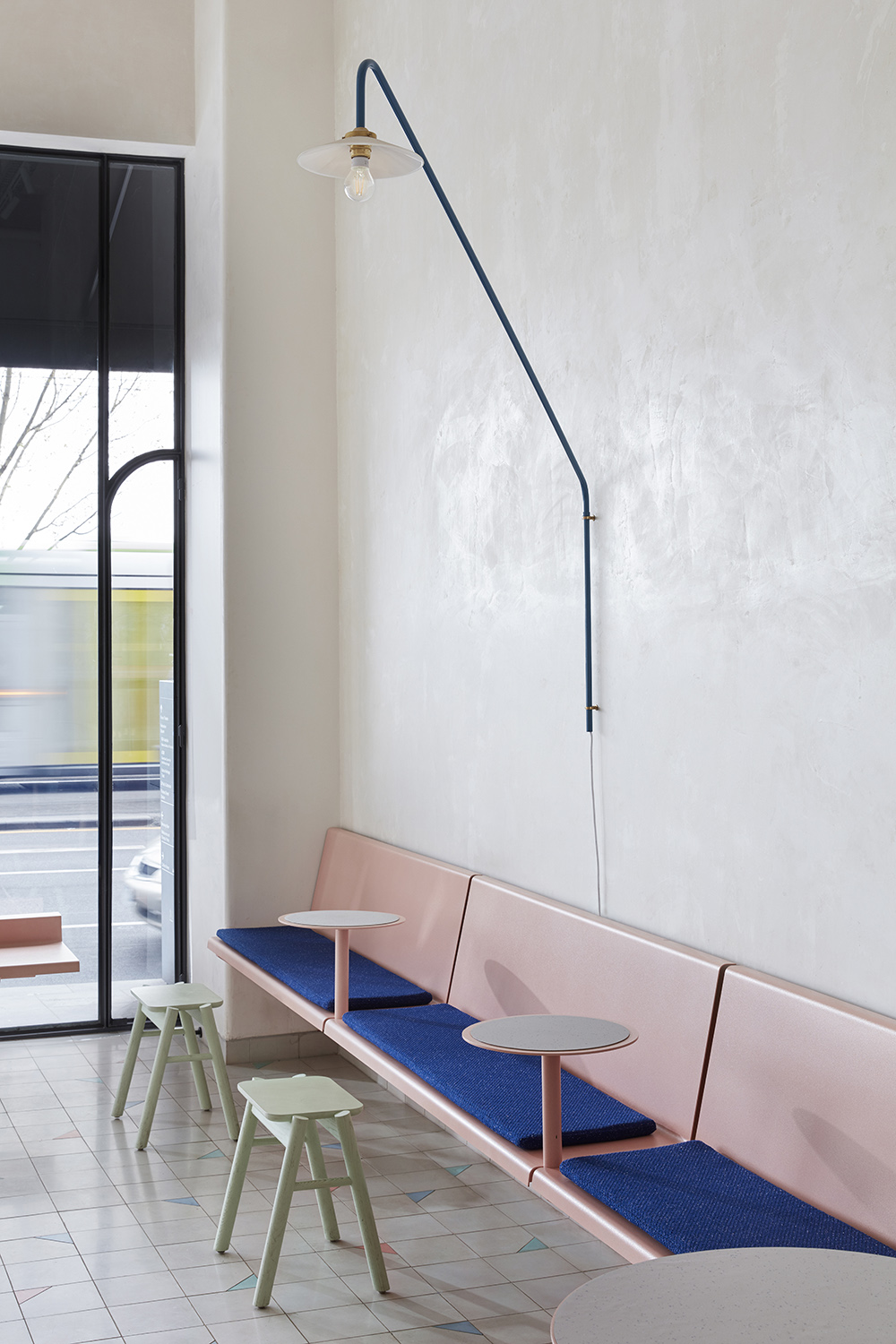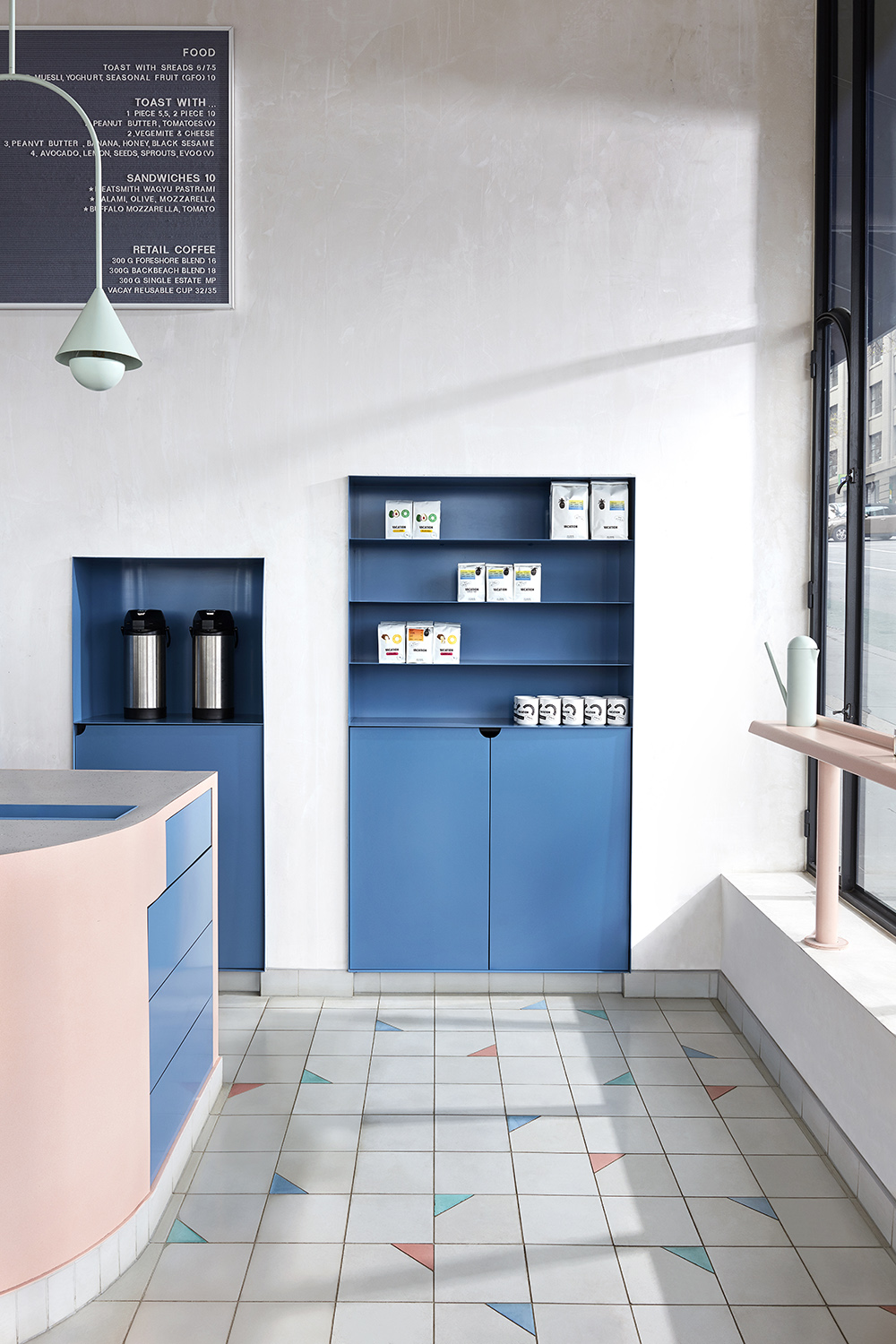 Staff serve from both sides of a large central bar, increasing efficiency and interaction. Furniture is grouped to the perimeter to minimise disruption within these areas of respite. Existing low ceilings were removed revealing the hidden internal volume of the heritage building.
The new arrangement of the windows maximises daylight, while interior lighting creates intimacy within the larger shell. The chosen finishes mix lustre, texture and colour, while forms are often curved to further amplify the play of light.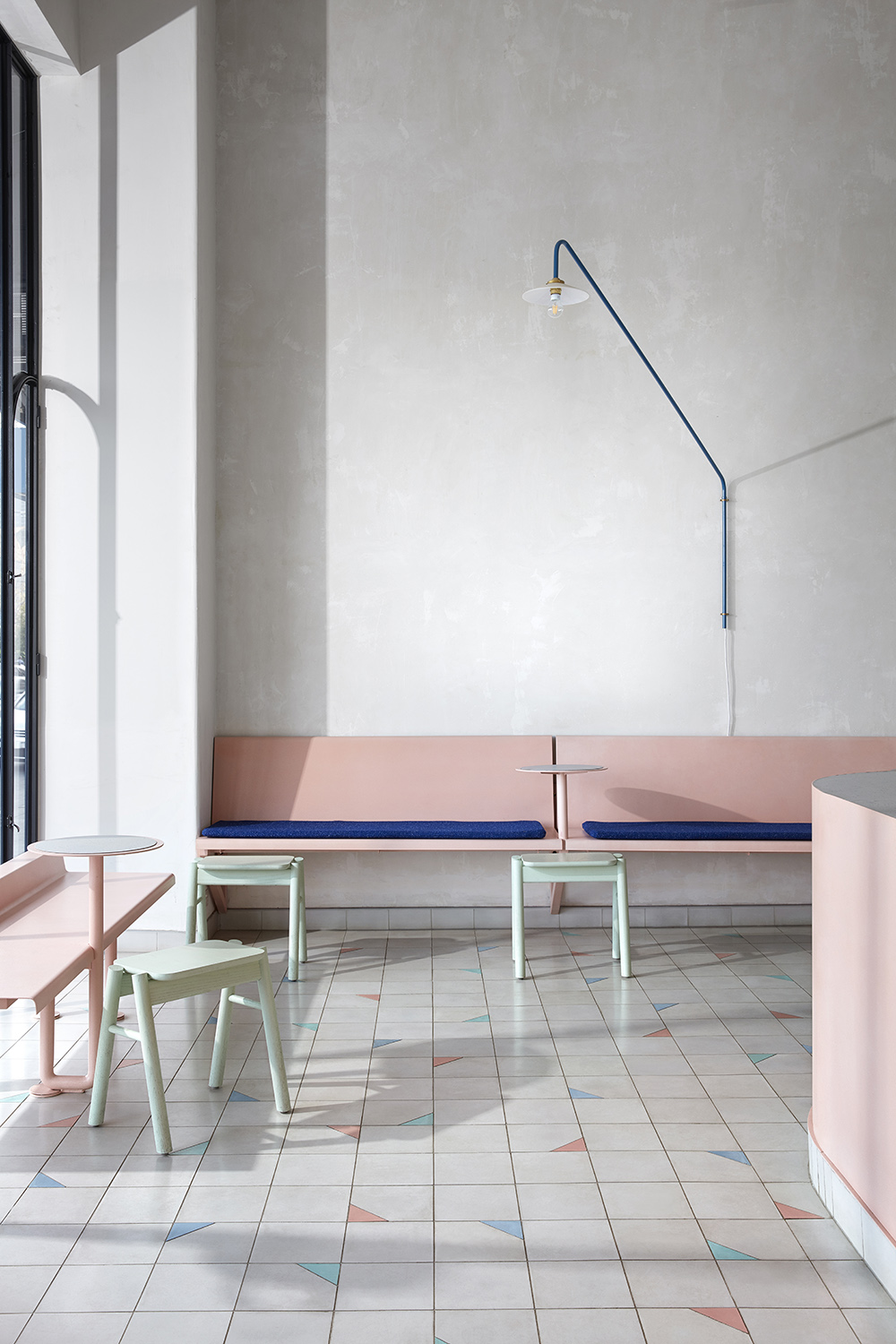 "The design unifies a broad range of nostalgic references into a space of clarity and intrigue. The scale and spatial qualities of the interior go beyond that of surface treatments and furnishings, immersing the patron in an evocative experience and unique design language," adds Lake.
Photography by Sean Fennessy