All photography by Tom Blachford. Article by ADR Contributor, Emily Taliangis.
Melbourne architecture and interior design studio Technē Architecture + Interior Design have turned their design smarts to the recently opened Mammoth Café in Armadale. Technē's distinct vision was the perfect match for the quirky café project, and the result is fresh and original.
Innovative husband and wife duo Jamie and Loren McBride – also behind Richmond's Touchwood and Pillar of Salt, and Northcote's hotspot Barry – engaged Technē to convert the site with a brief to create a peaceful, happy space that would nod to subtle reference points including West Coast USA, summer holidays and the aesthetic of Wes Anderson films.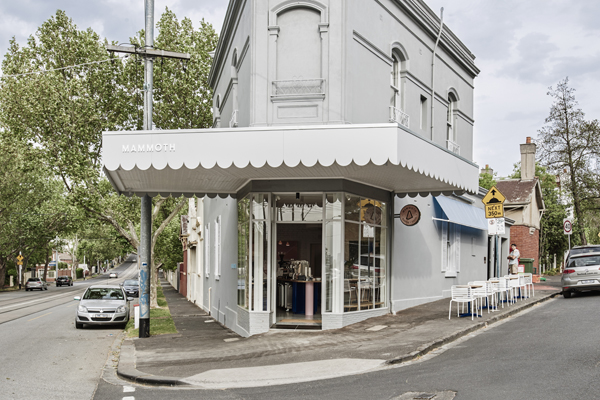 Occupying a triangular tenancy wedged between Malvern Road and Beatty Avenue in Armadale, Mammoth Café's unique dimensions provide a dynamic setting for the café's highly stylised interior. Working with the irregular shaped site, split into two distinct sections, Technē workshopped various non-standard seating arrangements, integrating a sculptural front counter that incorporates bar-style seating; a central focal point of the room.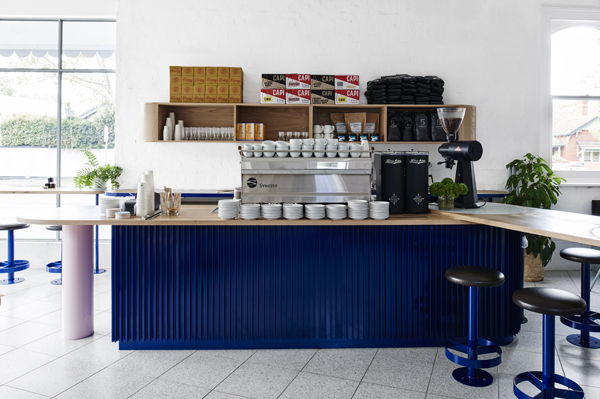 "Due to the nature of a small, triangular and split-level site, space planning for this project was initially a tricky exercise, however the quirkiness of the site quickly became an enjoyable design challenge for us," says Technē senior interior designer, Jonny Mitchell.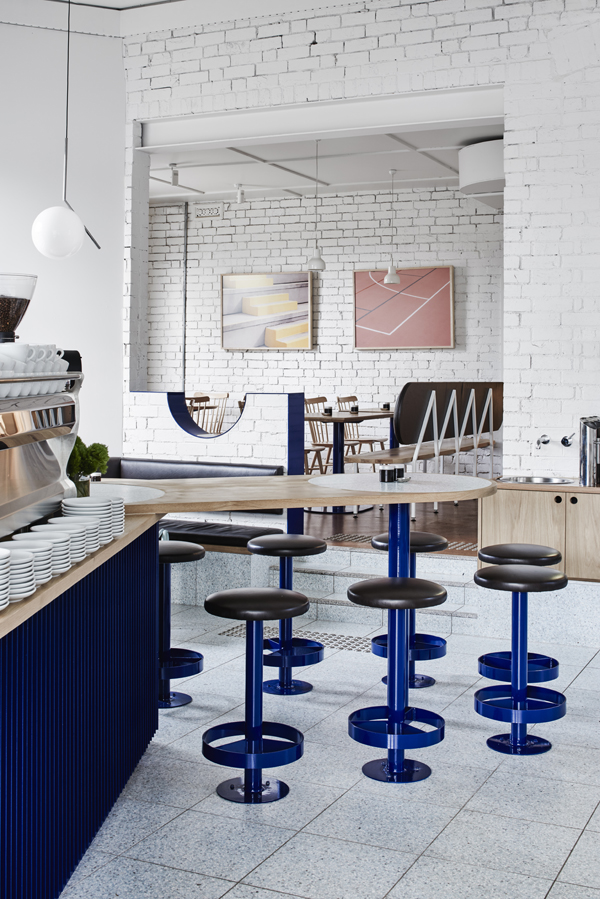 "We sought to reach a balance between functionality and aesthetic, with the added bonus of a very fun set of reference points."
As well as typical café loose seat and table settings, Technē included long benches, banquettes and bar seating at the central counter that not only looks good, but ensures a flowing and functional café environment.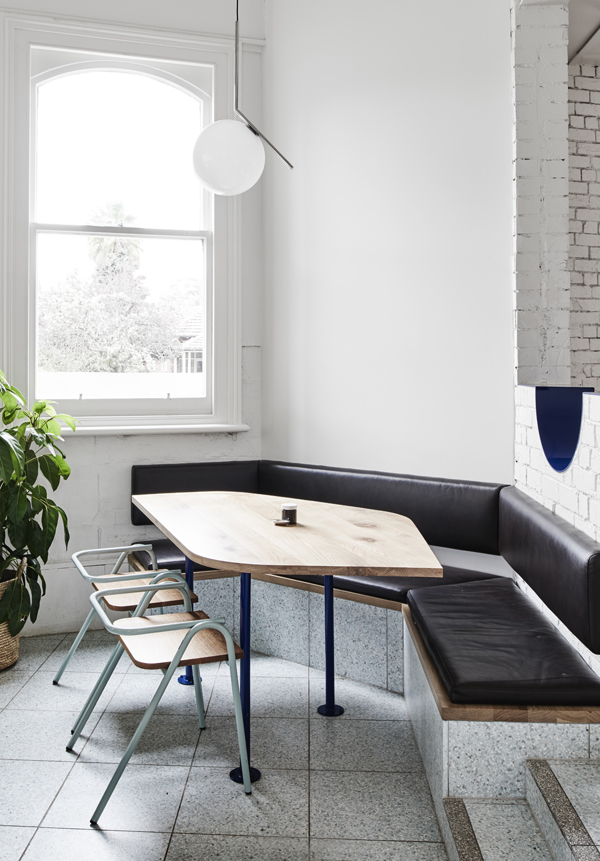 Technē opted for clean white walls to increase the sense of space and reflect natural light. Splashes of blue – royal blue at the counter, navy powder-coated blue on the single-legged barstools, powder blue terrazzo flooring – exuberantly punctuate the pared back design. The bench tops and tabletops are American Oak, adding warmth to the space and complimenting the café's flooding natural light and sunshine.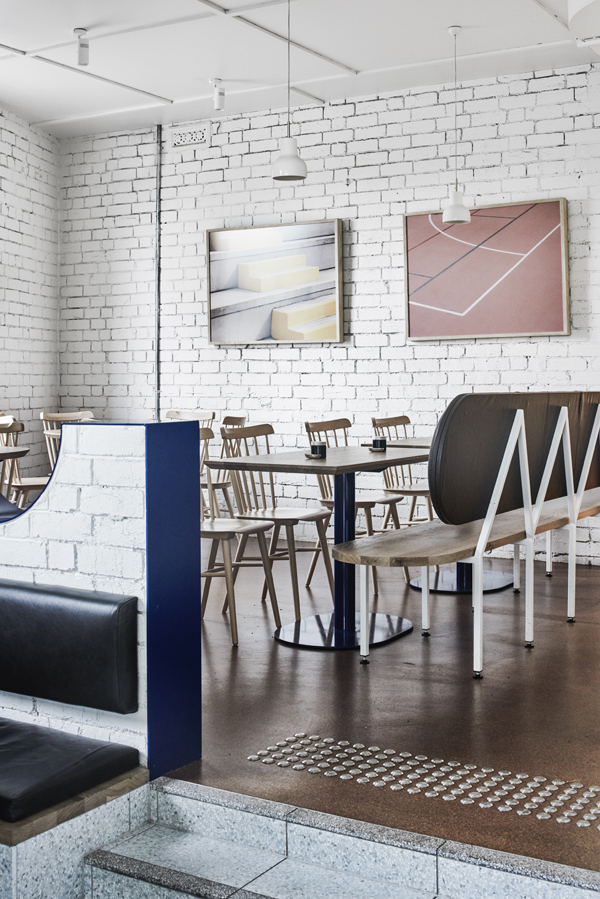 The response to Technē's Mammoth Café design has been overwhelmingly positive.
"Technē really hit the nail on the head with this one," says café owner Jamie.
"We simply wanted an enjoyable, easy-going space that didn't follow trends, and we got one – every time someone new comes into the space they exclaim how beautiful it is."
And with that, we'd have to agree.