Following the success of this year's Sculpture by the Sea, Bondi, Axolotl, a supporting partner of the event and material sponsor to three exhibitors, has signed on to support Sculpture by the Sea, Cottesloe, set for March 2020.
In a three-year commitment, Axolotl will expand its support of the Australian art and design community both through sponsorship of the Sculpture by the Sea franchise and through the provision of material sponsorship and artisan support for local artists.
This year Axolotl supported three artists who exhibited work in Sculpture by the Sea, Bondi. 
Joel Adler, Lucy Barker and Sallie Portnoy were selected based on the quality of their concepts and their capability to assist with their diverse aesthetics, which ranged from mirrored glass to marble coated foam.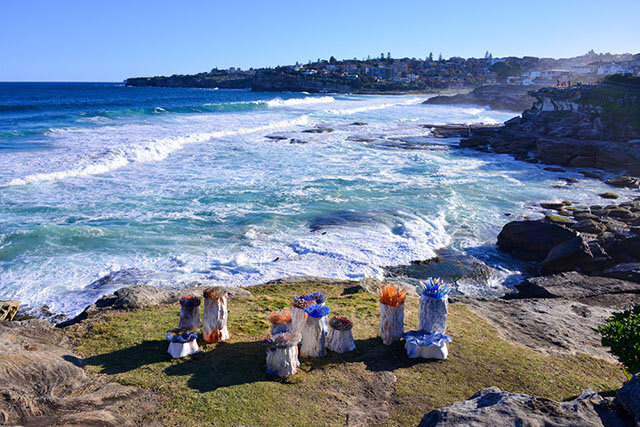 "It has been an exciting and challenging process supporting each artist to realise their vision, and it reinforces our own commitment and passion to support the arts," the company says.  
In addition to the works sponsored by Axolotl, the company also helped exhibiting artist Giuliana De Felice create her Rock. Paper. Scissors. sculpture. Axolotl manufactured the piece, which celebrates the rhythm between childhood play and memory from travertine, solid cypress and Axolotl Brass applied to galvanised steel. 
Artists selected by Axolotl Art Projects for assistance in creating works to exhibit at Sculpture by the Sea events receive a significant contribution in the form of materials and artisan support to help realise their vision. With access to the full palette of Axolotl surfaces including metals, stone, terracotta and glass, artists are able to reinterpret any surface into something completely unique.
Axolotl, offers artists, architects, designers and developers a range of services through its AAP division, which has experience designing and fabricating in an extensive range of construction materials as well as its selection of unique, proprietary surfaces. 
Sculpture by the Sea, Bondi is the world's largest free public exhibition and transforms the coast into a two kilometre-long outdoor gallery, featuring over 100 sculptures by Australian and international artists. 
Lead photo: mage: Joel Adler, 'Viewfinder', Sculpture by the Sea, Bondi 2019. Photo: Henrique Fanti.