A cantilevering "zinc box" creates more space for a growing Melbourne family in this Edwardian house by Maher Design and Lincoln Barker Architecture.
"The sobering realisation that the clients' teenage children may be slow to move out of home prompted an extensive renovation and addition," explains the Melbourne practice, which worked on Rowe house with Lincoln Barker Architecture and Design.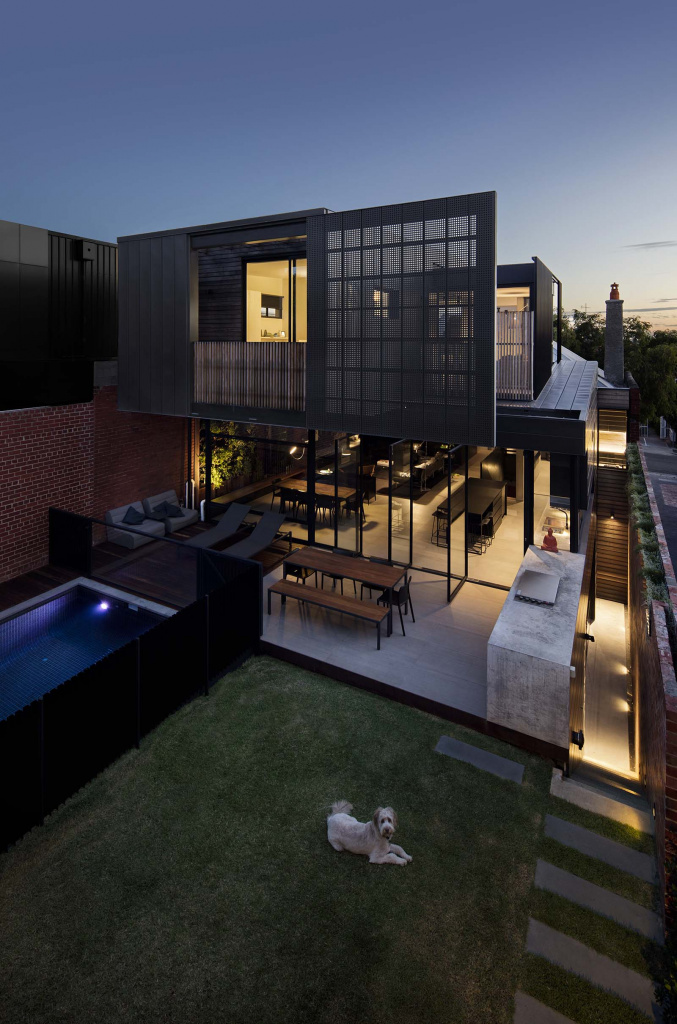 The new first floor area contains bedrooms with private ensuite and living areas, providing panoramic views from its location in the Melbourne suburb of Richmond Hill.
It can also be refitted as a three room flat by converting one of the ensuite into a kitchen.
It's this consideration for the future usability of the property that motivated the other extensions and additions made to the Heritage-facaded home.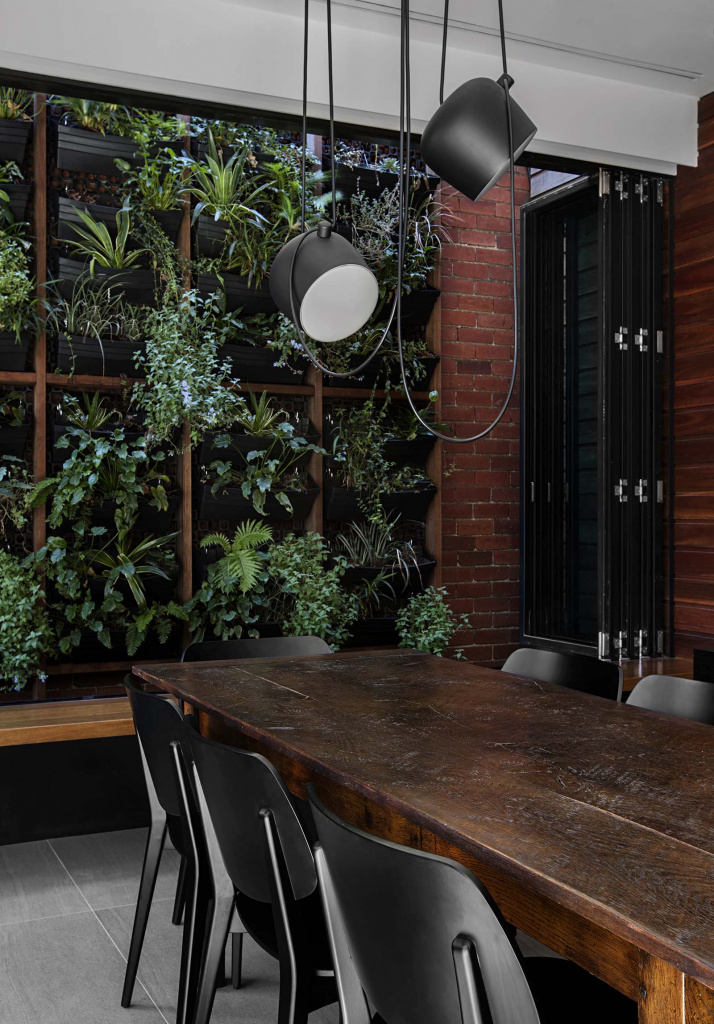 "Multiple generations under one roof, in this case two mature and two young adults, is becoming a common reality," explains the practice.
"The architect responded to a potential 'new reality' by designing spaces that are flexible and adaptable, to comfortably accommodate three-generations under one roof."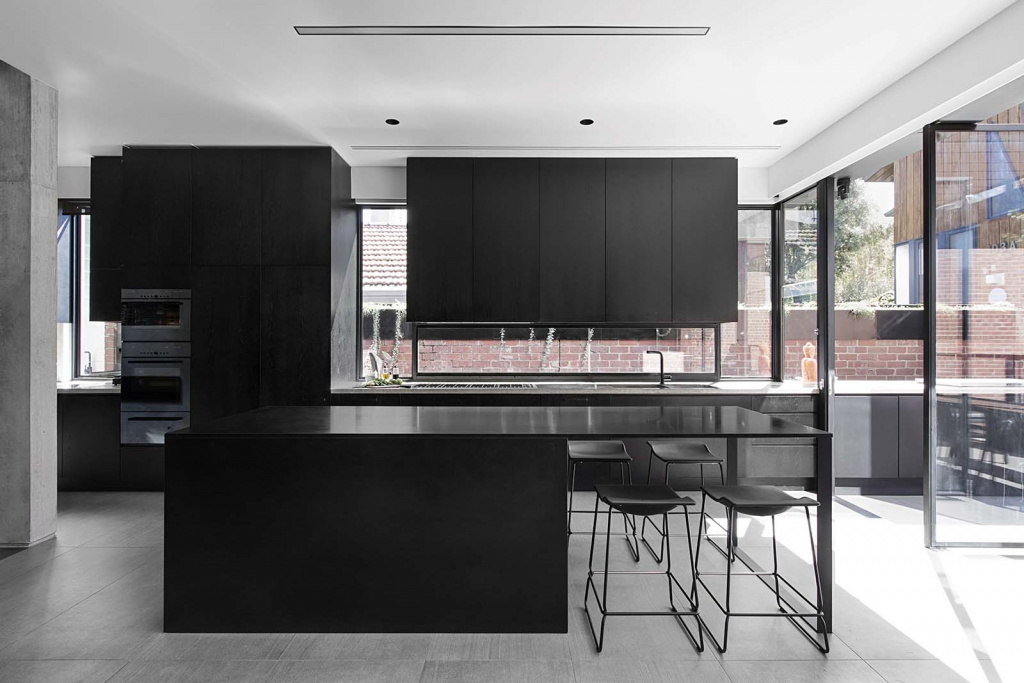 The ground floor indoor and outdoor living area of the home were extended beneath the new first floor addition. Here, spaces are "classically arranged" with a communal kitchen/dining/living area connecting to the garden and pool.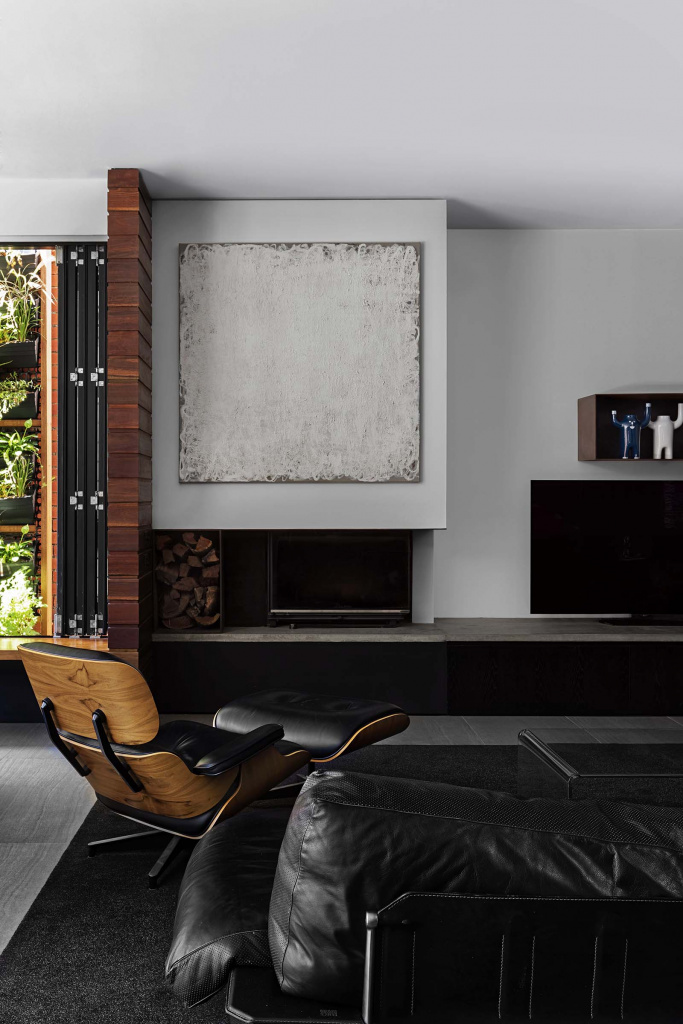 A new lower basement contains a studio, cellar and store.
"The basement level has a separate entrance, garden access and plumbing provision for a kitchenette and ensuite to create a light-filled studio apartment," says Maher Design.
These additions and extensions are concealed by the Heritage facade, "retaining the urban-context of the street".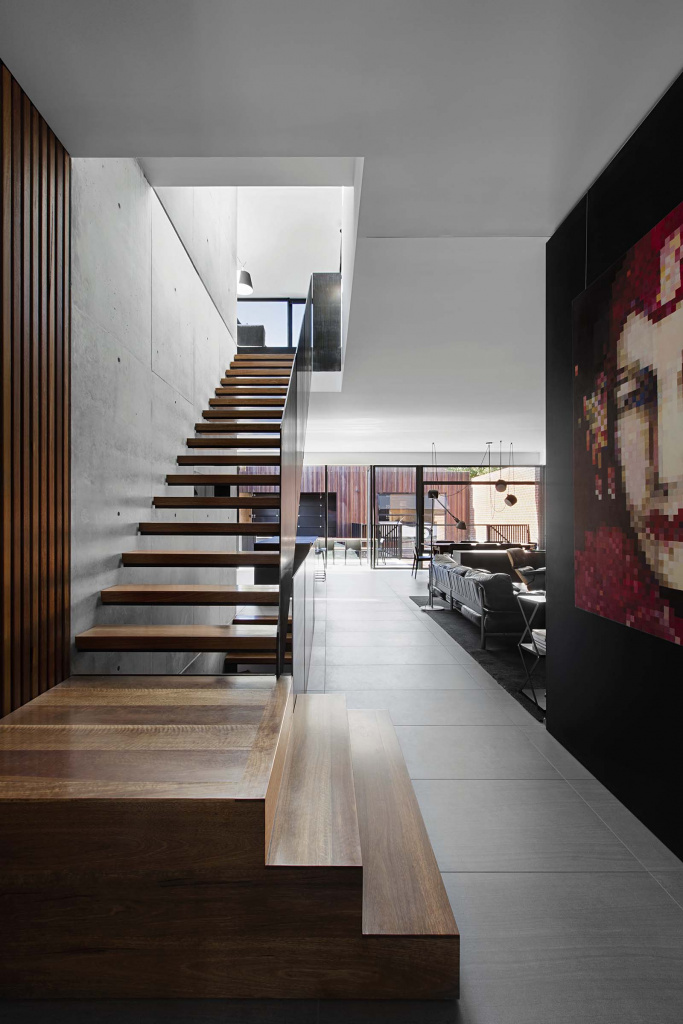 An off-form concrete blade wall and stair visually and physically connects the vertical spaces while funnelling natural-light from the top level to the basement.
Vertical garden slots to the east and west bookend the living spaces and extend to the basement.
Inside, the spaces are "minimal and restrained", but "rich in texture". Raw steel balustrades and floors define the additions. Sustainably sourced Australian timber and insitu concrete walls dominate a monochromatic palette.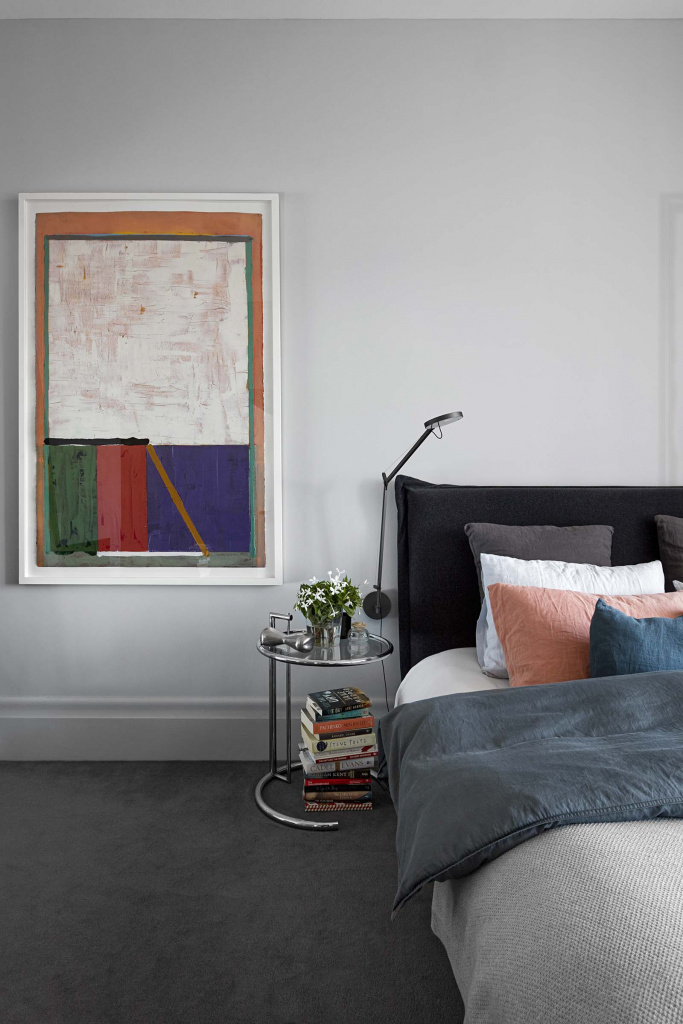 In the bedrooms, marble, steel, thick carpets and soft fabrics are used to contrast the "warm and robust" feel of the communal areas.
"The house is a striking assembly of robust yet refined spaces," says Maher Design. "The layout offers the occupants freedom to retreat to private spaces or connect together as a family.
"The internal connections between spaces respects privacy and allows the inhabitants to feel personally comfortable as part of an evolving family dynamic."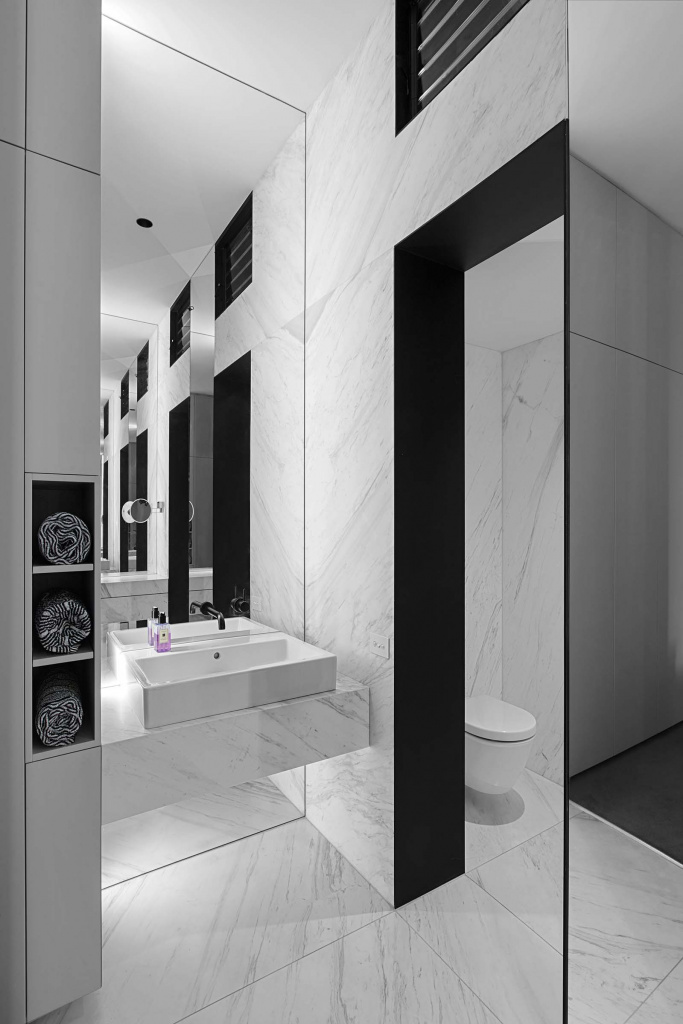 Geraldine Maher recently established Maher Design after several successful years as a director of Jackson Interiors and principal of Jackson Architecture in Melbourne.
Hassell recently overhauled and modernised the newly opened Geelong Arts Centre, cantilevering the new addition over a Heritage church, creating a canopy over the site's boundary.
Photography: Lis Grosman.