The September/October issue of inside magazine is on newsstands now and includes all the projects shortlisted for IDEA 2020.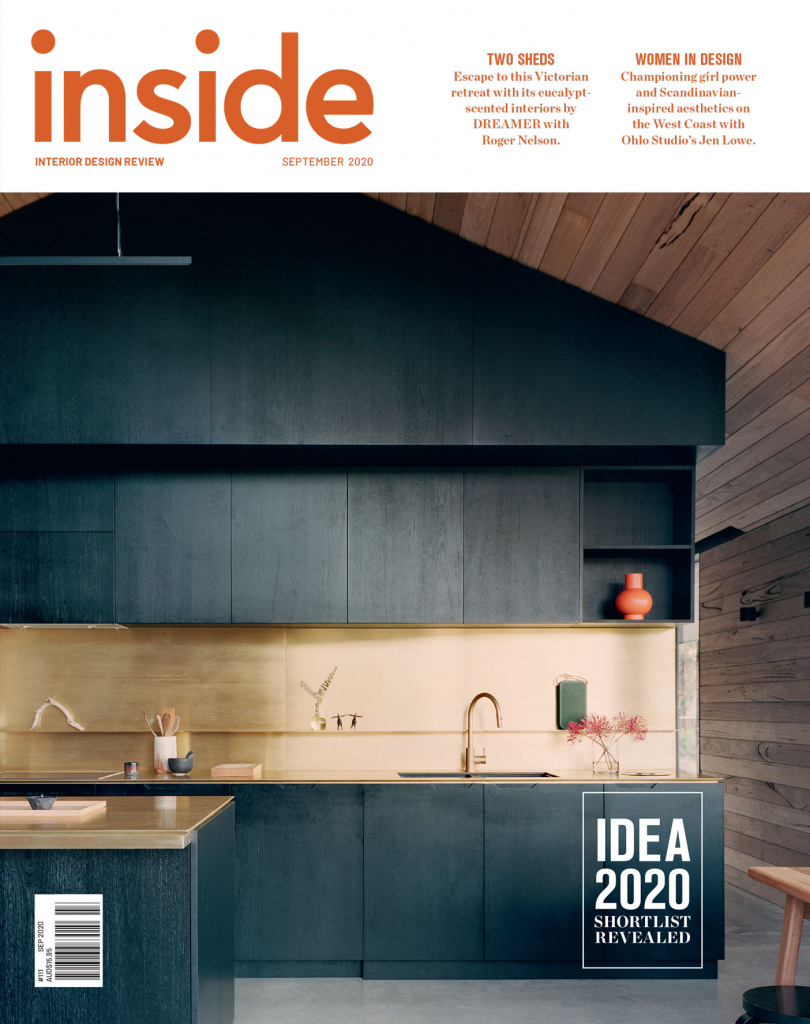 In this issue, place is at the forefront. It's the lynchpin that holds all our projects together. The driver for all our featured architects and designers.
Place is a word that's used a lot in this industry. For me, it has always been about how a project interacts with its landscape, its context, the unspoken history that defines the soil on which it was built. It transcends aesthetics and engages in a relationship with everything around it. Nothing is built in isolation. Or it shouldn't be.
In this issue, we banish the taboo that big, old Australian practices can't do small bespoke work with COX Architecture's affable director Patrick Ness and his passion project, Osteria Tedesca in the Victorian countryside.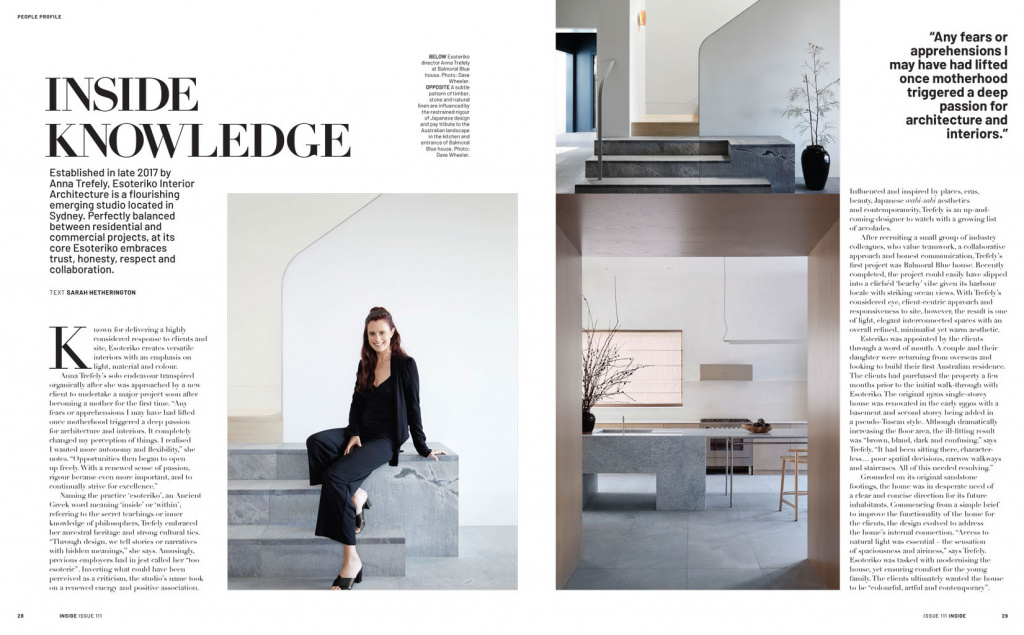 We also feature trailblazing designer Esoteriko, who was shortlisted recently for Dezeen's emerging interior designer of the year, and continue to champion all-female design with West Coast powerhouse Ohlo Studio.
And while we're at it, we pop by Studio Four director Sarah Henry's incredible Melbourne home to find out how to live with deliberation and humility.
On the project front, we explore the purple fever dream that is YSG's Eileen's Bar for Four Pillars Gin, and Khayalethu residence – a tribute to a life lived in South Africa, New Zealand and Australia by We Are Tribe with CHROFI.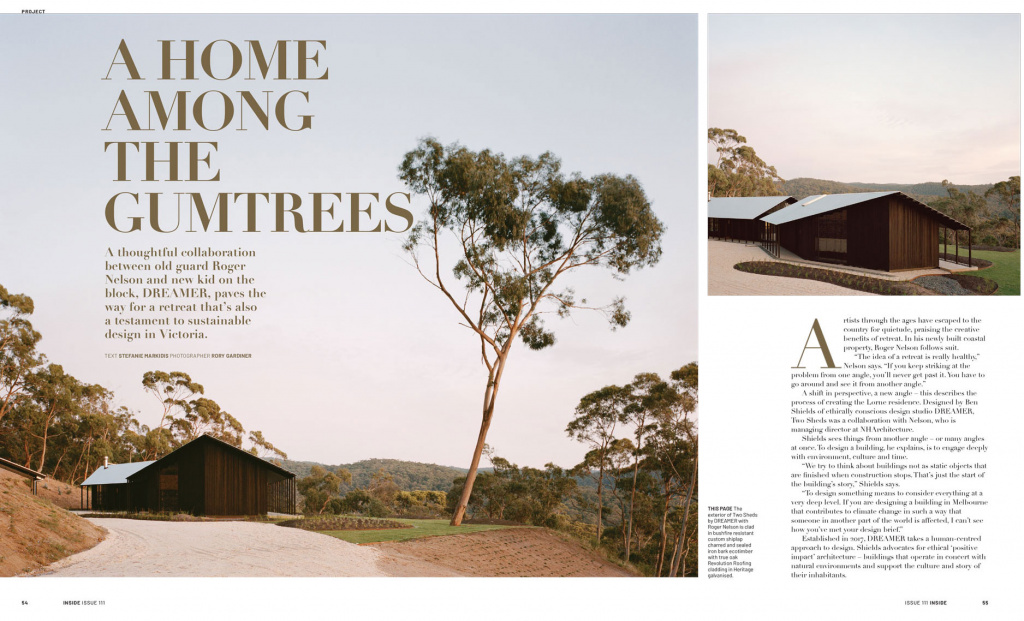 We head back into the Victorian countryside to admire the fruits of a fascinating collaboration between an old design hand (NHArchitecture director Roger Nelson) and wunderkind (DREAMER).
And we take a little trip overseas (without breaking COVID-19 restrictions) to explore this fascinating interpretation of the traditional Kyoto home by Australian architect atelier Luke.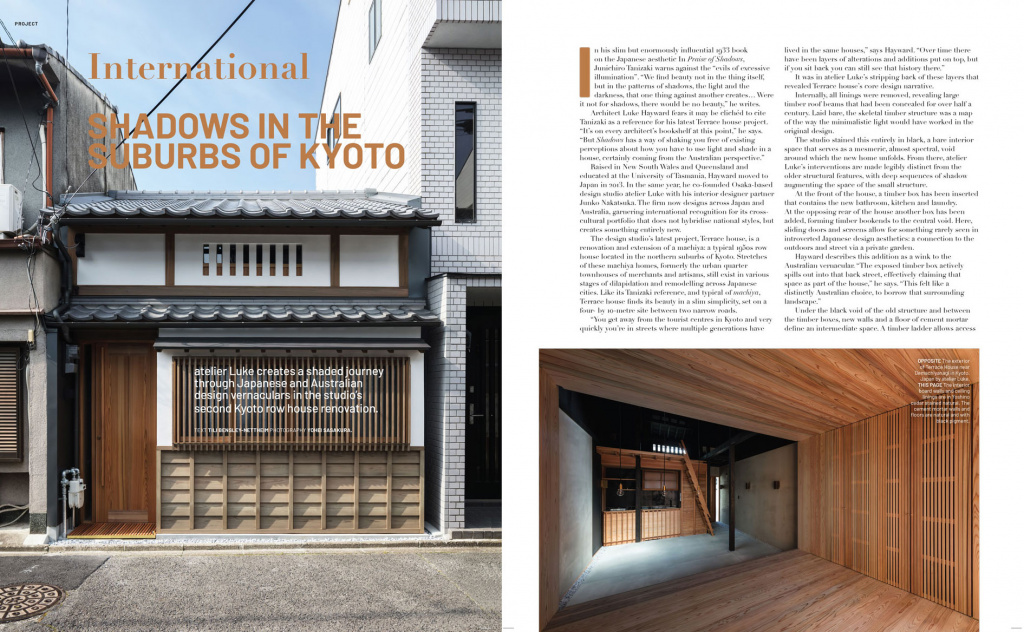 Finally, this issue highlights and celebrates all the shortlisted projects and practices for IDEA 2020.
I thank each and every person who entered the 18th edition of our awards program and congratulate all our shortlisted entries.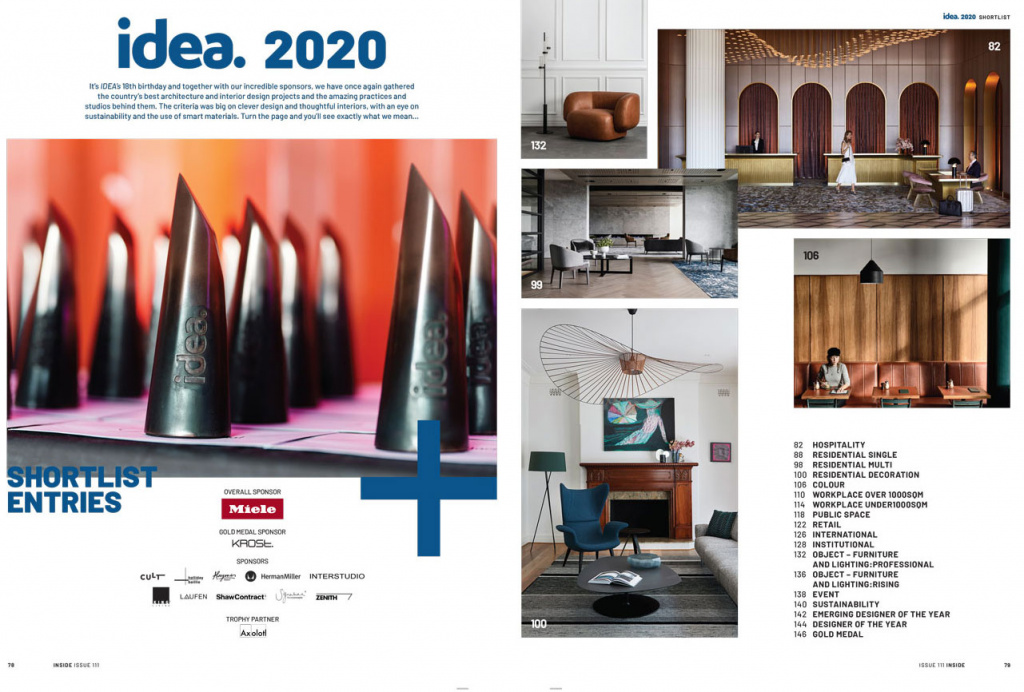 Like a broken record, I reiterate my love for Australian design – for every step it makes to define itself apart from anything seen elsewhere, for every move it makes to reconcile with its past and look to the future to create something that embodies all of us.
Pick up a copy of inside in news agencies or online now.