Kansas City-based KEM STUDIO has designed the latest location for Health House, a dedicated rowing studio mixing rowing and strength training.
At first glance, Health House does not resemble a typical fitness studio. With a 58-foot wide digital wall, it is closer in appearance to a movie theatre than a rowing studio, which is exactly the aesthetic KEM STUDIO strived for in its design.
"Our goal was to create a seamless integration between digital technology and the built environment," explains Jonathon Kemnitzer, co-founder and principal of KEM STUDIO.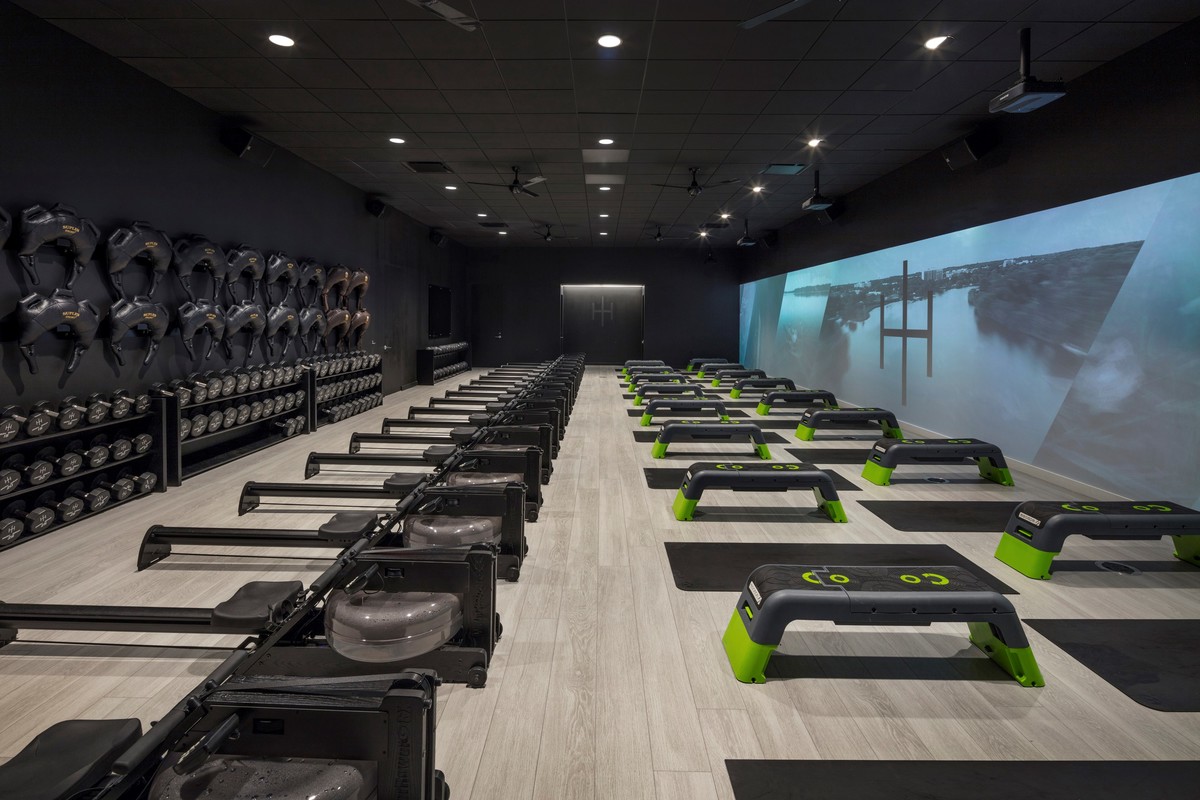 "In collaborating with Dimensional Innovations, we were able to bring real-time data to users through built-in touchscreen performance trackers in each rower. This design redefines what spaces that support active lifestyles can look like.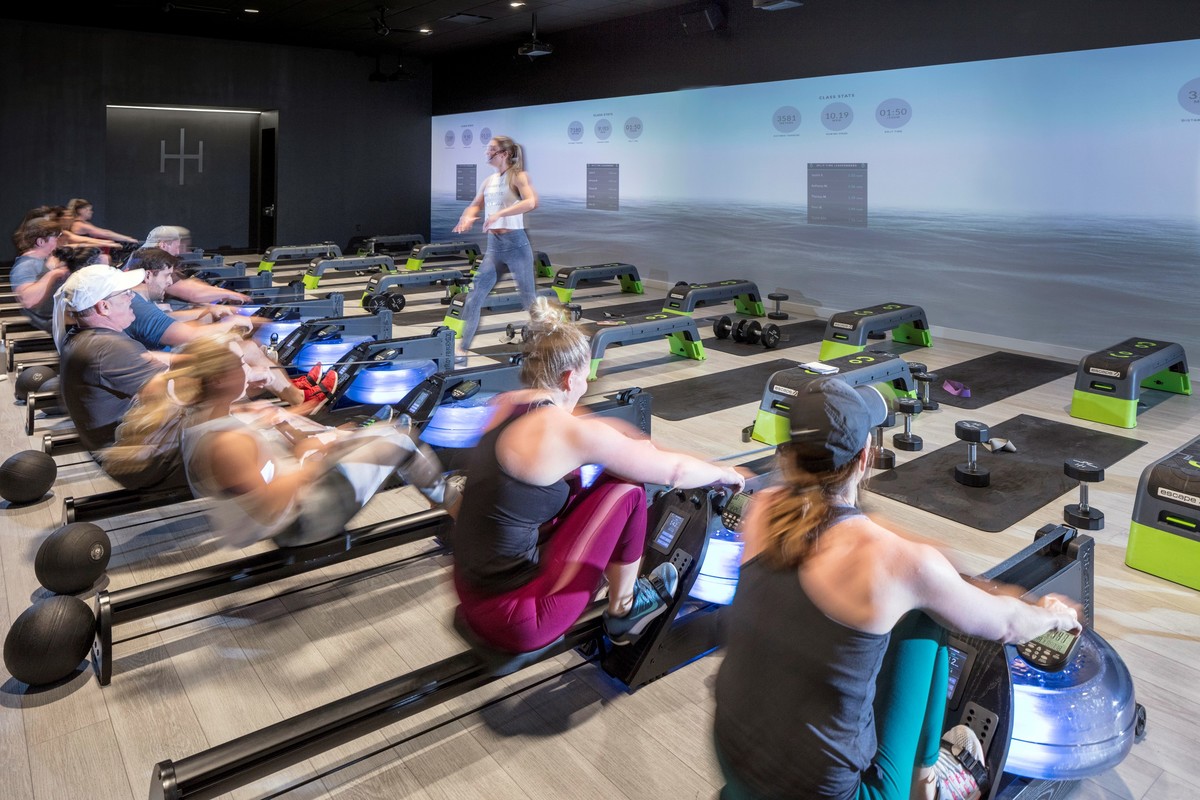 "The supporting spaces are refined and curated to influence members to interact and socialise before and after workouts, which creates community and transparency between members and trainers."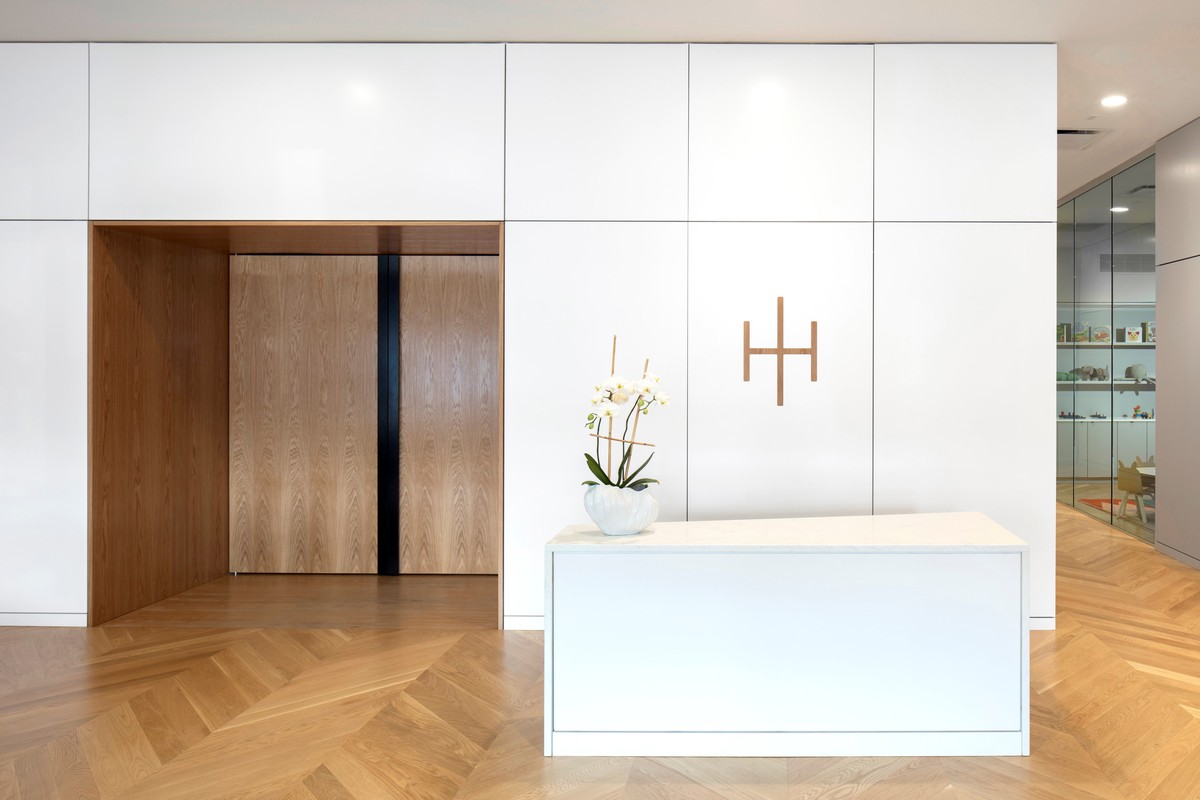 The studio has a stripped back but luxurious look and offers multiple amenities including a protein/ juice bar, child care, locker room, and lounge.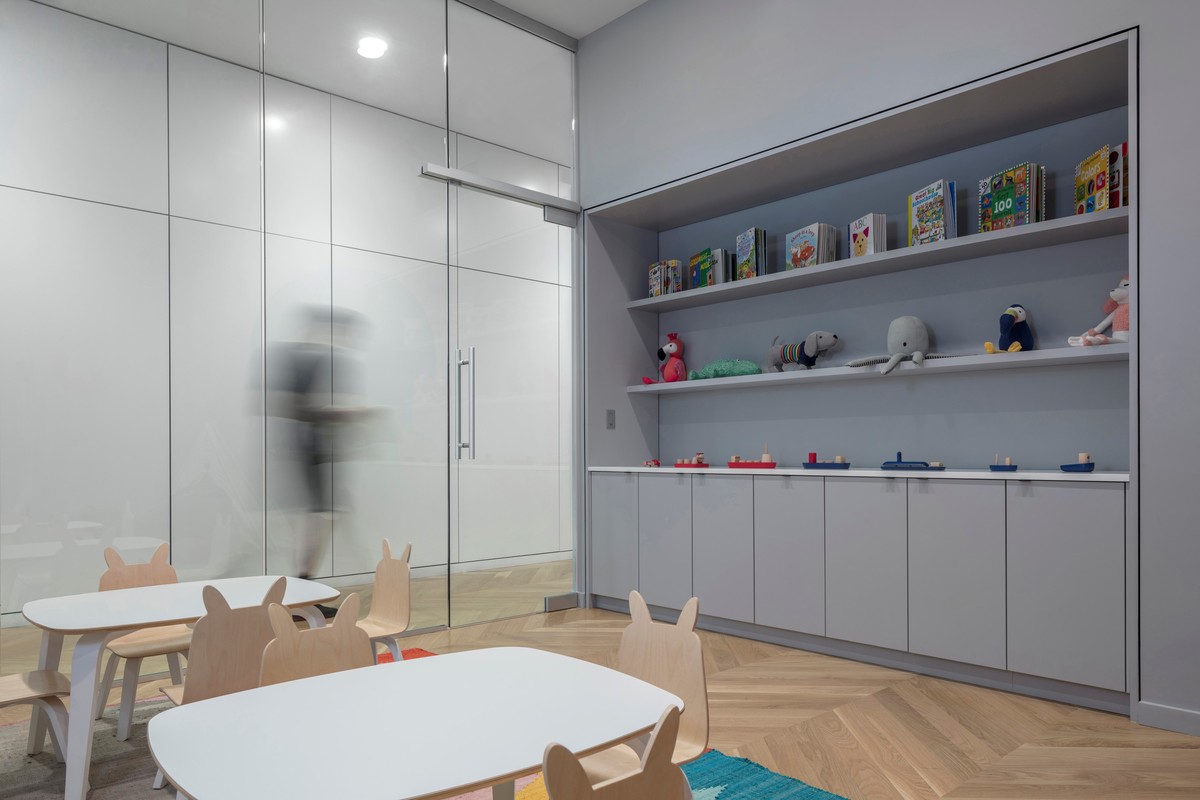 Photography by Bob Greenspan
Take a look at some other fitness projects below.
Vodka, weights and protein shakes: raising the bar of gym design