Gray Puksand has designed the new Melbourne CBD offices for Victoria Legal Aid (VLA), a modern open-plan space that is a "bold move" for the law firm, which is undergoing a cultural transformation.
Around 550 Victoria Legal Aid workers were brought together under one roof over a year-long transition from various CBD locations that also marked a desired cultural change and opportunity for teams to work better together through proximity.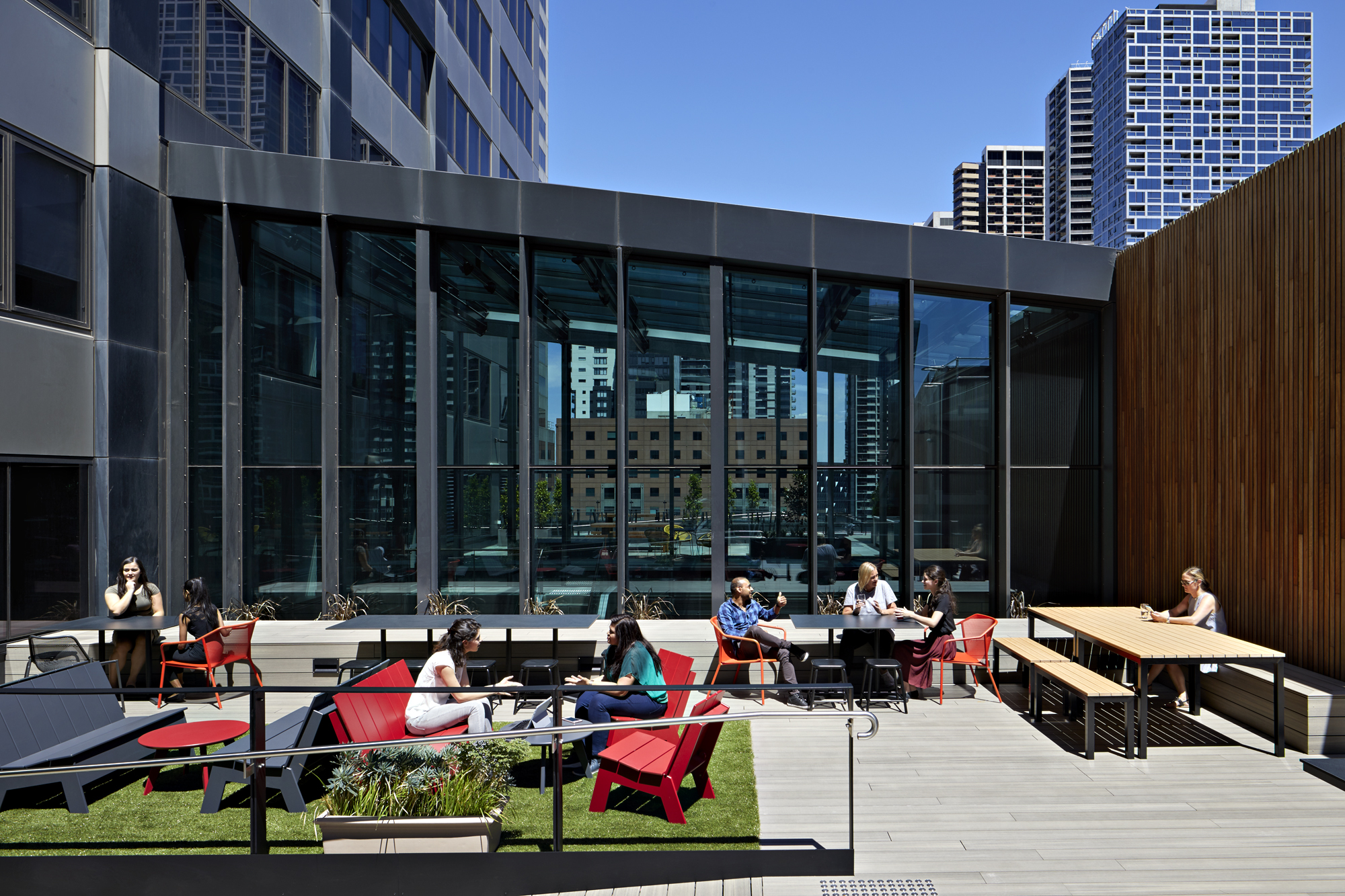 The new supported open-plan office at 570 Bourke Street in Melbourne has been designed to offer a more welcoming environment for both clients and staff. Built by Shape, walled offices and corridors have been replaced by vibrant cafe-style spaces, collaborative work areas, quiet zones and meeting "cubbies" and booths. More formal meeting rooms are also an essential part of the design for when client confidentiality and privacy is required.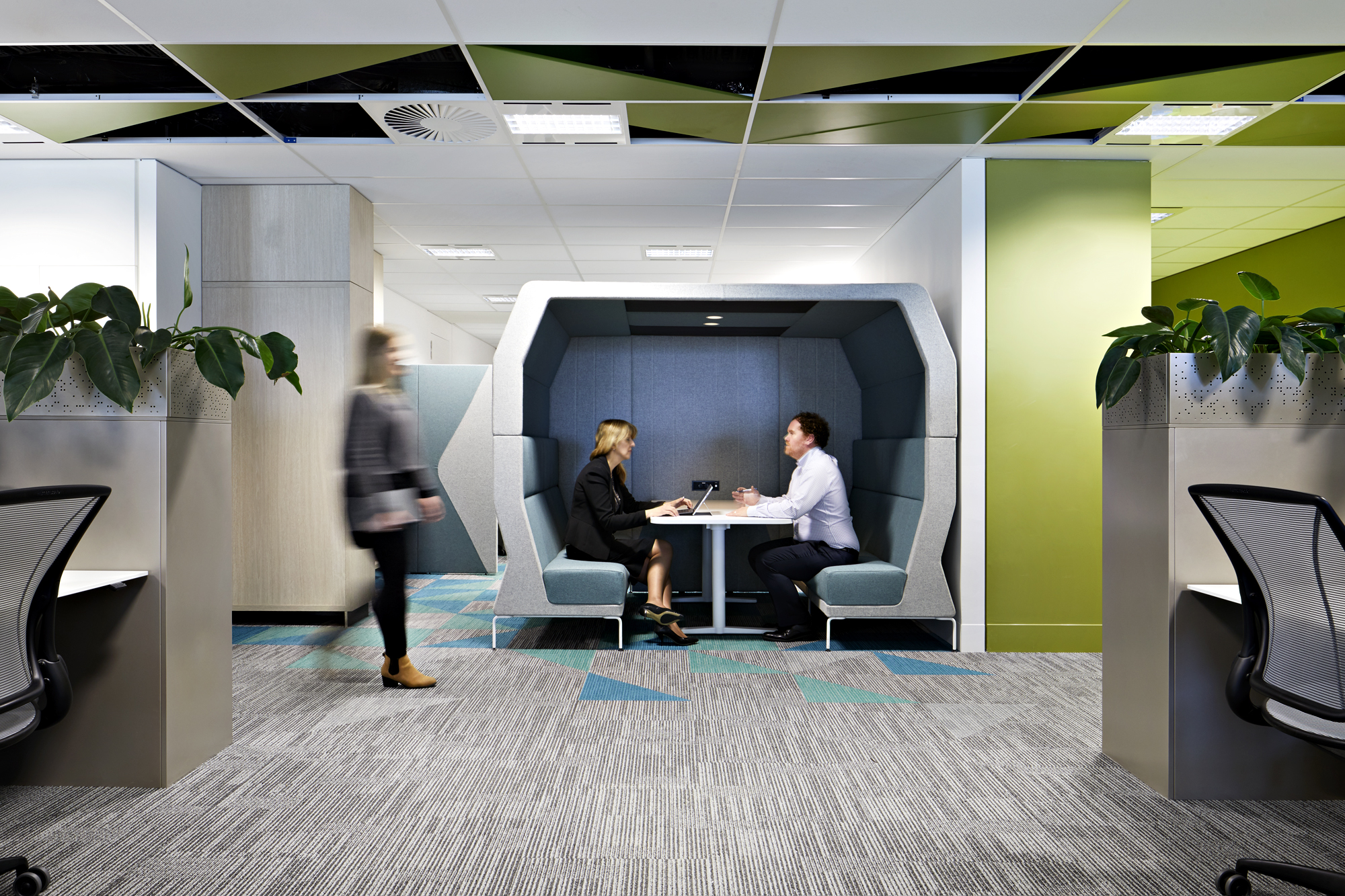 The focal point of the office is a central 10-storey glass atrium with a stairway between floors. Health and well-being of staff was a prime consideration with the addition of standing desks and plenty of natural light filling the office and access to two roof decks.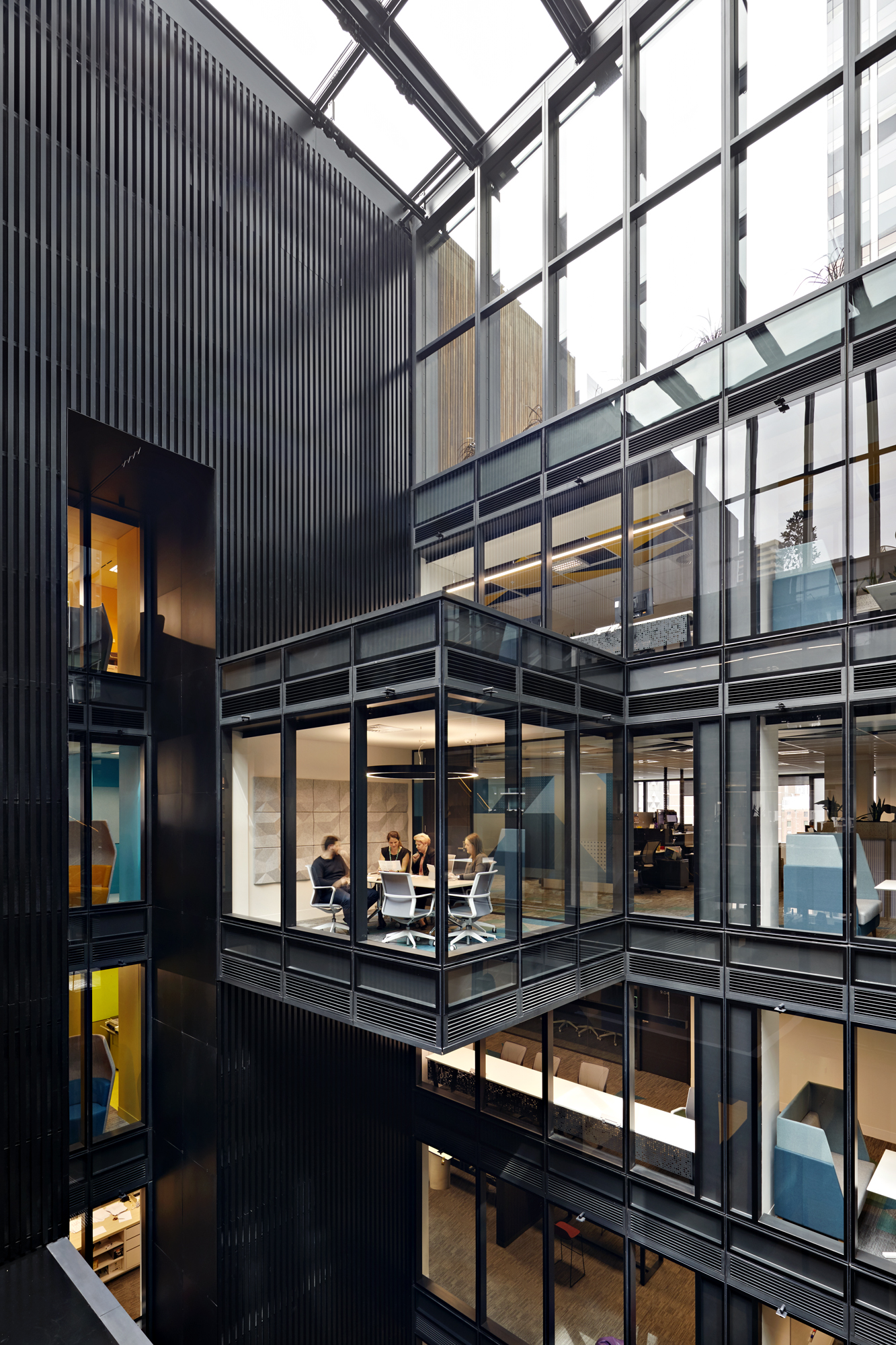 Shape Australia CEO Peter Marix-Evans says it has been an exciting project to be involved in for a client boldly embracing significant workplace change."We believe we have helped create an innovative new work environment that VLA staff will be excited to arrive at each working day. We also think the VLA's clients will feel more comfortable without the intimidating design of a traditional legal office.
"Australia is leading the world in its willingness to radically alter the traditions of the legal fraternity and transition to open plan offices where transparency is balanced by sensitivity."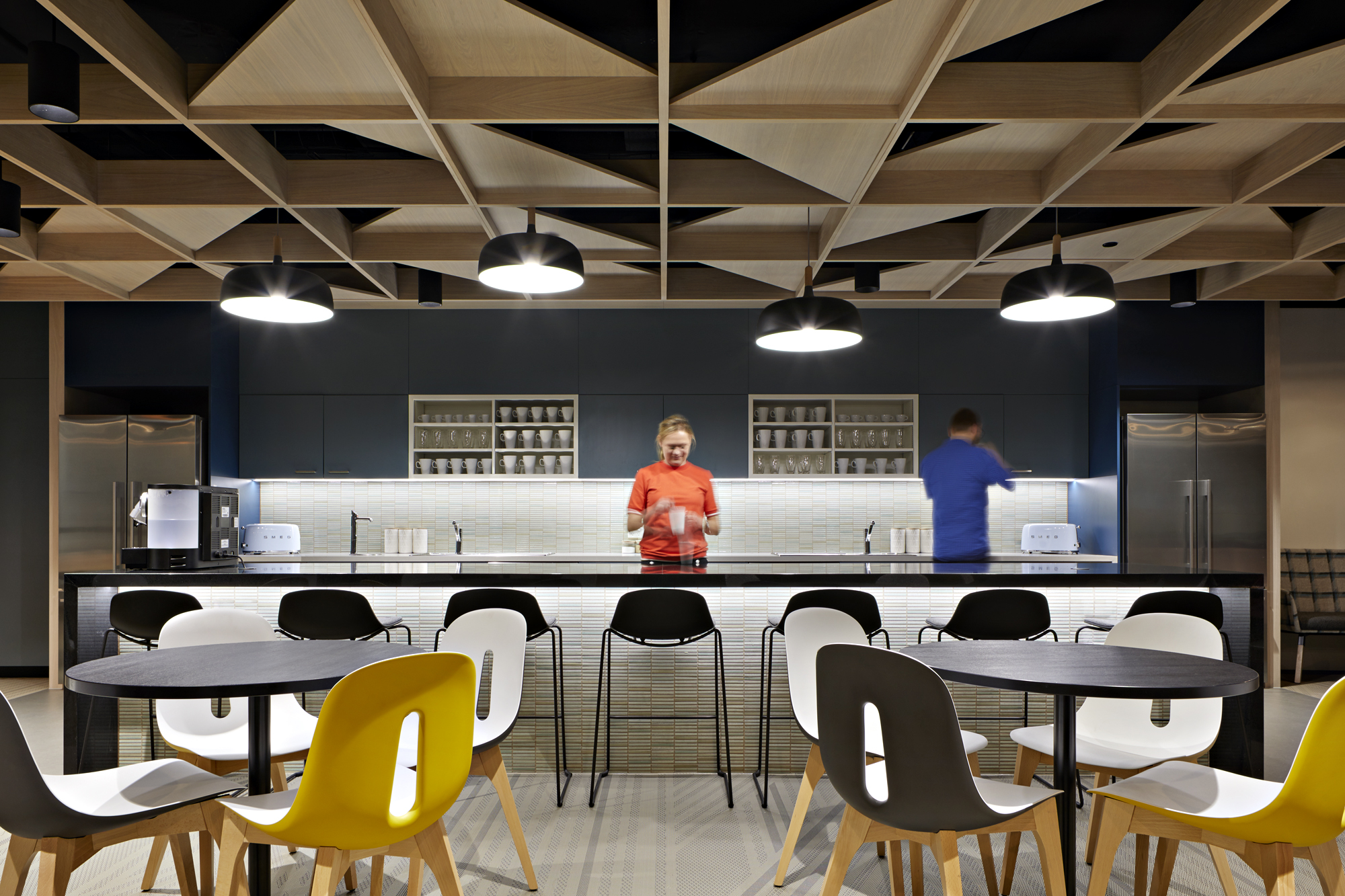 VLA adds that it hopes the new work environment will create a more social workplace culture. "We wanted to give staff the flexibility to step away from their desks during sensitive calls, and opportunities to connect with colleagues with different skills who they may not see but could help them to better help our clients," says VLA managing director Bevan Warner. It was also important to create an environment that is warm but professional for our staff working in the high-pressure environment of the justice system every day."