Woods Bagot and US design firm Diller Scofidio + Renfro have been announced as the winning design team for the Adelaide Contemporary International Design Competition.
The winning team impressed the judges with a concept that includes a gallery, a performance lab, a dramatic 'Super Lobby', floating top-floor sky galleries and a suspended rooftop garden.
The garden, inspired by 'Minkunthi', the Kaurna word 'to relax', would display the planting of a pre-colonised South Australian landscape, linking the idea of the contemporary to Kaurna ecological and cultural history.
The decision follows a seven-month global search for a team to design a new cultural destination on part of the former Royal Adelaide Hospital (oRAH) site. The competition attracted submissions from 107 teams made up of around 525 individual firms from five continents.
"The winning team's concept design responds to this once-in-a-generation opportunity for a landmark building in the heart of the city, positioned on the edge of the Botanic Garden. In a city famous for its festivals, the design creates a new place that embraces art in all of its forms and appeals to a broad audience, both local and international," says Michael Lynch AO CBE, chair of the jury.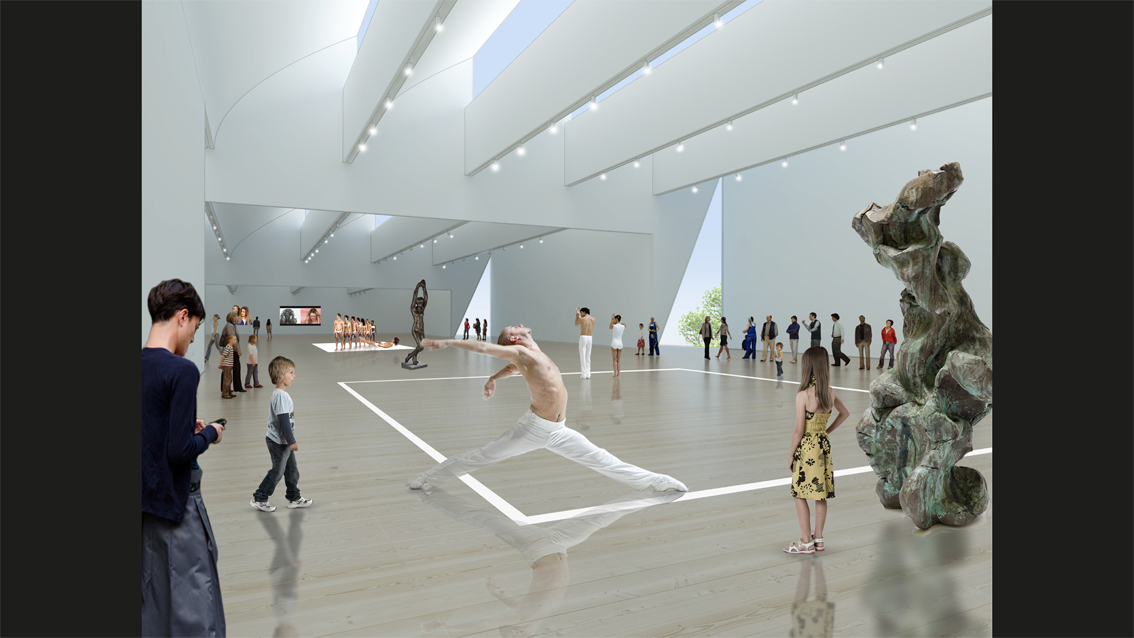 "The jury was impressed by the winning team's assured understanding of the future of art, performance and 21st-century programming, as well as its flair for placemaking. It was an inspired insight by the winning team to conceive the building stepping down along the topography of the site and so creating a genuine connection to site and Country, respectful to the Kaurna people as well as integrating the Botanic Garden into the design."
The team's proposal is a matrix of spaces that vary in size, height, infrastructure and light quality. Daylit galleries above and light controlled galleries below will be linked by the ground floor "Super Lobby".
"This project needs to anticipate the unanticipatable," says Charles Renfro, partner and principal Diller Scofidio + Renfro. "It needs to welcome and engage artists and culture makers, but also the city and the citizens of Adelaide and the world.
"Being located on the urban edge between the city and the botanic garden, there is such a wonderful opportunity to make a building that is porous, open and welcoming and to be an educational extension."
Woods Bagot chief executive officer, Nik Karalis, described the win as immensely affirming, particularly for the Adelaide studio where its global company had its start nearly 150 years ago.
"In a magnificent example of international collaboration, our studios are working together with a spirit of generosity and mutual respect. Adelaide Contemporary will be a key cultural institution for the state of South Australia and we're thrilled to bring this relationship to a project of such significance," says Karalis.