Design Practice: Tonkin Zulaikha Greer Architects
Photography: Brett Boardman
Allowing guests to glide from one space to another, avoiding the clumsiness and confusion of travel, the Sydney Virgin Lounge is conceived as a set of loosely interconnected spaces and forms visually united by the 'net' ceiling, which transitions from the formal repeating 'leaf' panels, to a seemingly organic pattern that is particularly beautiful at night.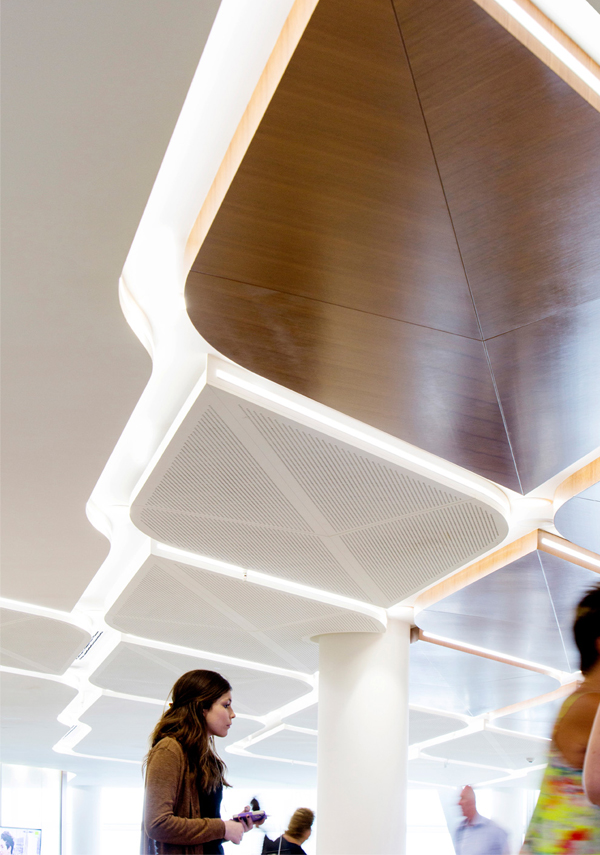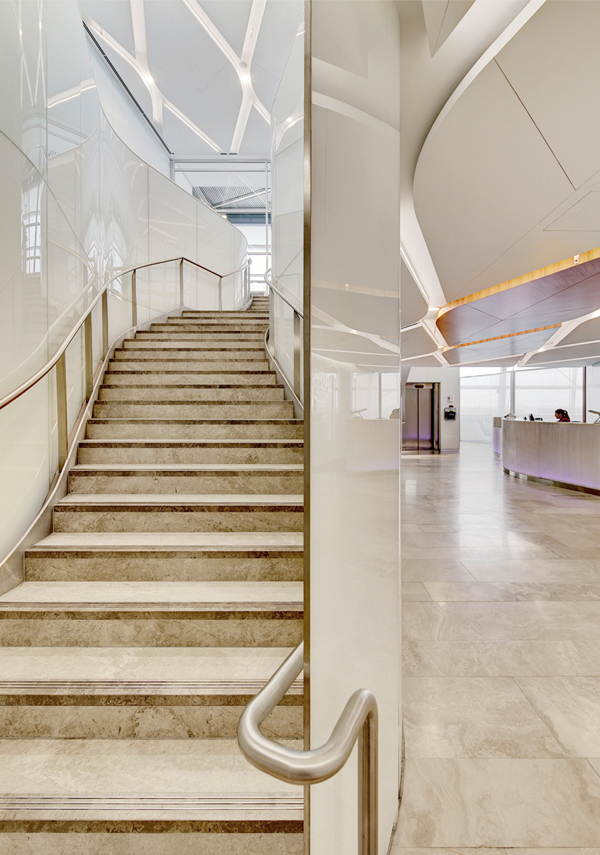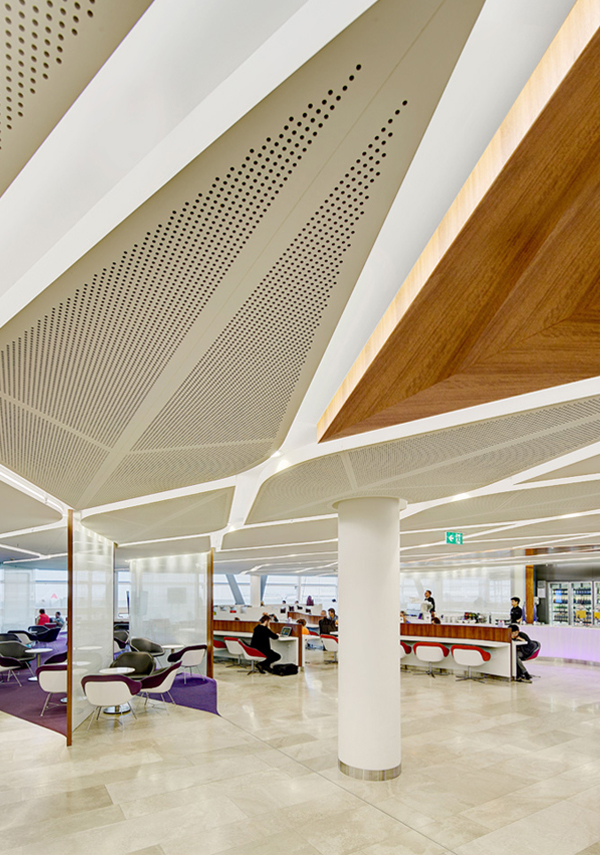 The Australian Design Review previews Virgin Australia Sydney Lounge by Tonkin Zulaikha Greer Architects as part of our IDEA 2014 Shortlist series.
This project is just one of 120 Australian designs featured in the highly anticipated book Life Spaces: Live Work Connect, 120 Award Winning Interiors from IDEA 2014.
To view this project in full, with a 400-page limited edition hardback book of this year's IDEA winners, order your copy of Life Spaces: Live Work Connect.