There is a refined elegance to the style of the inimitable Greg Natale that pervades ever aspect of his work. Known for his layers, Natale works with pattern and texture in a way most work with colour alone. That he is also a master of colour and more precisely scale make him one of the finest craftsman of interiors. At heart of his layering is an exactitude of quality. Each piece is selected with care, each line known for its ability to bright weight or lightness to a room, and it is this attention to detail and furniture's capacity to transform that he has brought to his collaboration with Stylecraft on the Chest range.
One of the delights of Natale's design is its ability to echo recent histories with signature elements without being an homage or thematic exploration. Rather a given quality or emotional connection will become the fulcrum rather than the focus, as it was in Stylecraft's collections Box and Case that Natale is extending. In true Natale style however, it is the elements of these ranges that referenced the fifties that he has developed within a contemporary milieu.
"I wanted this collection to be soft and liveable,' says Natale. "I love timber, and those angled lines of the '50s really resonate today."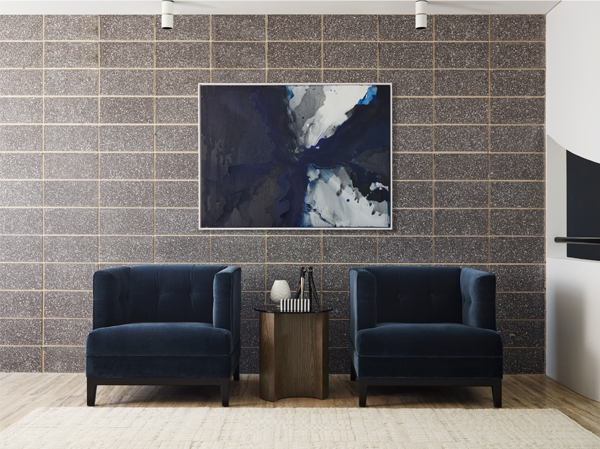 While the range is clearly a body of work, there are three defined properties within the range.  The lounge and lounge chairs for example, comprise a low contained expanse where visual weight is determined by upholstery choice. Moreover, the elegant leg allows very dark tones to be introduced to a room without an overly solid effect. Conversely, the leg also supports lighter tones with a sense of weightlessness.
Australian made by Woodmark from fine American Oak, the quality of the range has all the hallmarks of Stylecraft's offering. Where this is most apparent is the second layer of the range. Working beautifully with the lounge and lounge chairs, the armchair is a gorgeous piece of engineering and craftsmanship. The square lines of the fifties are graceful, slim and inviting, while the whole is light and effortless. As such, the large square cushions allow the introduction of strong colour or pattern without overwhelming the room. Sitting between the lounge and armchair is the credenza, which, like the lounge chairs, explores the possibilities for weightlessness in a solid form.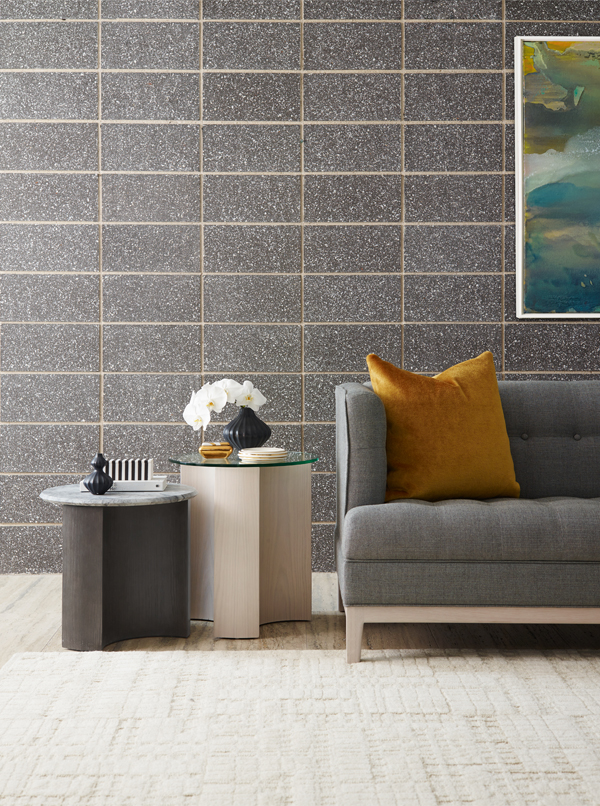 Drawing the whole together are the signature Natale coffee tables and in a cheeky nod to the fifties, nesting tables. It is perhaps here that Natale is at his best, which is not to say that one element is better than another, but rather that each piece works perfectly as a stand alone addition to a room.  This is in many ways a reflection of the qualities Natale and Stylecraft see in each other, in that the range has been designed for immediate application across residential, retail, commercial and hospitality such as hotels, while the single pieces will continue to resonate well into the future. It has also been designed to be layered as Natale provides the bridging piece that allows an iconic piece from the fifties work in a room full of contemporary pieces.
About Greg Natale
Winner of Interior Designer of the Year at the 2014 and 2011 Belle Coco Republic Interior Design Awards, Greg Natale champions the integration of design and decoration in residential, retail and commercial spaces. He is known for his tightly edited, bespoke approach to designing interiors and his bold use of colour and pattern to create warm, livable spaces. Since 2001, when he founded Greg Natale Design, he has directed his passion for the principles, possibilities and heritage of design towards creating the most inspiring and intimate spaces.
About Stylecraft:
For 60 years, Stylecraft has been a leading provider of furniture for commercial, residential, hospitality and educational spaces. Its original, contemporary products are Australian designed and manufactured, with a selection of international brands represented exclusively. Stylecraft has six showrooms around Australia and one in Singapore.
Greg Natale has been a regular guest at IDEA since winning in 2004, receiving a multitude of awards and nominations through the program. Natale's interior design work is currently on the IDEA 2014 shortlist, across various categories including Residential Decoration, Residential Single and Designer of the Year.
For a 400-page limited edition hardback book of this year's IDEA winners,order your copy of Life Spaces: Live Work Connect.