We catch up with Ricci Bloch, a finalist for the IDEA 2020 Emerging Designer of the Year award.
The Sydney architect has four years under her belt in her own practice and and 13 years in the industry creating beautiful, holistic spaces that weave together elements of architecture, interiors and landscape. Her two shortlisted IDEA entries for 2020 are as exquisite as they are diverse.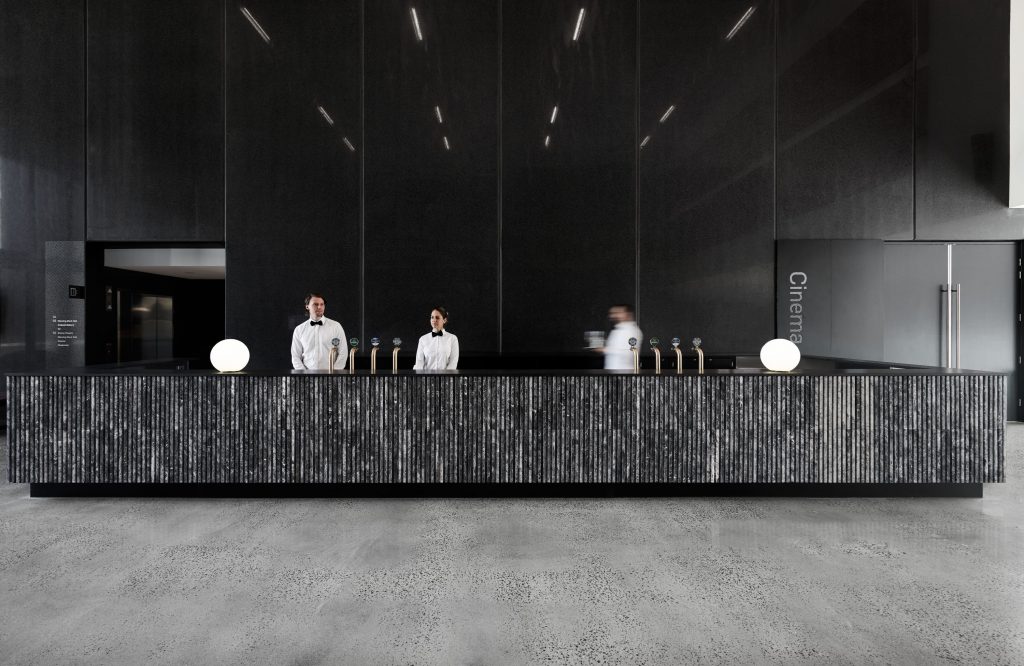 The Kambri Lobby Bar encapsulates a skilful piece of theatre, disappearing when not in use, but performing as if on stage itself when the occasion calls.
Against charcoal-aggregate wall panels and polished-concrete floors, the bar is topped in flamed black granite and wrapped in fluted marble tiles, a classic textural pattern referencing the Doric columns of Ancient Greece.
As projects stand, it's small in stature, but big in impact.
Bloch's other shortlisted project is light where the Kambri Bar is dark and moody.
An intimate "dressing room" where merchandise is foregrounded with gallery-style displays and lighting, the flagship Sydney store of The Eye Piece opticians hides its machinations and in-house dispensary behind a mirrored box.
Harmonising with the Heritage brick-and-timber shell are the freestanding walnut-and-glass cabinets with brass detailing, plush drapes and furnishings from local Australian makers.
I admit when looking through the shortlisted projects for IDEA 2020, I was struck by the latter. Bloch's projects are infused with the character and spirit of Australian craftsmanship. It's something she freely admits herself. Her projects are confidently domestic, a celebration of both the existing soul of the site and the sustainable ethos of retaining rather than replacing.
Bloch represents the next generation of Australian architects and designers, doggedly producing projects that go beyond just beautiful to positively affect people's lives and the planet. I had to meet her and find out more.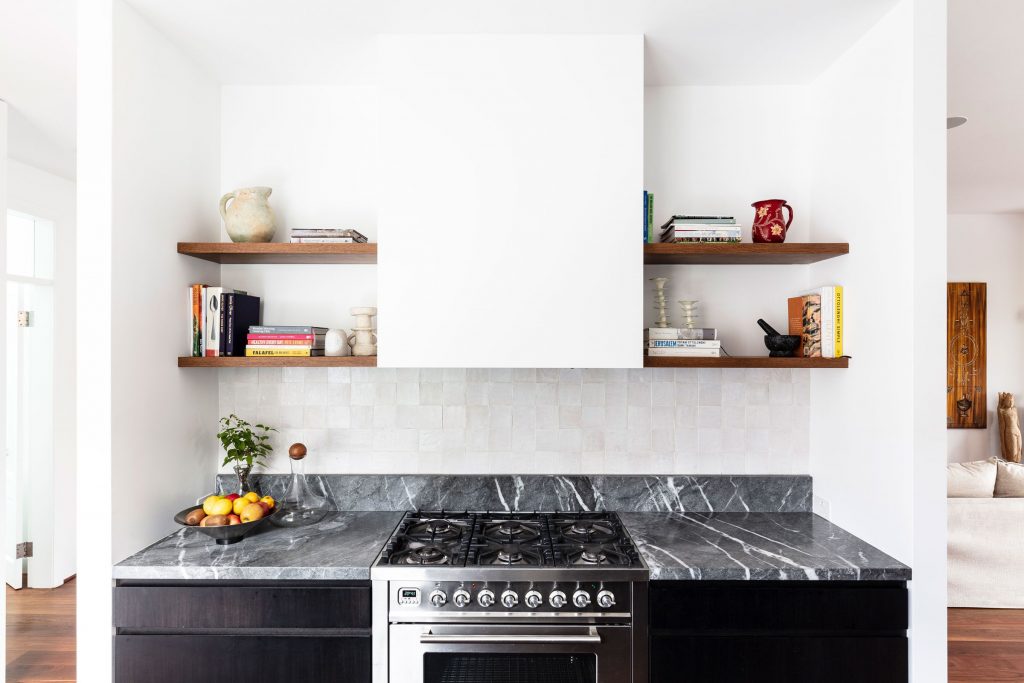 ADR: Hi Ricci! Tell us about yourself.
Ricci Bloch: Growing up in a creative family (my dad was a jeweller and a hobby artist), I was exposed to art and design from an early age and then a change in career (for my dad) saw me spending weekends as a young teenager on residential building sites.
It wasn't until I was in Pompeii on a gap year that I realised architecture was my destiny. I had a lightbulb moment walking through the remains of the ruined city, experiencing the natural materials and sequence of spaces via the leftover walls (like a 3D floor plan) and imagining how they were once used.
After having worked at Tribe Studio as a graduate and then Meacham Nockles McQualter, I was approached by a friend of the family with a commercial office fit out in the Sydney CBD.
With no real plan, but a lot of optimism, I launched myself into practice in early 2016, and I haven't looked back.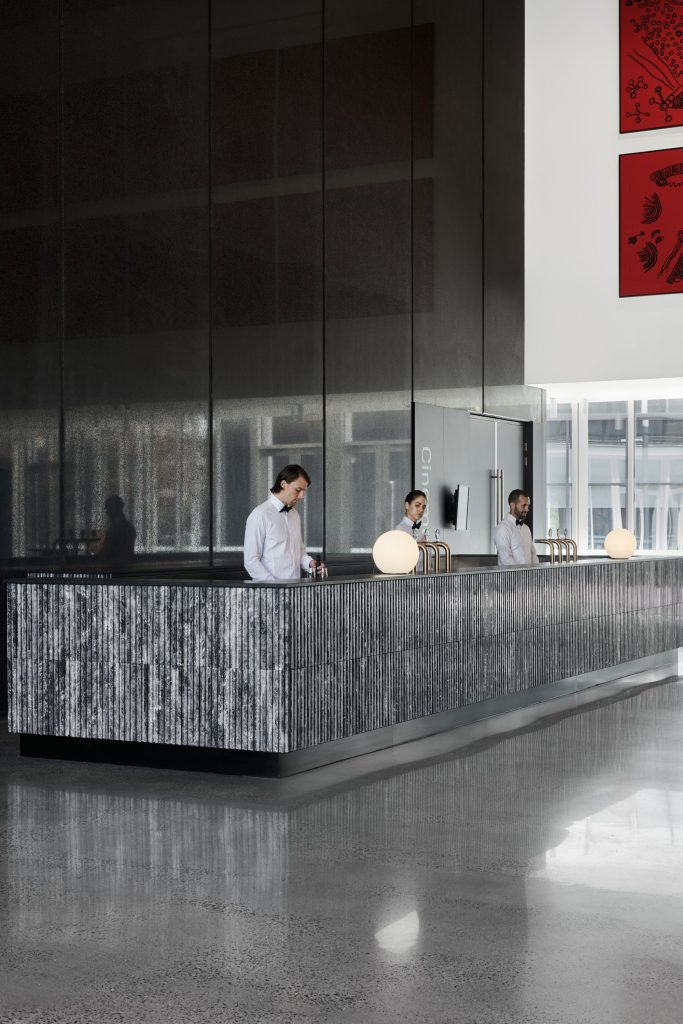 How do you describe your design sensibility and your aesthetic?
RB: Our practice is devoted to doing timeless work that has a positive influence on the way people live in and use spaces. Our designs begin with an empathetic response to the people who will ultimately occupy and enjoy the space. We aim for elegance, comfort and a streamlined simplicity.
We work across a number of sectors from residential and retail to hospitality, commercial and clinical, and our studio integrates architecture, interiors and landscaping in a holistic way, so nothing feels added-on.
One of the unique elements of our practice philosophy is that our approach is domestic, regardless of the project typology. Our spaces are inviting, welcoming, comfortable and easy to occupy. We always try to avoid demolishing existing buildings, so we work hard to retain existing elements.
This helps us to keep the character and charm of older structures, while improving and enhancing their functionality and performance for contemporary use.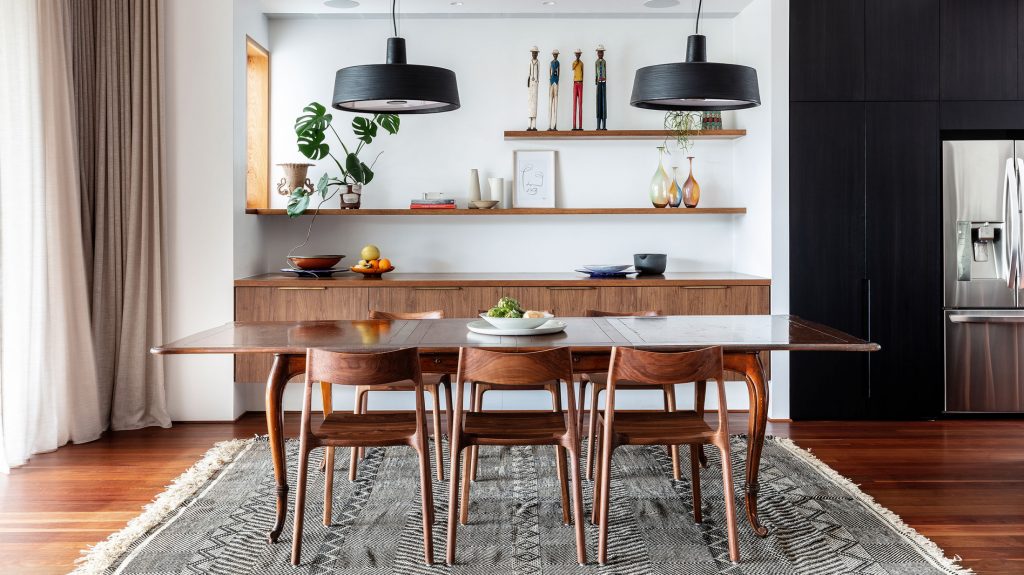 What does being shortlisted for IDEA mean to you?
RB: We feel really grateful that our projects have been shortlisted by the judges. We see it as a huge honour to be recognised by our peers in these awards, especially to be shortlisted in the Emerging Designer category.
What advice would you give to emerging designers who want to follow your path?
RB: Architecture is equal parts confidence and risk-taking, and I think the most successful architects have a strong sense of their own values, which are evident in each project they undertake.
So: Have confidence. Trust your ideas, instincts, abilities and process. Take risks. Ask questions of others and surround yourself with knowledgeable and experienced people who can guide and mentor you.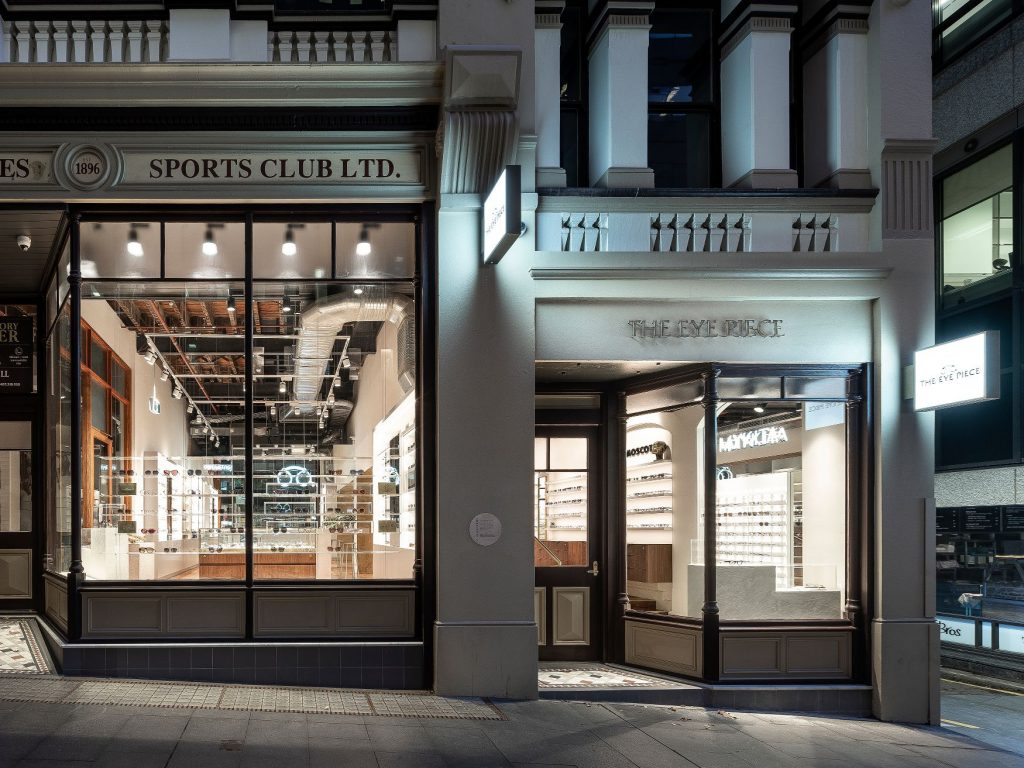 What was one of your biggest lessons learned since starting your practice?
RB: Running my own practice has reinforced that building successful and collaborative relationships is one of the most important parts of being an architect.
When a client engages me for a new project, they place their trust in me. They allow me into their lives for a couple of years while we work together to design and construct their vision.
Choosing the right architect is a hugely important step for clients – who often feel excited and apprehensive as their project starts – so I start by really listening carefully to them, so I can truly understand what they need and want, and then I show them how great design and architecture can help them achieve those ambitions.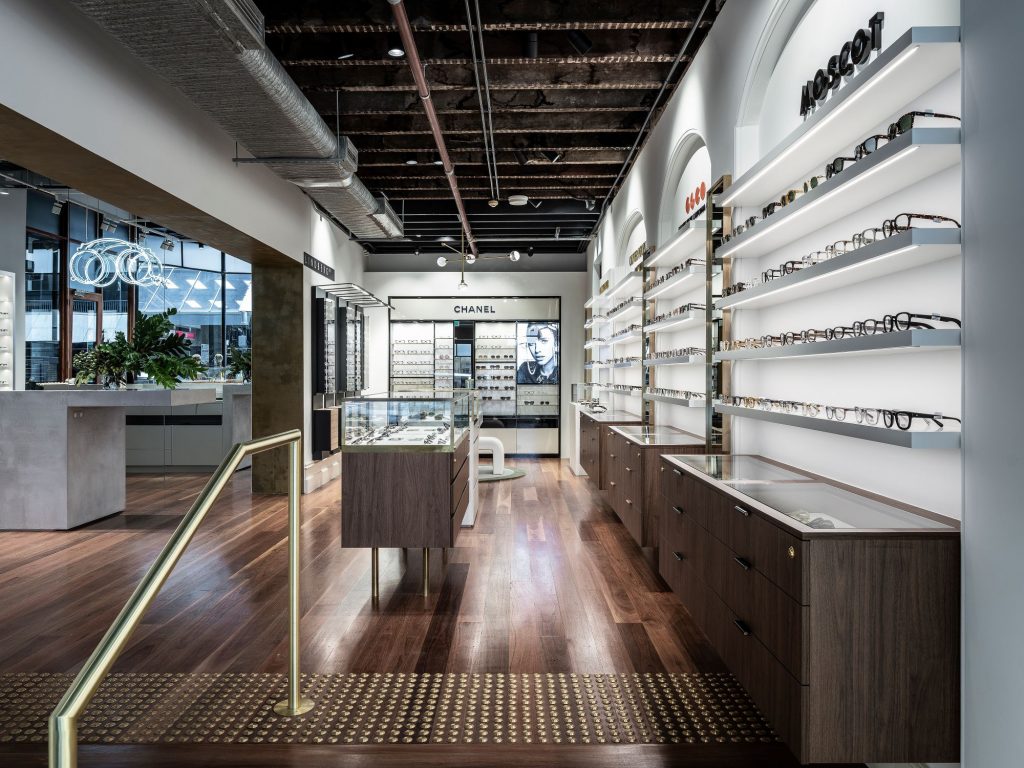 What are your top 3 main sources of inspiration?
RB: I love adventure, so travel and exploring new places (in normal times) is something I look forward to planning and doing.
In the post-COVID era, magazines and online sources of inspiration plug a bit of that wanderlust, but I'm looking forward to being able to go travelling again.
When it comes to new projects, I build a complete understanding of the problem – starting with the site, any existing buildings that we'll retain, the clients' brief and all the other elements that will inform my design – and then putting the jigsaw puzzle pieces into place to come up with a solution that my clients will love.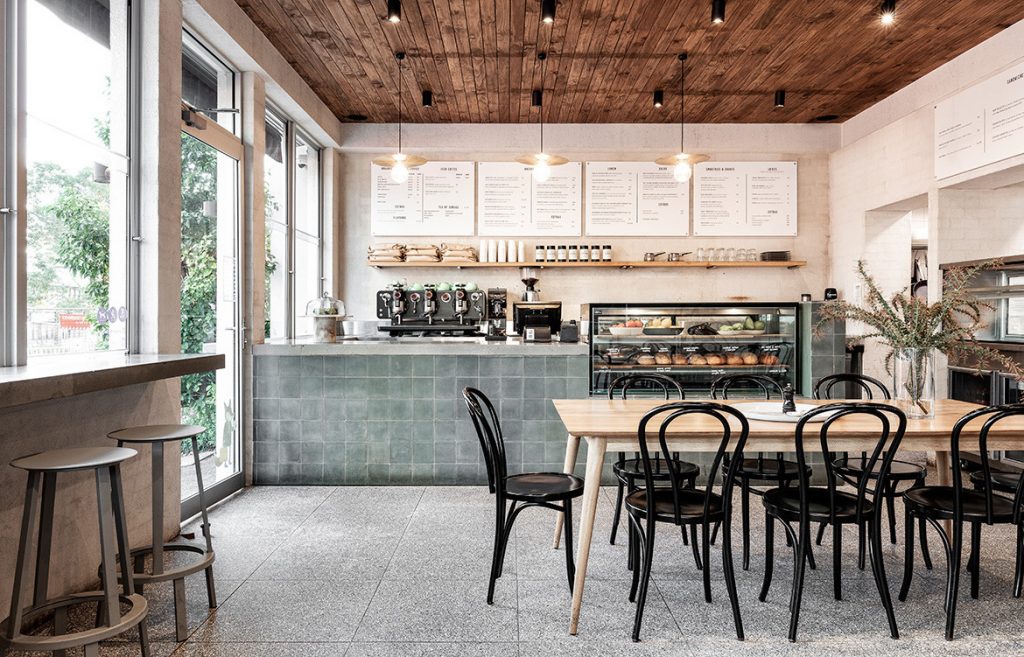 What would be your dream creative project?

RB: I'd love to work on a project in the country or out of the city, maybe something international post-COVID – a new house or a mixed-use project, boutique accommodation among a winery and restaurant.
For me the thrill of architecture lies in embarking on something new, whether that's working with new clients, being challenged by a different building type, exploring climate and context in a new location or pushing against the boundaries of what's possible, always with the aim of manifesting my clients' aspirations.
What's one thing other people may not know about you?
RB: I have a 15 month old (cheeky) Lakeland Terrier puppy named Archie. When he's in the office, you'll find him sleeping under my desk (most of the time) or on site visits with me.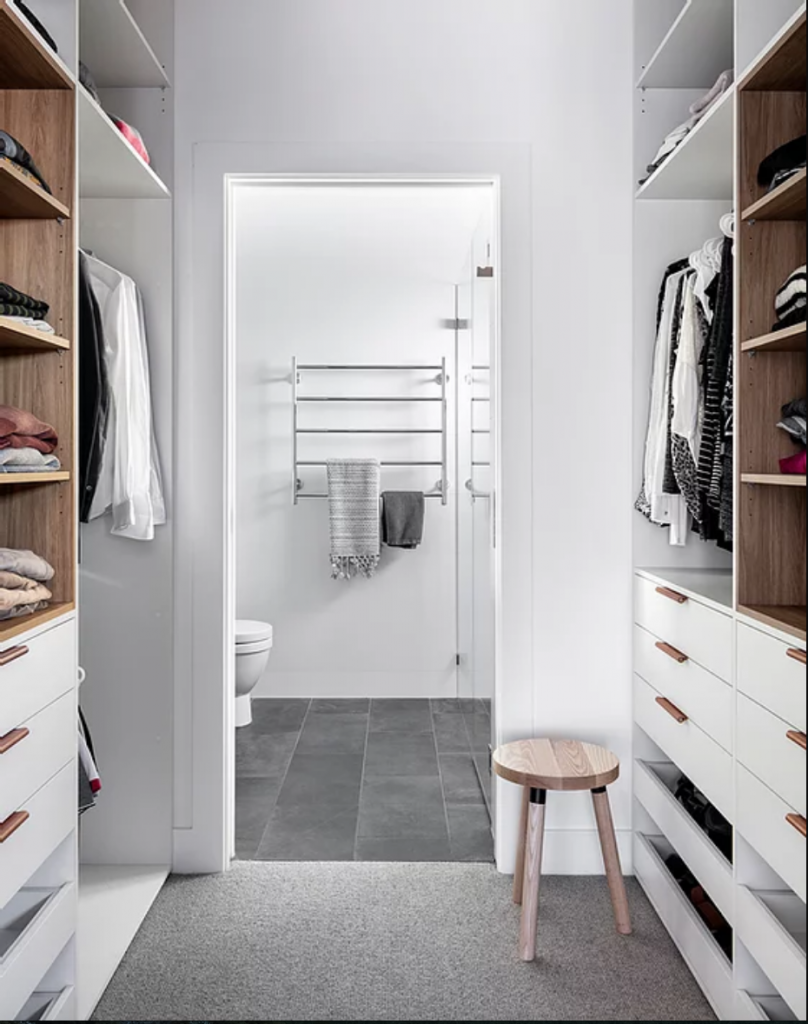 What's next?
RB: As well as working on beautiful projects with great clients – that improve and enhance the ways they live and experience the city – I'm keen to promote the benefits of great architecture and how it can positively affect people's lives and the planet.
At the moment, we are working on lots of exciting projects – several houses, a few office fitouts, a small multi residential building connected to a Heritage building (which will start construction soon), a boutique hotel by the beach and my own house.
Lead photo of Ricci Bloch supplied.
Over the next couple of weeks, we'll be hearing from some of IDEA 2020's other Emerging Designer finalists. See who else made the cut.