The layout of the 400-square metre, four-bedroom apartment is at once intimate, yet conversely spacious. The modest entrance reveals a living room that presents rather as an opulent and comfortable boudoir.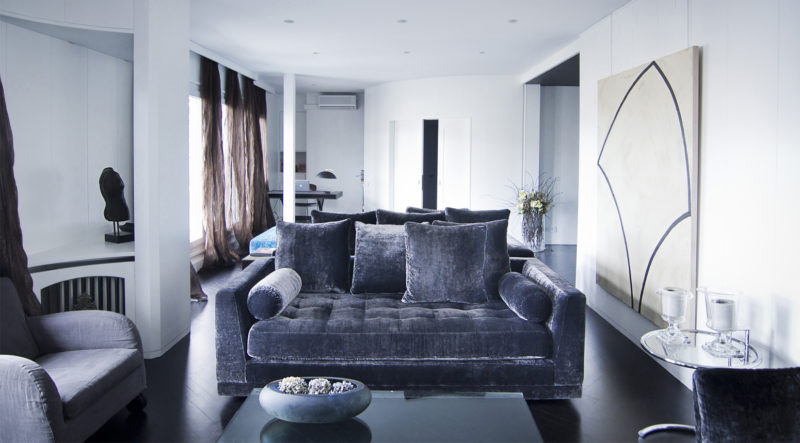 The style is feminine, but its colours, textures and furniture combine to reinforce a strong contemporary aesthetic. There are sofas covered in velvet, occasional chairs swathed in silk, tables with interesting lamps and unusual objets and art upon the walls. To the back of this
To the back of this room the entire wall has been covered with antique mirror that reflects the entirety of the space. With the press of a button, however, a large television appears through the mirror as if by magic. Folch loves innovation and incorporates technology seamlessly into all of her designs.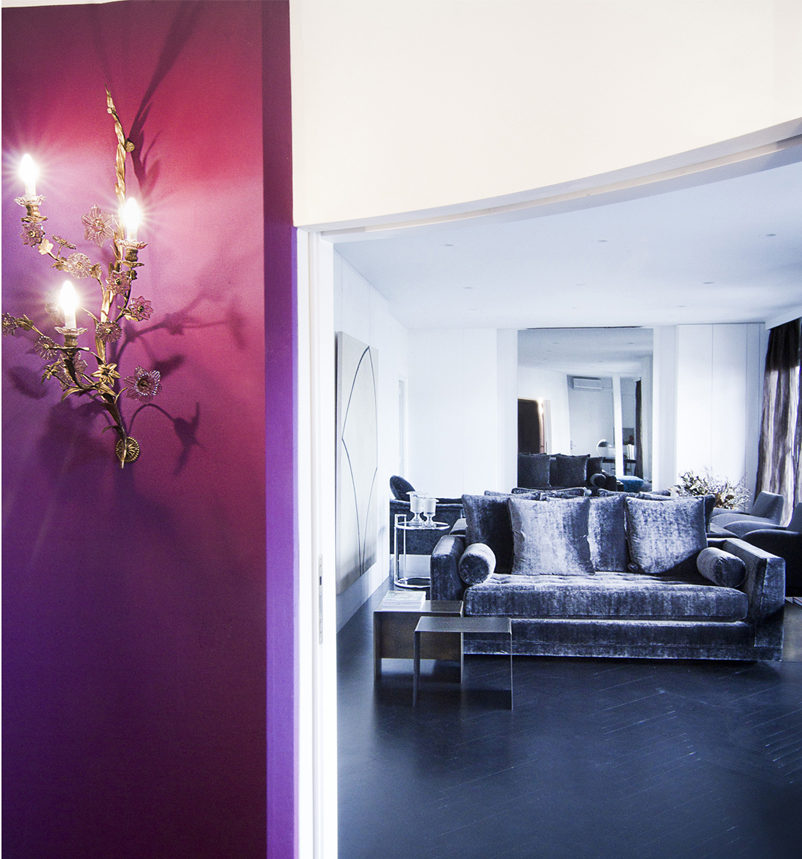 The living room, with a side that faces the street, is divided from an outside balcony area by full-length, floor-to-ceiling windows and glass sliding doors. The spatial footprint of the veranda is large at 50 square metres and presents as an entertainer's dream.
There are two seating areas, a kitchen and a bar, and this is a place to relax and surreptitiously enjoy the streetscape below, away from prying eyes of neighbours or passers-by. The comfortable sofas and chairs are designed by Folch, as is everything within the apartment, and her product designs are exact and refined.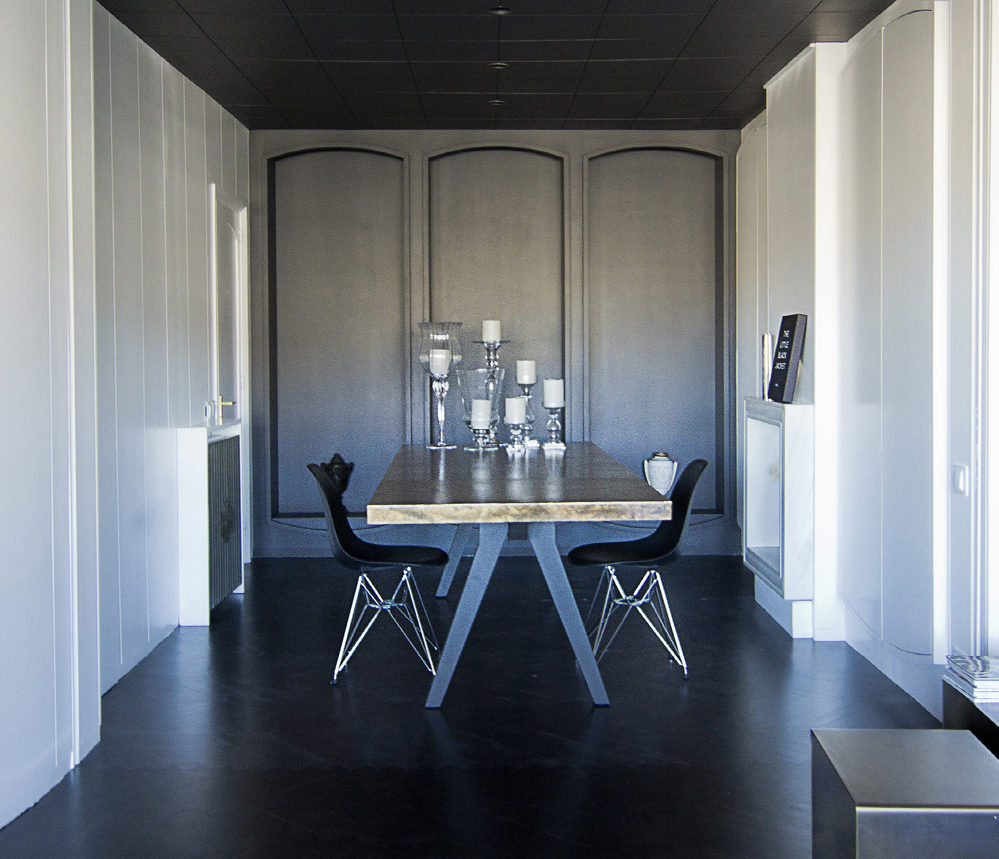 The rear of the apartment past the living areas is given over to the sleeping quarters and utility areas, with master bedroom, en suite and dressing room, study, bathroom and three further bedrooms, another smaller outside patio, laundry, storage areas and kitchen.
Nothing has been left to chance; everything is designed for the balance of aesthetic pleasure and function. The kitchen is compact and again designed for entertaining. Preparation areas are defined not by the usual island bench, but by two counter tops as separate working areas, both within easy access of the refrigerator and oven, and there is ample storage hidden from view.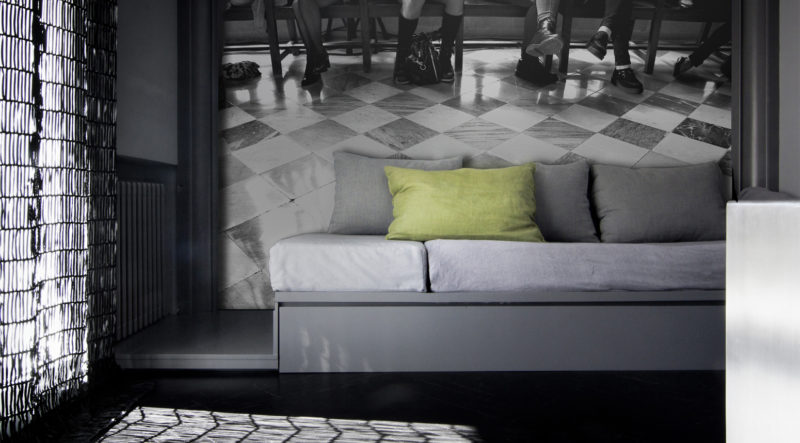 Folch's home is ever-changing. The interior design of the apartment is fluid, always being transformed and updated.
Rather like chefs with their test kitchens, Folch uses her home to literally test out design ideas for her clients; new surfaces are given the real life wear and tear evaluation; sofas are reupholstered and a new fabric is appraised through everyday use; and cabinetry is designed and redesigned to incorporate a new hinge or mechanism. It's all about design excellence and Folch is not happy until everything is absolutely perfect.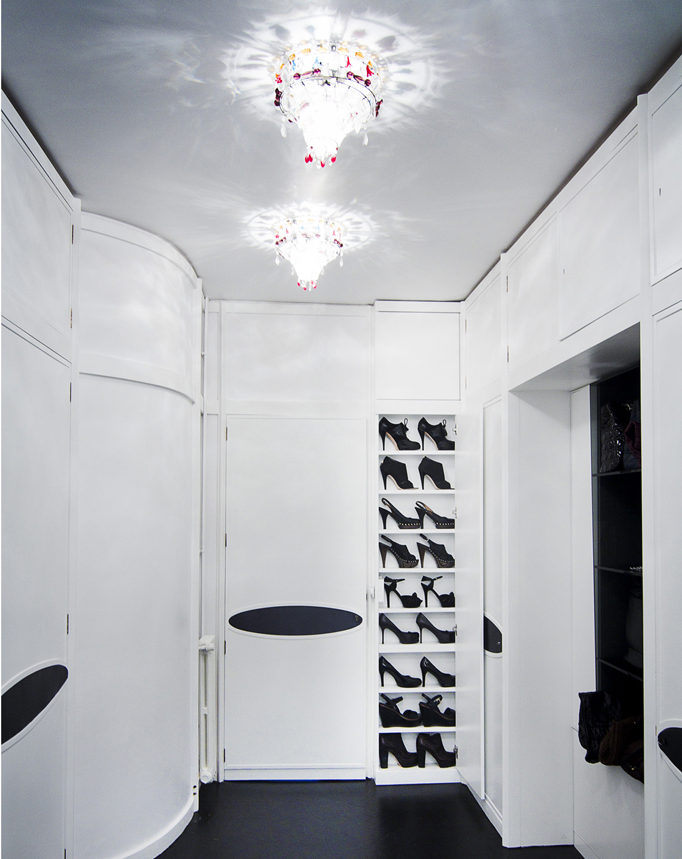 Sara Folch Interior Design Studio is a practice that is constantly busy designing hotels, residences and retail establishments with multiple projects on the drawing board ready for completion.
Although Folch works primarily in Spain, her many commissions take her further afield and there may be a chance that the practice will be heading to Australia soon. Should this happen, Australia will have the chance to see first hand the sophisticated style of this European designer.
We all know that the world is a small place, and becoming smaller, and the benefits of this for design are a true exchange of ideas and communication of opinions. As Australian designers travel abroad, it's good to see Europeans coming to our country and we are all the better for the interaction.
Photography by Mireia Rodriguez.