If ever there was a Hollywood movie story of meteoric rise, international stardom, enigmatic brilliance and murder mystery, surely the life of Florence Broadhurst fits the bill.
The undoubtedly eccentric and talented designer was born in Mt Perry, a remote Queensland town in 1899 but gallivanted through Asia and England; performing professionally on stage, befriending royalty, exhibiting as a painter, and finally owning an internationally recognised wallpaper company whose success was reliant on her design creativity.
Florence came from a rural cattle station but rose to much greater notoriety, partially a result of a compulsion to exaggerate – it was often hard to distinguish between what was real and fictional as she once claimed to descend from English aristocracy – but more significantly down to her design brilliance and effervescence.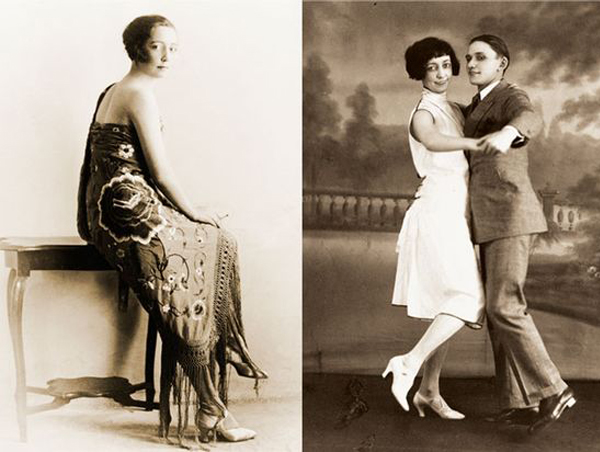 Broadhurst's eventful career trajectory took flight by winning a singing competition at 16, which led to performances across Queensland and later India, South-East Asia and China; and so began a story befitting a cinema screen. In 1926 she founded a modern academy of arts in Shanghai, known as the Broadhurst Academy, offering tuition in violin, pianoforte, voice production, modern ballroom dancing, classical dancing, musical culture and journalism. Curiously she uprooted to London in 1933 and reinvented herself as "Madame Pellier" running a dress salon on Bond Street.
After spending more than a decade in the United Kingdom, Broadhurst returned to Australia and settled in Sydney where she started painting with typical vitality. Her real creative calling came in 1959 when she started a revolutionary wallpaper business, creating hundreds of unique and luxurious patterns with rich and vibrant colours all perfectly matching her flamboyant personality. In a matter of years her company monopolised the Australian market and started exporting to North and South America, Europe and the Middle East. She had reached a zenith moment, elevated to the status of prolific socialite; she became as famous for her luminescent personality as her stunning wallpaper and textile patterns.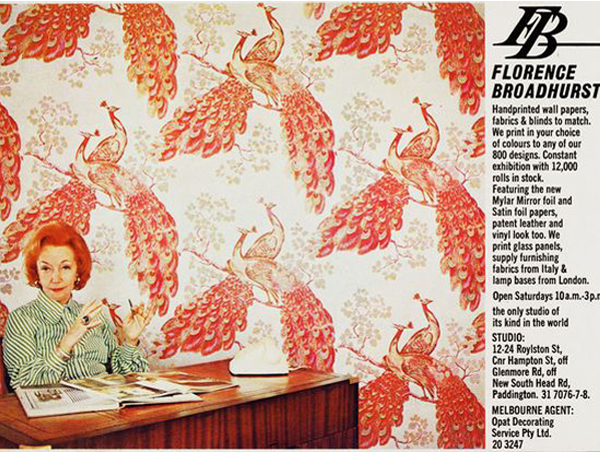 But, as with any Hollywood script, there is a customary twist – mystery and intrigue entwine to keep the viewer's attention. And so in October 1977, age 78, Florence Broadhurst was brutally murdered in her Paddington studio. A shocking turn of events that horrified and captivated national media, even more so given that the murder was never solved – the cliffhanger to end all cliffhangers. One thing is for sure; her designs live on and are desirable now more than ever.
It is hardly surprising then to find Signature Prints, a Sydney based design, print and manufacturing company specialising in premium textiles and wallpaper, offering an opportunity to reproduce classic Broadhurst designs. Owned by husband and wife team David and Helen Lennie, Signature Prints has evolved from a cottage industry niche business to a leading international textile company. It now exports to over twenty countries across the world and are the proud custodians of the Florence Broadhurst design library, owning an exclusive worldwide commercial license.
Indeed, the celebrity of the designs has reached fever pitch as the American fashion label, Kate Spade, now uses a number of patterns across their textile range. Further, a recently produced a book written by Helen O'Neill, entitled Florence Broadhurst: Her Secret and Extraordinary Lives, explores the tales behind the persona. Fortunately we have one special copy to giveaway – please see below for details. But, what is most exciting is that Signature Prints offer workshops catering for all Florence Broadhurst fans!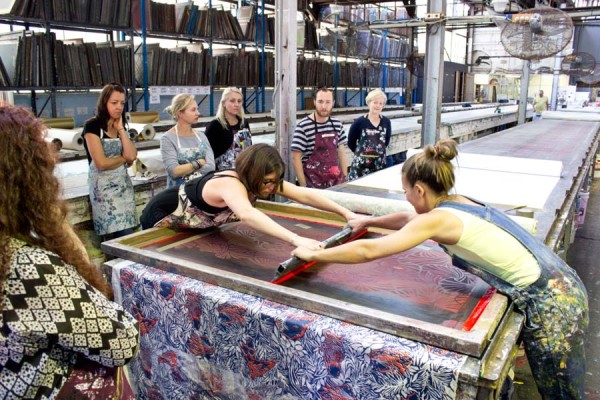 The so-called 'Back to Basics' workshops offer a chance to 'get up close and personal with the famous designs' and to be inspired by the complex and marvellous life of the designer. It is an amazing opportunity to roll up your sleeves and screen-print your favourite design. The expert team demonstrates the process of creating a print, allowing the visitor to imagine the life and times of Broadhurst. I was fortunate enough to get a glimpse of the workshops recently and it is an absolute thrill to recreate such artwork in a design space reminiscent of Broadhurst's own.
The next workshop is held on 29 November 2014 and spots are limited. The workshops also include a 30-50 minute talk from guest speaker Helen O'Neill and a tour of the Signature Prints studio. This is where you can learn more about Signature Prints and the people responsible for bringing the Broadhurst archive back to life. How did such a cherished design library almost vanish and how did it survive? A visit to Signature Prints can reveal all. Workshops generally run on Saturdays (light refreshments provided), last approximately 2 hours and are $160 per person but they are worth every penny. Whether it is as a birthday gift, an excursion or even a team bonding exercise, the workshop is a great opportunity to be artistic.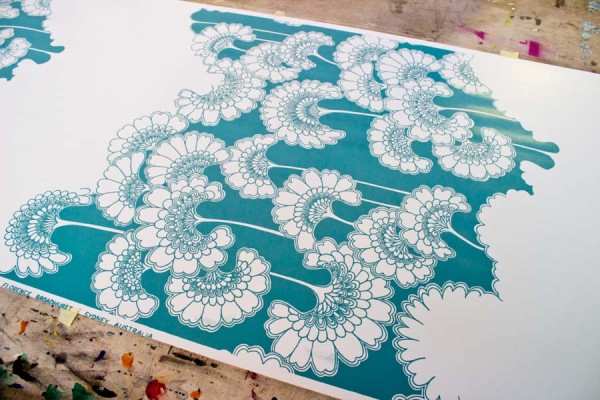 Review: Marissa Looby
To win a copy of 'Florence Broadhurst: Her Secret and Extraordinary Lives' answer one simple question in no more than 50 words: who would Florence Broadhurst invite if she was throwing an intimate dinner party in 2015?
ENTRIES ARE NOW CLOSED. The winner was Claire Flannery!
Signature Prints Pty Ltd
. 2/3 Hayes Road, Rosebery NSW 2018. Tel: +61 2 8338 8400