Melbourne architecture, interior and urban design agency Ewert Leaf has designed an Argentinian restaurant with bold interiors that reimagine the bohemian cobblestone streets of Buenos Aires through a contemporary lens.
The client, San Telmo Group, briefed Ewert Leaf to design a space that reflected the robustness of its famous gauchos (cowboys) and the country's vibrant culture. The practice chose moody tones and natural materials to create a rustic aesthetic, along with bright, jewel-toned details to add warmth.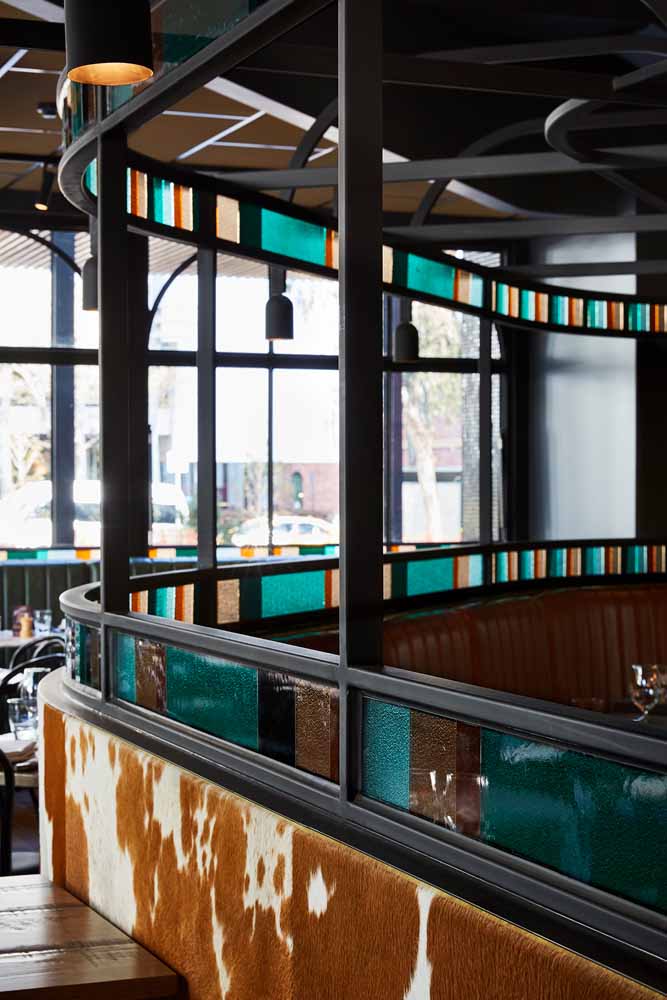 The dining room has an Art Deco feel and features a vibrant green palette inspired by Argentina's lush landscape, with hints of deep red and amber. A custom glass mosaic portrait of a gaucho welcomes guests into the venue.
"We created an inspiration board with images of gauchos for an artistic brief, which was turned into the final artwork by a tilemaker in Italy," says lead interior designer, Simone MacGinley.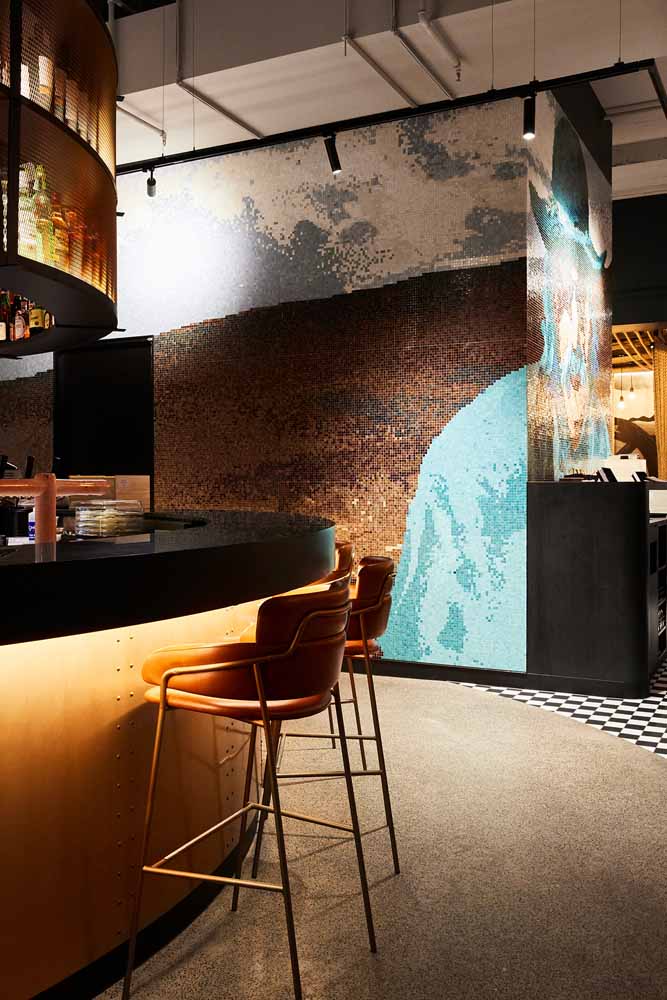 "This was the first time we have created a large-scale artwork for a project, and we'll be looking to do it again,"
The dining room features emerald green and tan leather-upholstered banquette seating, white marble tables, rough-sawn reclaimed timber floors and custom-designed broadloom carpet. Cowhide wraps banquette seating with arched metalwork extending over to divide the dining space, inset with colourful stained glass panels. A chandelier comprised of soda siphons in blue, teal, green and pink, inspired by those found in the San Telmo markets, makes a playful addition.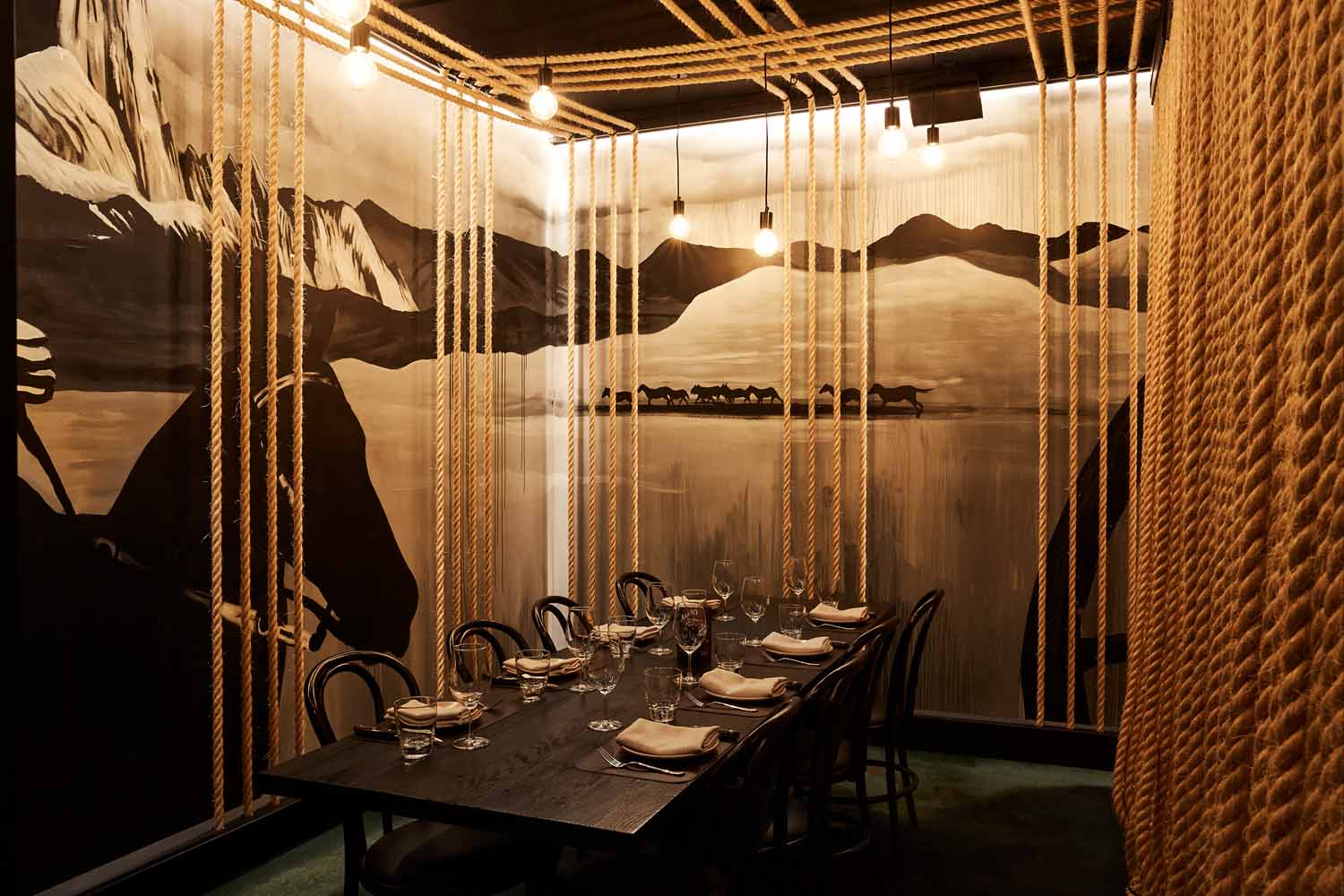 A curved continuation of the open kitchen, the bar features aged metal cladding and brass studs, a honed marble counter and overhead shelving in blackened steel with brass mesh. Warm tan leather stools with brass legs are stationed around the bar, and classic black and white chequered flooring creates a strong visual link to the client's other venues.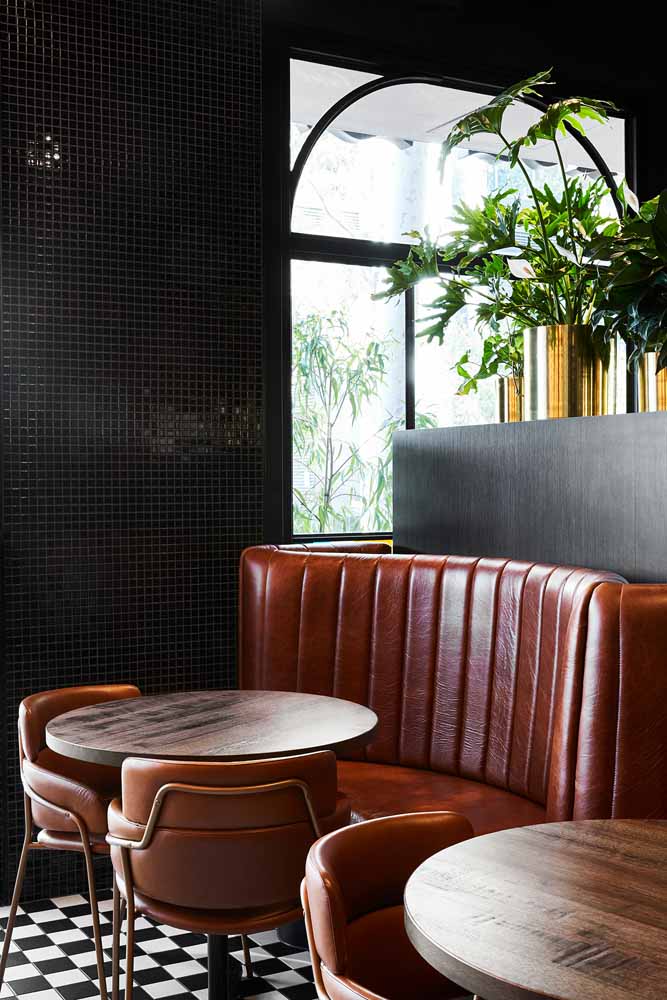 Bespoke blackened steel wine racks and moveable panels of sisal rope define the private dining room spaces while allowing guests glimpses of the main space. A floor-to-ceiling, monochrome artwork by local artist Dan Wenn illustrates the rolling plains and gauchos of Argentina along the walls.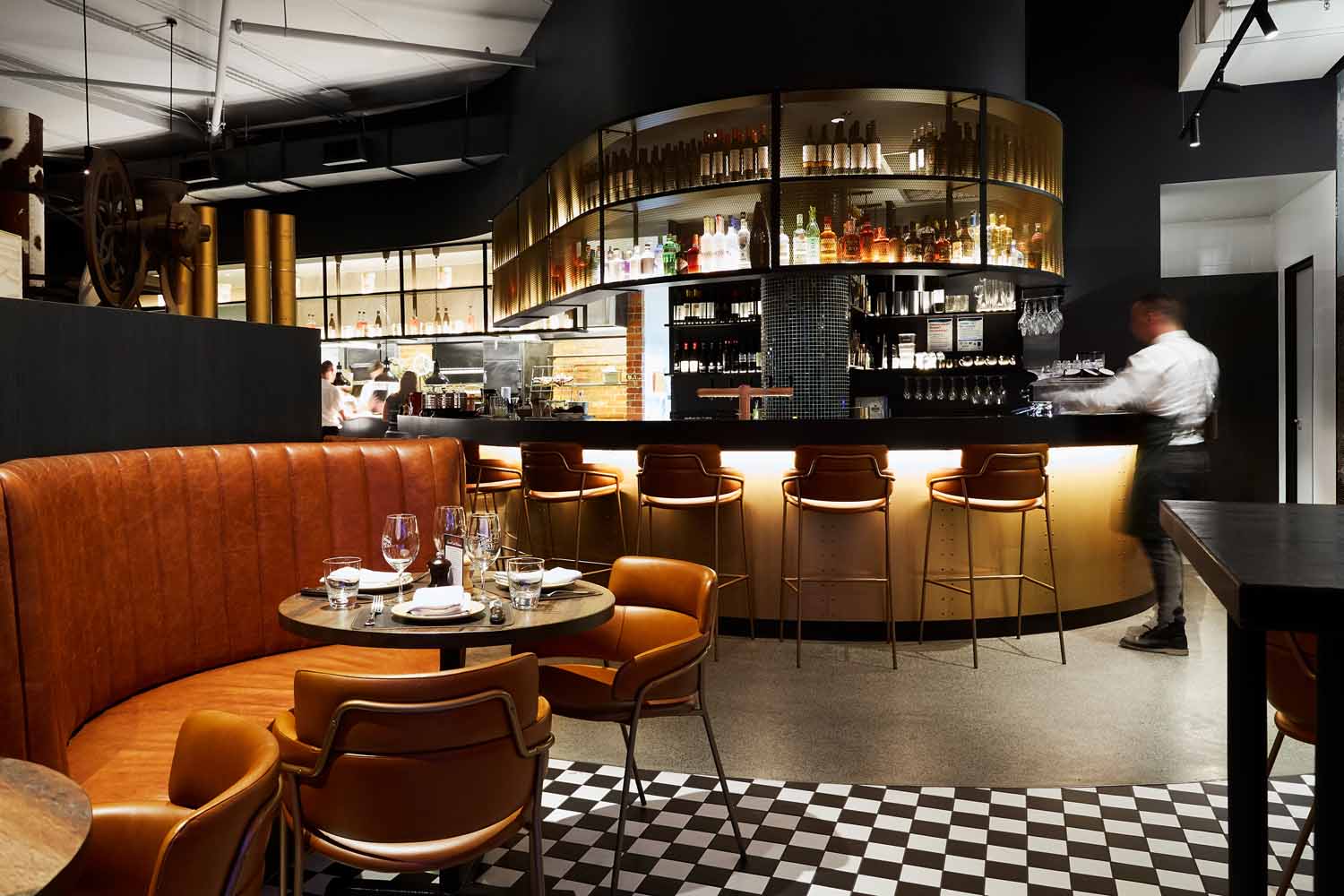 Photography by Fiona Storey