The client's love for contemporary collectible design and their impressive art collection are the centre of this Tamarama Beach house by Decus Interiors.
Just south of Bondi Beach, the family home eschews the typical beachside aesthetic in favour of a "more eclectic and refined expression.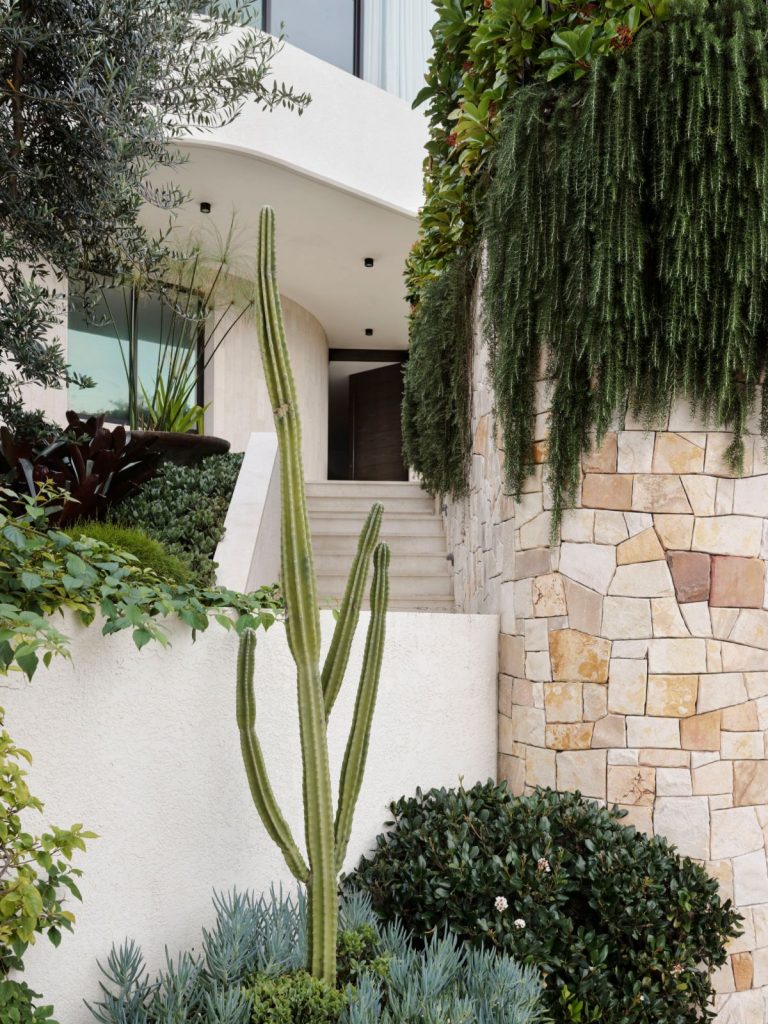 "We believe homes should respond to the identity of their occupants, not just their immediate locale," Decus Interiors managing director Alexandra Donohoe Church tells ADR.
"Although Corner House sits within a stunning beachside location, we were instead inspired by the client's love for contemporary collectible design and their impressive art collection.
"We wanted the interior to spark joy for our client."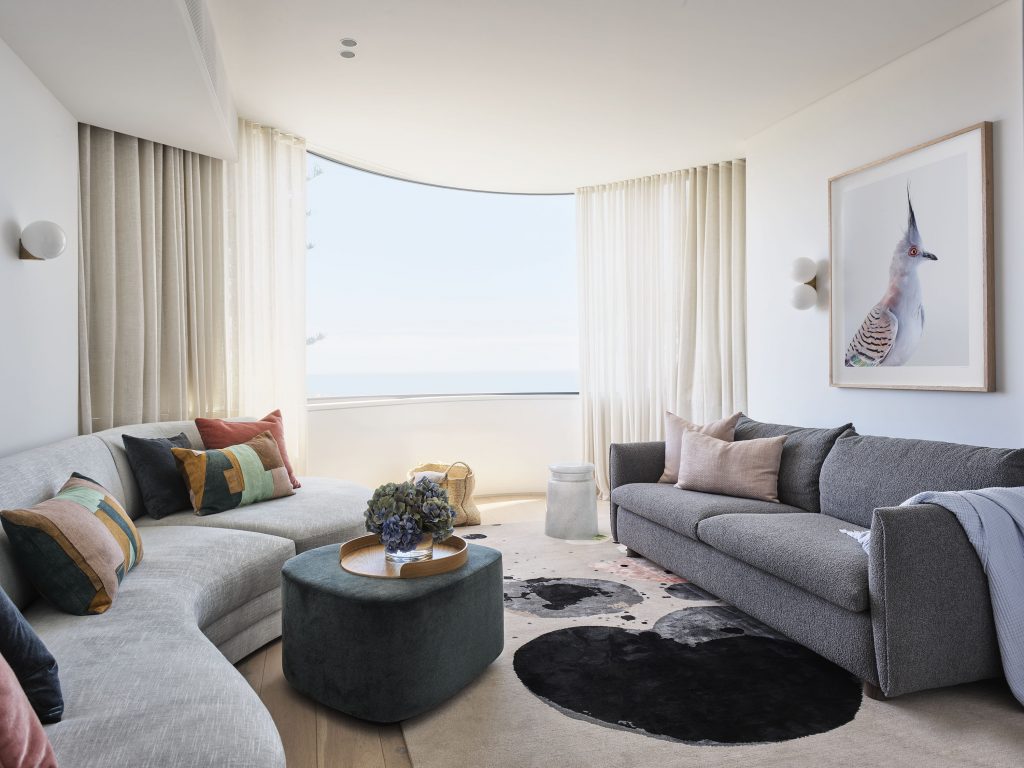 Seeking to "evolve the home's signature design language" by choosing the same design team, the retired clients were looking for spaces that supported informal and formal entertaining.
Decus Interiors left the original architecture by Porebski Architects untouched, transforming, instead, the interiors into a collection of bright and vibrant spaces that reflected the clients' personalities.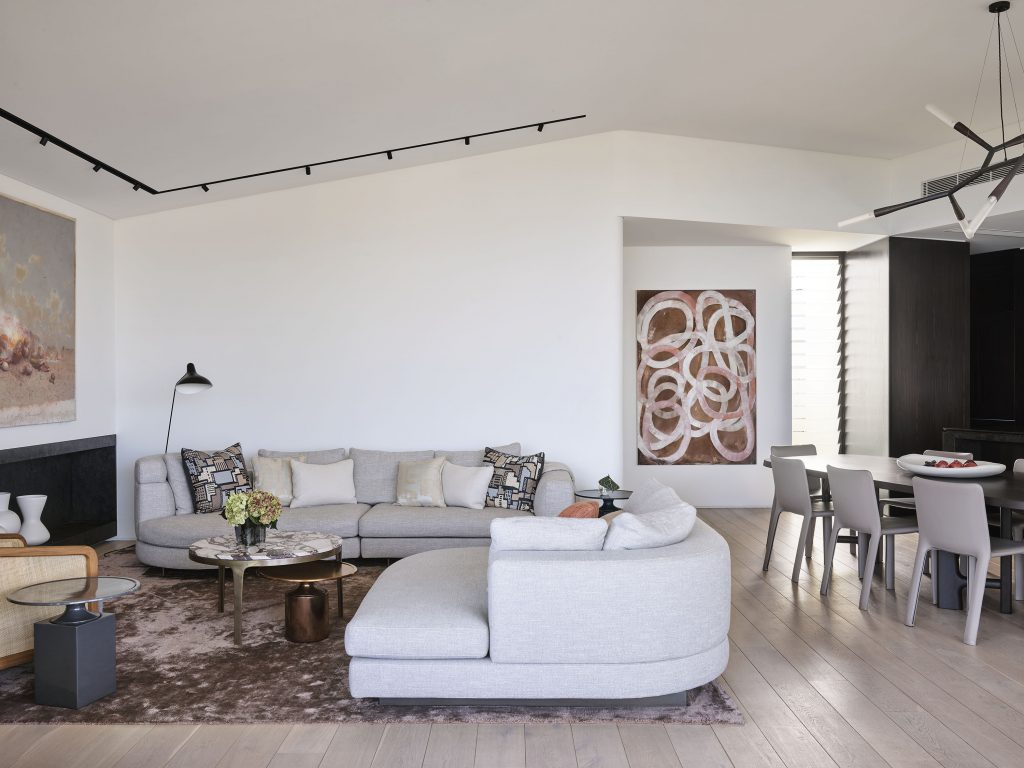 "A beautiful interior needs to communicate with the architecture to elevate the overall experience, often transforming a functional space into an experiential opportunity," says Donohoe Church.
"Within the kitchen and living spaces, we prioritised our clients' love for entertaining by embracing the expansive ocean views; spaces seamlessly flowing from one to another.
"Colour temperature, lighting levels and the general balance of tones and textures were critical for visual comfort."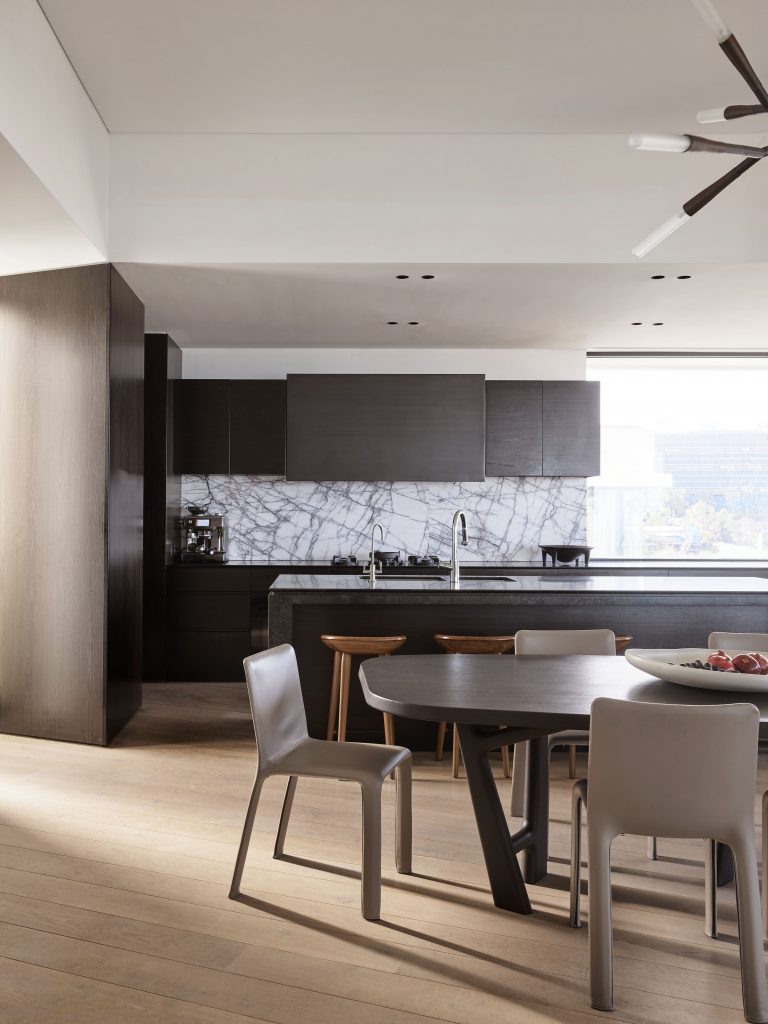 In the kitchen – a key focus for one of the owners – a published cookbook author who plans to host future cooking events here – an overall neutral palette is paired with custom darker joinery.
Bassam Fellows Tractor Stools surround the large kitchen island, which is topped with a "monolithic marble" counter deliberately selected to complement the white-oiled floorboards that run through the home.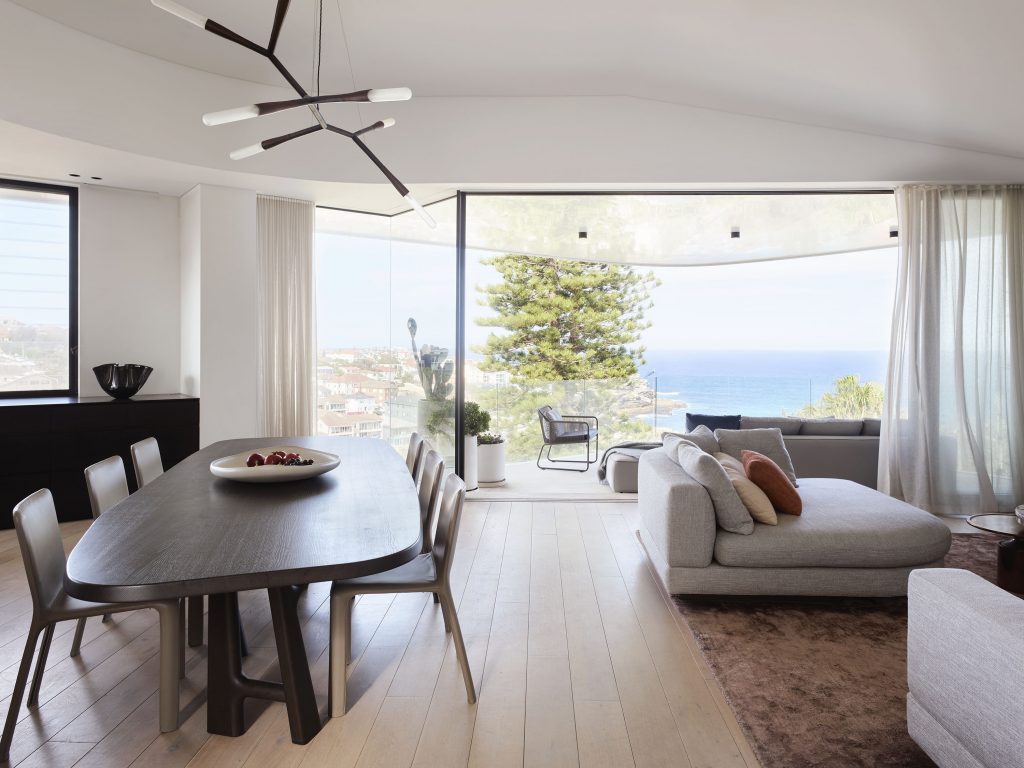 In the dining room, a Christopher Boots Phasmida 7 Arm pendant and Fanuli Joko chairs surround a YBU Table by Christophe Delcourt.
Like the kitchen cabinetry, much of Corner House's joinery is custom.
"We love working with the many talented makers, joiners, and artisans local to Sydney and around Australia –always pushing the creative boundaries for each design concept," says Donohoe Church.
"We relished the opportunity to play with form and function in this project, responding to the functional needs of each space."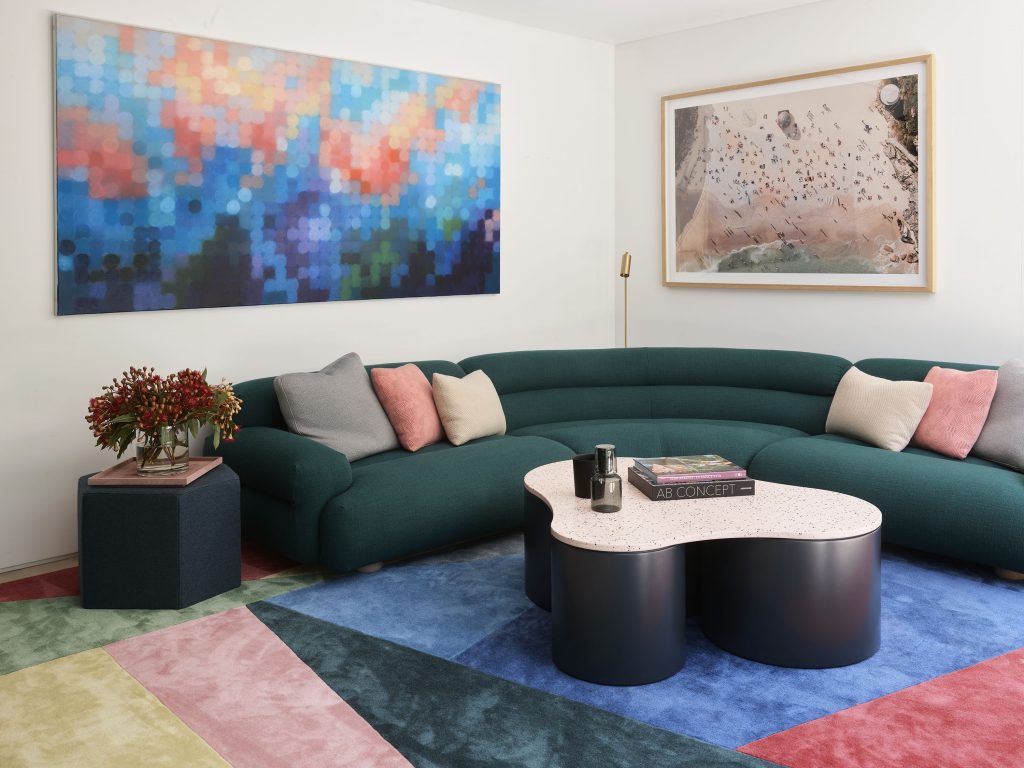 In the formal living, inbuilt joinery sits alongside a custom pebble-shaped ottoman and coffee table that respond to the gentle curves of the home's architecture.
While in the family lounge, a bespoke multicoloured rug matches pixelated artwork by US artist Matthew Johnson.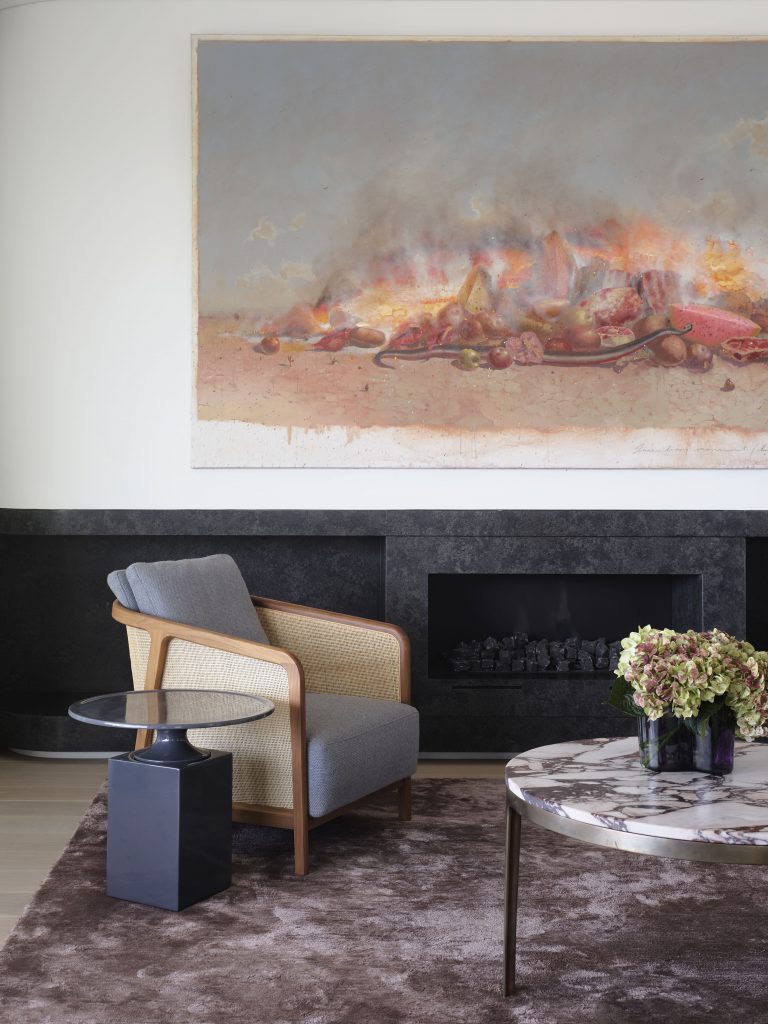 Elsewhere, works by Sydney artists Ildiko Kovacs and Tim Storrier make up a selection of the home's art collection.
"Each piece informed our approach to furniture, finishes and décor, favouring a more eclectic and refined expression," says Donohoe Church of the art.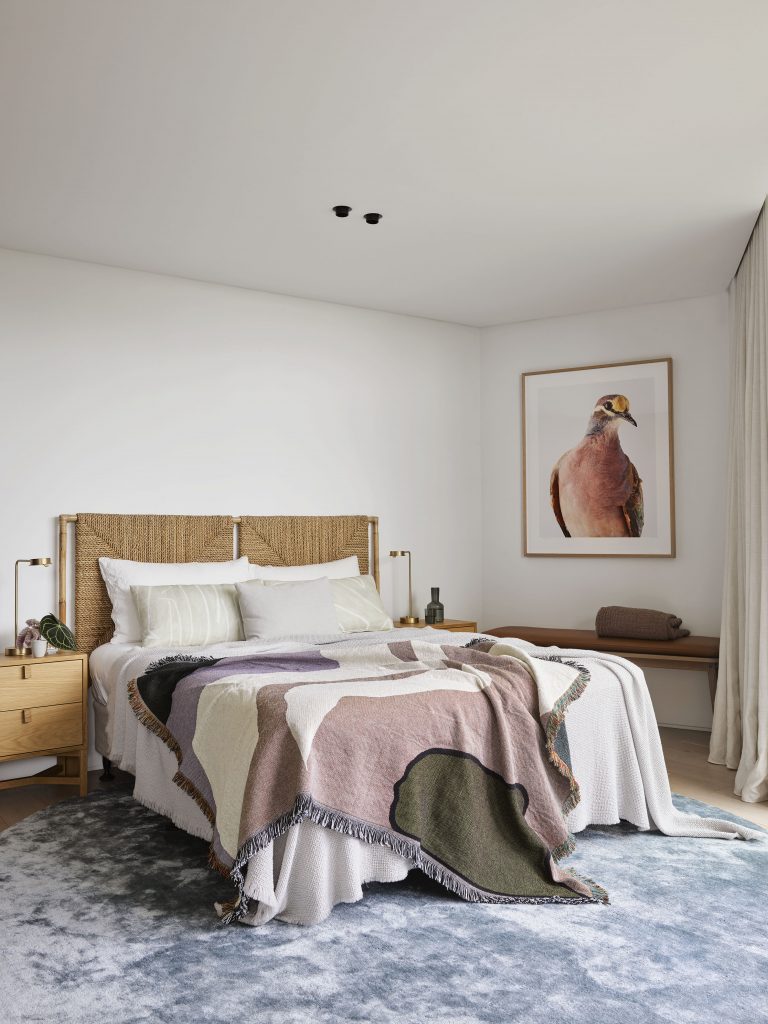 With so much of the living and dining spaces designed for large gatherings of family and friends, the home's quieter areas were, in contrast, "tucked away" as places of retreat.
A nursery and adaptable guest/sitting spaces were redesigned to allow the home to expand and contract in response to occupancy, shifting from two to eight with ease.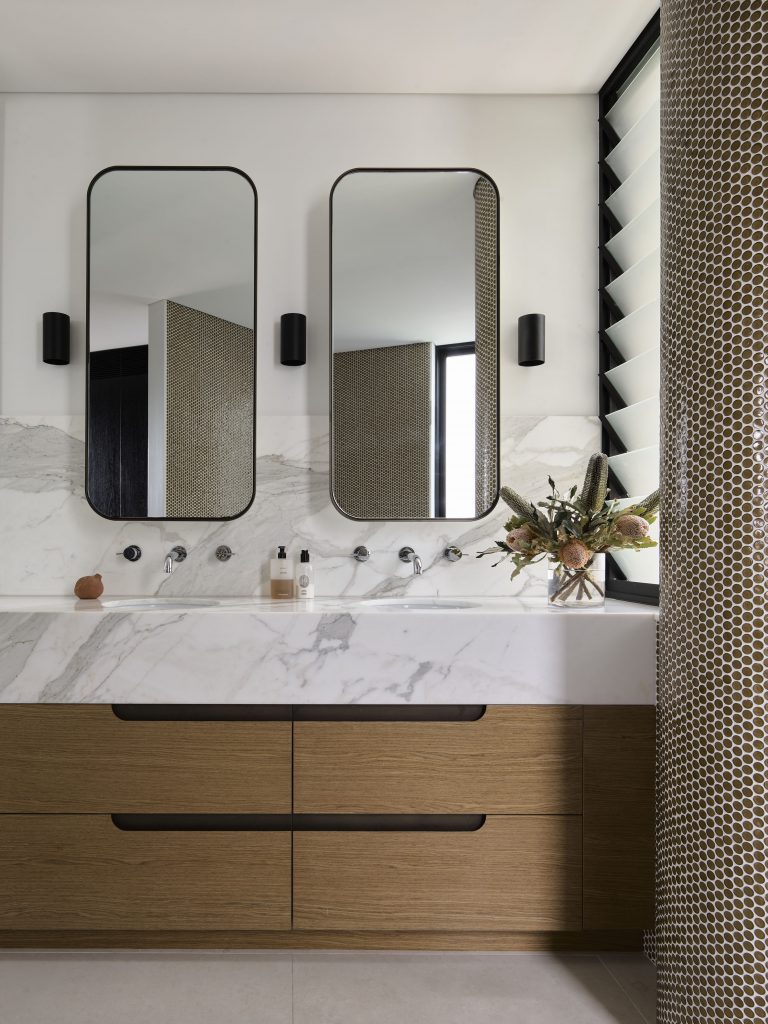 Photography: Anson Smart.
Founded by Donohoe Church, Decus Interiors is a Sydney-based studio that specialises in residential projects. Earlier this year, it interplayed old and new in this revival of a Heritage home on the Western Australian coastline.