Cox Architecture has designed the interior of Cumbia Bar & Kitchen, a South American tapas bar located within Adelaide Central Market.
The client and interior designers envisioned a sophisticated take on the lively and colourful dining culture of Colombia and greater South America.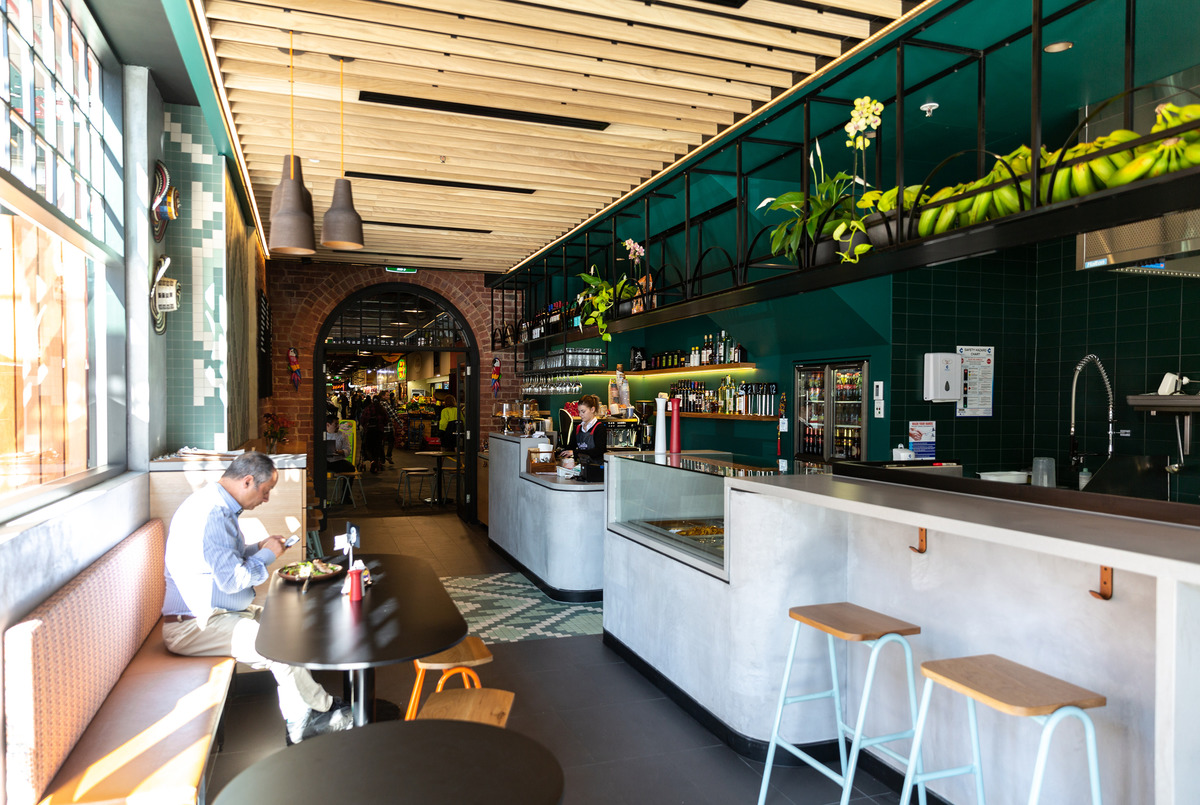 With a fusion of traditional patterning and contemporary design, the interior features a large green mosaic that wraps both the walls and floors and sets off a textural and tonal contrast against the restored exposed heritage brickwork.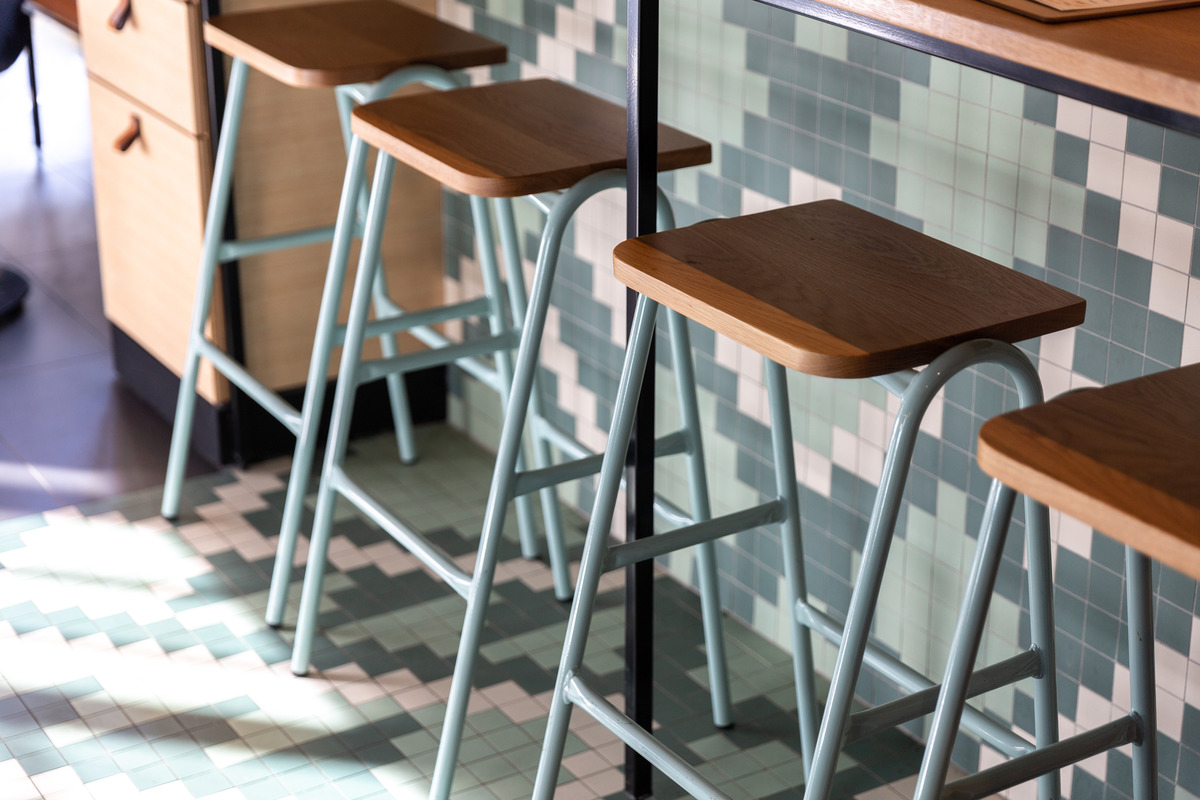 A suspended overhead steel shelving is set to house and display cascading living plants and South American objects and ornament, while monolithic concrete rendered counters centrally divide the kitchen and bar.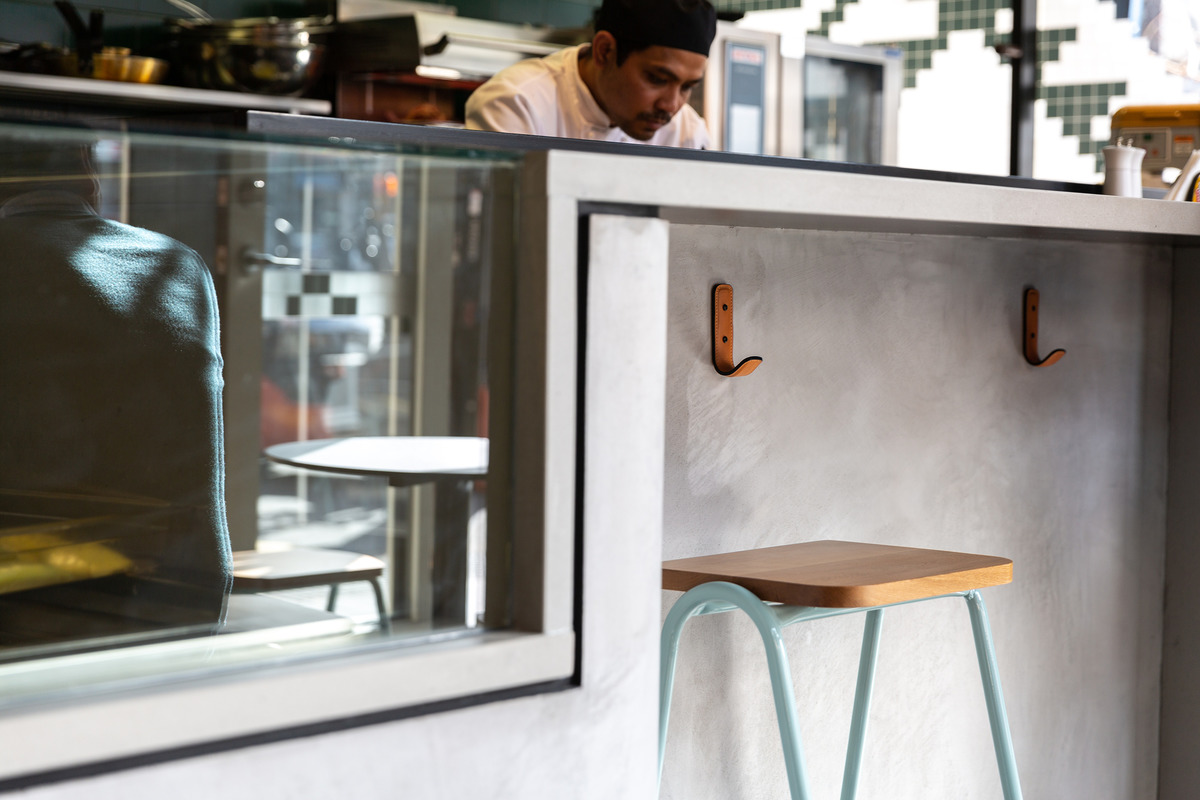 "The space works almost like a tunnel, sunlit, light and spacious at the Grote Street end, narrowing through the bar area and channelling views and patrons into the life and bustle of the market stalls beyond," says Cox Architecture's Emma Brain.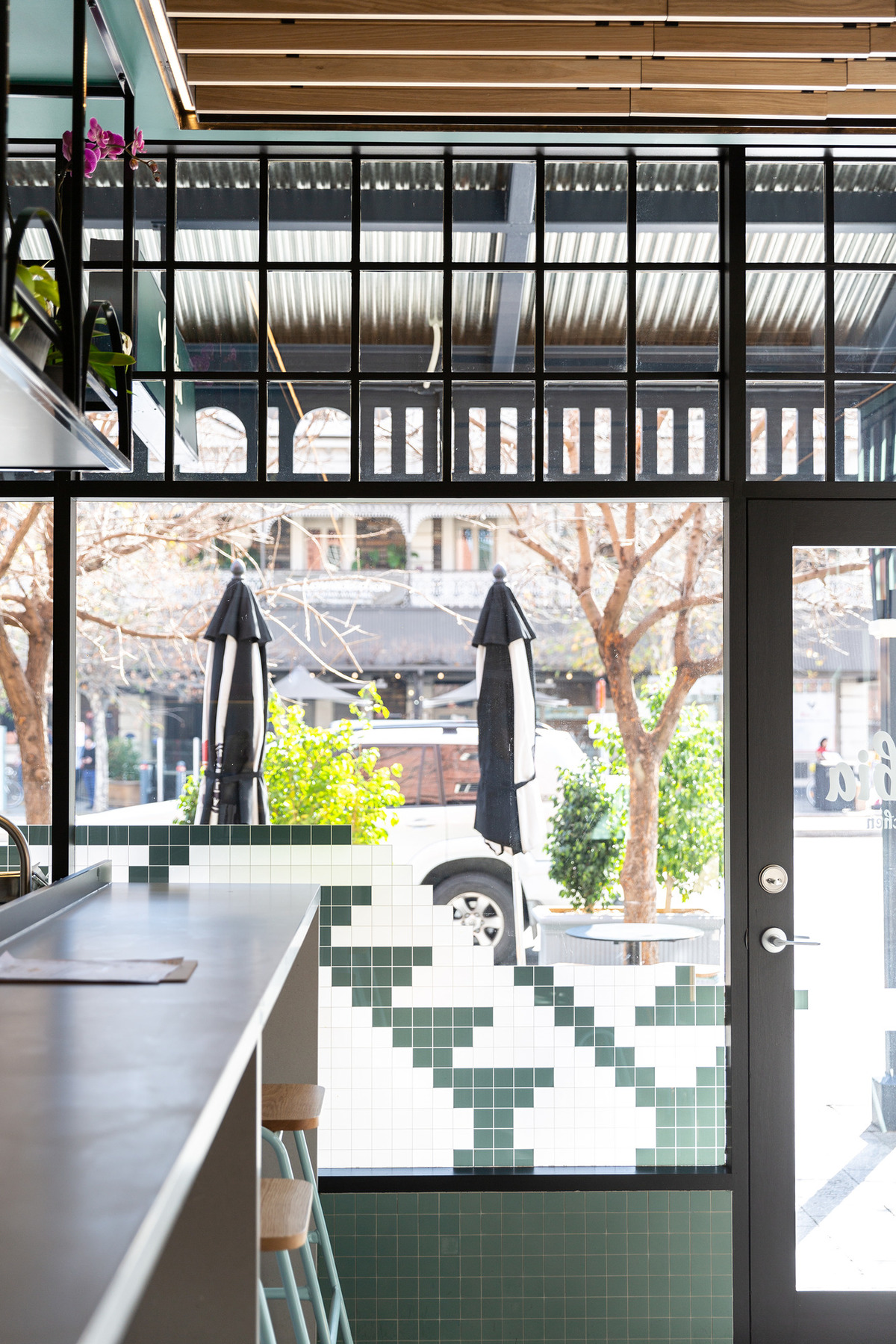 "Warm, vibrant, natural materials are used throughout. Jungle like, the deep green of the paint changes colour through the course of the day as the light moves across it. Great attention has been given to details like leather bag handles, the earthy finish of the ceramic pendant lights, and the exquisite finish of the rendered bar, which give it, especially when combined with the heritage brick of the larger market, such warmth."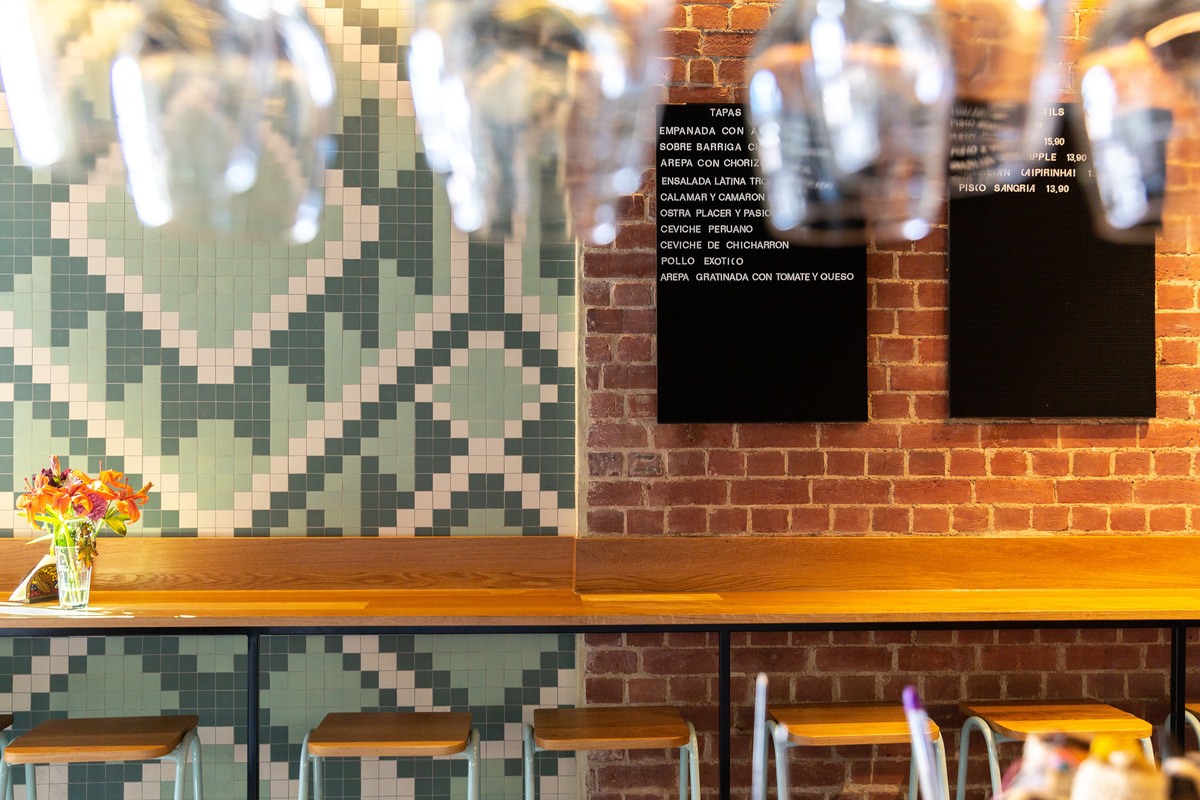 Photography by Sia Duff