Perched on a ridge overlooking Hepburn Springs, Victoria, Breakneck Gorge Oikos is a one bedroom retreat designed by Robert Nichol and Sons that takes advantage of the site's 360-degree views. 
"The site is one of the most beautiful, spectacular, and highly visible in the area and as such, we knew our design had to respect and connect with this stunning location," says Brett Robertson, architect at Robert Nichol and Sons.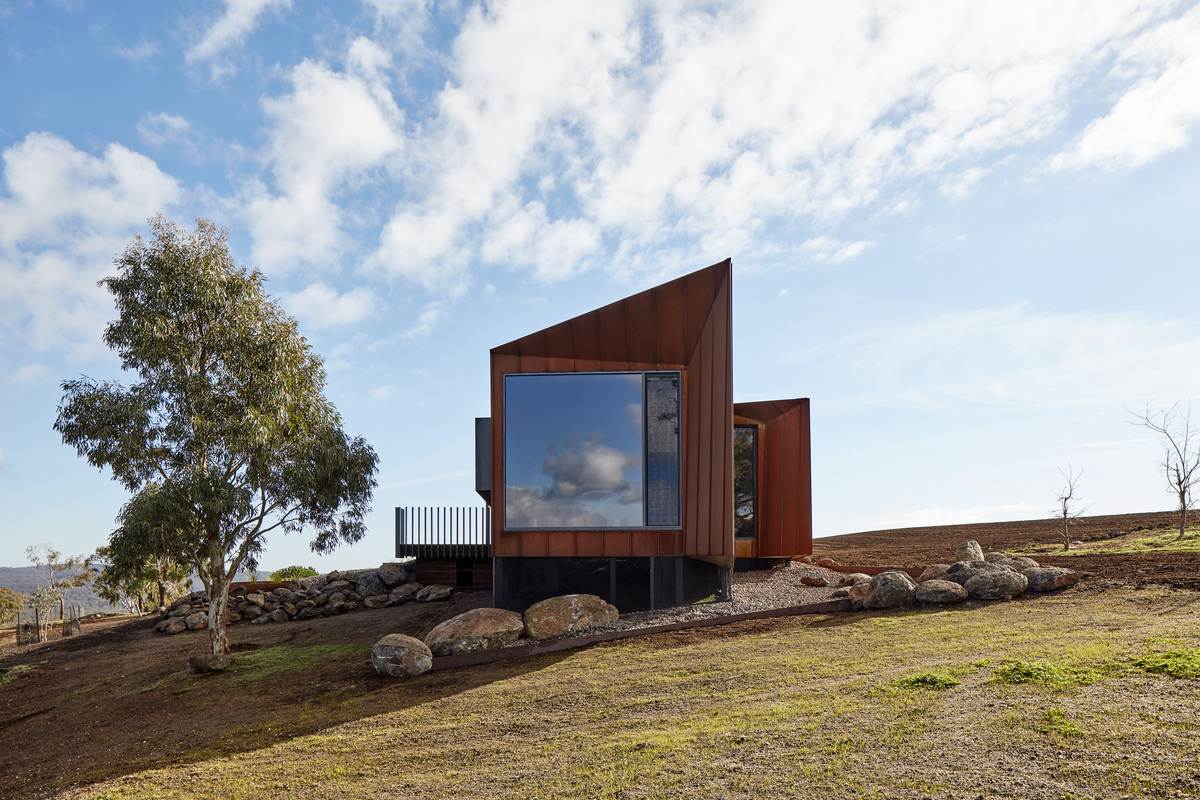 "This region has a plethora of available short-term stays but given the unique potential this site offered, connection to the landscape was critical."
Oikos joins Akora as the second accommodation at Breakneck Gorge Retreat along with the owner's own home. As such, there was a need for privacy toward the homestead so that guests and owners would not be aware of the other's presence.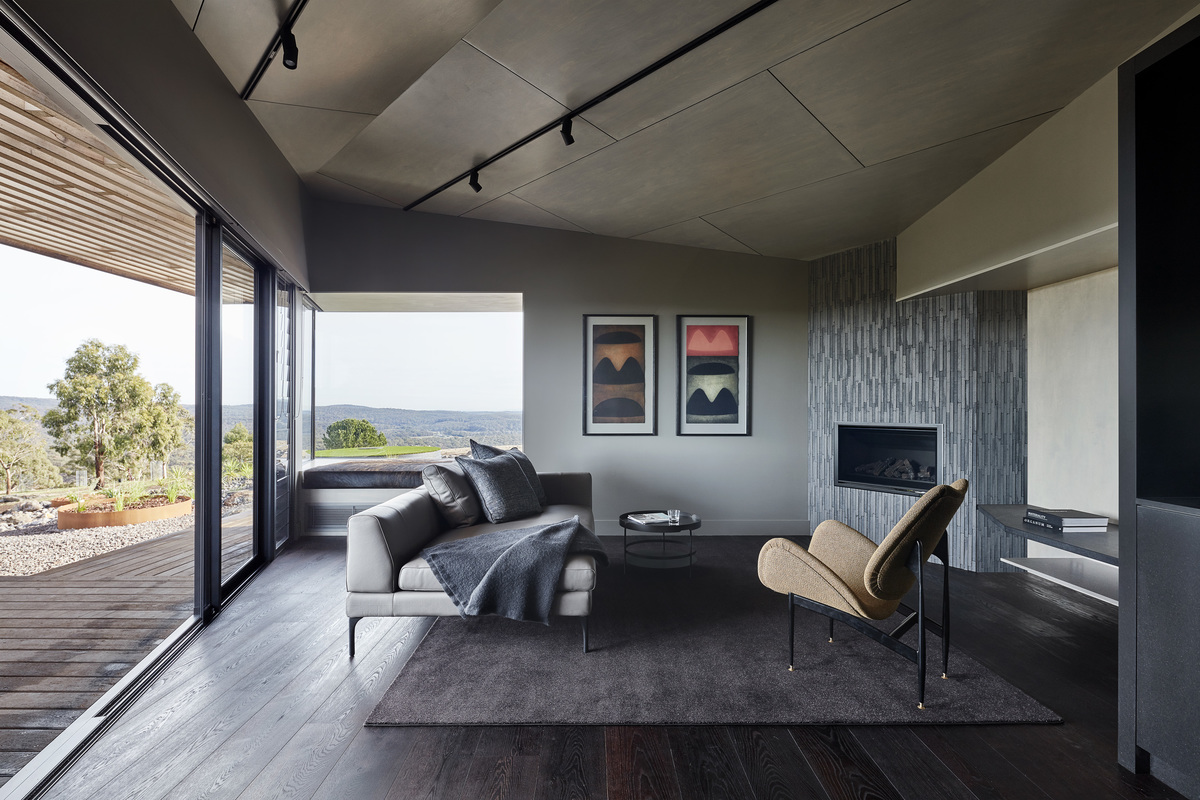 "The decision was made very early on to remove any dedicated circulation space, instead adopting a simple sequence of arrival into the open plan living, transitioning through the dressing and bathing zone and finally into the bedroom," says Robertson.
This design enabled a tight layout of 70sqm to present as a series of interesting volumes, each with a strong identity, discovered as you move through the space.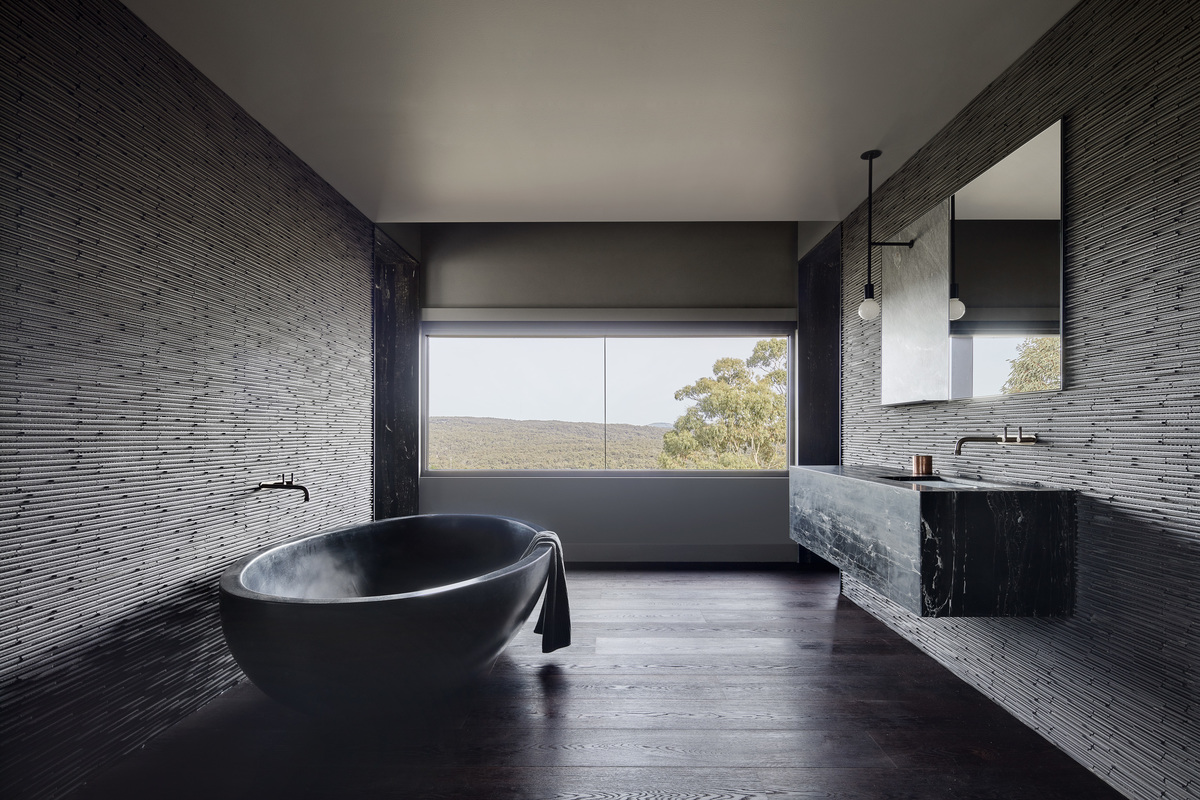 "Because of the site's exposure to the weathering elements the clients wanted a building that didn't require ongoing external maintenance, so we then started to explore the various cladding options available. The final outcome for this was very site driven and by our desire to ensure the design would work with the land, not against it. We decided the material for all facets would be the same, as opposed to separate wall and roof finishes, so that the dwelling took on an object quality, like a folded piece of sculpture."
Corten was finally selected for its aesthetic appeal and ability to blend and for its quality to evolve and change with time and season.
The roof is broken into two forms, creating multiple ridges and a valley not unlike the distant hills – this introduced more angles for the cladding to express itself.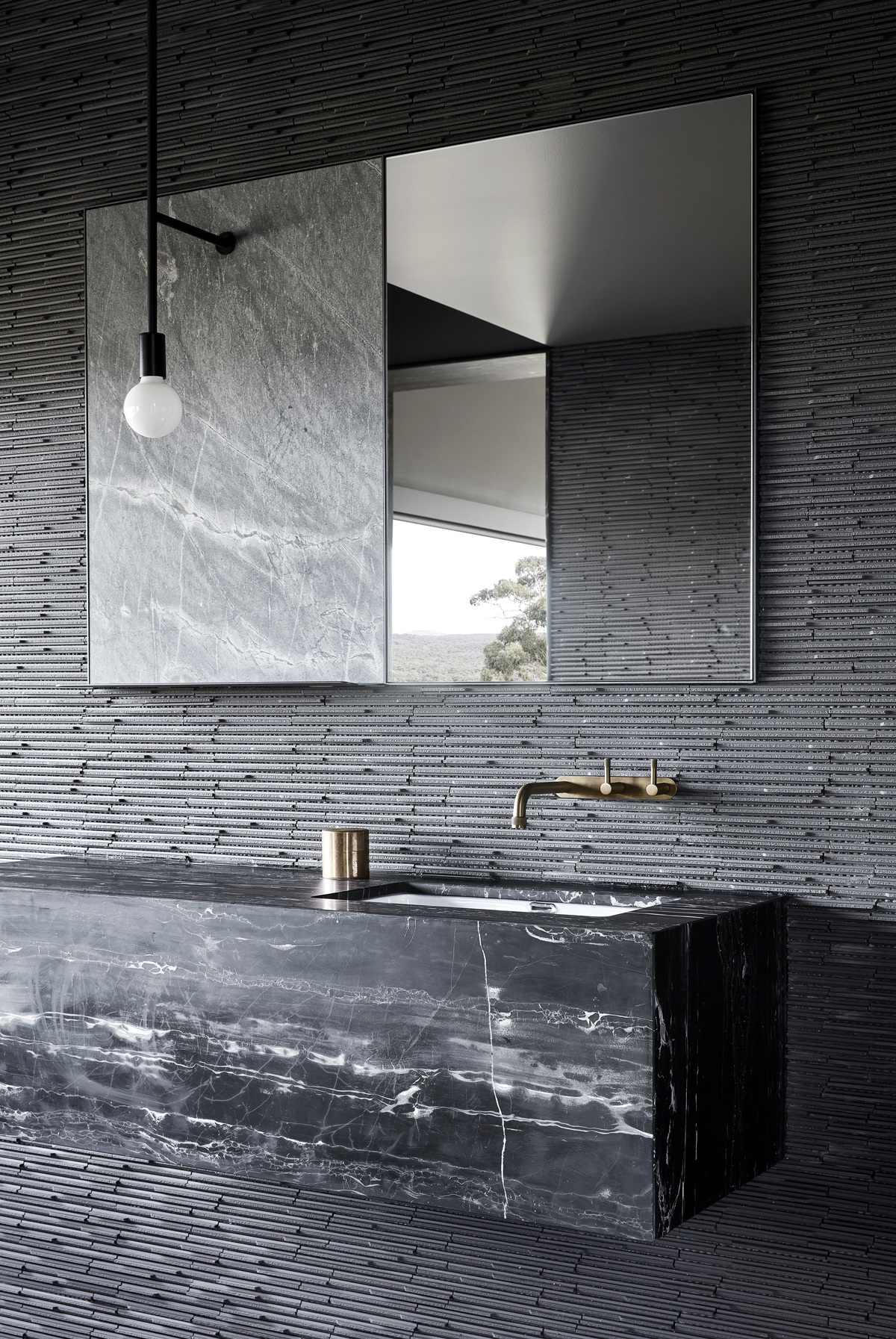 "The resultant form evolved to lift itself as the ground fell away," explains Robertson. "To counteract this float we developed a long solid masonry wall, of handmade dark bricks, to create a solid anchoring device that grounds the folded form and acts as a counterpoint to the corten finish.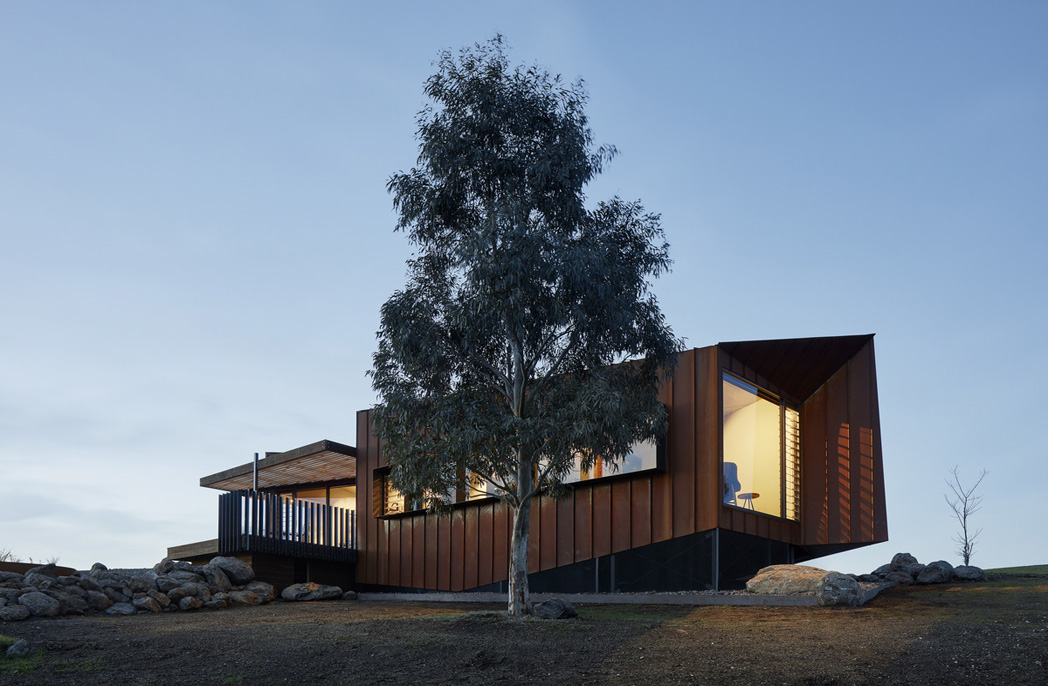 "The project successfully met all the clients' expectations and more – they look out to a sculptured mix of corten form and long masonry blade, which reads neatly as a connection to the landscape rather than an inhabited space. Meanwhile, visitors enjoy spectacular framed views from the carefully placed and shaped windows and a level of internal amenity rarely offered on the market."
Photography by Jack Lovel