The design of Adelaide restaurant Shobosho was inspired by its name, which translates from Japanese to fire house, and is adorned with charred wood. 
Designed by Studio-Gram, the space's defining feature is the use of Baltic pine both in a natural finish, and a charred finish, achieved through the process of Shou Sugi Ban, an ancient Japanese process, of preserving wood through charring it with fire.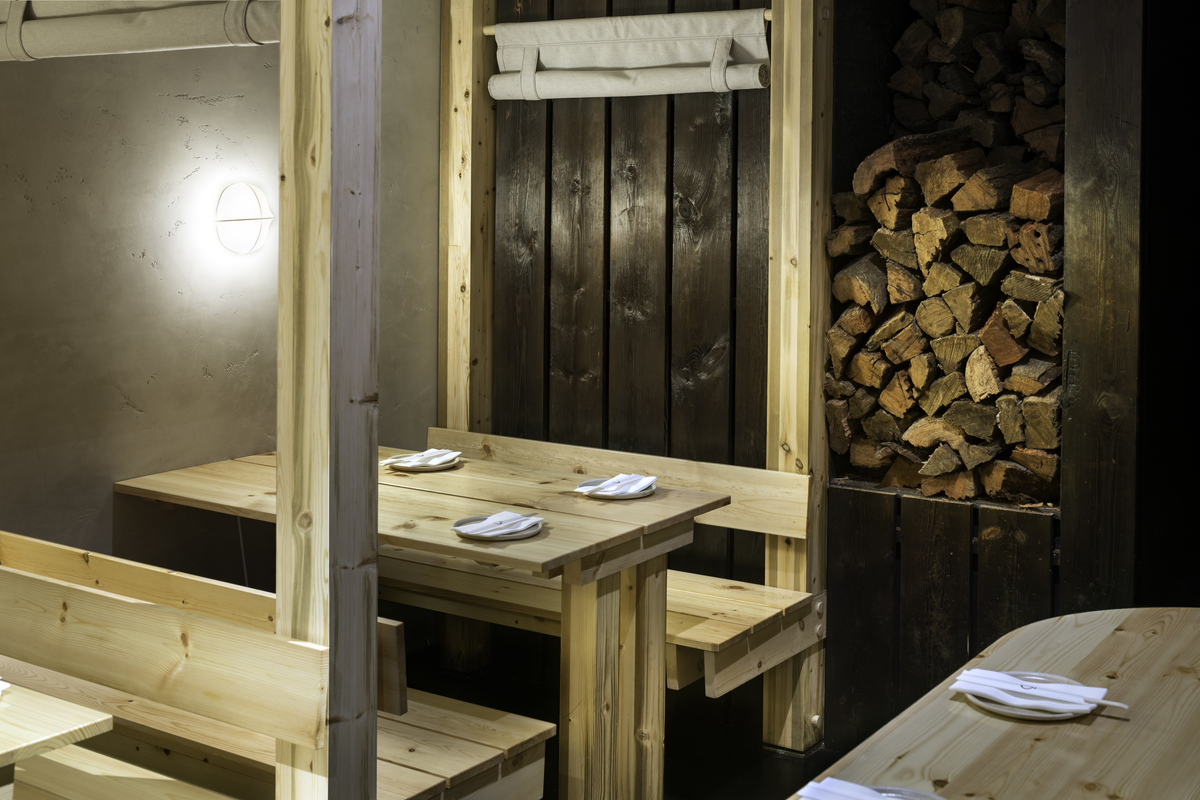 This element of burning is reinforced within the open kitchen, where the cooking is an experiment in playing with smoke, steam and fire.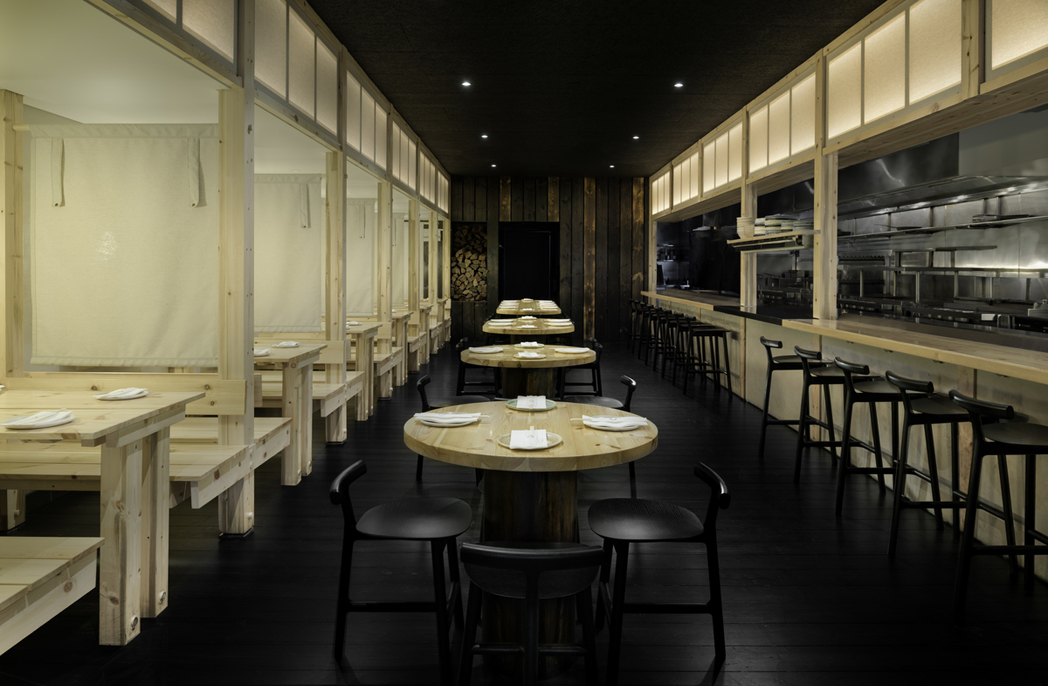 "From the outset the menu, the style of cooking, and its Japanese origins, all acted as brief for both the selection of materials and how they were detailed," says Graham Charbonneau. co-founder of Studio-Gram.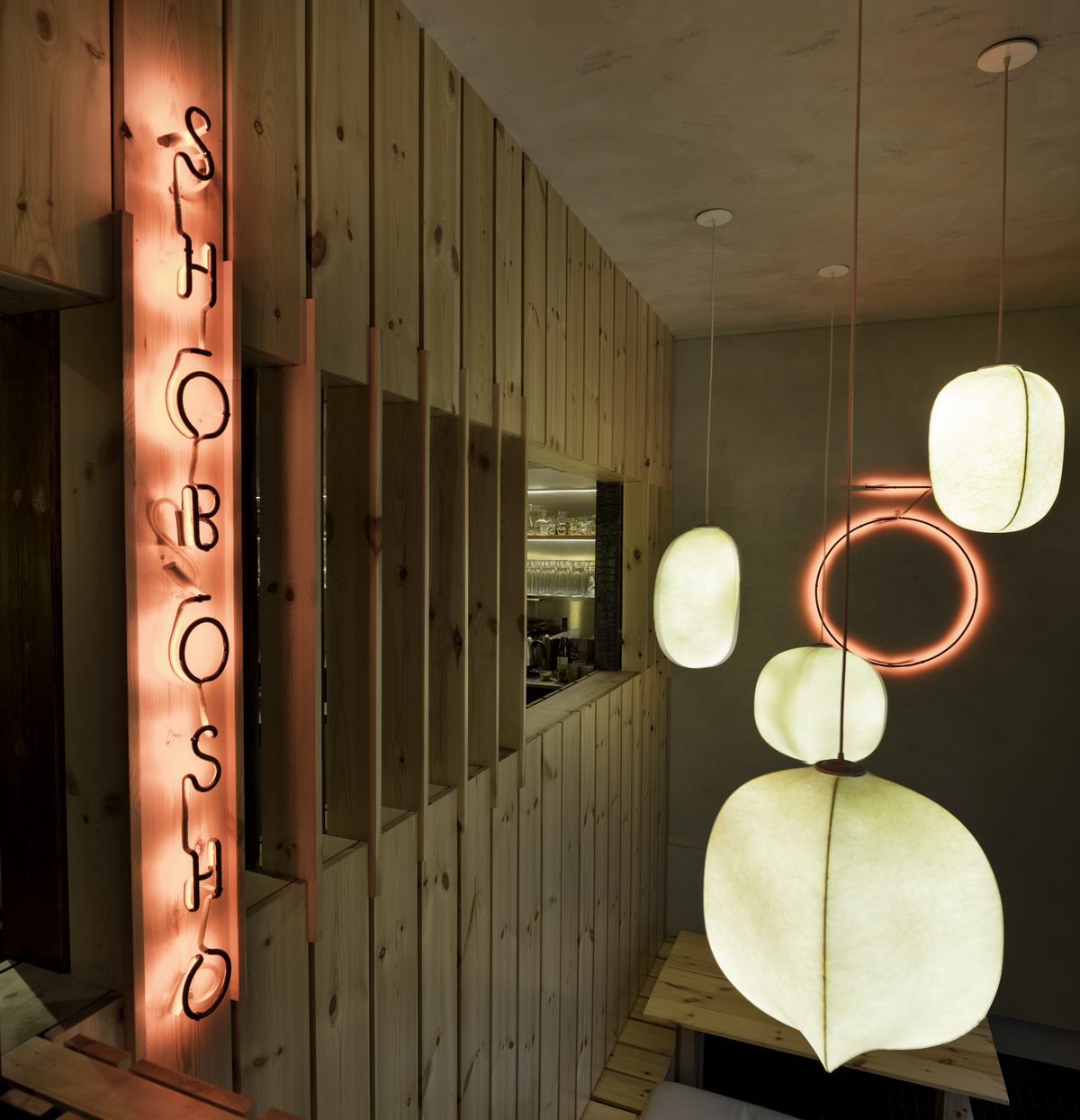 The bar, come kitchen and dining table, flanks one side of the space, with a series of timber booths on the other. The bulkheads are treated with custom woven lightboxes, akin to the rice paper screens of Japan. Canvas blinds separate each booth from the next which can be rolled up or down depending on the users desire to have an open or more intimate dining experience.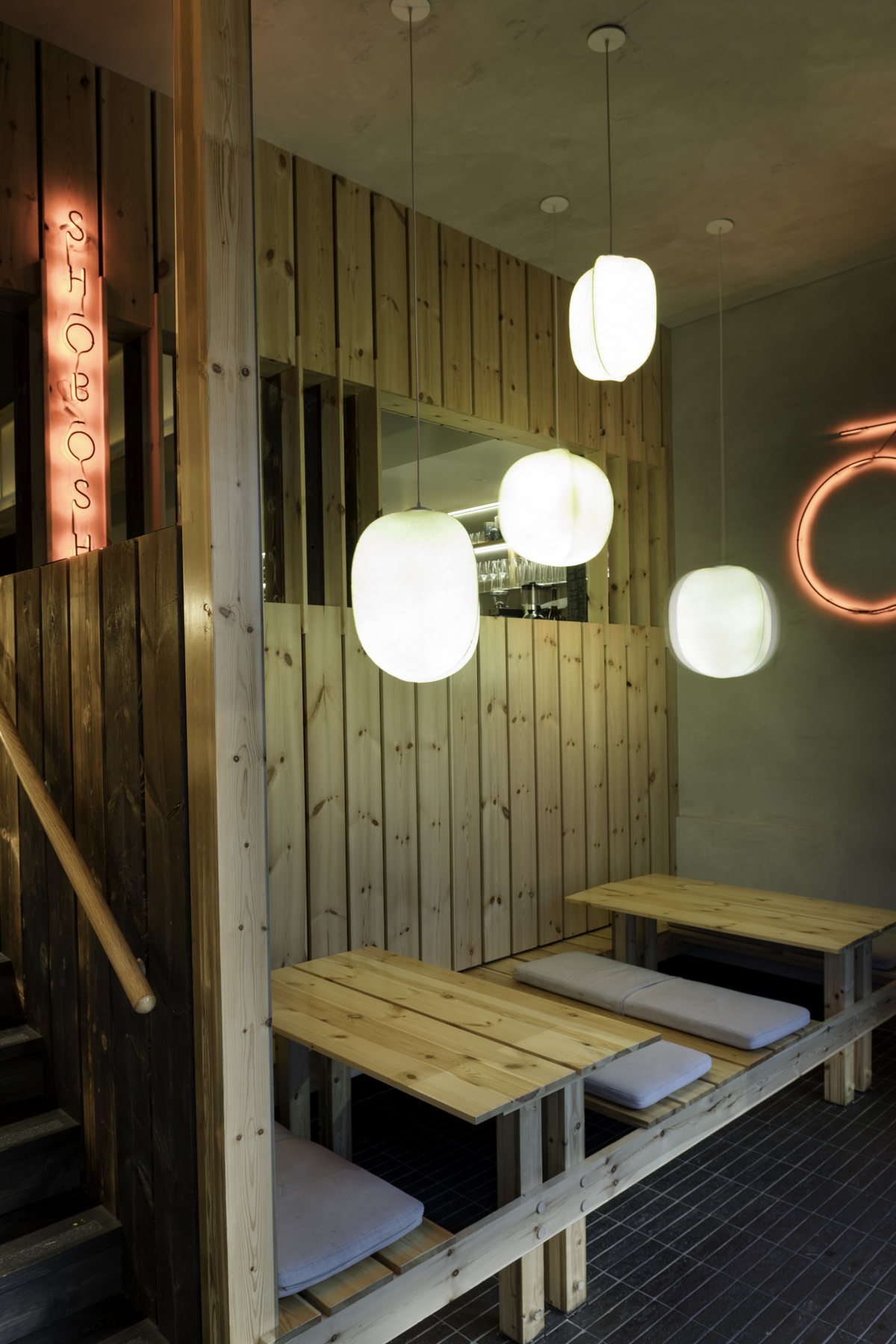 Photography by Corey Roberts