Hames Sharley teamed up with international engineer Aurecon to incorporate biophilic design into the latter's Darwin offices.
With offices across Australia, Asia and the Middle East, Aurecon sought to create collaborative multi-functional spaces in its Darwin fit-out.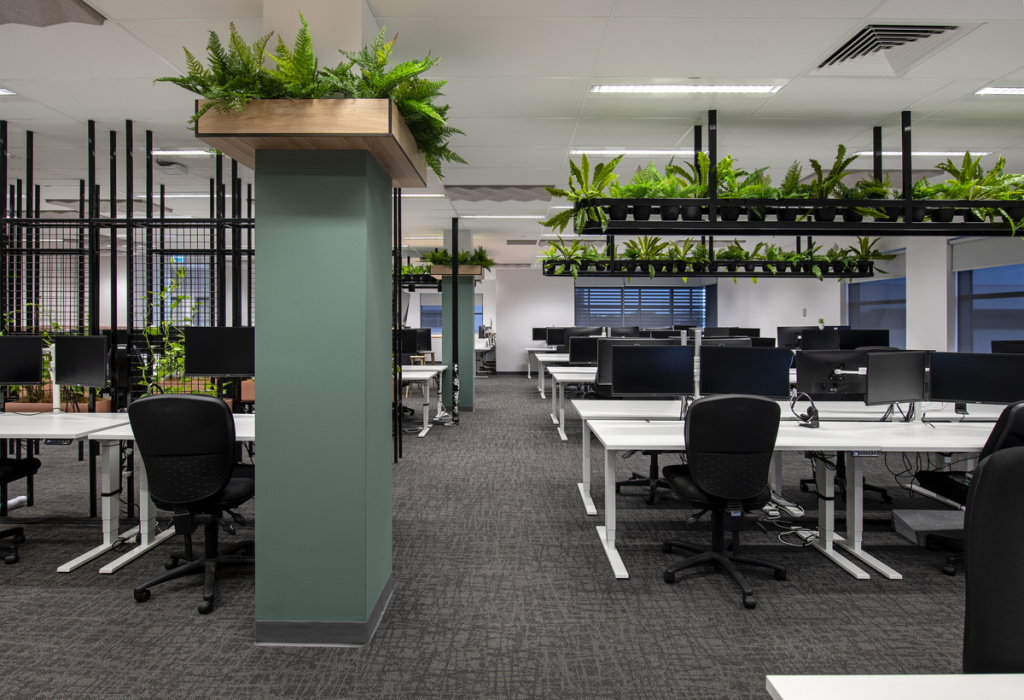 More than 60 workstations were designed to fit into the 500m2 floor plate, alongside a number of project-based work modes including collaboration areas, multi-purpose meeting rooms, client rooms and quiet spaces.
"Workplace ecology was a core element of the client's brief," says Hames Sharley.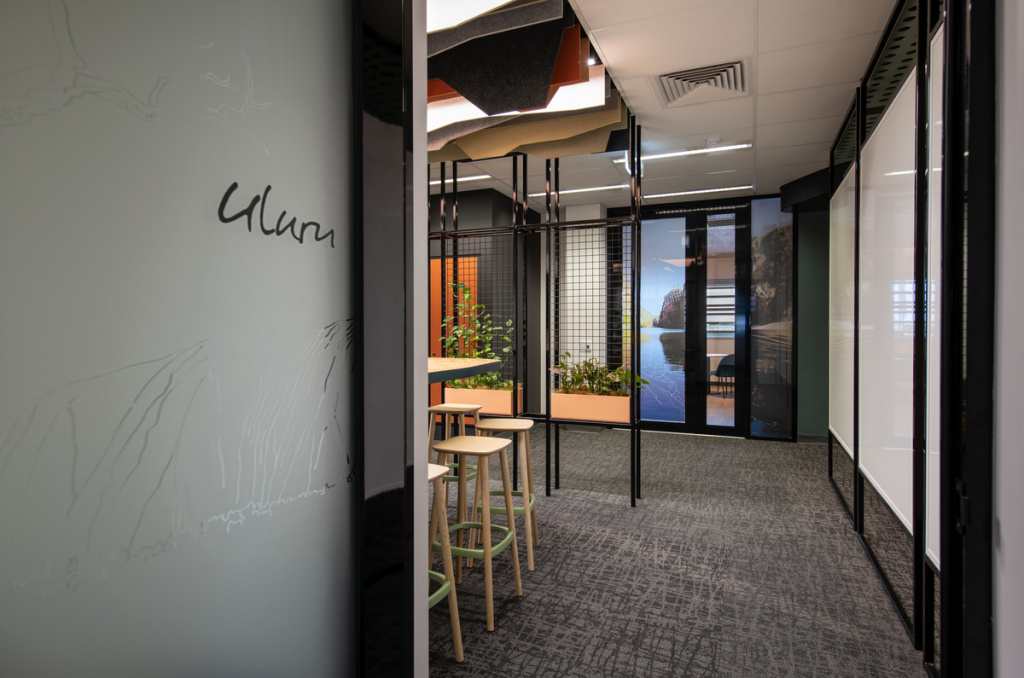 "Consideration was given to the inter-relationships between and among people in the office and the systems in place at work to improve productivity."
Imagery and the colour palette were chosen to actively represent the local and natural environment in Berrimah, Northern Territory with green and teal walls dominating the space.
Biophilic design elements such as sunlight and greenery were also central to the design with planters separating workspaces and lining columns.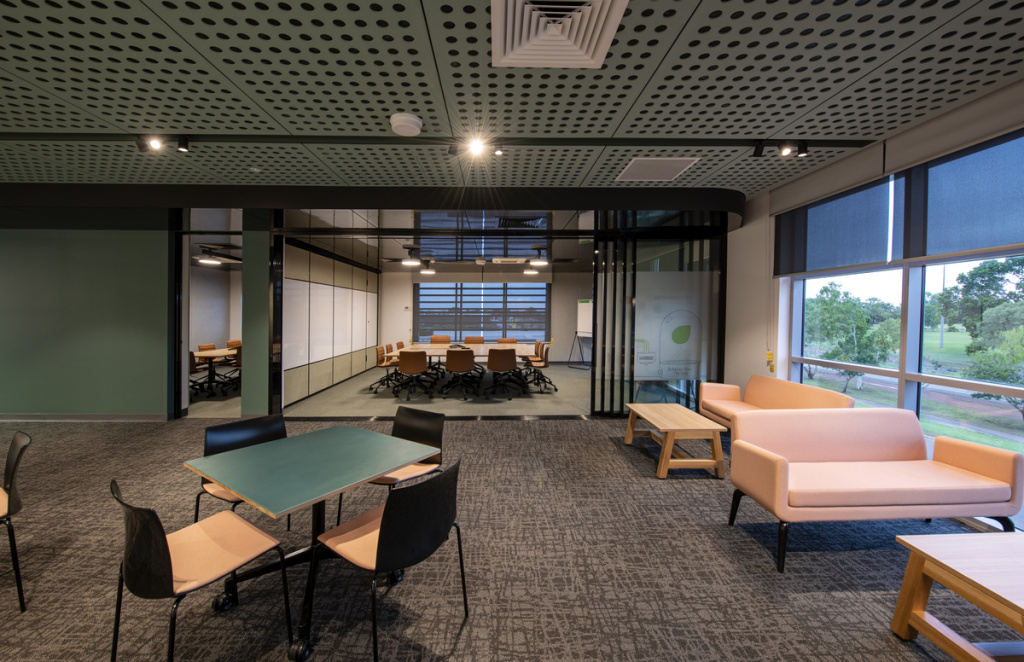 "Aurecon's workplace is a contemporary office space that is productive, active and engaging for the current staff of 50," explains the studio.
"It is an environment that puts people first, builds a sense of community and fosters collaboration."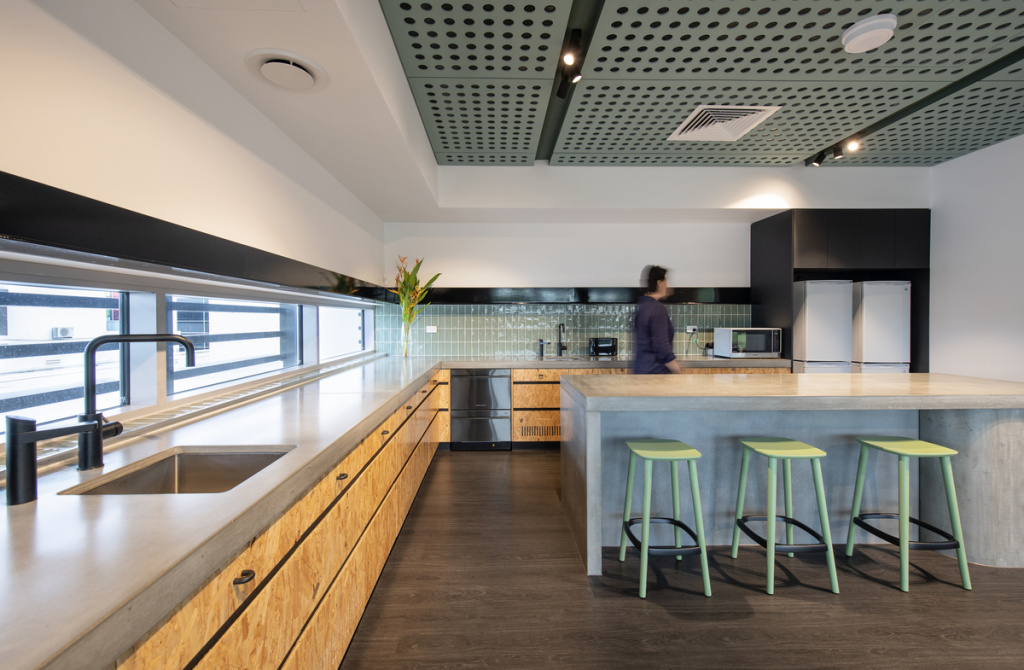 The kitchen features concrete countertops with oriented strand board cabinetry and mint green stools.
The olive green perforated ceiling ties the space to the other common rooms, where the windows are lined by timber coffee tables and pastel-coloured seating.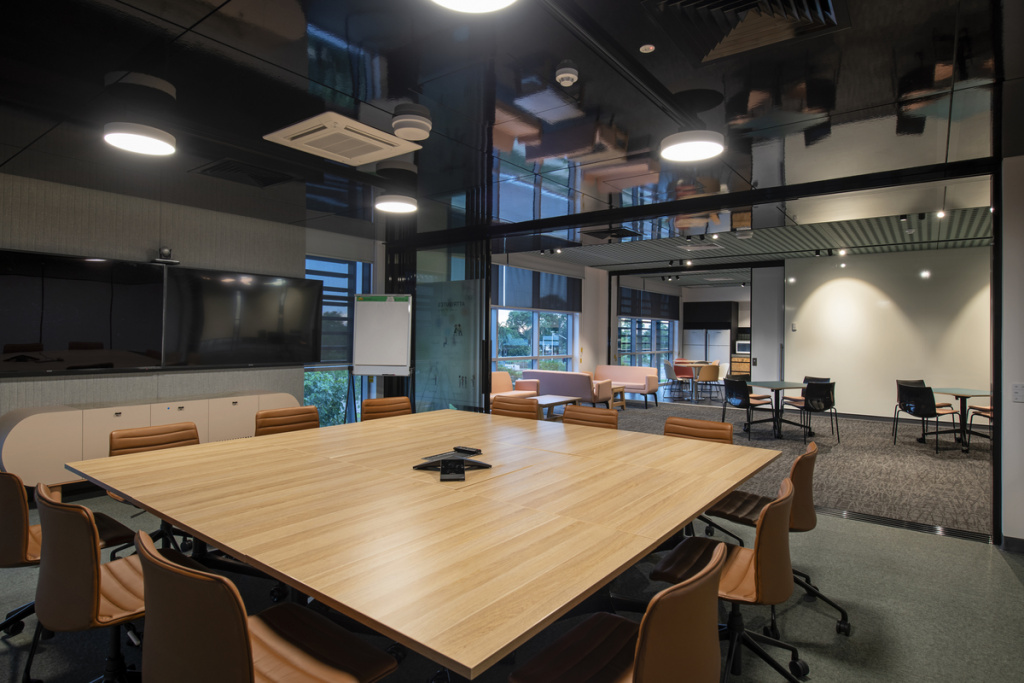 In the meeting spaces, terracotta chairs flank a light-coloured wooden table.
The same material is used for the reception desk, which sits in front of a light grey concrete-effect wall. Accents of mustard yellow and green from the velvet seats complete the space.
With offices throughout Australia, Hames Sharley is a multi-disciplinary practice covering the specialist areas of architecture, landscape architecture and urban design.
The practice's South Australian studio leader and director recently partnered with UniSA to explore innovative ways to integrate VR and AR into both practice and education. It also designed a Perth precinct for post COVID-19 shoppers.
Photography: Shaana McNaught.