North American paint brand Benjamin Moore & Co has revealed its Colour of the Year 2020 is a warm, rosy pink named First Light. It's the company's first time choosing a pink hue, which they describe as a fresh palette "blooming with potential" for a bright new decade.
Every year, the colour specialists at Benjamin Moore try to take the temperature of the times and select a single hue from a deck of more than 3,500, canvasing trade shows, visiting art exhibitions and studying trend reports before announcing their chosen colour.
"We selected First Light 2102-70 as our Colour of the Year 2020 to represent a new dawn of idealism, design and living," says Benjamin Moore Director of Colour Marketing and Development Andrea Magno.
"(It) reflects a new definition of the home – a shift in mindset from the material to satisfying the core needs in life: community, comfort, security, self-expression, authenticity and ultimately, optimism."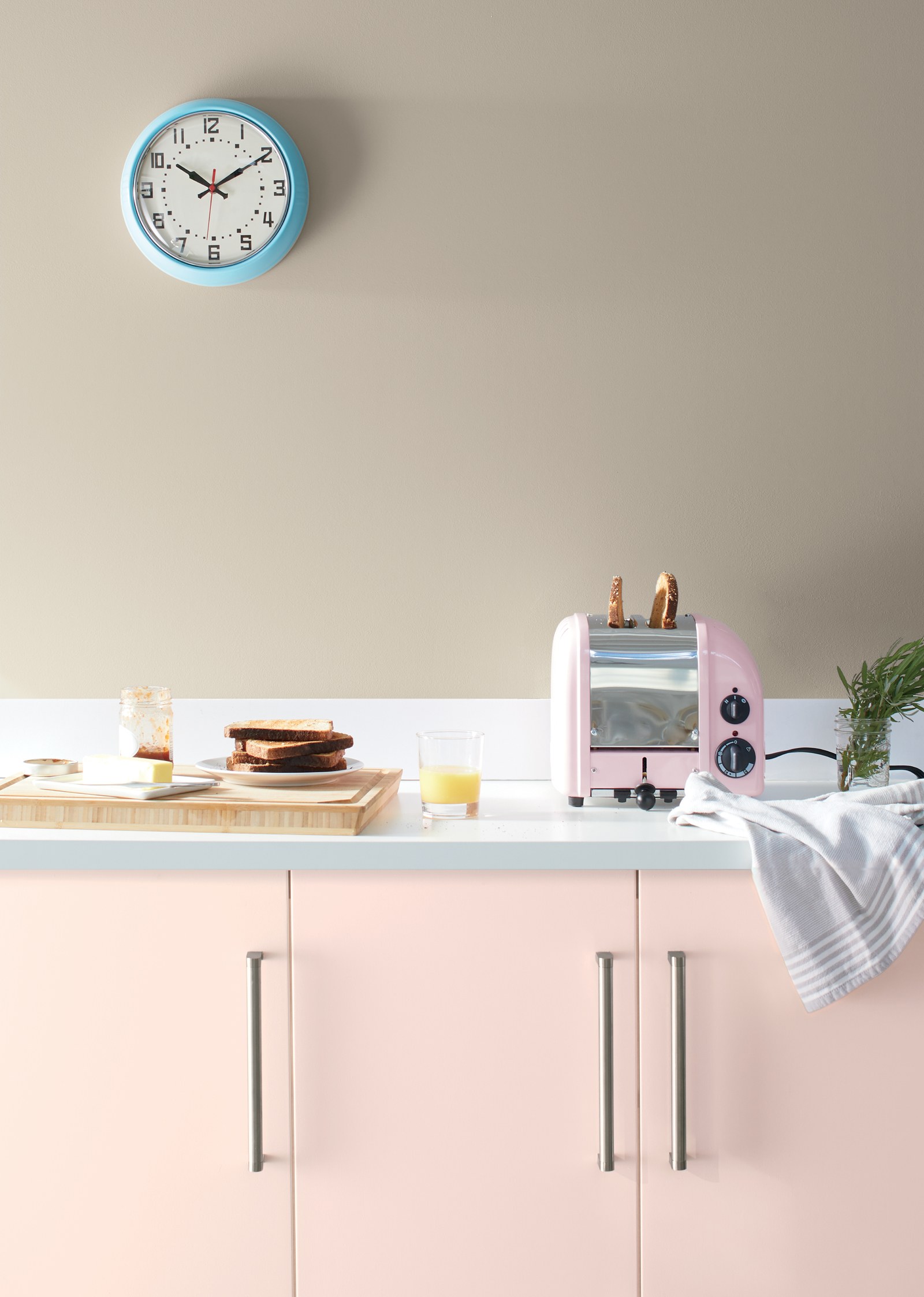 This same craving for a calming, cosy environment was also reflected in Wattyl's inspiration palette for 2020, with both brands citing changing technology, environmental concerns and cultural and economic influences as a driving motivator in their shift towards unrefined tones that connect us with nature.
Last year's winning hue, a silvery grey called Metropolitan, was, Magno says, neutral on purpose, chosen as a means to step back, relax and find the comfort in preparation for something a little more colourful in 2020.
Benjamin Moore has also released nine hues that go well with First Light. The palette is largely made up of pastels including the sky-blue Windmill Wings, sunny Golden Straw and dramatic accent Blue Danube. All of the shades are deliberately more upbeat and happy than those chosen in 2019, intended to, as the company insists, bring a smile to our faces.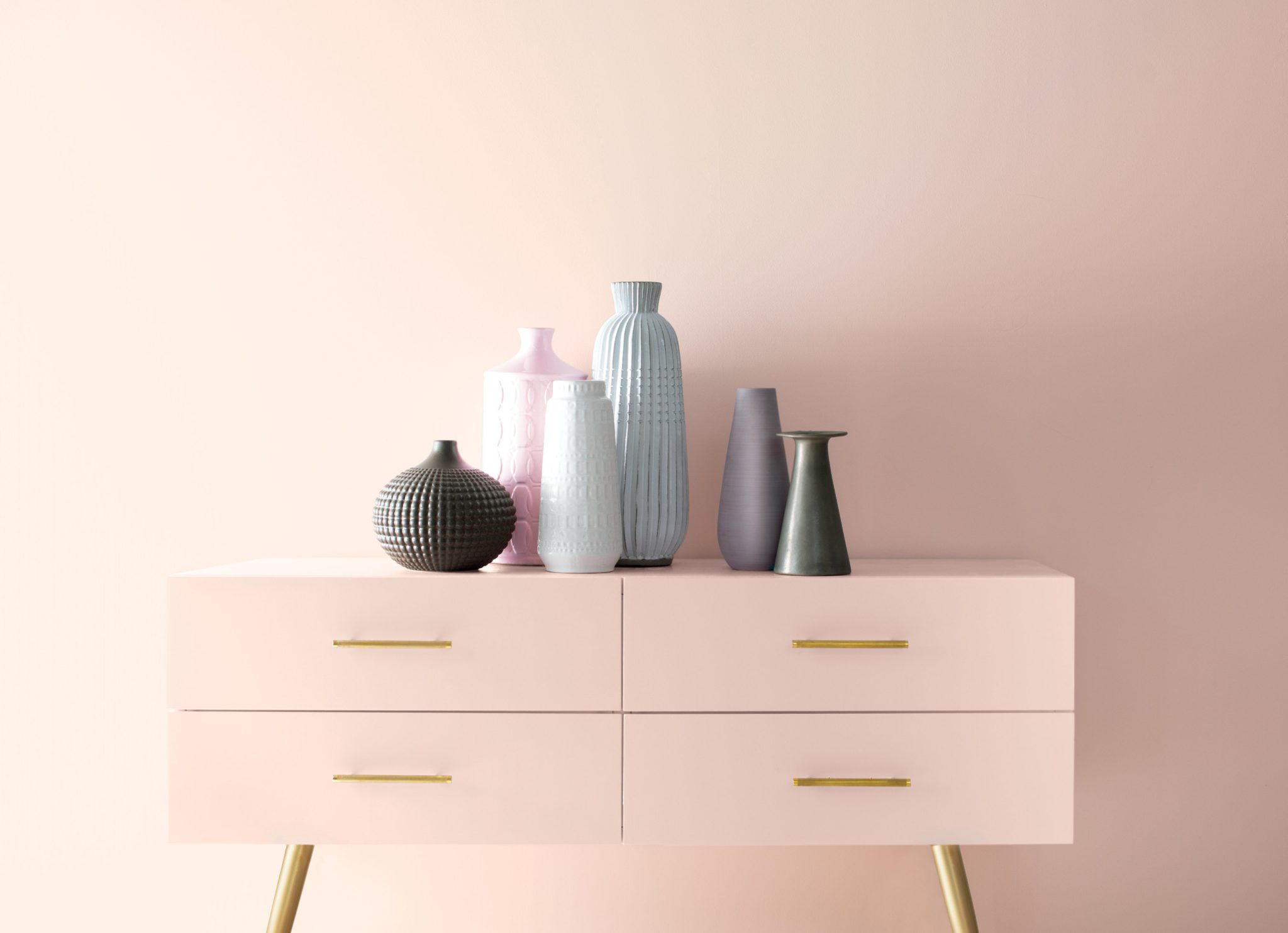 "Colour is powerful but highly subjective, especially through the lens of different generations, relationships and moods. But from the saturated to bright and airy, all are easy to live with and easy to love–whether they stand alone, in a strong pair, or all cohabitate."
Once reserved for baby showers and little girls' dresses, Benjamin Moore's choice of a more nuanced millennial pink with slightly blue undertones is a nod to the increasing use of the colour in residential homes and office blocks, as well as subtle recognition of the social media generation, since, as Magno points out, the shade provides the perfect backdrop for any selfie.
Photos: Courtesy of Benjamin Moore