Architects EAT has brought Japanese "sophistication and simplicity" to a restaurant-to-retail brand in the heart of Melbourne.
When approached with the brief to design Calia Emporium, the local studio had Omotesando in mind.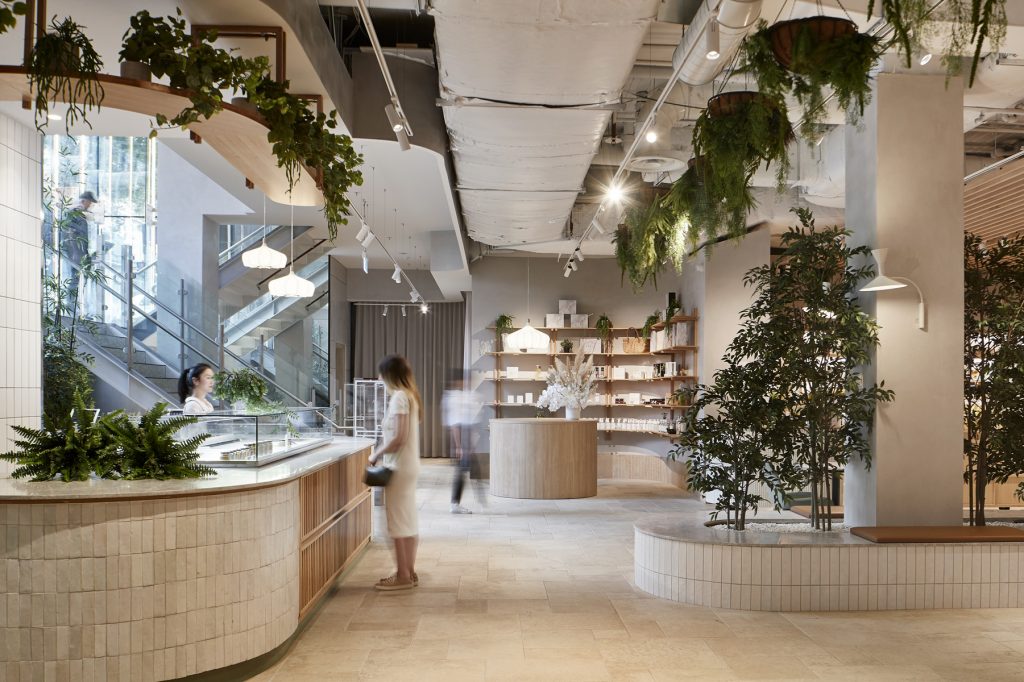 A luxury shopping destination and one of the most expensive neighbourhoods in Tokyo, Omotesando is, as Architects EAT director Albert Mo describes, "modern, intense and impeccably dressed". Calia Emporium follows suit.
An Australian brand created in 2016 to highlight local and international produce, its new home in Melbourne's Emporium is both a restaurant and retail marketplace.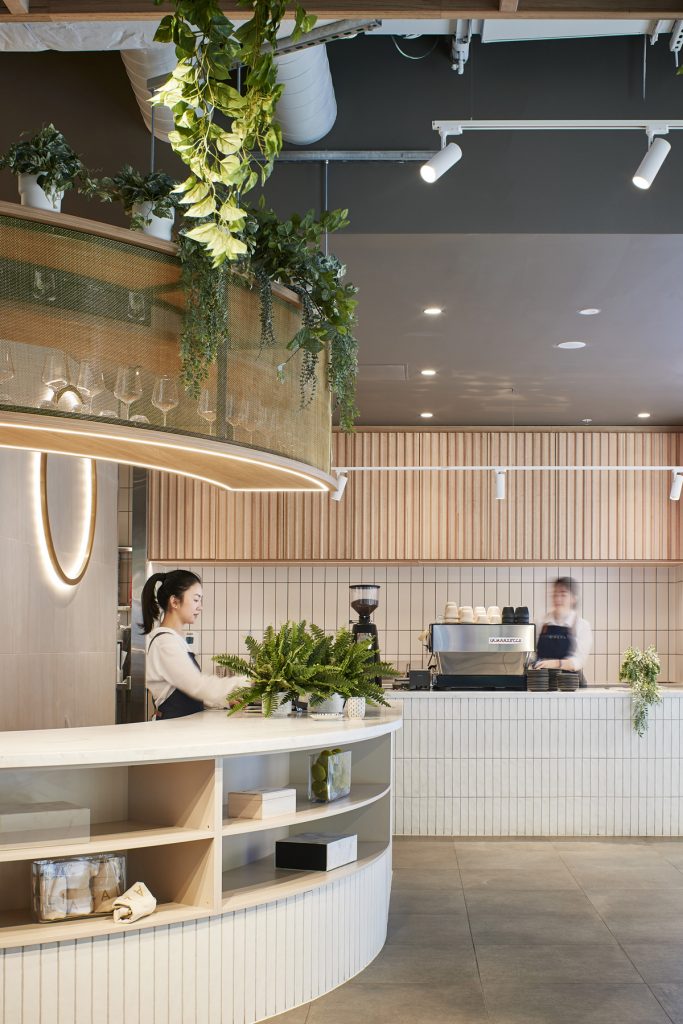 A neutral colour palette of natural terrazzo, travertine stone, handmade ceramics and warm timbers informs the two-level, 800-square-metre space, keeping with the brand's expression: Simplicity is the ultimate sophistication.
Illuminated gold mesh curtains adorn the double height mezzanine windows, portraying an indulgent experience to passersby, enticing them to peruse the wagyu, truffles, imported whisky and caviar.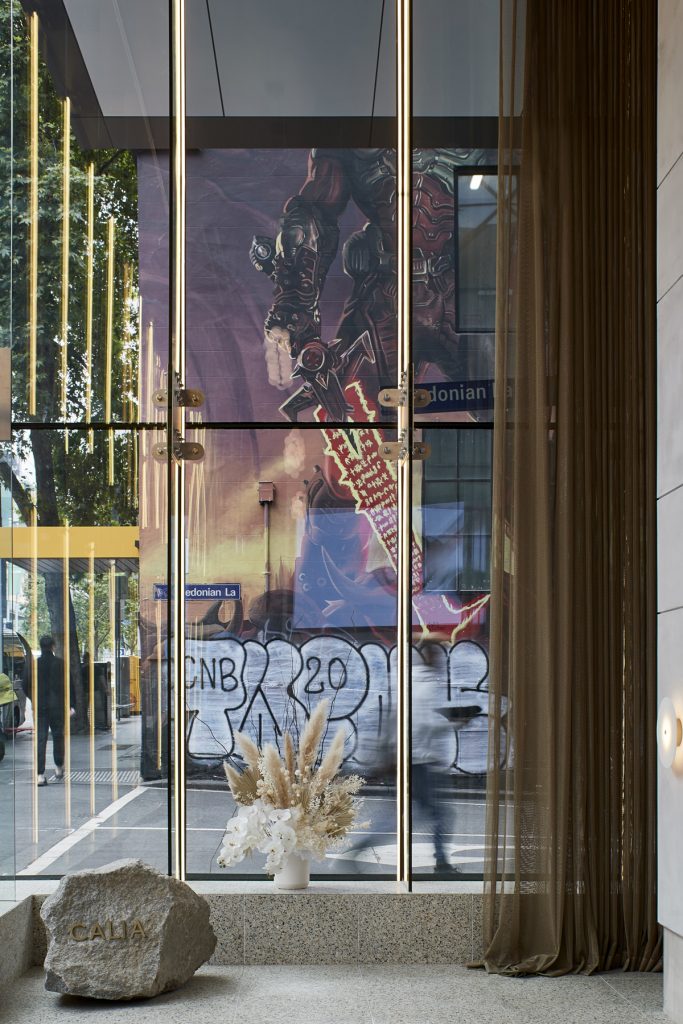 The site is Calia's second in Melbourne – the first can be found in the Chadstone Shopping Centre – with two other branches in Kuala Lumpur and another set to be opened in Jakarta, Indonesia.
Adjacent the marketplace is the St Jeromes dining room, with a menu created by Michelin Star chef Francisco Javier Araya.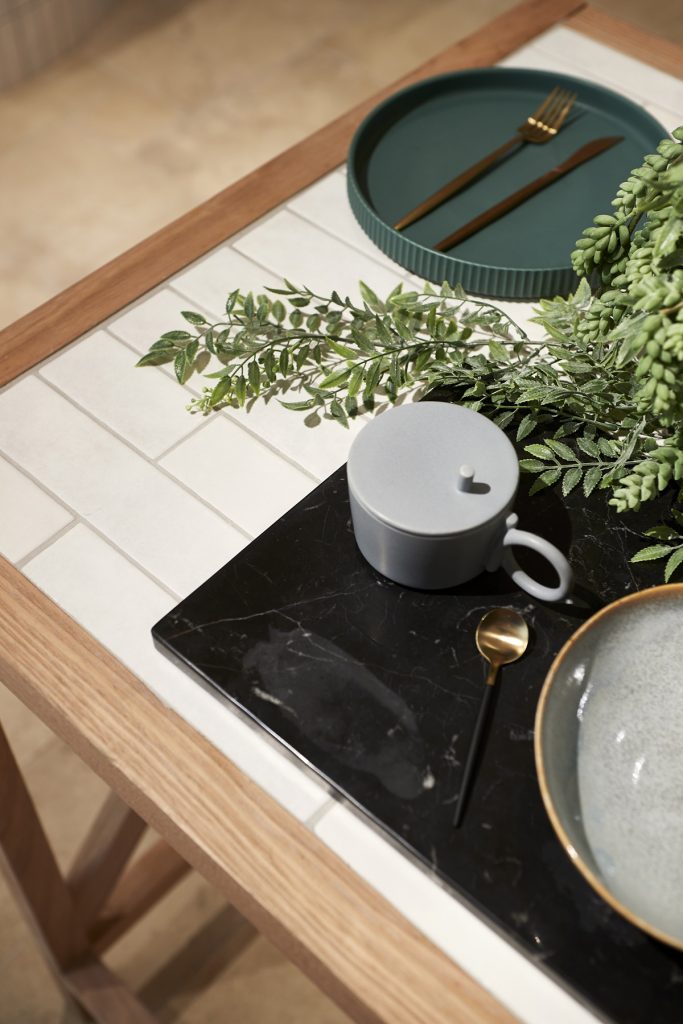 Both spaces seek to create "moments of serenity" in the form of rock gardens and draping greenery, allowing one to "feel grounded" and encouraging "dwell time".
Photography: Shannon McGrath.
Established in 2000 by directors, Eid Goh and Albert Mo, Architects EAT designs everything from small home renovations to high-end new houses, food courts, restaurants, apartment buildings, offices and everything in-between.
The studio is also recently behind the "flamboyant and loud" workplace design for K&K Industries in Cremorne.
Fellow Melbourne studio, Carr, also channelled Japanese sophistication and simplicity in this family home.