All photography by Christopher Frederick Jones.
Wilson Architects was commissioned to design a new accommodation wing to an existing building completed in 1957, for King's College, on the University of Queensland St Lucia campus. The new Wensley Wing provides additional accommodation for residents, as well as an inviting entry to King's College.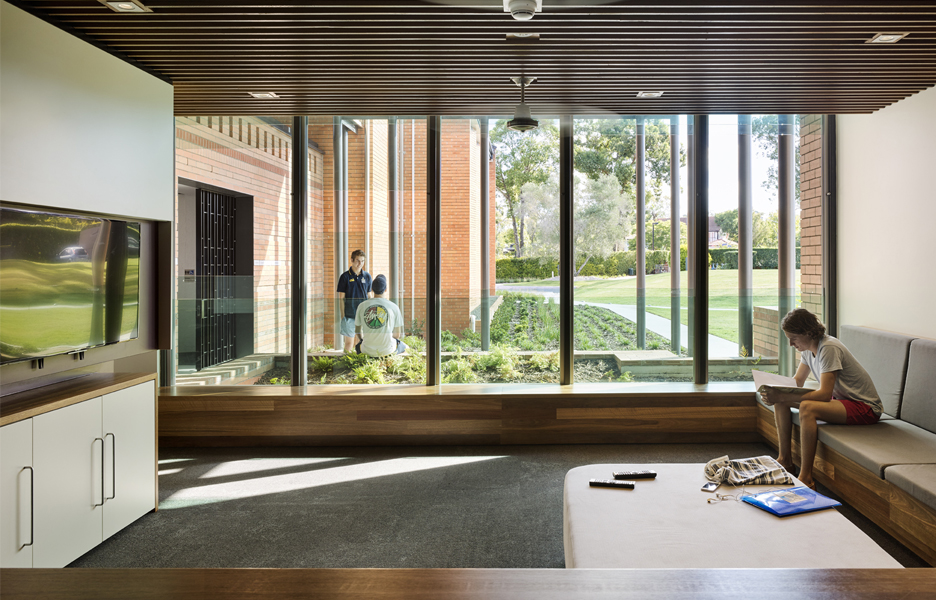 The site comprised of the Country Estate – an original deputy master's residence built in 1961. The single story home had been used for overflow student accommodation, and not only required significant upgrade expenditure, but was regarded as detrimental to the entry of the College. The homestead was demolished to allow for the new building.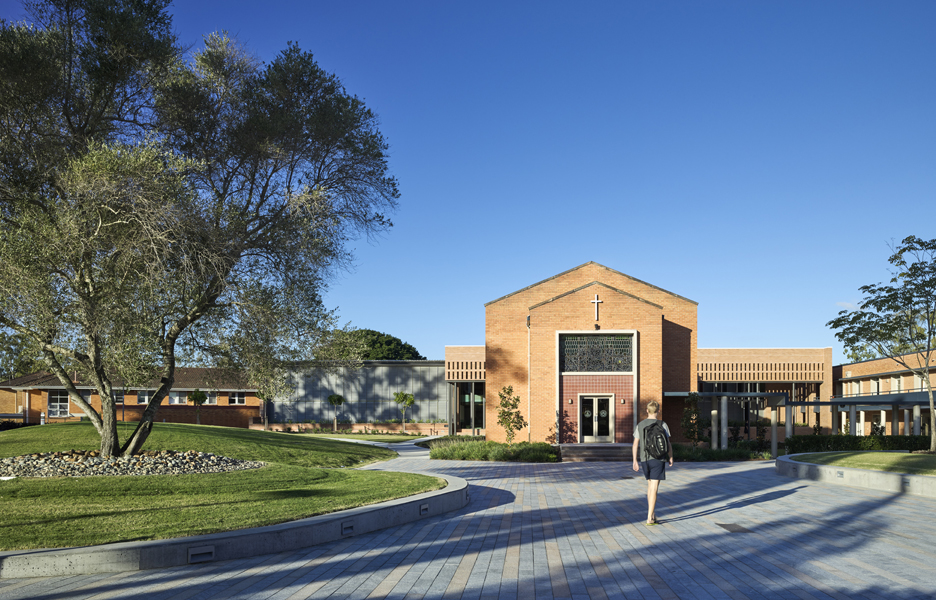 The design of the wing creates four small communities of students each with a living room/lounge and group study space.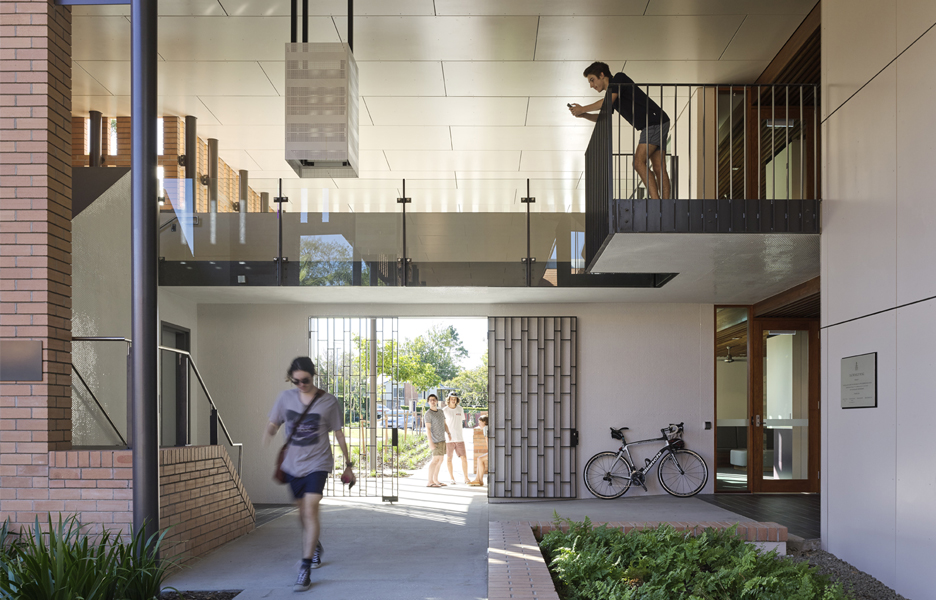 The established construction palette at King's College is brickwork, and all new construction features brickwork, remaining respectful to the existing materials of the College. Wilson Architects used textured brick to create the College's coat of arms, offering an entry view back to the campus that is distinctly 'King's'.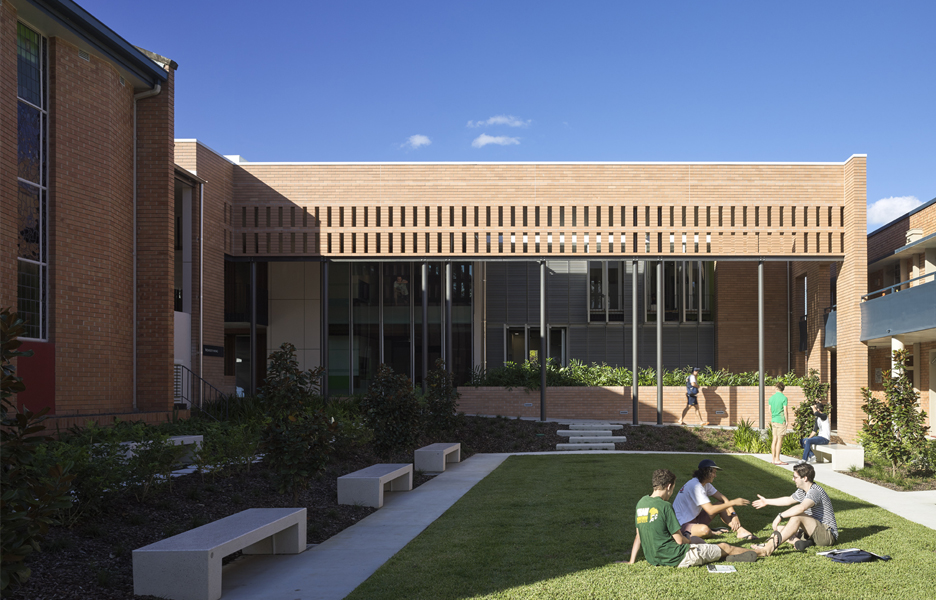 The new wing also features operable aluminium sunshades to control sun and light access into the building. Similar sunshades are seen on the nearby, recently-completed Centenary Building, also designed by Wilson Architects. Wensley Wing creates a relationship with this building, as well as a contemporary architectural style and identity.