All photography by Michael Wee
This project is shortlisted in the Workplace Under 1000 sqm Category of the 2016 IDEA Awards. The winners will be announced at the exclusive IDEA Gala Party on 18 November at Dockside Pavilion, Sydney. To join us for a night of celebration with this year's winners, click here to secure your discounted Early Bird tickets.
For the Park Street Office project, Luchetti Krelle were tasked with creating the ultimate working environment. The brief was to capture the bustling views of Hyde Park whilst creating a retreat of calm and sophistication.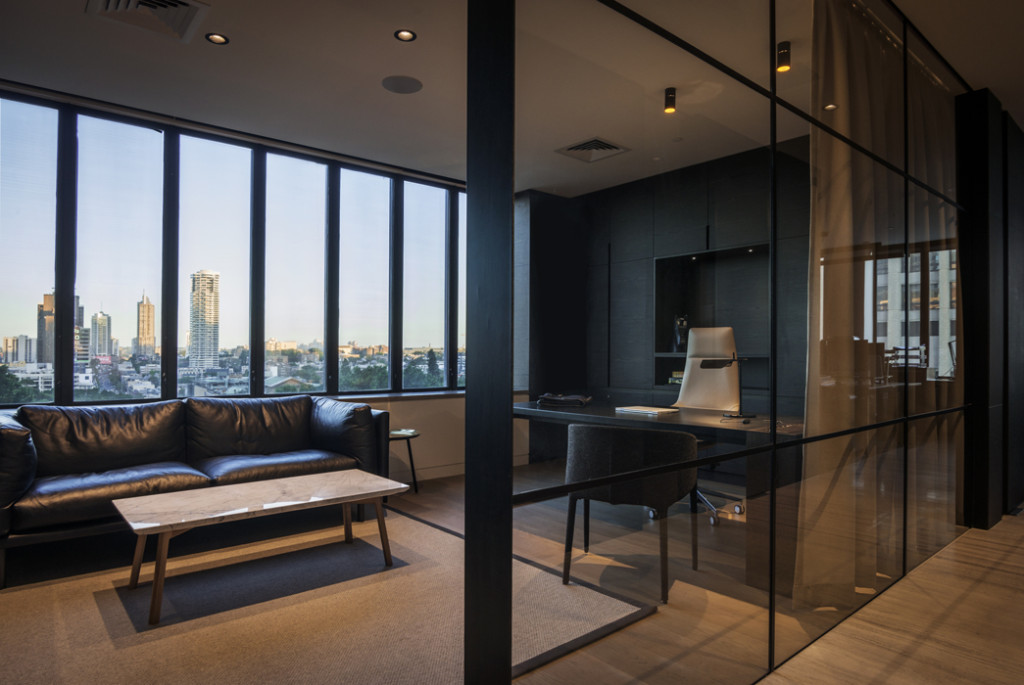 Custom joinery in dark moody timber softened the space whilst the reflective glass walls ensured light penetrated the entire office. Marble clad walls and floors extended the sense of refinement and architecture.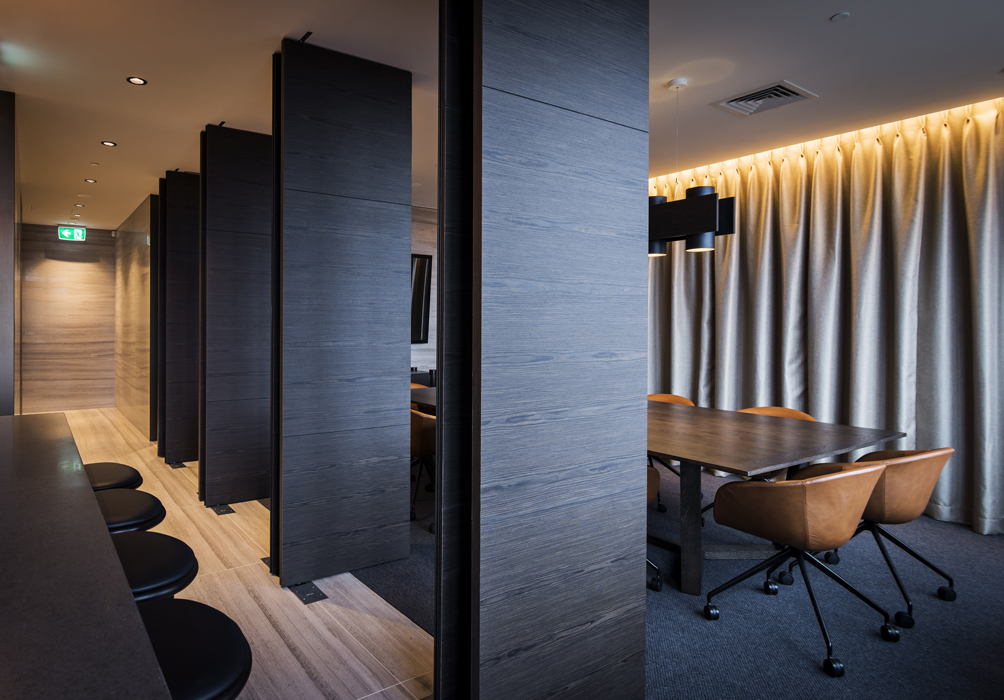 The kitchen was at the centre of the space, fully equipped it is positioned next to the boardroom to promote a social and welcoming meeting space.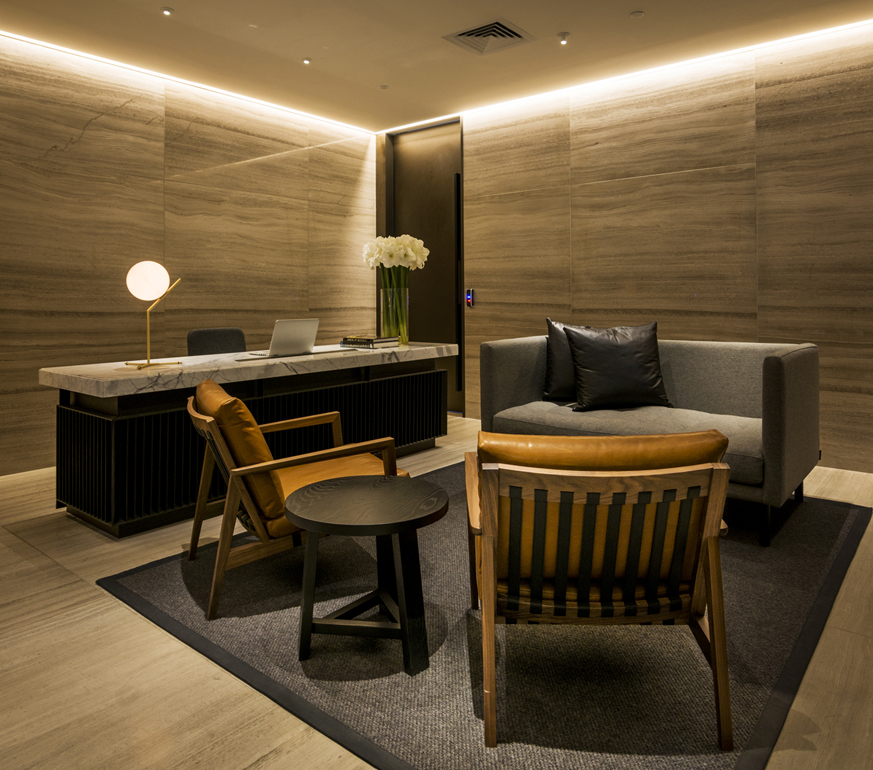 With a south eastern aspect the play of light was important to ensure the space did not appear dark and cold. Glass panels allowed separation of the offices but ensured natural light could penetrate as much of the space as possible. Marble clad flooring and walls throughout reflected light through corridors, extending as much natural light as possible.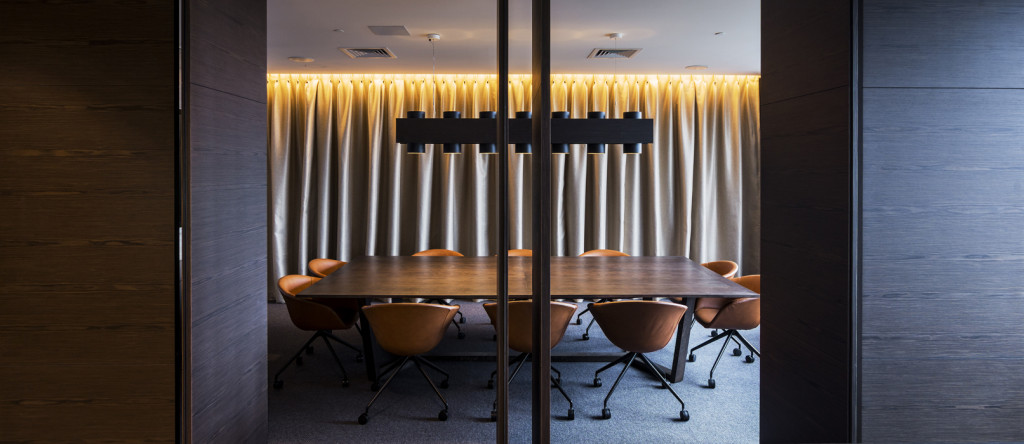 Overall, the space exudes a feeling normally attributed to a residential project. Bespoke joinery throughout ensured the entire space was tailored to the client like a perfectly fitted suit.