A classic mid-century home in Melbourne's east has been given a new lease on life, capturing the hallmarks of the Modern architectural movement. The once dark and cramped single-storey Caufield North home has been reimagined with ample windows and an open floor plan, opening up its interior spaces and bringing the outdoors in.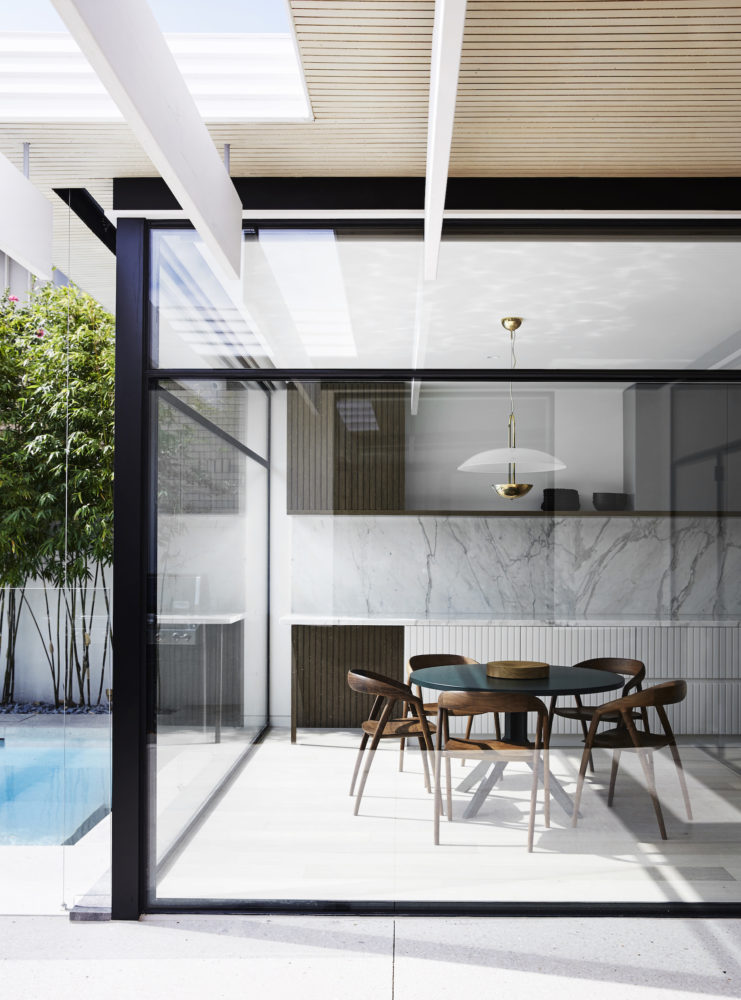 The original 1964 Harry Ernest-designed home had caught the eye of Melbourne publisher David S. Miller and his wife, who lived up the road. 
When it came up for sale they bought it on a whim. 
"It had amazing bones and we knew something incredible could be done with it, it just needed someone with the ability to bring that vision to life," Mr Miller says.
The home was still in its original state and in desperate need of some serious love and care. Simply designed on one level, rooms were closed and dark, accessibility to the swimming pool was difficult and the building's lustre had dulled over time.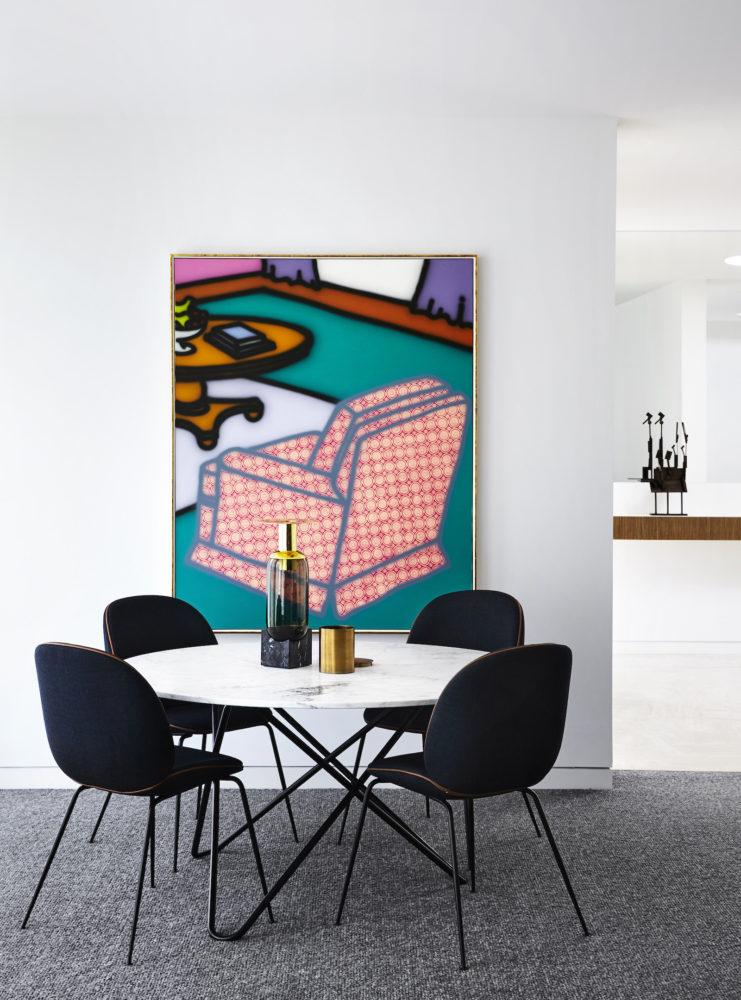 The Millers were determined to respectfully reinstate the home to its former glory days while enhancing their lifestyle, and they engaged Mim Design to help. 
"The Miller's are a busy young family with a diverse range of hobbies; they needed functional spaces and communal areas, room for entertainment, privacy and storage," Mim Design principal Miriam Fanning says.
"Homes like this are absolute treasures. It's about embracing the simplicity and ease of living. I've always loved mid-century architecture and admire how well mid-century homes in places such as Palm Springs in the US are restored. They retain a timeless beauty to them."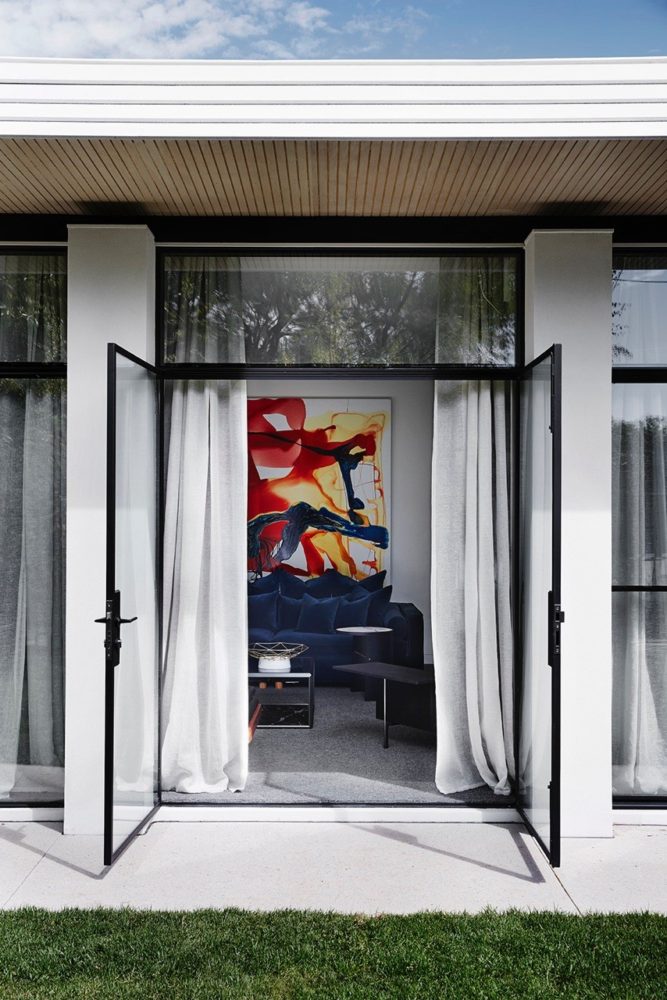 In its original form, the floorplan of the Miller's home was like a rabbit warren without a central hub and it had a disconnect between rooms.
 Mim Design prioritised spatial awareness, the client's lifestyle, and how they spent time together as a family.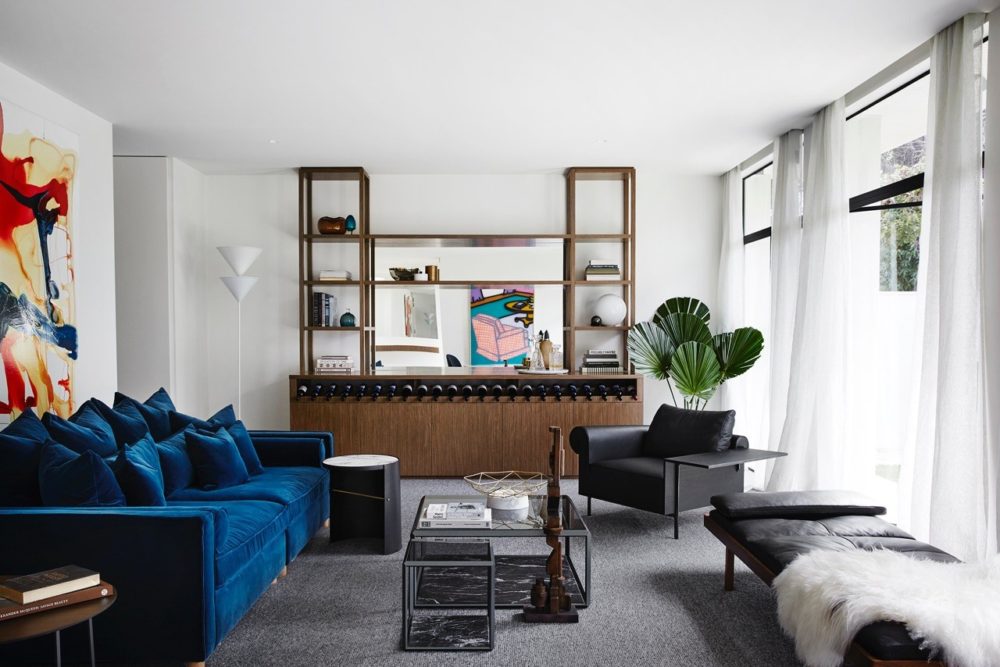 Project manager and builder Project Friday coordinated the work as Mim Design started connecting spaces, making the home light, bright and welcoming, while retaining the integrity of the mid-century features that are all too often lost.
 Once-closed rooms have now become high traffic hubs. The open-plan kitchen area is flooded with natural light from clerestory glazing which was added to the living room ceiling while the relocated swimming pool and new pop-up dining room add theatre and activity.
"The abundance of natural light changes the home's dynamic, making rooms more inviting while highlighting aspects and features such as a view, artwork, panelling or joinery," Fanning says.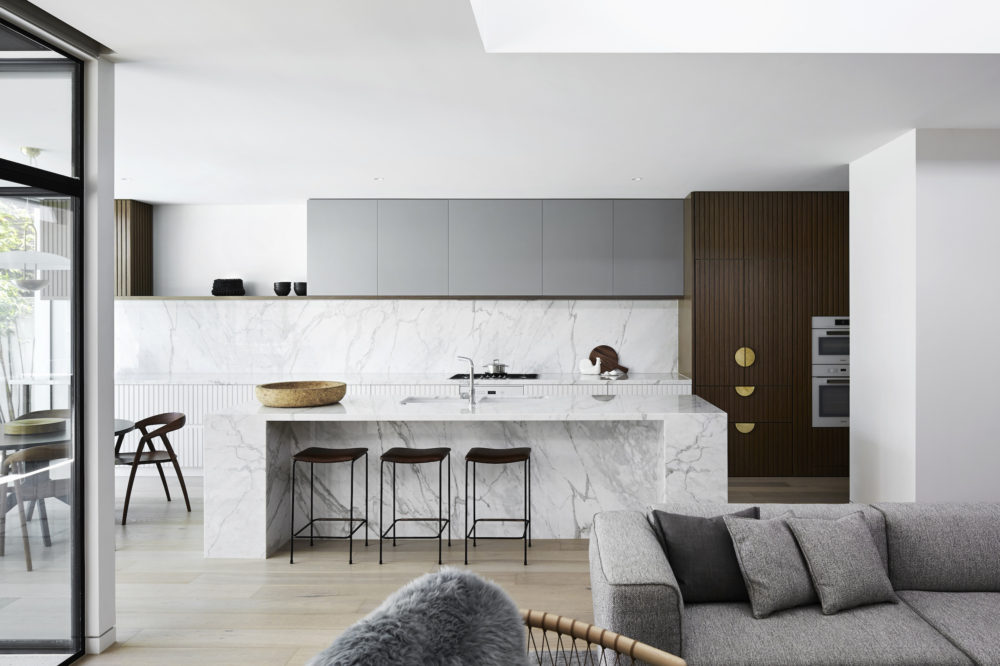 At the end of the house, the former bar and second living area have become the master suite, with a walk-in robe, ensuite and sunken bedroom which provides privacy, space and a retreat-like atmosphere.
 Several original features were retained and restored in appreciation for their beauty and highly prized vintage qualities.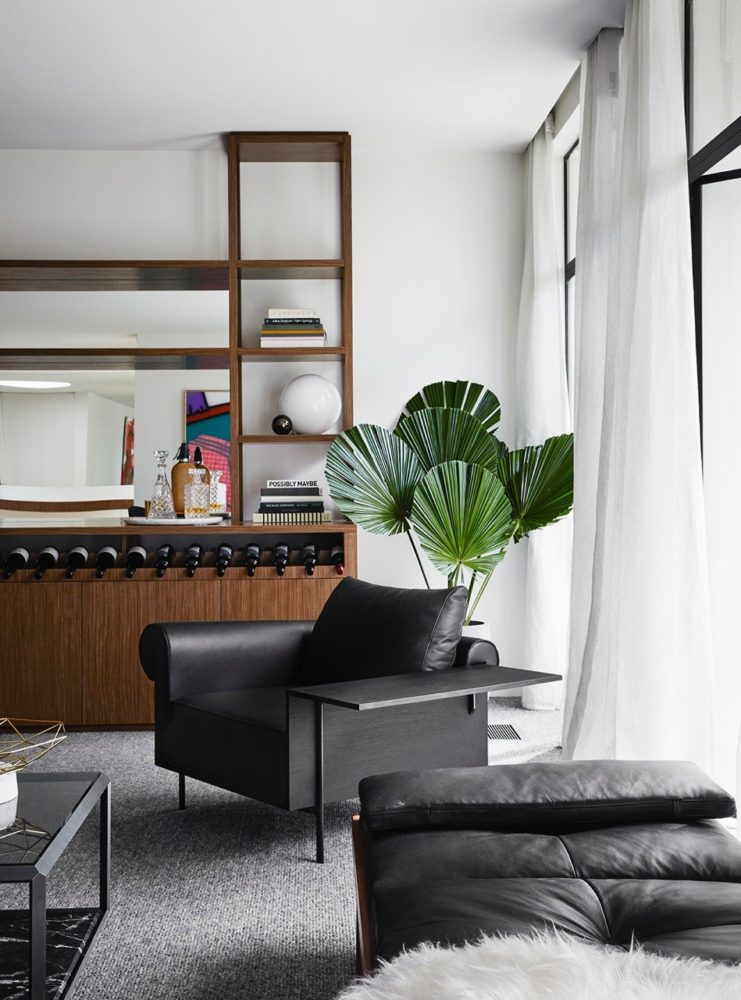 Character details such as the crazy-pave travertine floors were redone by skilled craftsman and the original pendant light in the living room was restored. 
New fittings and fixtures pay homage to the mid-century era while complementing the original features and adding authenticity. This can be seen in details such as the newly laid small white mosaic tiling in the swimming pool and deep walnut veneers used for the joinery. Natural materials have been used for a deluxe finish such as stone on the benchtops, 100 percent wool carpets, fluted/ribbed cabinetry details in natural white and muted grey and light grey natural stone throughout the bathroom.
Photography by Sharyn Cairns.
—
Read our interview with Miriam Fanning of Mim Design here.