In the heart of Collingwood, one of Melbourne's quintessential creative hubs, sits a new design institute, LCI Melbourne.
The campus forms part of the global education network LCI Education, which is committed to providing high quality, creative education in a collaborative environment with close connections to industry.
The new campus was designed by Melbourne-based architecture practice Gray Puksand. Over three years, its team transformed an iconic 130-year-old Foy & Gibson woollen mill in Collingwood from an industrial space into one of Australia's most inspiring places to learn.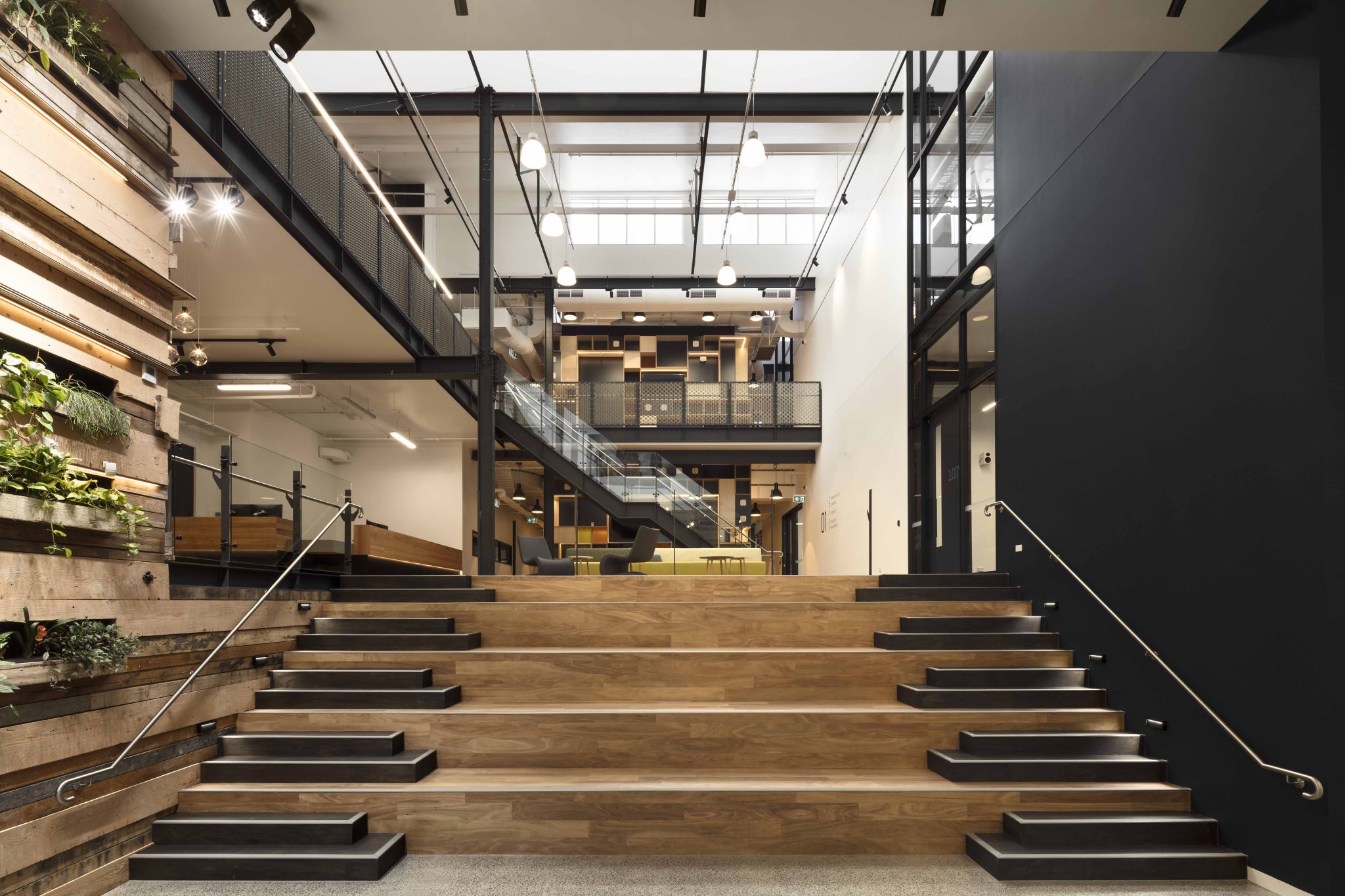 From a factory floor to a creative hub, the 3500-square metre campus now boasts a light-filled atrium, a contemporary art gallery and a range of modern learning spaces where the next generation of trendsetters can begin to make their mark.
"The existing Heritage buildings have amazing bones, great volumes of space and multiple levels. We wanted all aspects to seamlessly connect to each other, so we opened up the space with an atrium that delivers visual connectivity from the lowest gallery space up to the saw-tooth roof of the second floor," says Kelly Wellington, senior associate at Gray Puksand and the project's lead architect.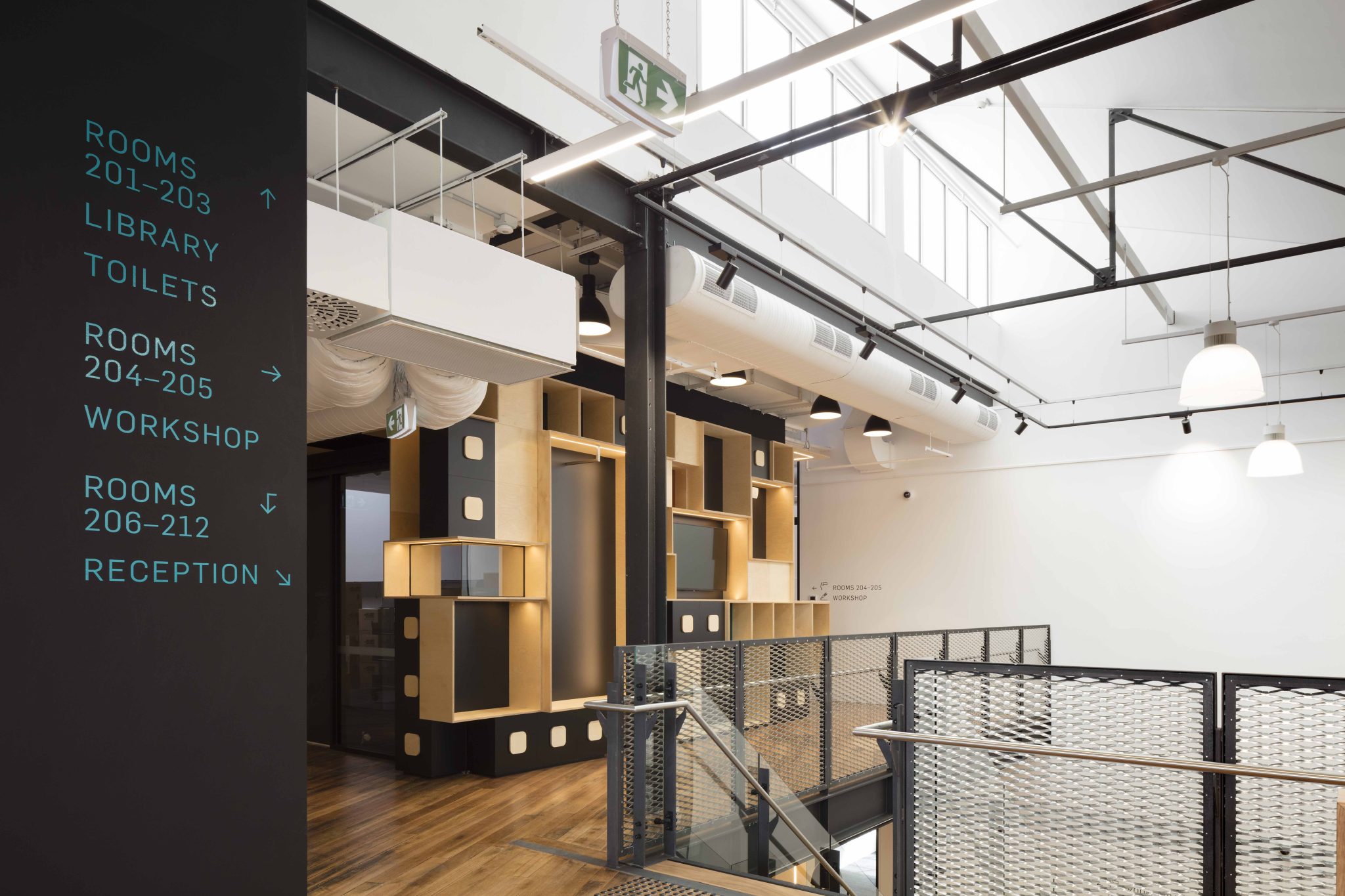 A variety of learning spaces, including editing suites and studios, have been purposefully designed to adapt from practical to theory-based learning environments, with the spaces in between equally as important.
"Different breakout settings and working spaces for students to work together means people studying different streams of design – graphic design, communication design, interior design, fashion or photography and film – can incidentally or purposefully connect with each other, fostering new ideas and new collaborations," Wellington explains.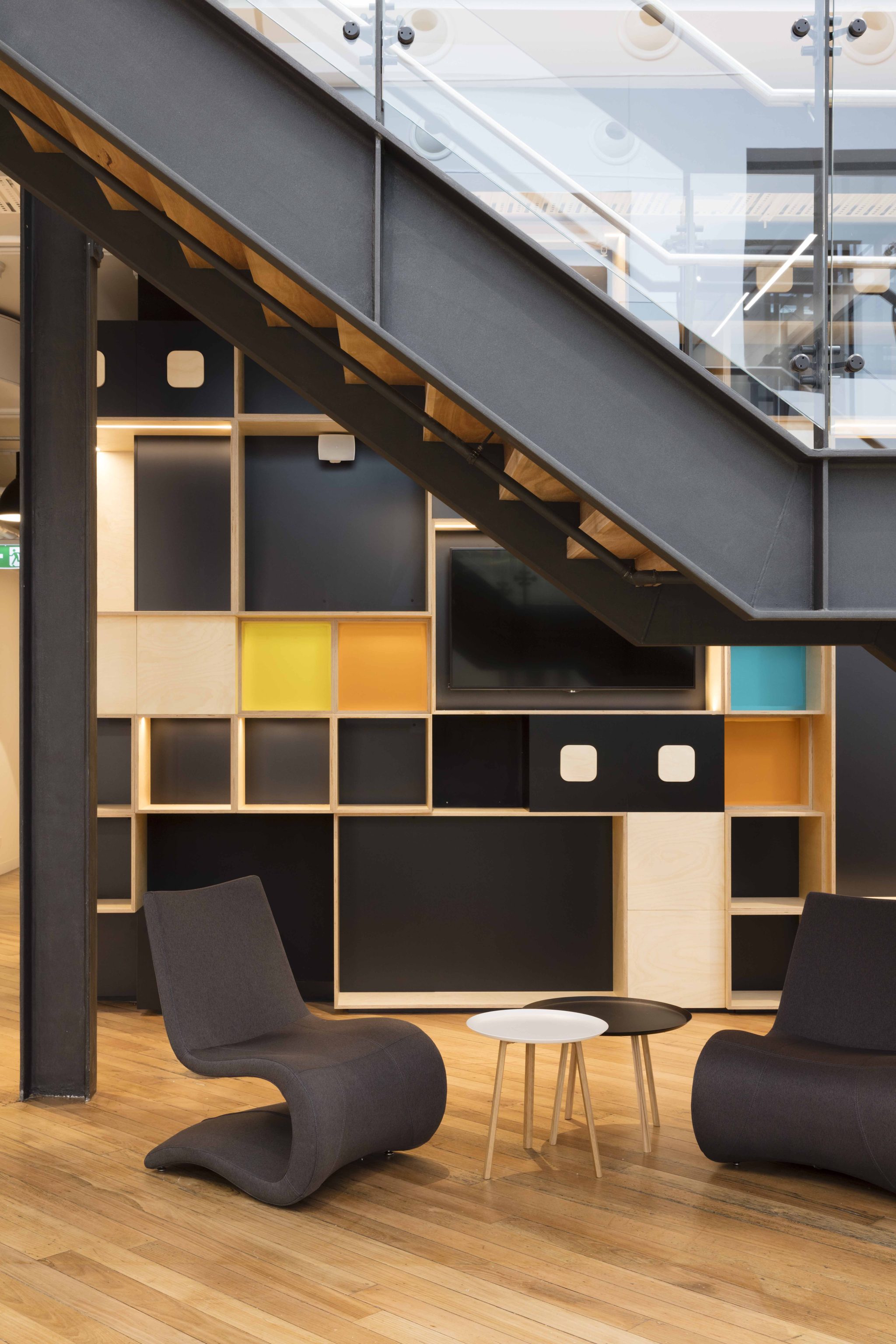 The building itself also acts as a canvas with student works showcased throughout the campus and art installations from renowned Melbourne artists Smug and Michael Peck gracing the space. The established artists' installations provide enduring inspiration for aspiring designers and artists.
practice: Gray Puksand
photographer: Dianna Snape