All photography by David Sievers, courtesy Sans-Arc Studio.
BRKLYN is a unique example of multi-use programming, demonstrating a considered approach to a themed space.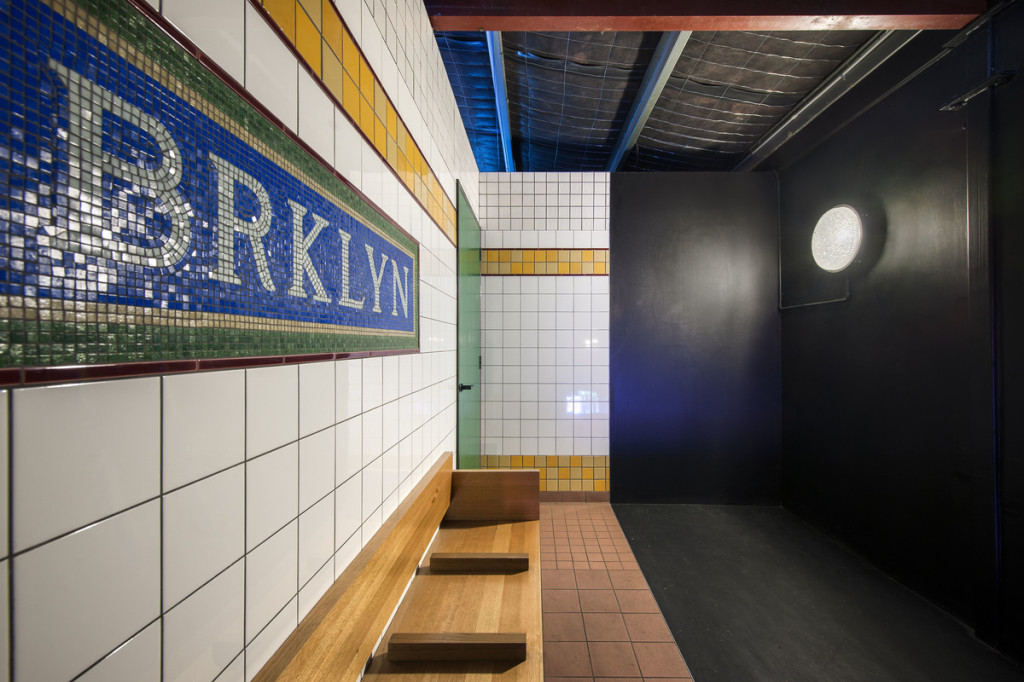 At the start of the project, Matiya Marovich (Sans-Arc) visited Brooklyn for a week to document the city through his eyes. Compositions, textures and proportions were captured on camera in a set of images that formed the base for the material palette and remained references throughout the project.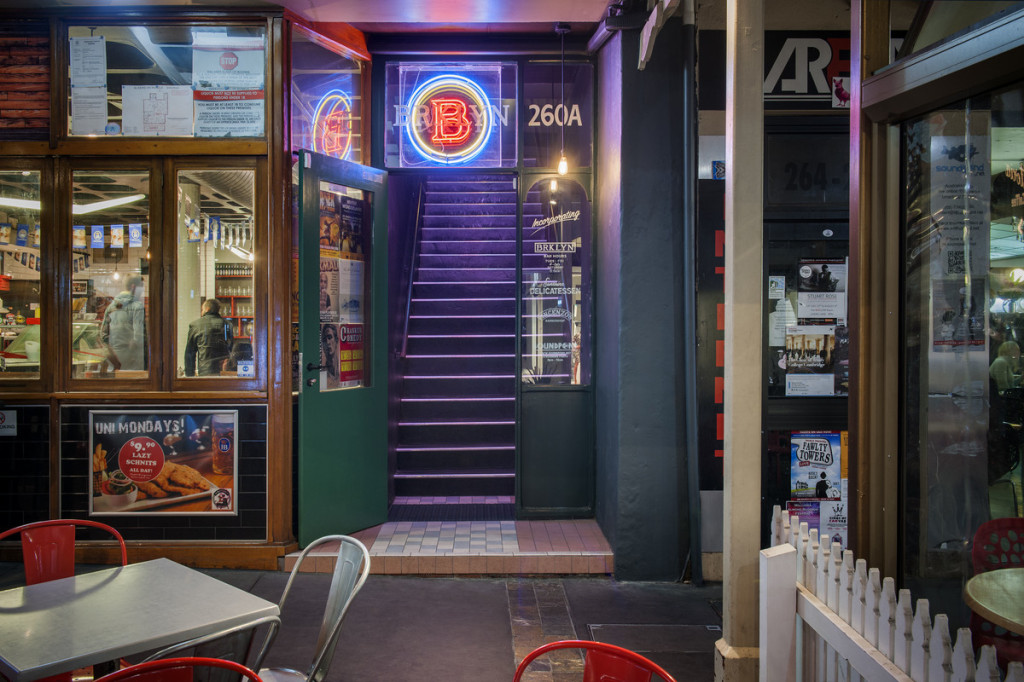 The client's brief called for a Brooklyn, New York-themed multi-use venue, including a bar, radio broadcasting lab, barbershop and food offering. The site was previously occupied by the radio-broadcaster, with an under-utilised bar adjacent and a couple of ramshackle work-spaces. The project re-creates a street in the character-filled borough of NY, where multiple functions are woven into a coherent and unique space.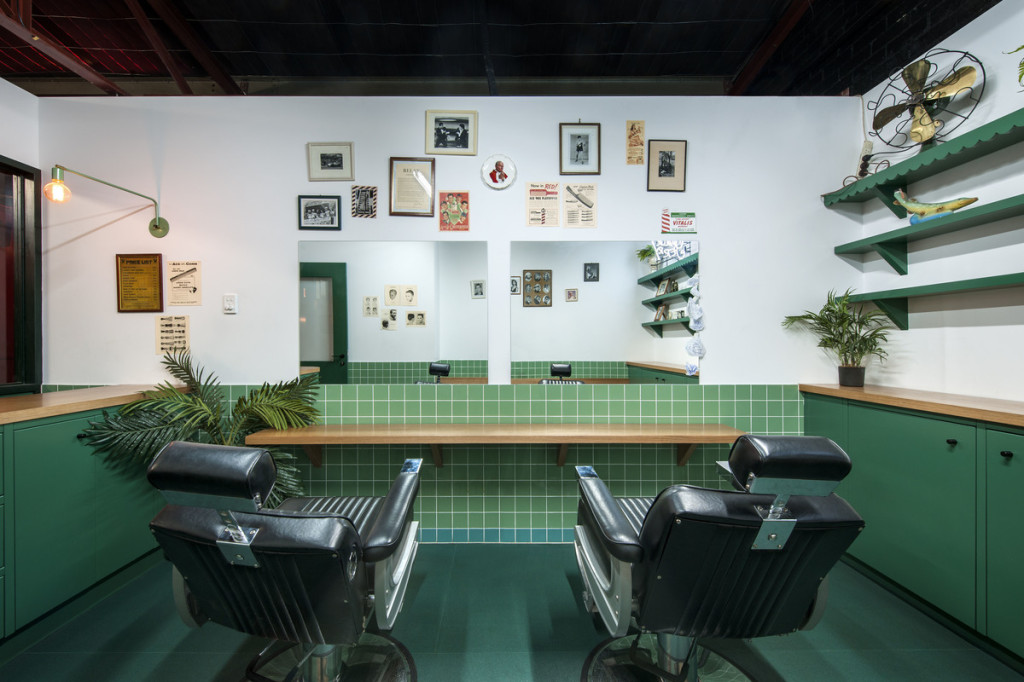 The form and layout acknowledge the daily movements of life in Brooklyn, of commuting, climbing stairs, turning corners and eventually getting to your destination and sitting back with a view. The materials reference the streets of New York, adjusting the vernacular style to suit a different context.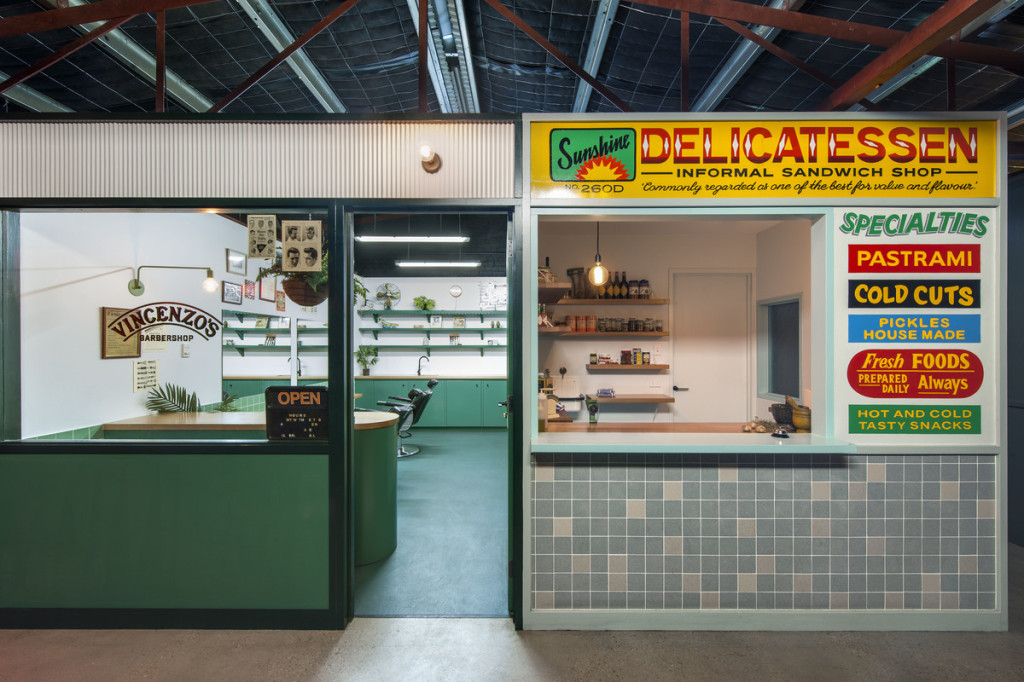 Collaboration with Peculiar Familiar centred around the shopfronts and colour palettes, aiming to ensure that signage and graphics blending seamlessly with the interior design.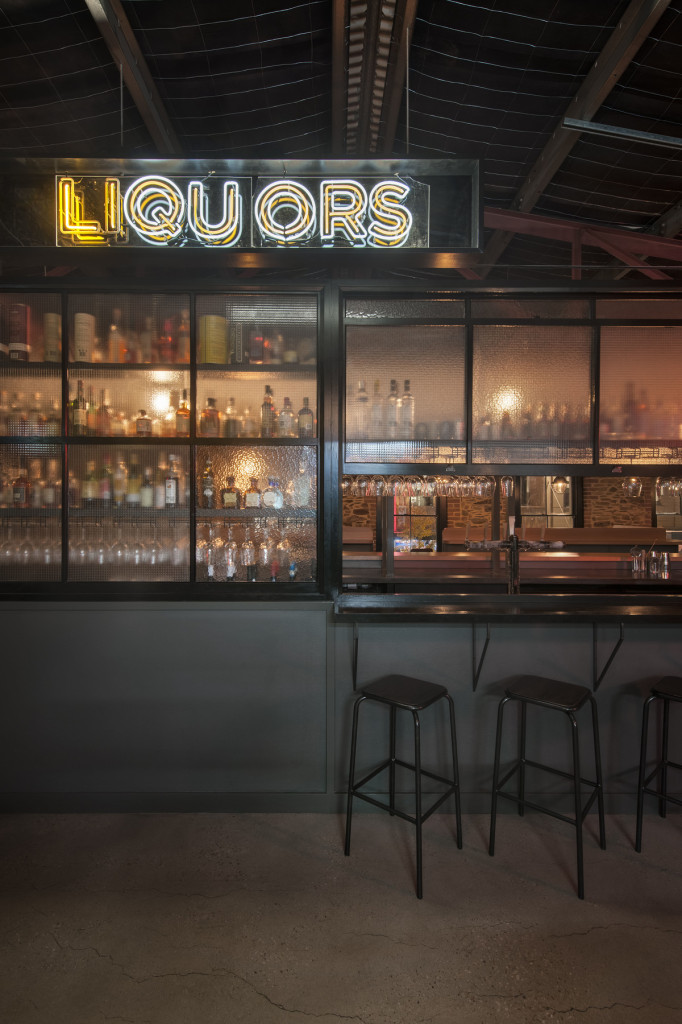 The project's first intent was that the offering and fit-out were seamlessly entwined, therefore it was essential to consider the direction of each offering and how they could tie in a Brooklyn 'feel'. The Jewish Deli, Italian Barber and 'Loft-bar' are all products of an extended conversation between the Clients, Interior and Graphic Designers.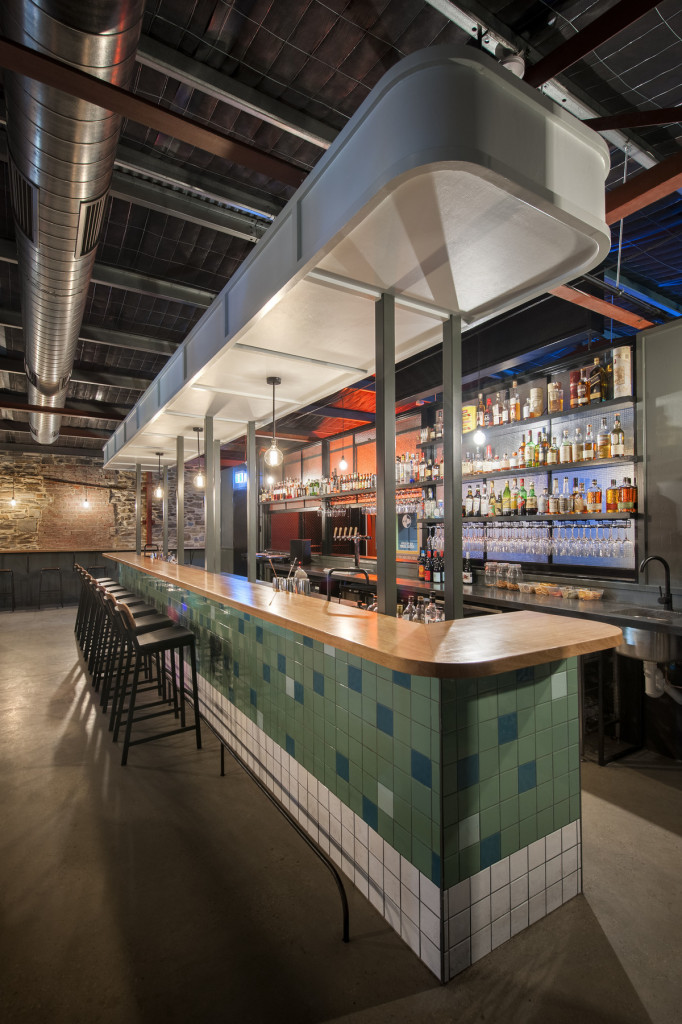 These different moments are references to the history of Brooklyn, the cultural diversity, the varied vernacular styles of shopfronts and the grittiness of Brooklyn's streetscape.