Above: Wangjing SOHO (2009–14) by Zaha Hadid Architects, photo by Virgile Simon Bertrand. Written by Penny Craswell.
This article originally appeared in AR145 , as part of a retrospective series on Hadid. AR145 is available now through newsstands and digitally through Zinio.
On 31 March 2016, it was confirmed that Zaha Hadid had died in a Miami hospital at the age of 65, leaving behind a significant legacy of over 30 built architectural works, with another 36 projects currently under construction around the world. The outpouring of condolences and grief were led by both well-known architectural figures around the world, and public figures.
Daniel Libeskind wrote: "Devastated by the loss of a great architect and colleague today. Her spirit will live on in her work and studio. Our hearts go out."
Hadid was significant for many things, including being the first woman to win the Pritzker Prize (2014) and the RIBA Royal Gold Medal (2016), and she was a symbol and role model for so many architects around the world. She was also famous for her loud personality, for being a 'starchitect' and for being caught up in various controversies, inflamed by the media. But I prefer to focus on her work and, in particular, on her built architectural work.
High-rise was an important sector for Hadid, even if the designs don't look exactly like typical high-rises. Her Wangjing SOHO (2009–14) commercial and mixed-use towers are a series of three oval-shaped forms that she likens to mountain peaks, the tallest standing 200 metres high. Thin floor plates provide flexible workplace interiors with plenty of natural light, while windows on each floor allow natural ventilation. The three towers are arranged set in a 60,000-square metre public park, providing popular outdoor areas for the community, while the buildings themselves seem to shift and change as you walk through the landscape, sometimes seeming to morph into one building and at other times separating into distinct forms.
These high-rise buildings – as well as others that are designed but yet to be built – are also inspired by Hadid's other commercial and residential work, including the BMW Central Building (2001–05) which, though it is a campus-style environment for a car manufacturer rather than a high-rise in the city, is also a workplace for a leading global company. Through these projects, it's possible to see that Hadid knew workplaces – regardless of the shape of the building – and had already been working for many years on how architecture can respond to the interior requirements of commercial big business.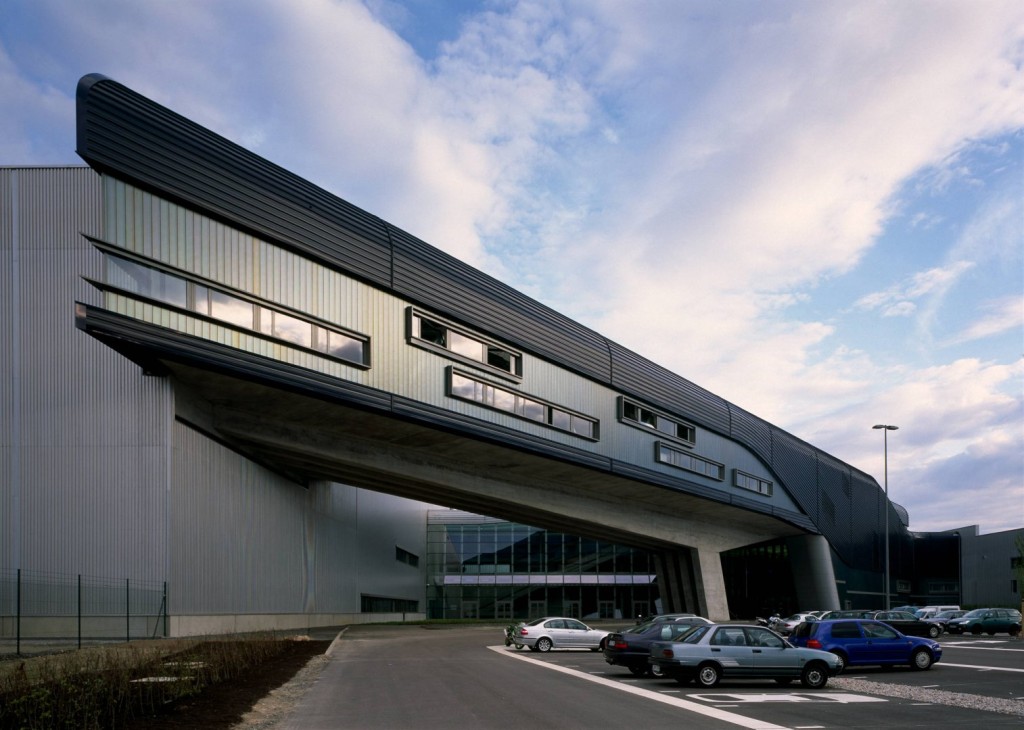 It is also important to note that three of Hadid's high-rise building designs are planned for Australia. Grace on Coronation on the Brisbane River, the redevelopment of Mariner's Cove in the Gold Coast and 582–606 Collins Street in Melbourne (which was just approved by the Andrews Labor Government) are in various stages of planning approval. It is hard to say whether Hadid's death will affect the outcome of the buildings, although Hadid's office has vowed to continue her work for years to come.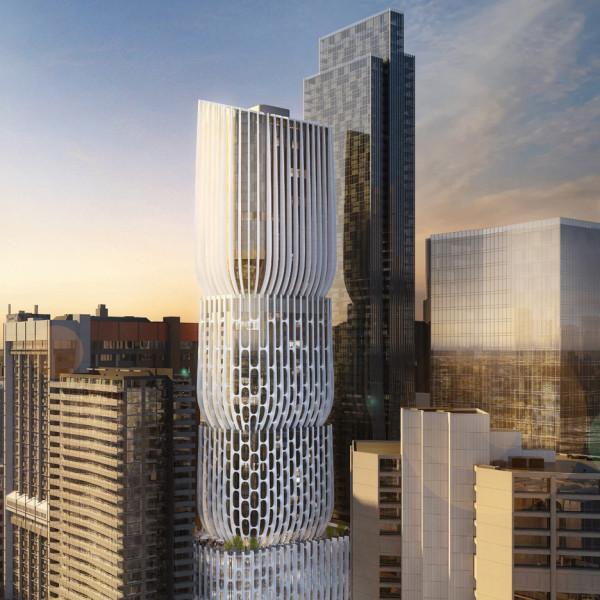 Even though there are so many more buildings and there is still so much to say, it is appropriate to end this article with a comment on skyscrapers, since, while the practice of architecture is dominated by men in almost every sphere, the design of skyscrapers is one of the most exclusively masculine (despite the obvious phallic associations and jokes that could be made, this is more likely attributable to the fact that men tend to commission them – and make conservative choices). But, Hadid, who broke so many glass ceilings, managed to smash this one as well, simply making the point that: "I am sure that as a woman I can do a very good skyscraper."
This article originally appeared in AR145 , as part of a retrospective series on Hadid. AR145 is available now through newsstands and digitally through Zinio.