The Herston Biofabrication Institue is an opportunity to showcase "complex technology in a way people could understand", says Hassell Principal Carolyn Solley.
Situated in the heart of Brisbane's Herston Health Precinct, the institute is a key development in upholding the precinct's reputation as a world-leading health and knowledge community.
ADR recently caught up with Solley to chat about how the Hassell team approached such a large and technologically-driven brief without a medical background.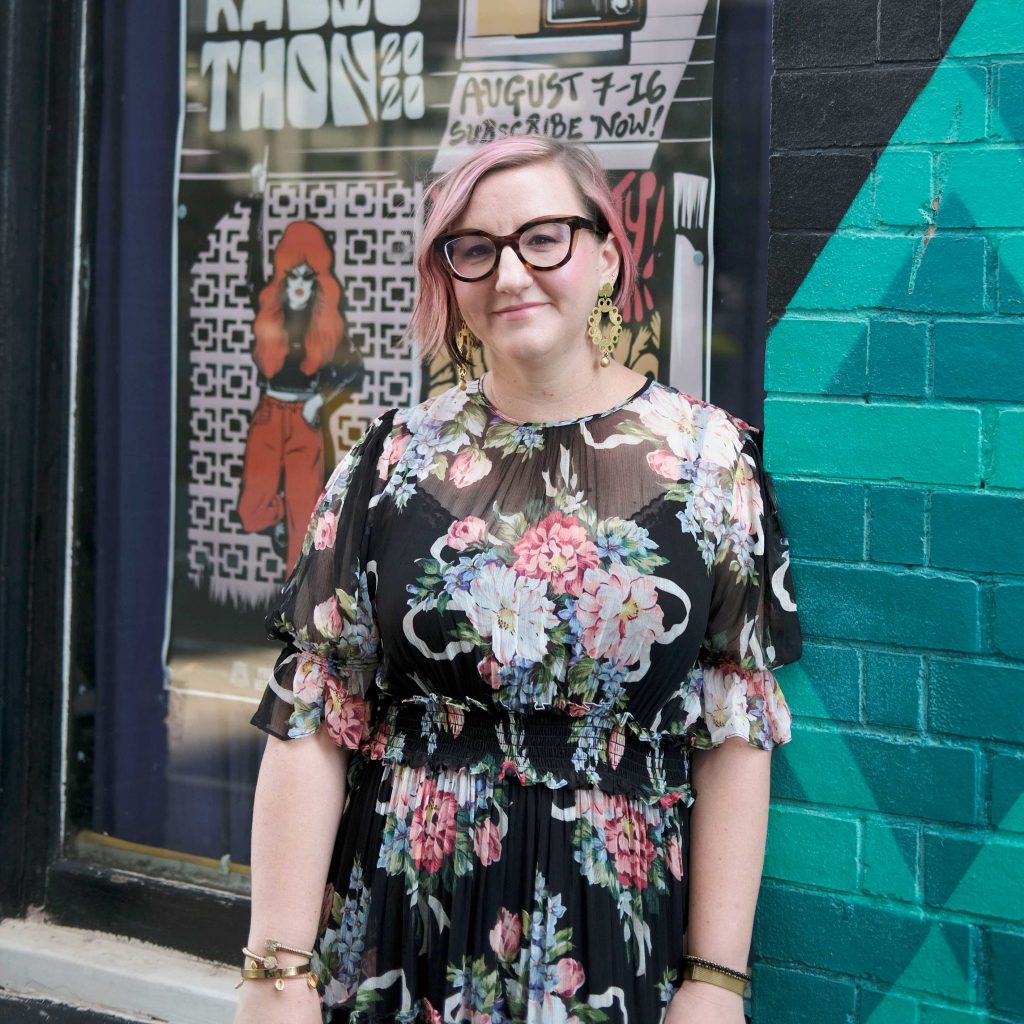 "Oh look, it was pretty challenging but actually quite fun to approach it from a completely fresh pair of eyes," says Solley.
"We wanted to create something that was really accessible to the public and almost really manageable so that complex technology could be showcased in a way people could understand.
"We were almost like the test case ourselves."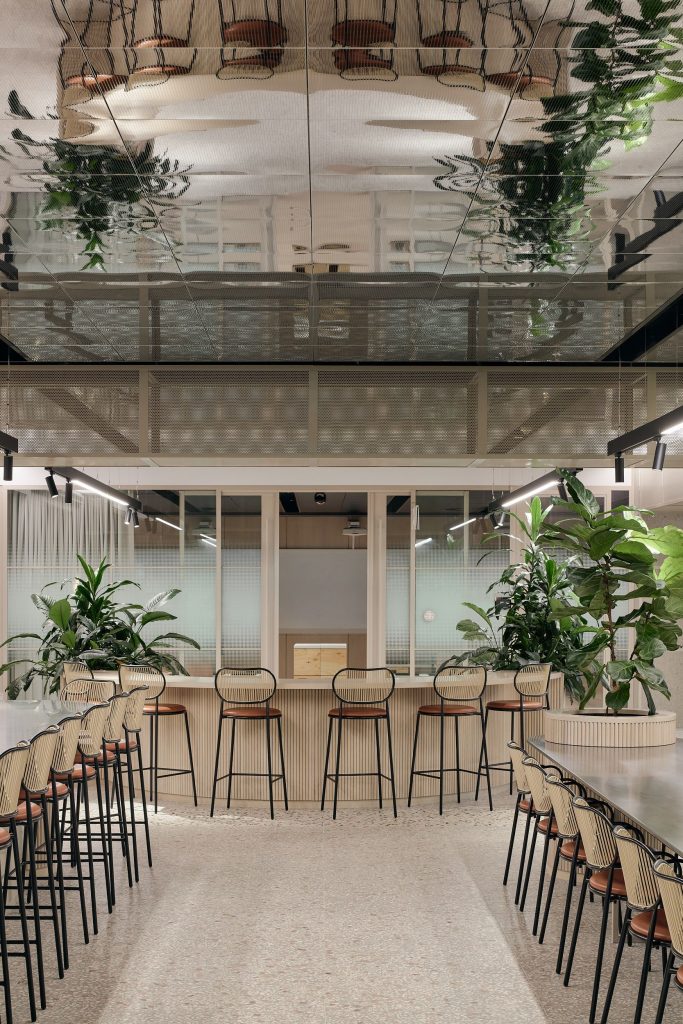 Designed in close collaboration with Metro North HHS and research partner the University of Queensland, the bespoke facility caters to groundbreaking research and the manufacturing of 3D-printed bone, tissue and mental.
By creating a flexible series of spaces to create, innovate, work and research, the facility provides a multidisciplinary approach where clinicians, academics, industry and consumers can come together as one in a state-of-the-art facility.
Alongside specialist laboratories, the Biofabrication Institute also includes patent consultation areas, interactive public gallery spaces and multiple collaborative work and education spaces.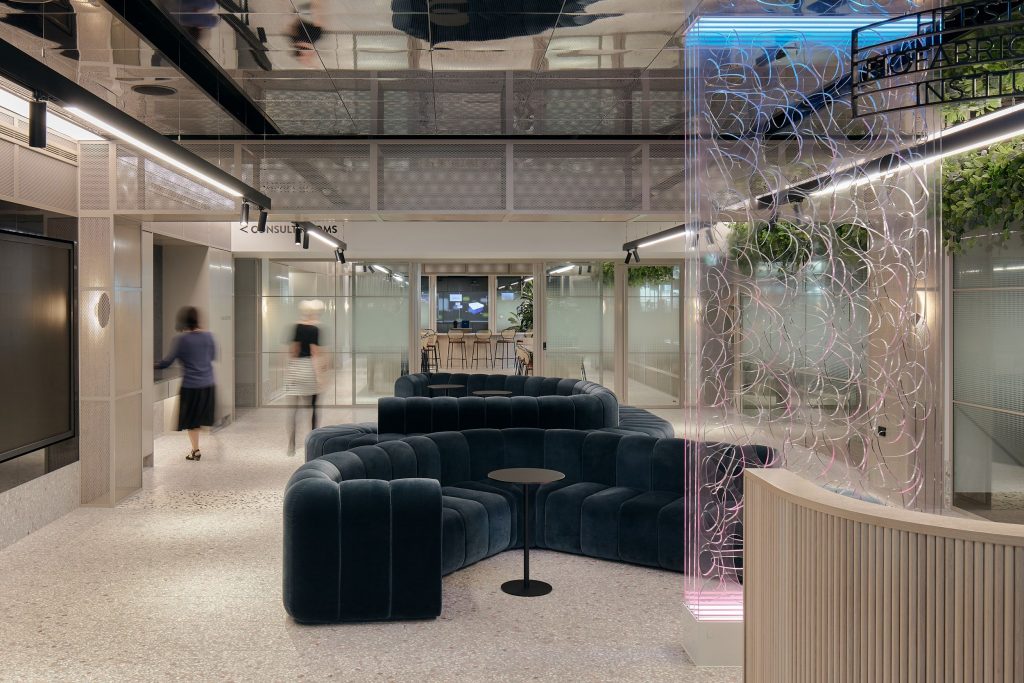 However, with spaces that are both multi-use and transformative for patients, rehabilitation is front and centre.
To meet this part of the brief, Solley says the Hassell design team did extensive research to best understand how to reconcile creating a medical environment that remained inviting to the general public.
"You have to think about the experience of someone who might be undergoing stress or treatment or requiring technical advice. And just thinking about what the experience might be for that person.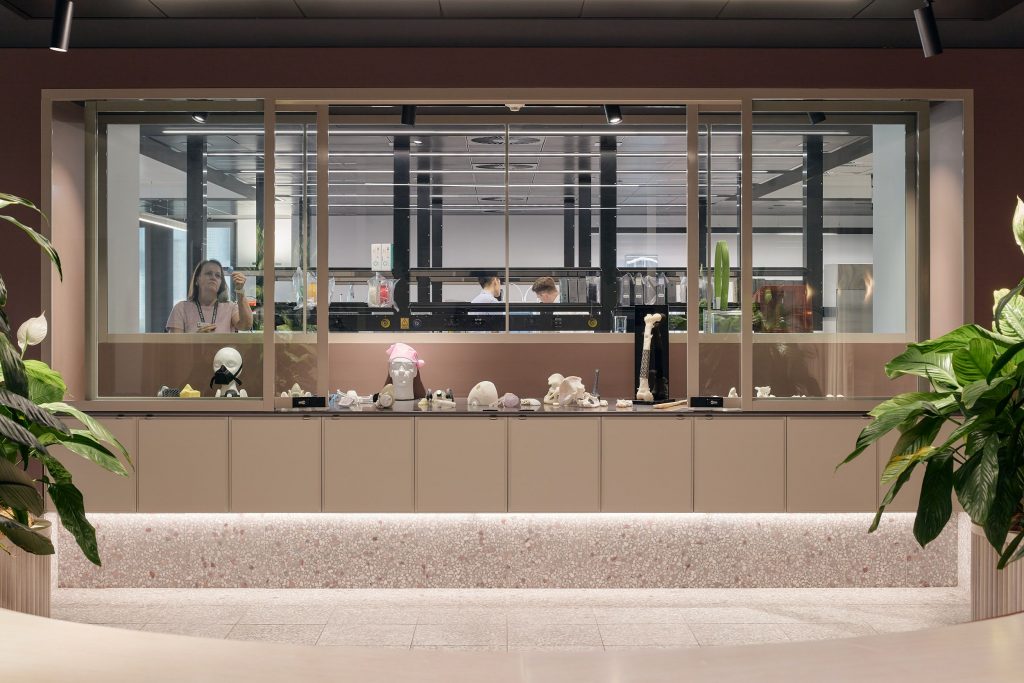 "Just to have a domestic feel where you want to receive care and consultation in a really relaxing and safe environment."
Solley explains a "clear delineation" from the technical side to the general public informed the design process.
But also creating "transparency to break down the mystery of what they're doing in the institute" with clear view corridors and lines of sight ensuring the public is not completely shut off from researchers.
"It's so open and incredibly welcoming. And that's what they're really trying to showcase, that super collaborative environment. It's designed to showcase innovation and celebrate technology and not keep it hidden."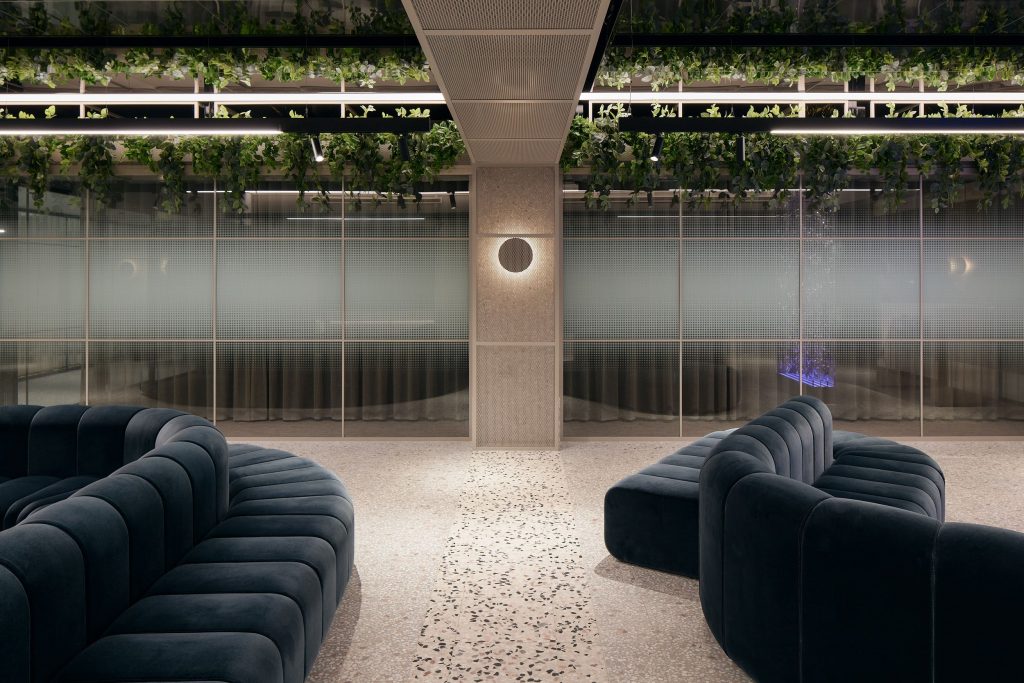 Solley adds that touches of greenery help ensure the environment does not only feel like a clinical lab.
"While in some ways it is a clinical space, it's also this space that's designed to make people feel comfortable so they can elevate patient care for the future.
"We felt the plants show the regenerative equalities of biofabrication and healthcare. It's reinforcing that idea that all of this research will help people live longer, more fulfilled, more well lives."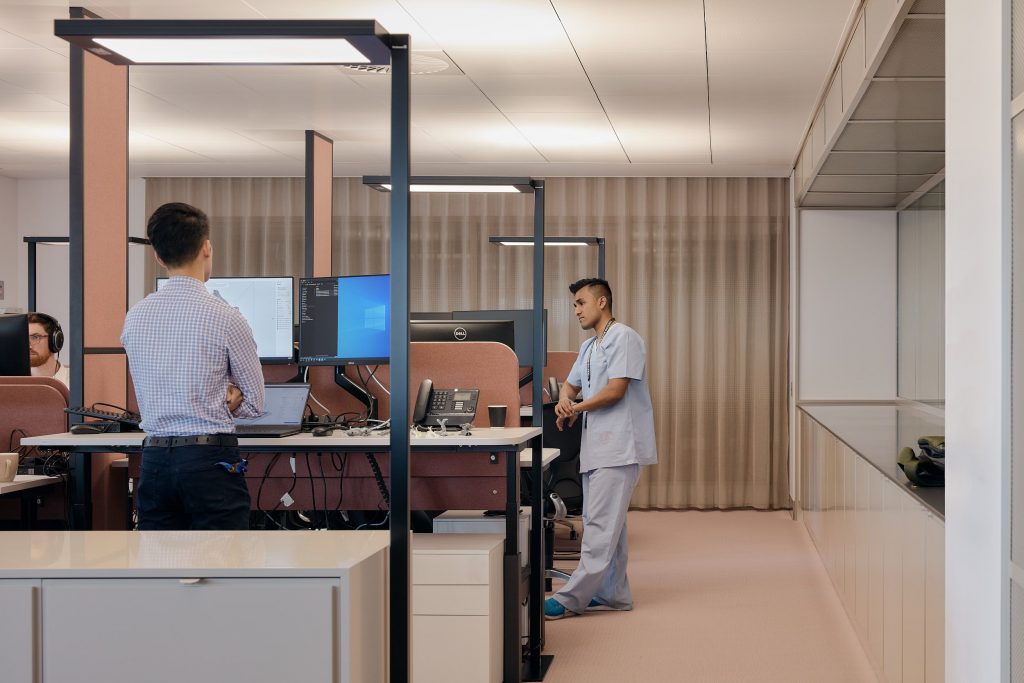 The Biofabrication Institute also has an open centre space designed with flexibility in mind and an innovation room that shows different types of training to the public.
"There is also a VR room in which they do a lot of training and the development of apps for pain management specifically," Solley says.
"Then there's a room with a digital wall, which can change and grow over time with different content as they develop it. Again, it's all really interactive and designed to be something that changes flexibly over time."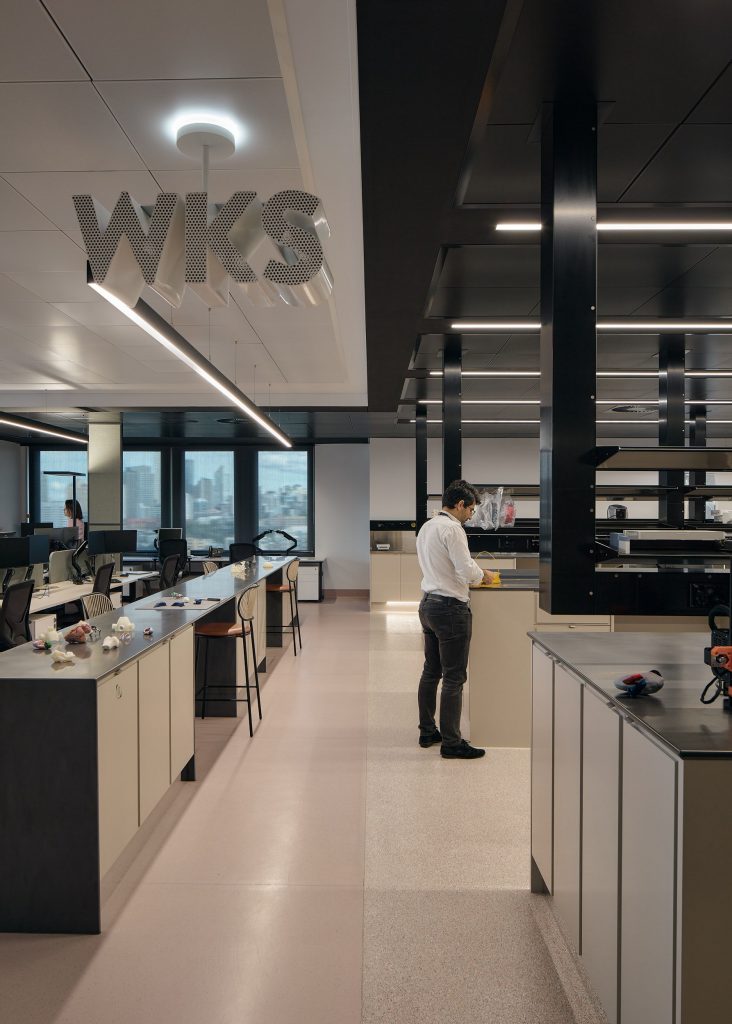 While it's no easy task to design a medical institute, Solley believes coming in with "no preconceived expectations" created an opportunity to do something truly creative.
"I'm glad I didn't know much about this going in because it's so new and state-of-the-art.
"But it's actually quite nice to be able to design something that truly helps people's lives for the better."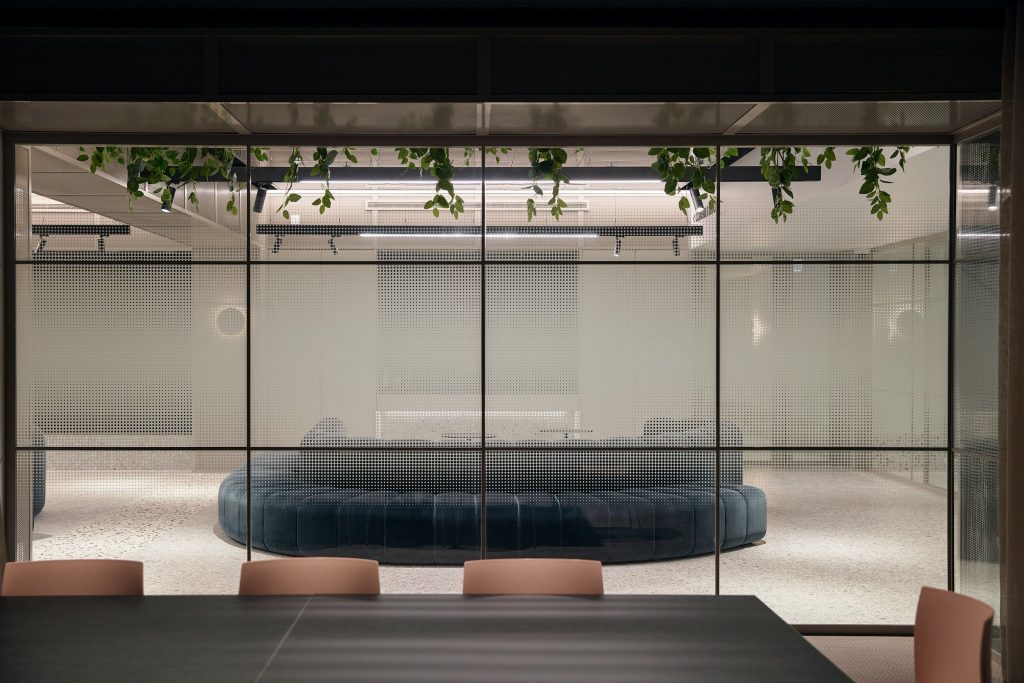 The Herston Biofabrication Institute is a finalist IDEA 2021, featuring in the Institutional shortlist category.
Photography: David Chatfield.
Last month, Hassell released a special episode of its podcast 'Hassell Talks' to coincide with R U OK? day, discussing mental health in Australian architecture and design.
Hassell is a leading international design practice with studios in Asia, Australia, the United States and the United Kingdom. Hassell works across architecture, landscape architecture, interior design and urban design to unlock the economic, social and cultural value of its projects.