Warren and Mahoney architecture firm has worked with Service NSW on its newly designed Service Centres, setting a benchmark for digital transformation and customer engagement.
The physical experience of new Service NSW Centres focuses on enabling agency staff to provide knowledgeable, friendly, fast and easy service.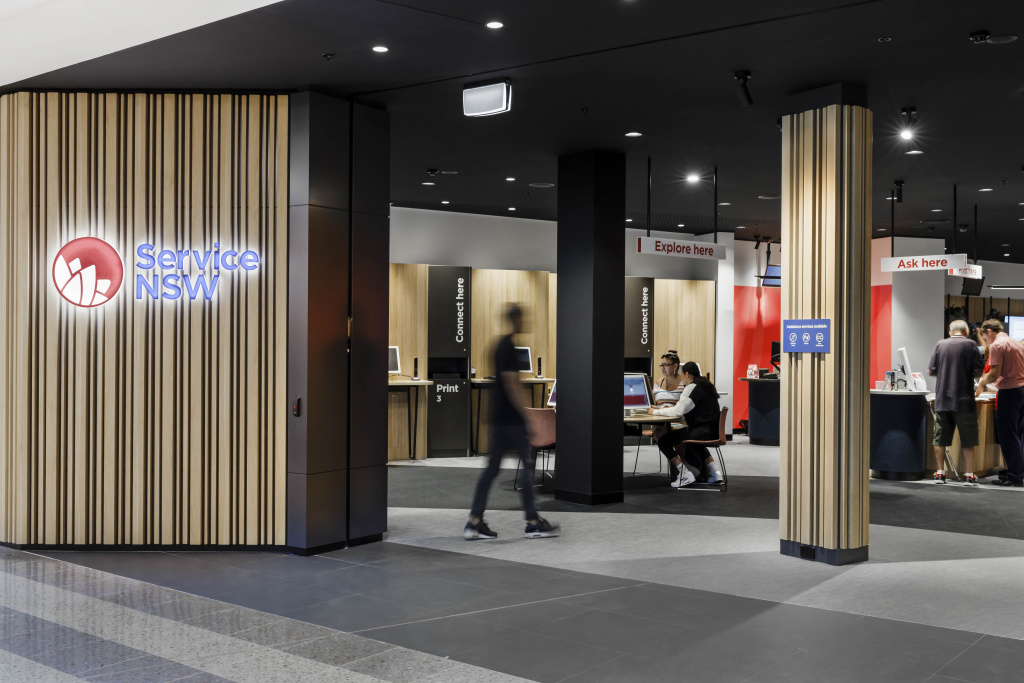 Initially, Service NSW Centres focused on transactional efficiency, however improved digital capabilities and the popularity of self-service has resulted in 60 per cent of everyday customer transactions migrating to digital. This migration has been exaggerated by the COVID-19 pandemic.
To accommodate this growing need for digital transactions, Warren and Mahoney has transformed the centres to be a lot more autonomous in nature, which will be adopted at the new centres being rolled out this year as part of a NSW government initiative.
This shift to digital has meant that the next generation of Service Centres are able to evolve into a transactional self-service environment supported by designated areas for more complex advice.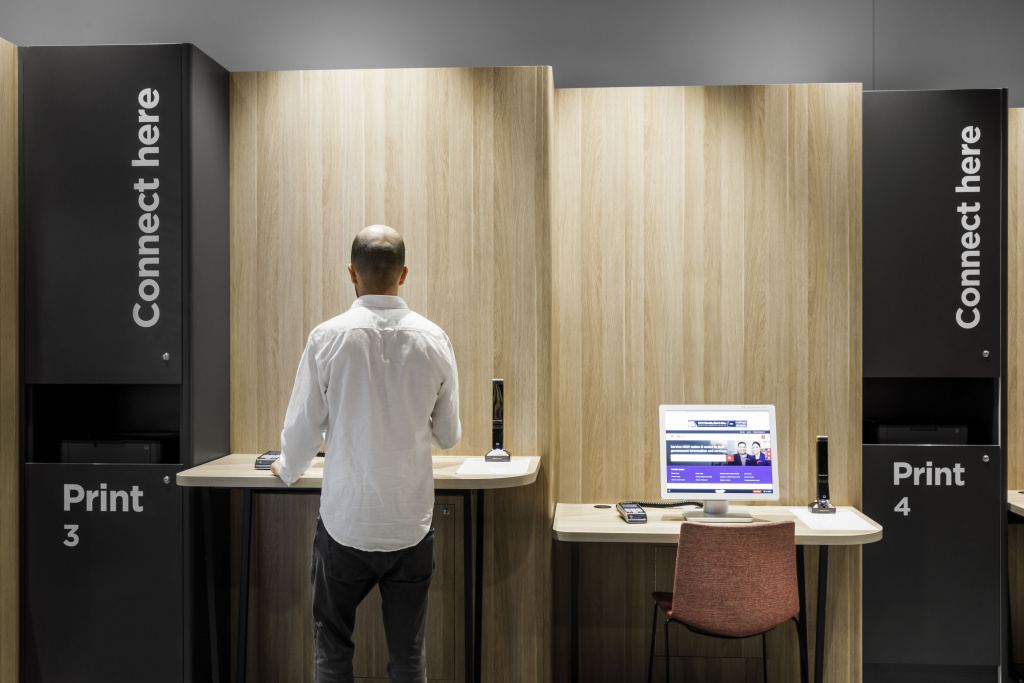 Customers are no longer faced with standing behind a cordoned off desk but now have the option of attending a computer or touch screen for quick self-service.
Woy Woy was selected as the pilot site for this enhanced service and Warren and Mahoney were engaged to lead the design.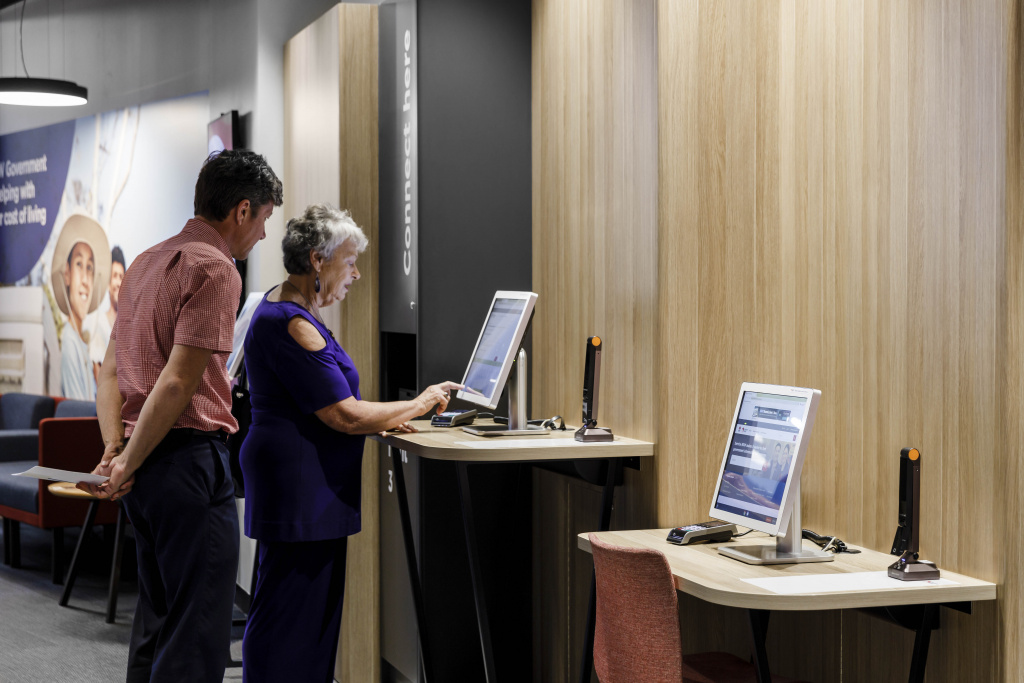 The firm consulted with senior executives and the internal customer experience team alongside subject matter experts to re-design the physical customer journey.
The resulting design has incorporated fast efficient digital self-service and assisted self-service transactions at the shop front, guided by floating concierges, with space for more complex counter transactions and modular meeting zones towards the rear.
"We wanted each zone to complement the type of engagement customers wanted when walking into the store.Whether it was a long, complex conversation or a swift, simple transaction, the new design will help them navigate to where they need to be," said Warren and Mahoney principal specialist Gareth Huston.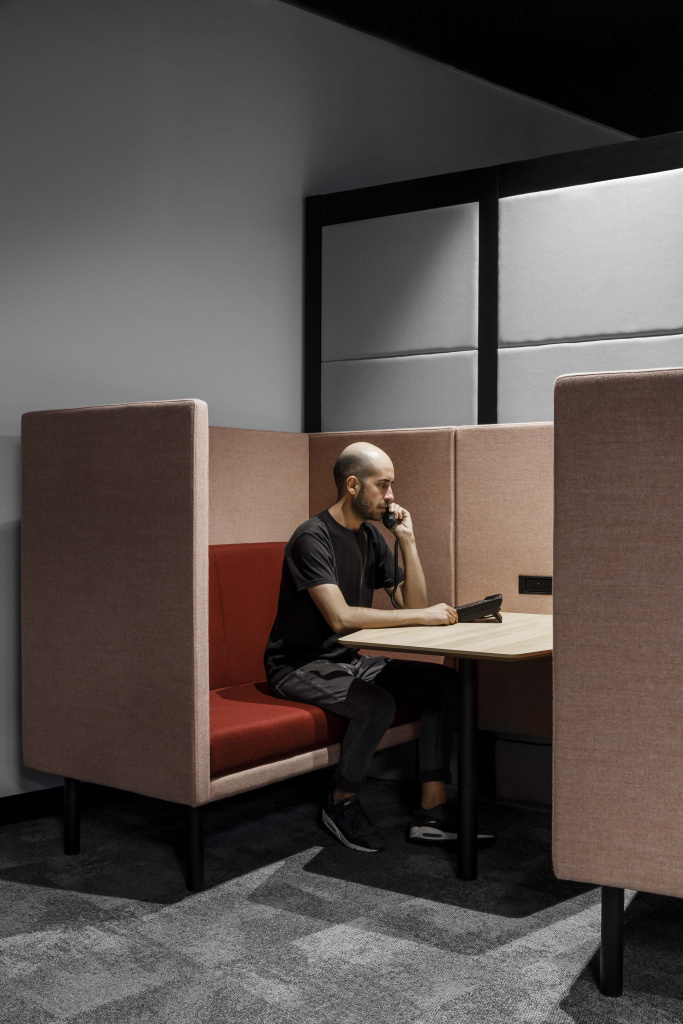 This transformation is a big step towards the growth of Service NSW as a reflection of the NSW Government's responsiveness to meet the needs of its citizens beyond transactional services.

Following the success of the Woy Woy pilot, Warren and Mahoney has been tasked with designing the new generation of service centres, with the next scheduled to open soon in Revesby.
Warren and Mahoney is an international practice of designers working as one connected studio across seven Australasian locations.
Hassell are also adapting their designs to a post-pandemic reality. The architecture firm's proposal for the WA wellness landscape features spaces that are easily convertible to intensive care units.
Photography courtesy of Warren and Mahoney.